Summit this afternoon, banquet tonight – ASEAN leaders assemble in Bangkok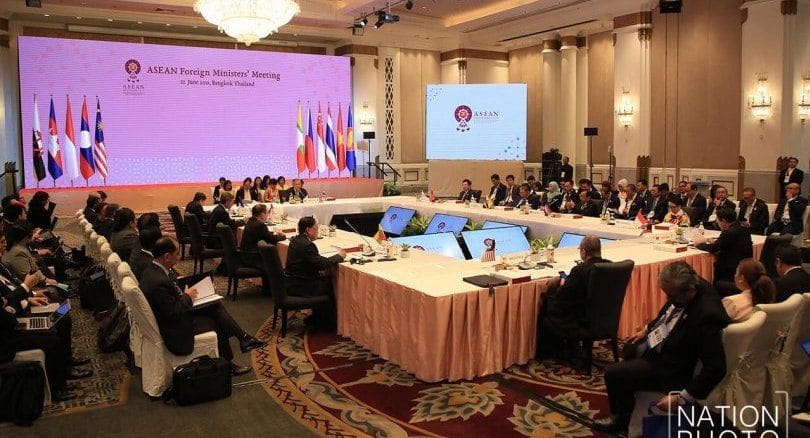 The 34th ASEAN Summit got down to the main agenda today Saturday as leaders from various ASEAN countries arrived in Bangkok for the regional talk-fest.
This morning leaders who were in attendance at the Athenee Hotel were Malaysian PM Mahathir Bin Mohamad, Sultan of Brunei Hassanal Bolkiah, Myanmar State Counsellor Aung San Suu Kyi, President of The Philippines Rodrigo Duterte, Laos PM Thongloun Sisoulith and Cambodian PM Hun Sen.
The ASEAN Foreign Ministers' Meeting took place this morning from 9.30am to 10.30am, and the Special ASEAN Economic Ministers' Meeting on the Regional Comprehensive Economic Partnership was also on from 9am to 1pm.
The region's leaders are meeting this afternoon during the main event of the 34th ASEAN Summit and will be followed tonight by a gala dinner for the ASEAN leaders and ASEAN secretary-general.
Tomorrow's key events include the opening ceremony of the 34th ASEAN Summit and the ASEAN Summit Retreat. Finally, a press conference will be held with Thai PM Prayut Chan-o-cha tomorrow afternoon.
Expect the parade-of-silly-shirts to be on tomorrow as the regional leaders dress up in a quasi local ethnic-themed apparel.
SOURCE: The Nation
From previous years…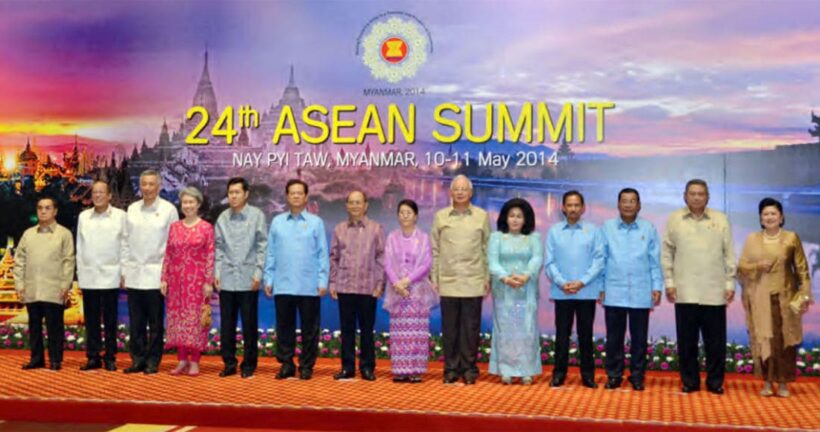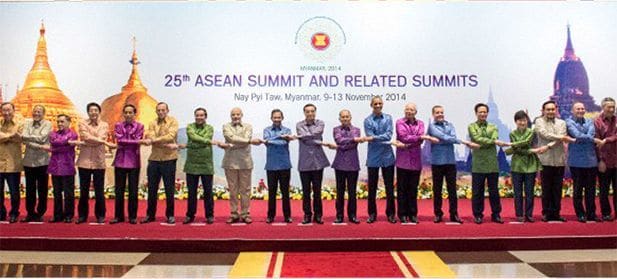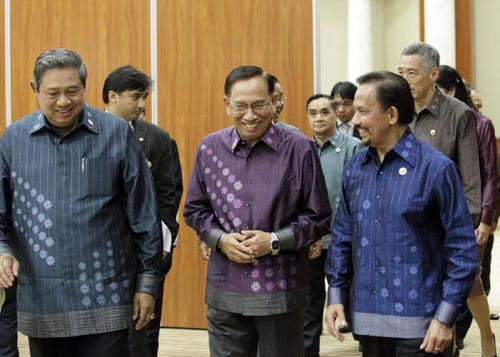 Keep in contact with The Thaiger by following our
Facebook page
.
Bangkok and Nonthaburi to get 2 extra holidays during ASEAN summit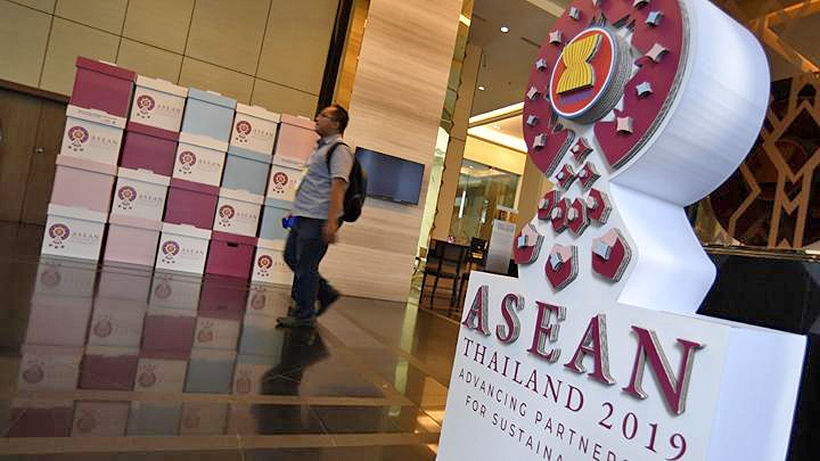 November 4 and 5 have been approved as official holidays for Bangkok and Nonthaburi as a result of the 35th Asean Summit and Related Summits being held at Impact Arena Muang Thong Thani in Bangkok.
Deputy government spokeswoman Traisulee Traisoranakul confirmed yesterday that the measure was being taken in an effort to alleviate traffic problems in both areas during the summit, adding that other state enterprises and the Bank of Thailand could implement the holidays for their subsidiaries at their own discretion and on a case-by-case basis.
"Government agencies in Bangkok and Nonthaburi will stop working on these dates. Meanwhile, state enterprises and the Bank of Thailand will consider announcing November 4 and 5 as holidays for their subsidiaries on case-by-case basis."
"However, government agencies which have a necessity to provide urgent or previously scheduled services to their clients that cannot be postponed may stay open on November 4 and 5, depending on the decision by the heads of these departments."
Some other public or regional holidays coming up…

SOURCE: The Nation
Keep in contact with The Thaiger by following our
Facebook page
.
Two more Thai marine parks declared ASEAN heritage parks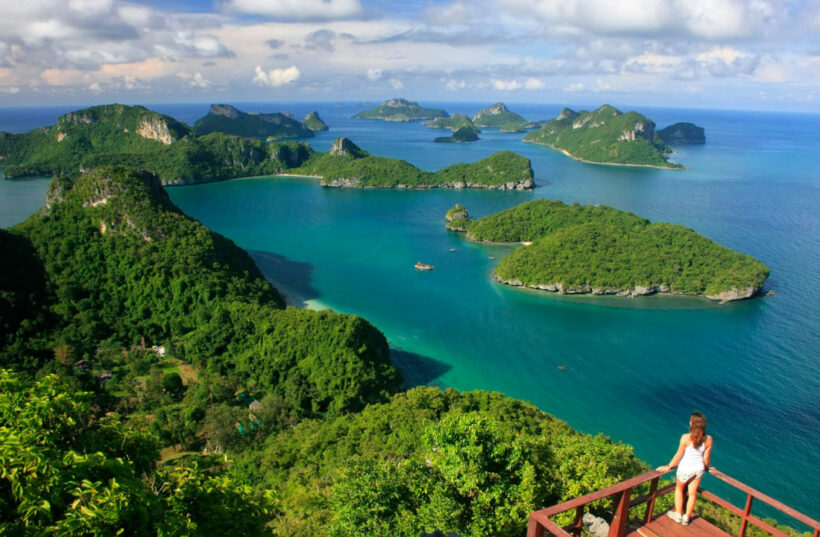 PHOTO: bluestars.info
"The two marine parks are Thailand's fifth and sixth to be given the status of ASEAN heritage parks."
Two southern Thailand national parks have been recognised as ASEAN heritage parks at this week's 15th ASEAN environment ministers' meeting in Siem Reap, Cambodia, the home of Angkor Wat. Warawut Silpa-archa, Thailand's Minister of Natural Resources and Environment, told reporters the ASEAN environment ministers voted unanimously to designate Haad Chao Mai-Koh Libong No-hunting Zone and Ang Thong marine parks as the 45th and 46th ASEAN heritage parks.
Ang Thong Marine Park, west of Koh Samui in the Gulf of Thailand, is made up of 42 islands rich in natural diversity, with a rare orchid, the Venus slipper, only available in the park. It is also the feeding ground for Bryde or Bruda whales, bottlenose dolphins and green turtles.
Haad Chao Mai-Koh Libong No-hunting Zone Marine Park, off Trang province, is rich in sea grass and corals and is the feeding ground of dugongs.
The two marine parks are Thailand's fifth and sixth to be given the status of ASEAN heritage parks after Khao Yai National Park, Tarutao, Surin-Similan-Similan-Phang-nga Bay marine parks and the Kaeng Krachan forest complex in Kanchanaburi province.
To qualify as ASEAN heritage parks, they must meet certain criteria, such as ecological richness, natural characteristics, regional representation, high conservation importance, proper management, cross-boundary characteristics and connectivity between cultures and the ecological system and natural diversity.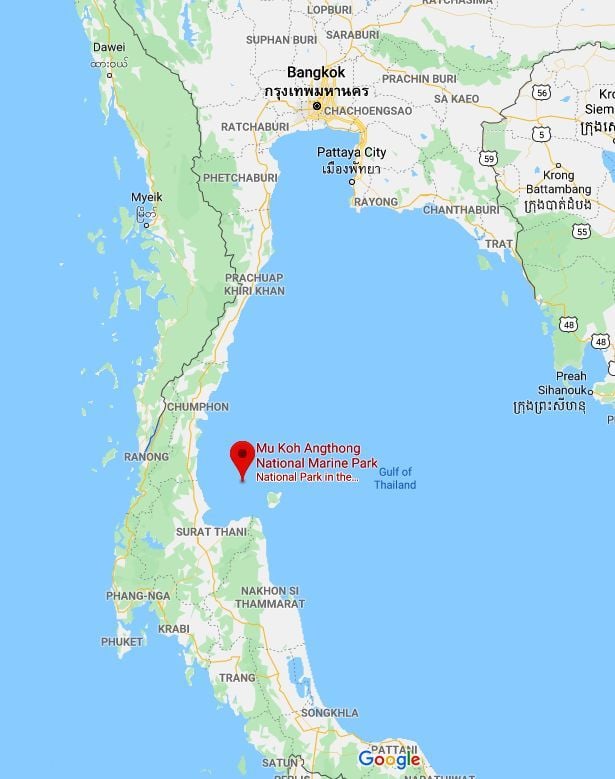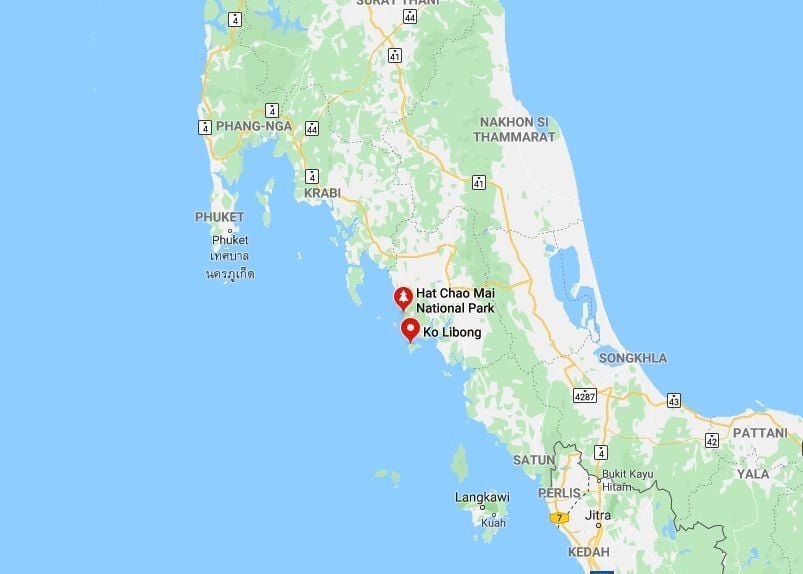 Keep in contact with The Thaiger by following our
Facebook page
.
Prayut heading to New York for six day trip, including attending UN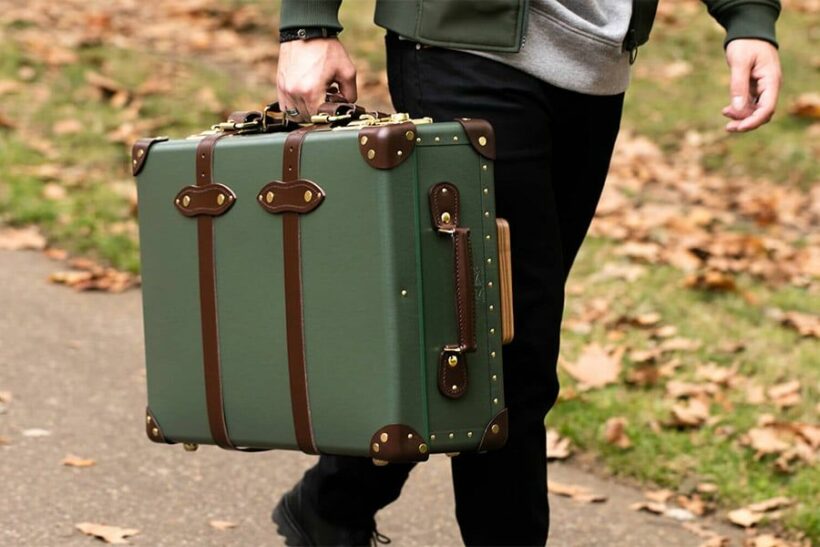 Thai PM General Prayut Chan-o-cha and his entourage is leaving for New York to attend the 74th United Nations General Assembly tomorrow.
But the PM isn't travelling alone. The six day trip to the US will also be made by Foreign Minister Don Pramudwinai and Natural Resources and Environment Minister Varawut Silpa-archa (and half a plane of 'others').
According to a schedule released to the media, Prayut will also attend two meetings in his capacity as this year's chairman of ASEAN to represent ASEAN and Thailand's roles in the international arena.
He will attend a high-level meeting on Universal Health Coverage to show Thailand's strong leadership with its national health scheme. The PM will also emphasise Thailand's push to put universal healthcare on the world agenda.
Prayut will also attend the UN Climate Action summit and the Sustainable Development Goal summit. He is expected to say that ASEAN will accelerate development of the region and emphasise the role of local people as the centre of development projects based on the "sufficiency economy" philosophy, and that ASEAN would cooperate with the US and other nations in implementing development projects.
The Thai PM will assure the Asia Society that Thailand would cooperate with various countries on security, economic, social and environment projects, while the Kingdom also prepared to transform itself into an aged society and to develop smart cities and get its human resources ready for digital disruption.
During the meeting with the USABC, the PM will emphasise the strong points of the Eastern Economic Corridor project.
During the trip, Prayut will also meet and hold bilateral discussions with several foreign leaders, including Australian PM Scott Morrison, UN Secretary General António Guterres, as well as Tijjane Muhammad Bande, the chair of the 74th UN General Assembly.
On Tuesday, Prayut will attend a 9am banquette host by the UN secretary general for national leaders and their spouses. In the afternoon, he will attend the SDG Summit, as well as an evening banquette held by the US president and first lady for foreign leaders and spouses.
On Wednesday, Prayut will deliver a speech to the Asia Society at noon and attend a dinner meeting with executives of the USABC at night. The PM and his entourage are scheduled to fly from New York at noon on Thursday, landing at Suvarnabhumi Airport at 9.55pm on Friday.
SOURCE: The Nation
Keep in contact with The Thaiger by following our
Facebook page
.