Access to Maya Bay, from the front, permanently closed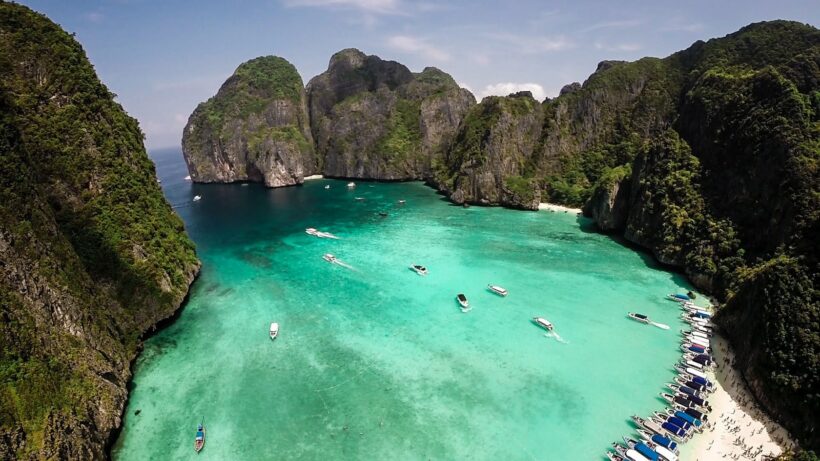 The closure of Maya Bay has come about after profound changes by chiefs of Thailand's marine national parks. It's been revealed that, far from being a knee-jerk reaction, the plan to close the famous tourist magnet is just the start of an entire new approach to marine conservation.
The closure is seen as an entry point for new tourism management that would also set a new standard for another 26 Thai marine parks that also suffer the burden of too much tourist-love.
Access to Maya Bay from the front of Koh Phi Phi Ley will be permanently closed following the upcoming four-month closure of the area to make way for a long-term rehabilitation of the environmentally degraded bay, which has suffered due to the overcrowding of tourists.
The bay, located in Had Nopparat Tara- Mu Ko Phi Phi National Park, was made famous following the 2000 Hollywood film "The Beach" starring Leonardo DiCaprio, but it has been degraded by the excessive number of tourists – at around 4,000-6,000 per day.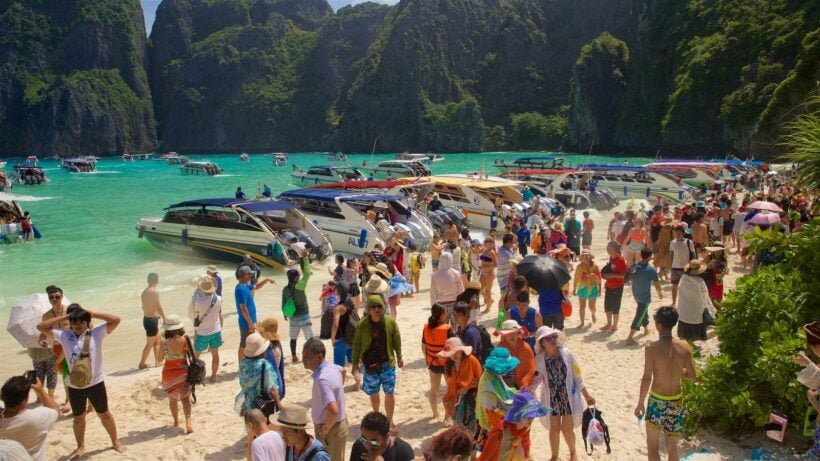 Following a recommendation by marine experts, the National Parks, Wildlife and Plant Conservation Department decided in late March to make the bay off limits from June 1 to September 30.
"Like I said, we focus more on the health of our ecosystem, not income. If we manage to do this, we can do it elsewhere – the more environmental friendly management," said Thanya Netithammakul, director-general of the department.
According to the department's National Parks Office director, Songtham Suksawang, the rehabilitation process, as well as the new management approach, will be based on academic knowledge.
The department has begun exploring the present extent of the damage to coral reefs in front of the bay. Techniques to replant the reefs will be introduced once the bay is closed, including coral-reef propagation, he said.
Access to the bay, Songtham added, would shift to the back of the island, where a new aluminium and plastic pier and bridge would be introduced as a new access to the bay to reduce ecological impacts from tourists.
Their number of transport boats will also be limited to half of the present figures, while an e-ticketing system will be introduced to help handle tourist demand.
"It's also sort of distributing tourists to other less-crowded spots to help handle pressure from them," said Songtham, echoing the government's toursim policy.
The Government has flagged that it wants tourist boats to take passengers to other islands around Phuket, whilst not as famous as Maya Bay, share the same topography and beautiful beaches.
Thailand still relies heavily on tourism, and according to Thon Thamrongnawasawat – a member of the national strategy committee on sustainable growth – it is one of the prime sectors highlighted in the 20-year national strategy to help drive the country's gross domestic product.
Tourism currently comprises about 20 per cent of GDP, with annual revenue estimated at around 3.3 trillion baht.
This year's foreign tourists are expected to reach 40 million, with more than 70 per cent tending to visit the country's popular marine locations, Thon pointed out.
This has caused several popular marine spots to become crowded with foreign tourists, and their carrying capacity having become extensively compromised, he added.
Thon said he was glad to see the initiative at Maya and it would be a turning point for reform on marine resources management.
"It's sort of you are telling the world that you are going to do this, and it is loud and clear this time. It's also a critical point for the reform of our marine resources management," said Thon, a marine ecologist who is also a member on the National Natural Resources and Environment Reform Committee.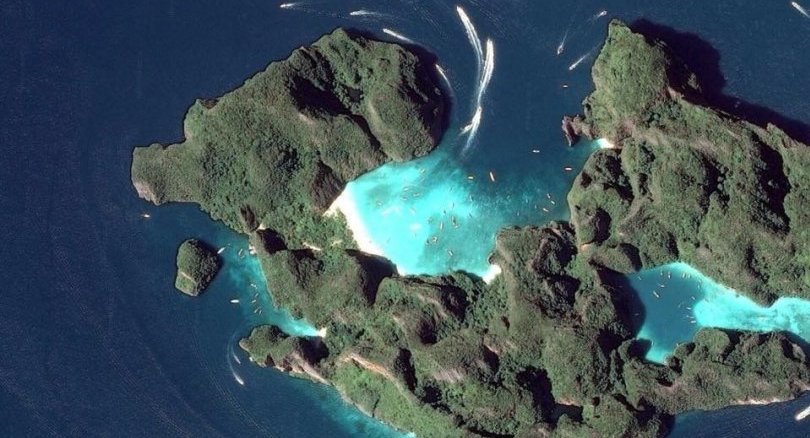 SOURCES: The Nation, The Thaiger, Dr. Thon Thamrongnawasawat

Looking to jettison some items before jetsetting away or chartering a yacht? Look no further than Thaiger Classifieds where you can find and post items, work, property and more for free.

Woman stages an accident and lies to police about gold theft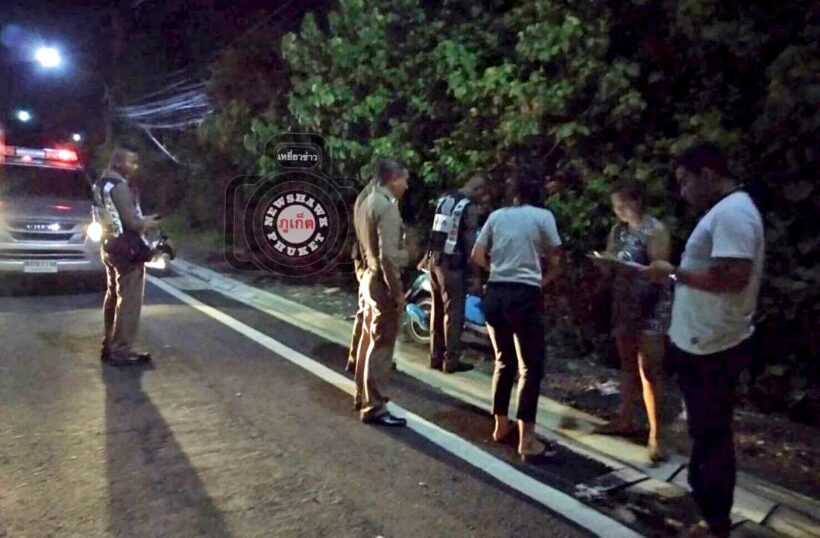 PHOTOS: Newshawk Phuket
A woman has confessed to lying to police about two thieves that snatched her gold necklace and bracelet on Sakdidet Road in Wichit.
On Tuesday, 'Newshawk Phuket' reported that two thieves snatched the gold necklace and bracelet weighing around 30g of gold, worth 40,000 baht, on Sakdidet Road in Wichit.
Patrol police arrived at the scene to assist the woman and investigate her claims.
Yesterday, Phuket City Police say that the woman, 25 year old Rattana Kraiwan from Songkhla, had been taken to the Phuket City Police Station for questioning.
Rattana hadn't filed an official report to police and she eventually admitted to police that she made the story up.
Police say she's admitted to staging the fall off her motorbike into a ditch nearby and pawning off the two gold items, which belonged to her husband, to pay for her personal debts. She said she was afraid that her husband would be angry so she made the story up.
Rattana has promised to police that she will not do things like this again. It is unclear if police pressed any charges or just closed the case with a warning.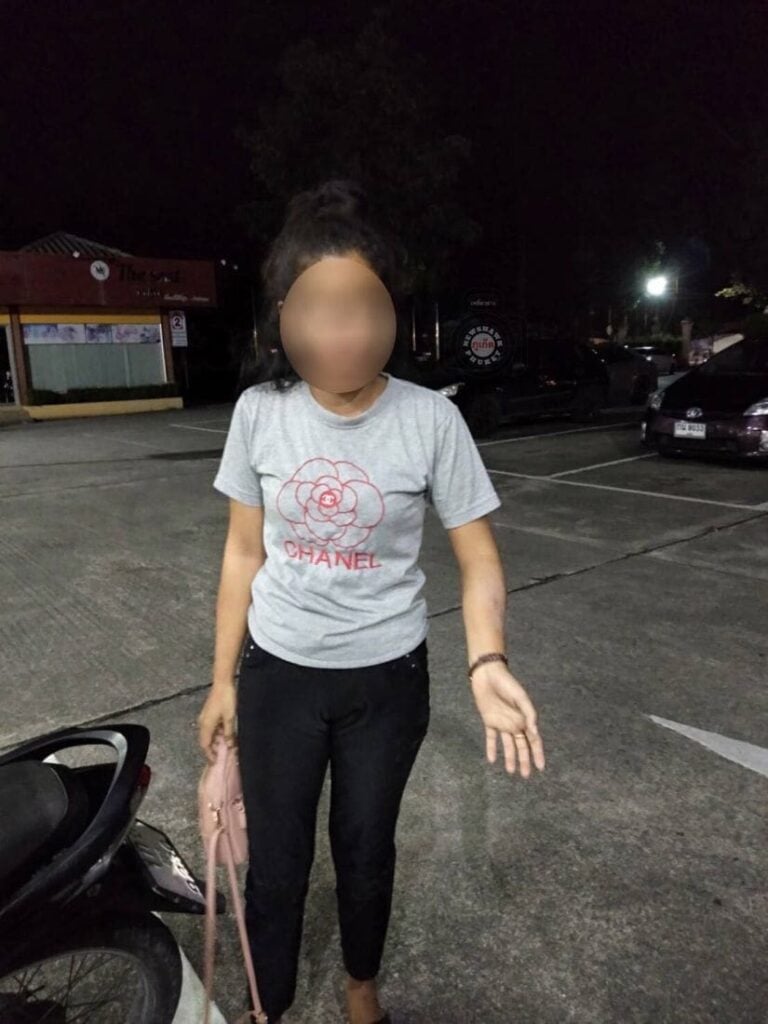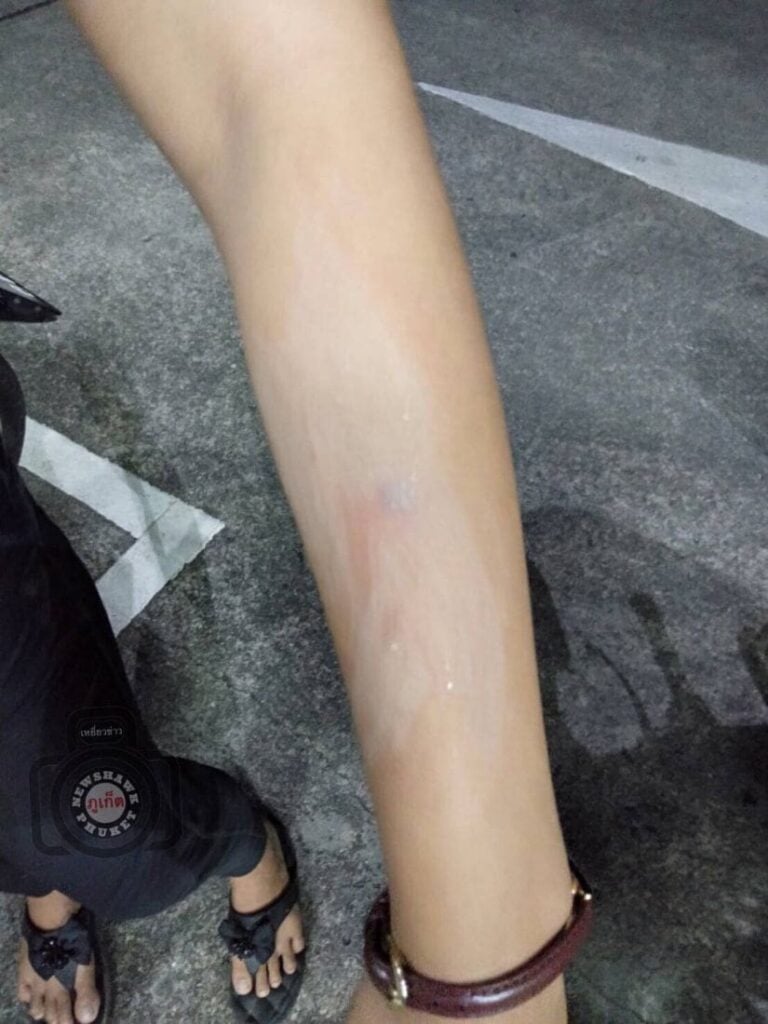 No more coups, unless we need one – Commander in Chief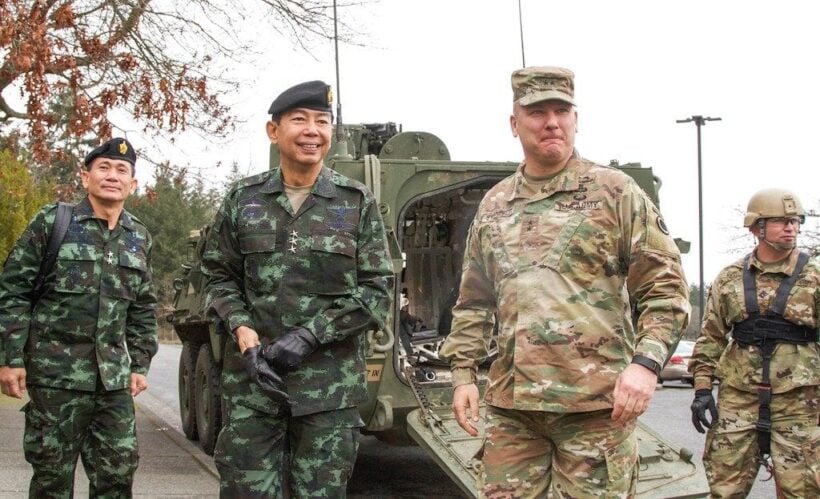 With the country heading for elections in February, or sometime soon in 2019, the hope is for a new, democratically elected government following four and a half years of military rule. But would the army rule out another coup?
Army Commander-in-Chief Gen Apirat Kongsompong has refused to rule out the possibility of another coup if the country is plunged into chaos again.
Speaking to Thai PBS, Gen Apirat said… "My hope is that politics will not bring the country into conflicts again. If politics doesn't cause chaos, then nothing will happen."
Military coups have gone hand-in-hand with the rough and tumble of Thai politics for almost 80 years since the country stumbled into democratic parliamentary rule in 1932 in a bloodless coup.
Speaking to the media for the first time since taking office, Gen Apirat says that, while Thailand had had more than 10 military coups, the last few ones were triggered by politics.
"Gen Prayut Chan-o-cha, who was then army chief in 2014,  had no choice but to intervene. Just imagine what would have happened, had Gen Prayut did not do what he did."
Gen Apirat also voiced full support of the army for the National Council for Peace and Order.
"The army and NCPO are one and the same."
But the General stressed the army is ready to lend support to any government that comes to power.  By his position, Gen Apirat also currently serves as the secretary of NCPO.
The new army chief said he is hopeful that the country will not have to endure more any violent political conflicts.
"We have seen what conflicts have done to the country. Let them serve as a reminder ," he said.
Thaiger Radio News – Thursday