52 monkeys captured in Koh Sirey, 42 sterilised monkeys released in Rassada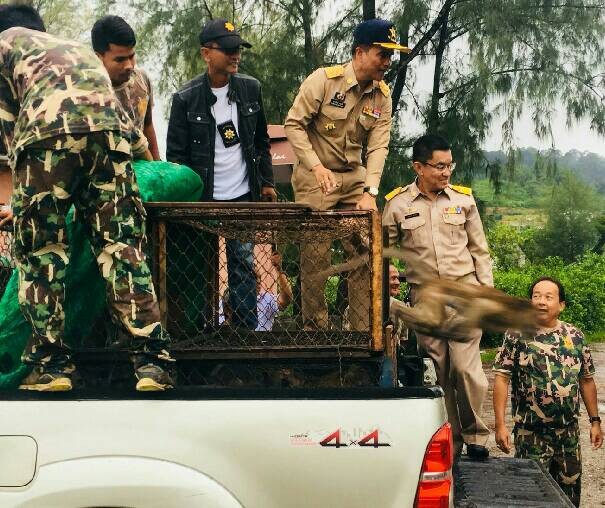 52 monkeys have been captured at Koh Sirey for sterilisation while 42 sterilised monkeys have been released back to Soi King Kaew in Rassada yesterday (June 18). Meanwhile the monkey sterilisations continued, as they have since June 12. So far there are 216 monkeys captured as part of the capture-neuter-rehome program for some of Phuket more mischievous monkeys.
42 monkeys that have already been sterilised have now been released back to their old home in Soi King Kaew in Rassada.
This is part of the agreement made at the public hearings on May 27 for monkey birth control where some of the monkeys, once sterilised, would be released back to their habitat where they have been popular tourist attractions in the past before the populations got out of control.
The task to move some of the monkeys to Koh Payu in Paklok has been postponed due to strong winds and waves while the monkey sterilisations continue.
Read more HERE.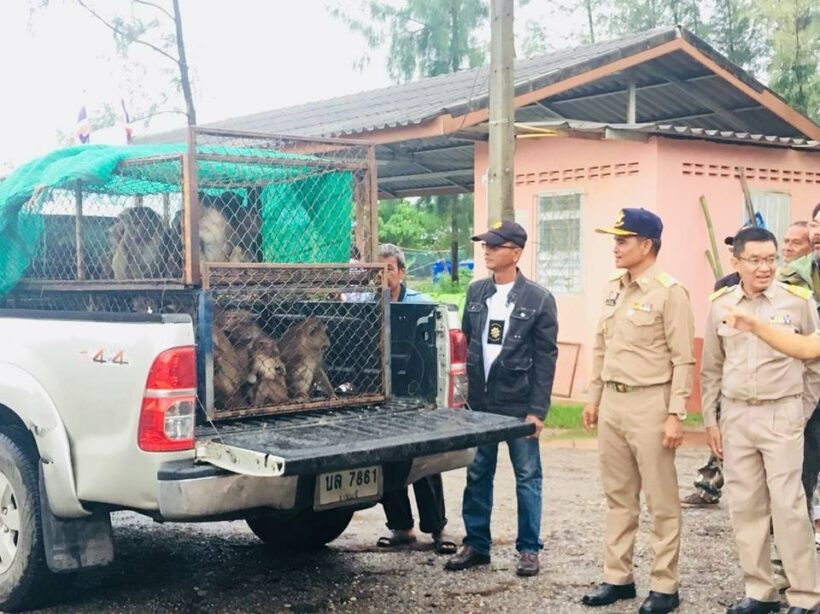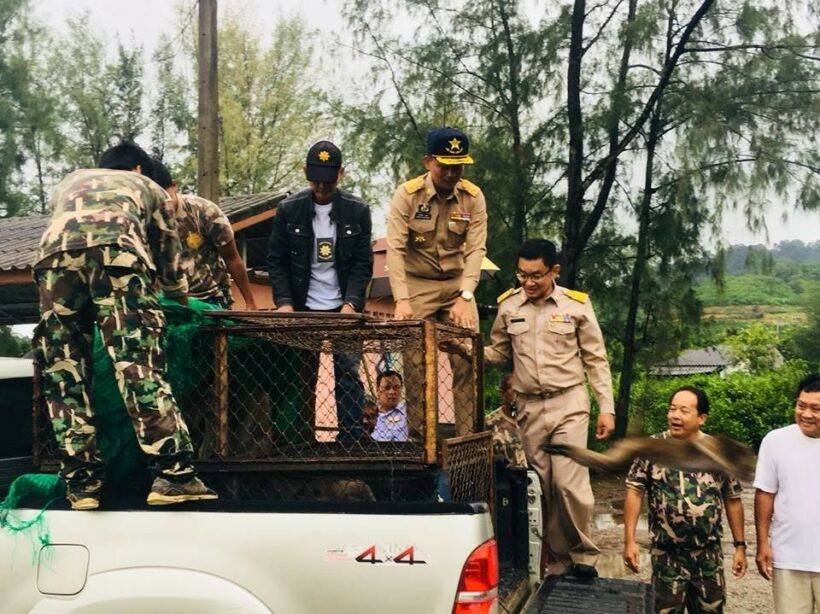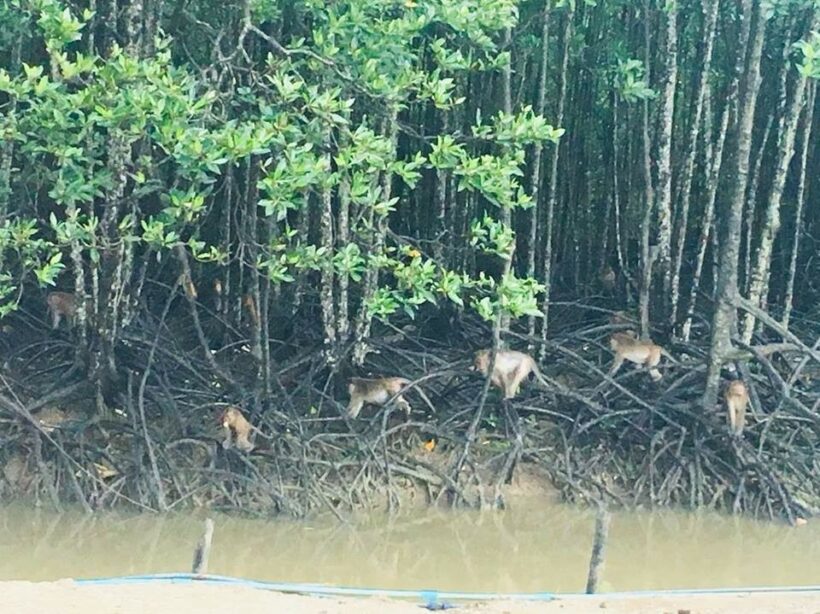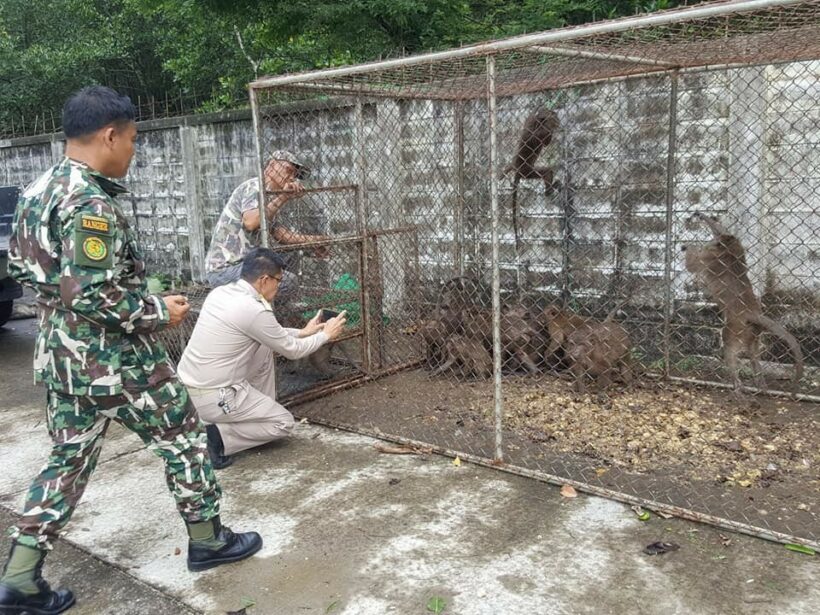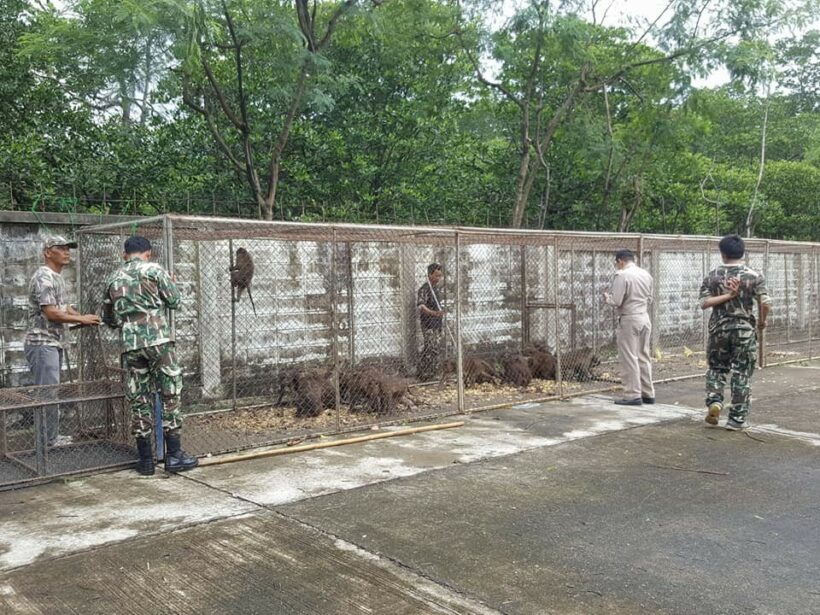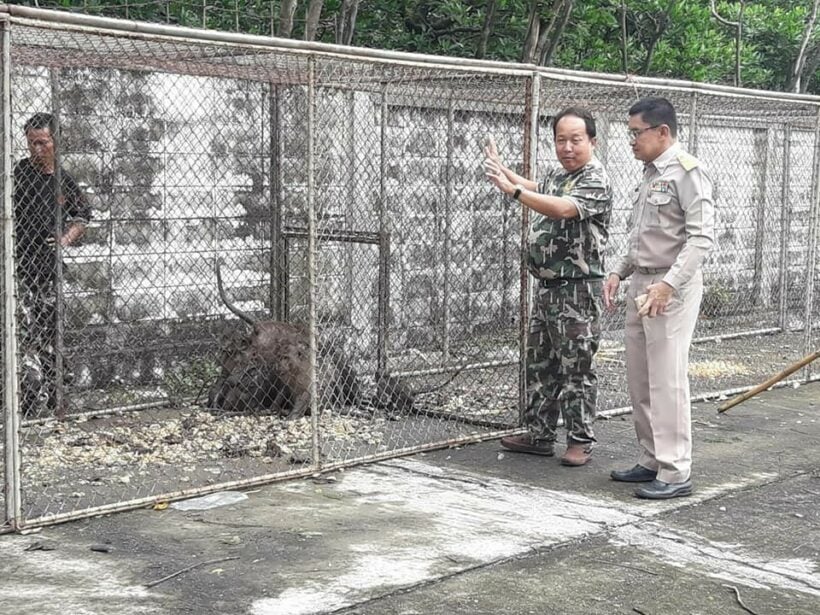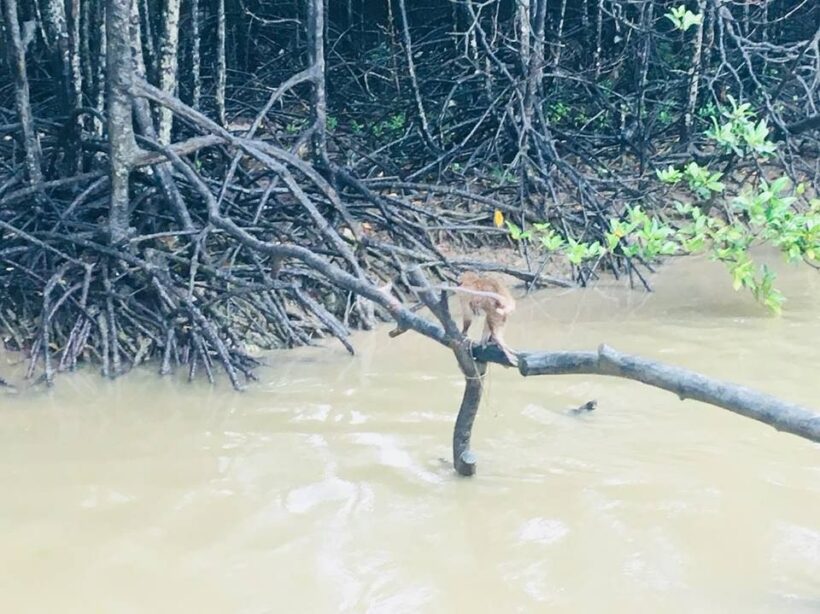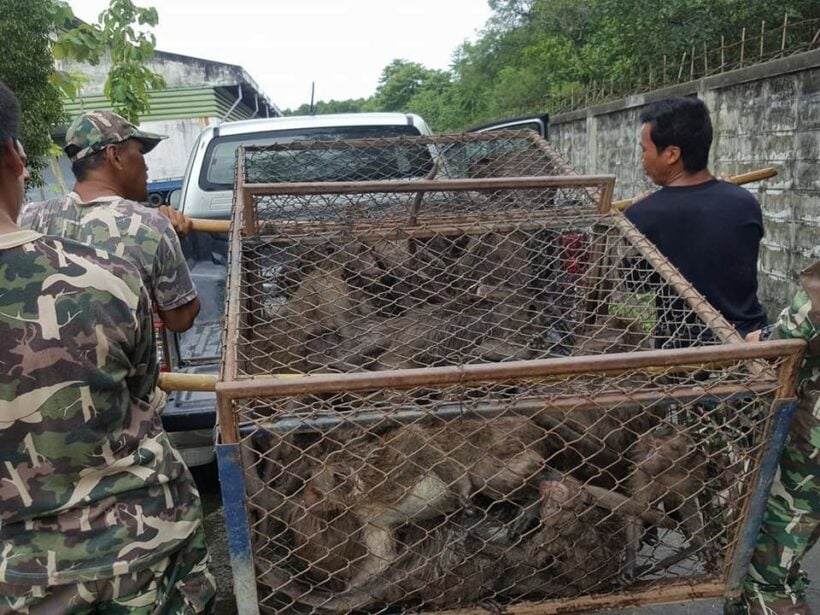 Read more headlines, reports & breaking news in Phuket. Or catch up on your Thailand news.
Officers follow-up on slow loris tout on Phuket beach – VIDEO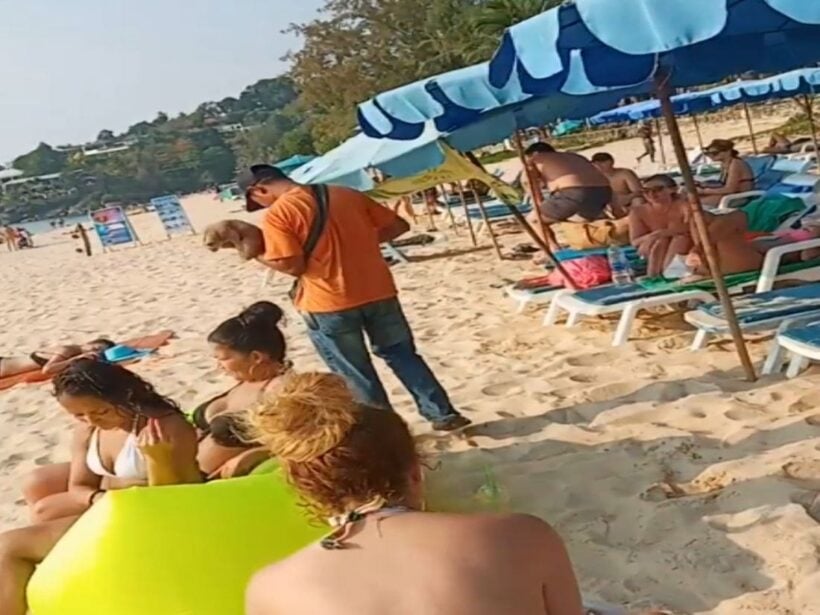 Phuket officials are searching for a 'loris tout' who was offering photographs with a slow loris at a Kata beach. (Some video of a slow loris below)
'Angelina Bratukhina' posted a video with a message read "Where are the police??!! It's right now at Kata Noi beach."
The man was offering photos with the slow loris for 200 -300 baht each time (a sign of local inflation, it used to be 100 baht).
The slow loris is a protected animal. Anyone who captures a slow loris can be fined up to 40,000 baht or imprisoned up to four years, or both.
The head of Khao Phra Thaeo non-hunting area in Thalang, Piyawat Sukhon says police are aware of the situation and are actively trying to track the tout down.
"We have searched for the man but not found him on the beach. He might circulate around Phuket's beaches. Anyone who sees this kind of incident can call 191 or my number 089 873 7749."
Where is police??!! It's right now at Kata Noy beach

Posted by Angelina Bratukhina on Sunday, March 17, 2019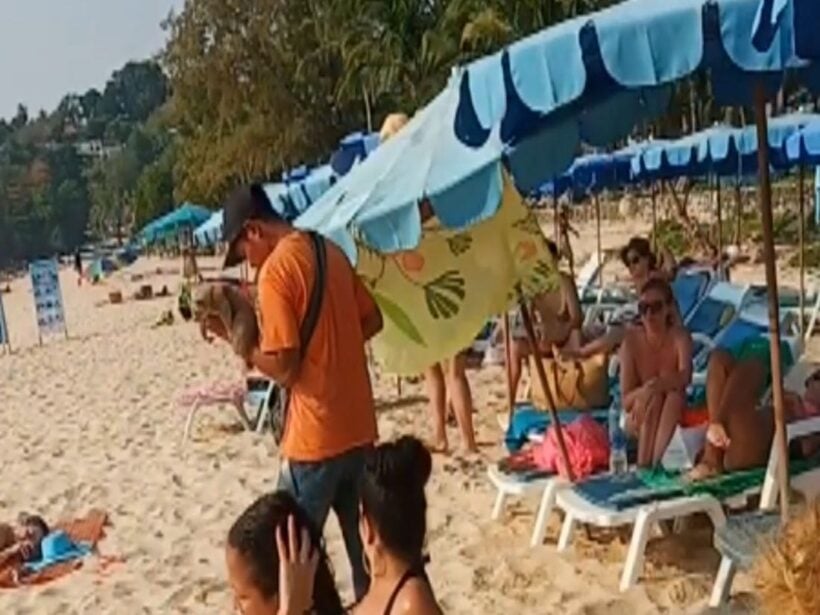 Six per cent of Thai university students have attempted suicide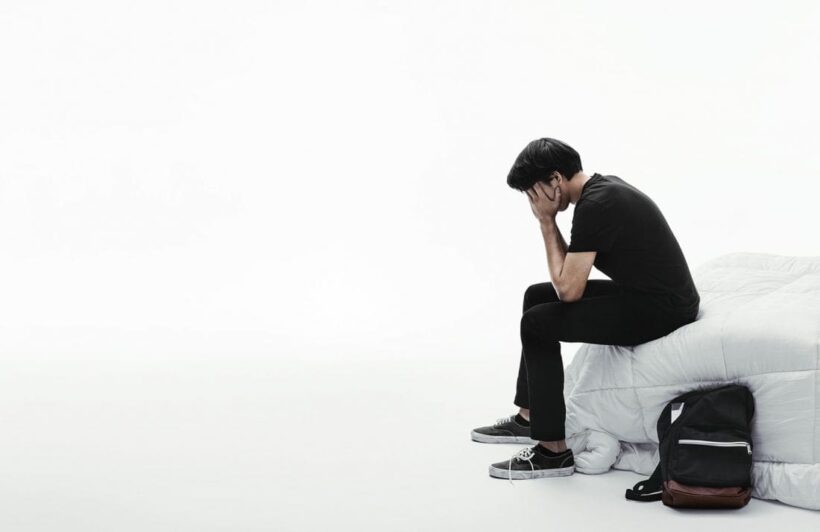 Recent research reveals a disturbing finding that over 6 per cent of university students have attempted suicide.
The study findings have been highlighted after several students killed themselves in recent weeks.
"From research on university students' depression during the past three to four years, it can be concluded that 6.4 per cent of students turned suicidal and tried to take their own life," said Asst Professor Dr Piyawan Visessuvanapoom, lecturer at the Chulalongkorn University's Faculty of Education.
The studies were both in Thailand and overseas, she added.
According to the research, most student suicide attempts were in dormitories or homes.
The common triggers for the actions were quarrels with someone very close, learning problems and relationship issues.
"Health problems, anxiety, stress and poor ties with parents and friends contribute to depression," Piyawan said.
"Given that half of university students' lives were about studies, lecturers could play a role in preventing a descent into depression."
"Lecturers should understand that students are diverse. When a group of students cannot do something, try to understand them and see how you can help."
Asst Professor Dr Nattasuda Taephant, who heads the Centre for Psychological Wellness, explained that everyone becomes sad from time to time.
"But if sadness is prolonged, a person may sink into depression."
Nattasuda said academic results that were below expectations, plus money problems, soured romantic ties or friendships, or the sudden loss of something important could upset students' lives and drive them into depression.
"The depressed tend to view the world and their situation negatively. Their past experiences affect their interpretation of what they are facing," she said.
She said those with depression tended to keep themselves away from others, lose interest in their studies and become suicidal.
"What the depressed want most is someone who agrees to listen and think for them. Lecturers, friends and family members can improve their emotional wellbeing," she said.
She said parents in particular should avoid any suggestion that they do not accept their children's mistakes.
In serious cases, he recommended that the depressed seek counselling from experts.
If you or anyone you know is in emotional distress, please contact the Samaritans of Thailand 24-hour hotline: 02 713 6791 (English), 02 713 6793 (Thai) or the Thai Mental Health Hotline at 1323 (Thai).
SOURCE: The Nation
Court to rule on Premchai poaching case today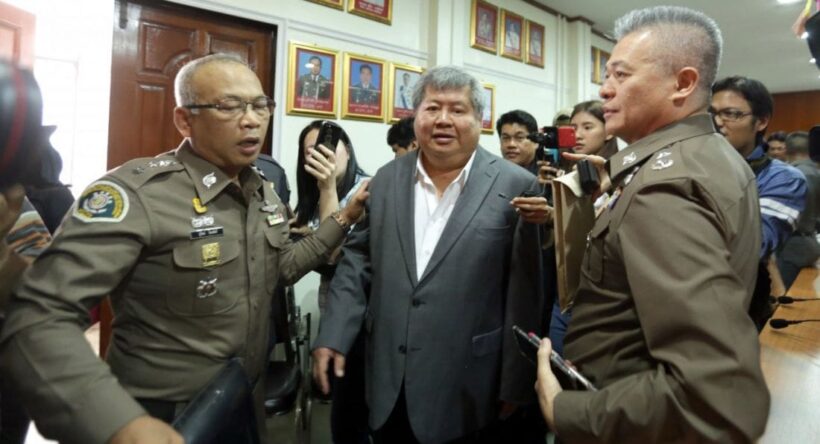 The Thong Phaphume provincial court in Thailand's western province of Kanchanaburi will deliver its long-awaited verdict in the illegal hunting case on the billionaire Thai construction tycoon Premchai Karnasuta today.
He, and his hunting party, is charged with killing protected species.
The alleged offence took place on February 3 last year in Kanchanaburi's Thungyai Naresuan wildlife sanctuary. They were arrested by forest rangers, led by Mr. Wichien Chinnawong, in possession of the carcasses of a panther and other animals.
The poaching arrest of the influential construction tycoon caused public uproar and fueled public awareness of Thailand's wildlife, especially endangered species like the panther.
The prolonged trial and social status of the key suspect have fueled public skepticism about whether justice will ever be delivered or the culprits punished.
Nine charges, including illegal hunting of a protected species and illegal firearm possession, were filed against the four suspects who have all pleaded not guilty. 32 prosecution and 16 defence witnesses testified during the trial.
After the reading of the verdict the Sueb Nakhasathien foundation will hold a panel discussion on the illegal hunting case on Wednesday at the office of the Thai Journalists Association.