52 monkeys captured in Koh Sirey, 42 sterilised monkeys released in Rassada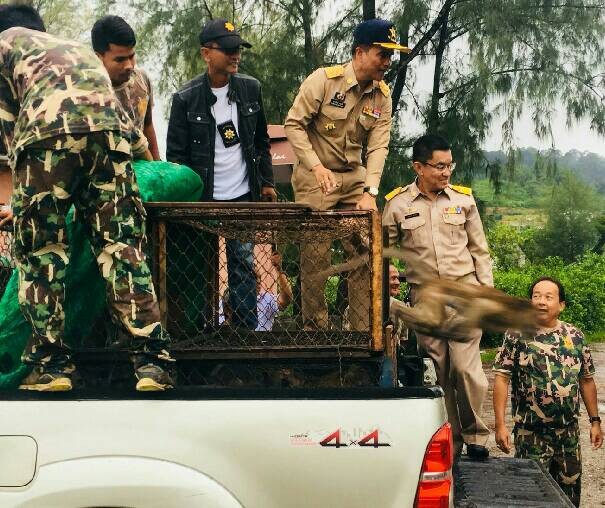 52 monkeys have been captured at Koh Sirey for sterilisation while 42 sterilised monkeys have been released back to Soi King Kaew in Rassada yesterday (June 18). Meanwhile the monkey sterilisations continued, as they have since June 12. So far there are 216 monkeys captured as part of the capture-neuter-rehome program for some of Phuket more mischievous monkeys.
42 monkeys that have already been sterilised have now been released back to their old home in Soi King Kaew in Rassada.
This is part of the agreement made at the public hearings on May 27 for monkey birth control where some of the monkeys, once sterilised, would be released back to their habitat where they have been popular tourist attractions in the past before the populations got out of control.
The task to move some of the monkeys to Koh Payu in Paklok has been postponed due to strong winds and waves while the monkey sterilisations continue.
Read more HERE.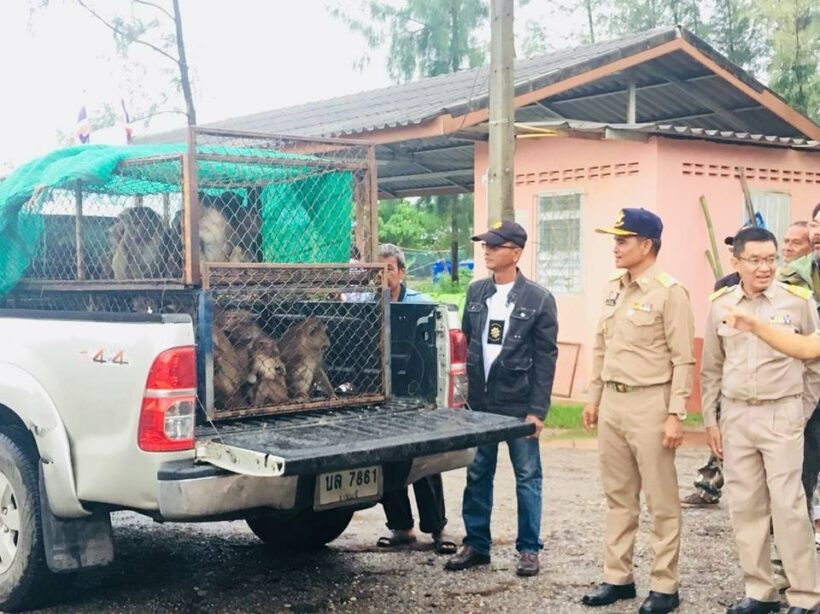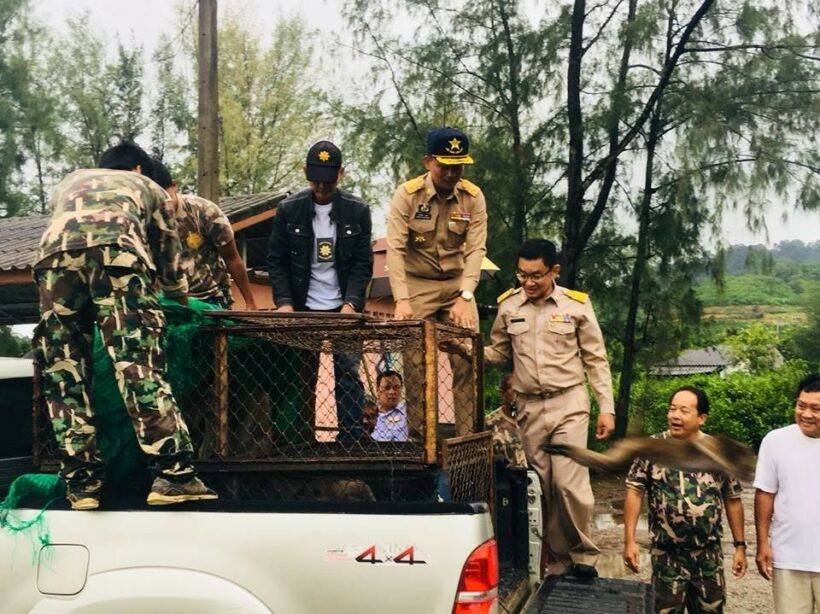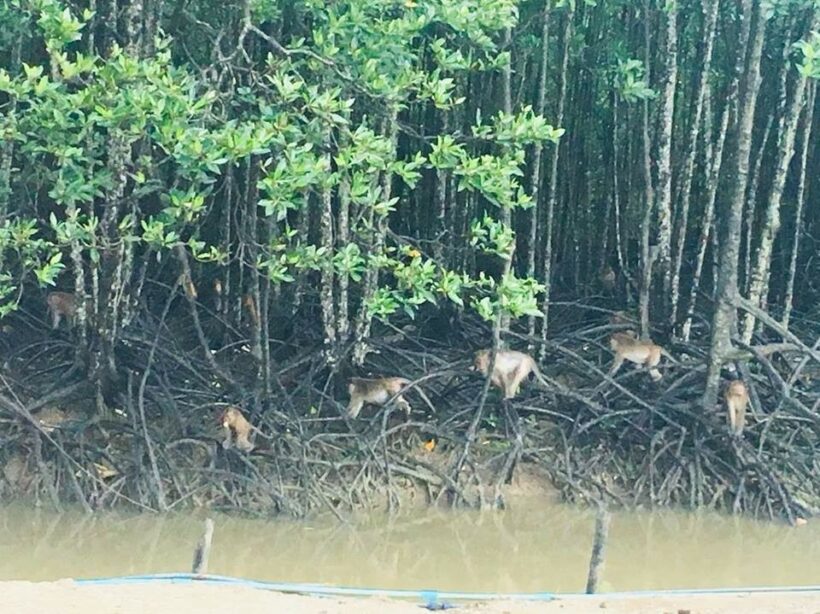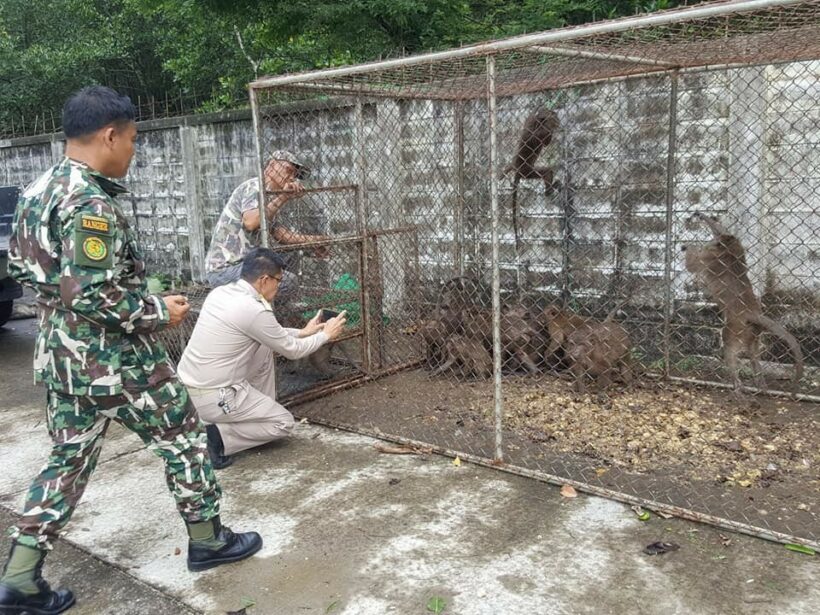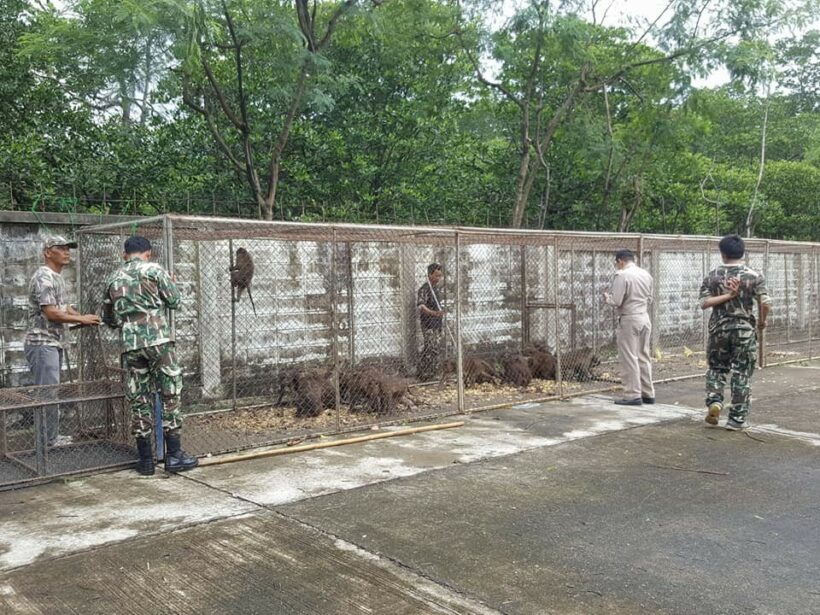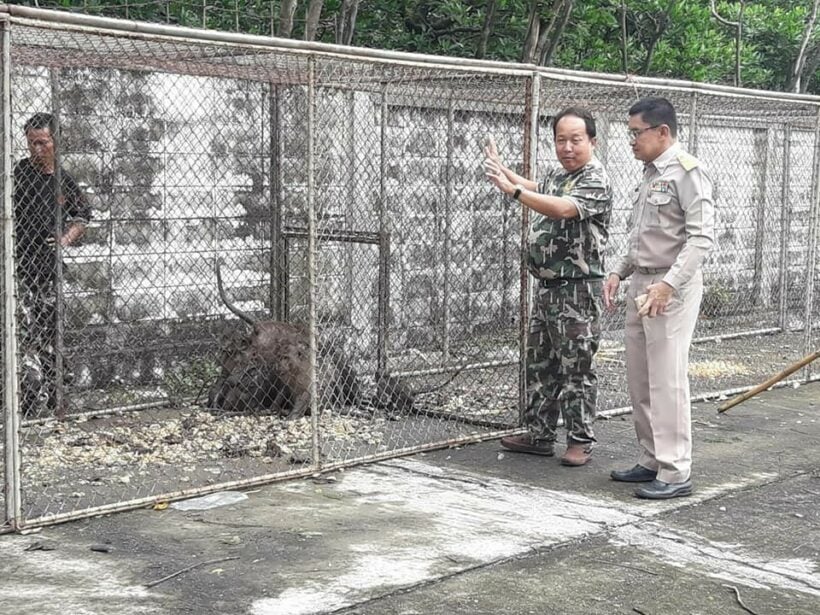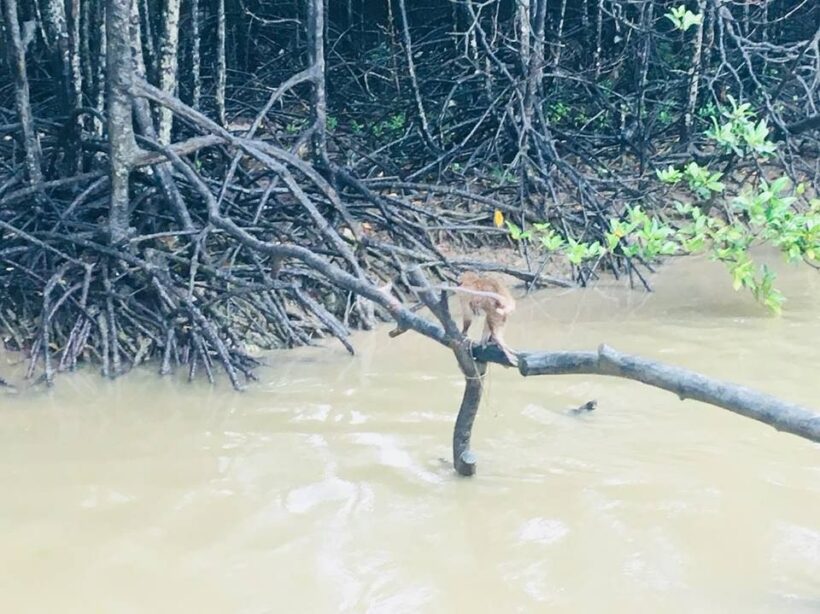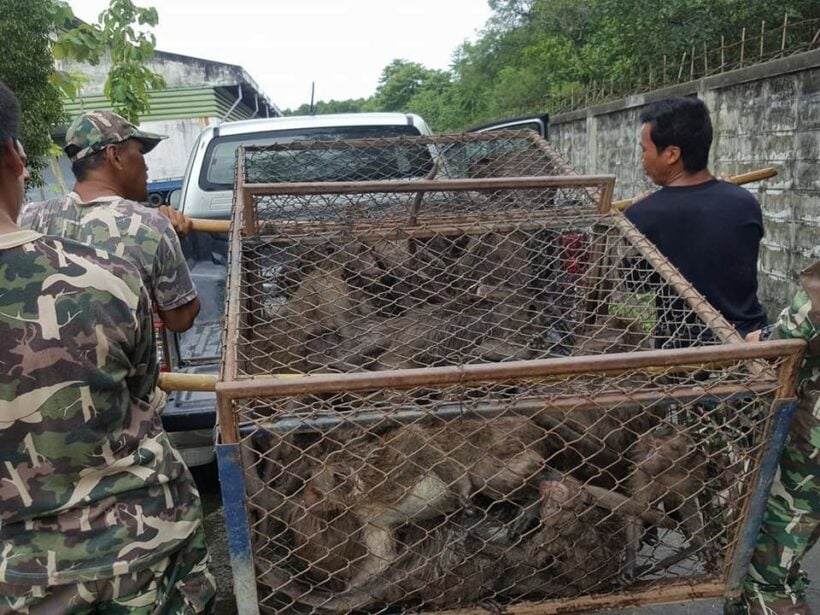 Keep in contact with The Thaiger by following our Facebook page.
Never miss out on future posts by following The Thaiger.
When can we travel again? World Covid Travel Update | VIDEO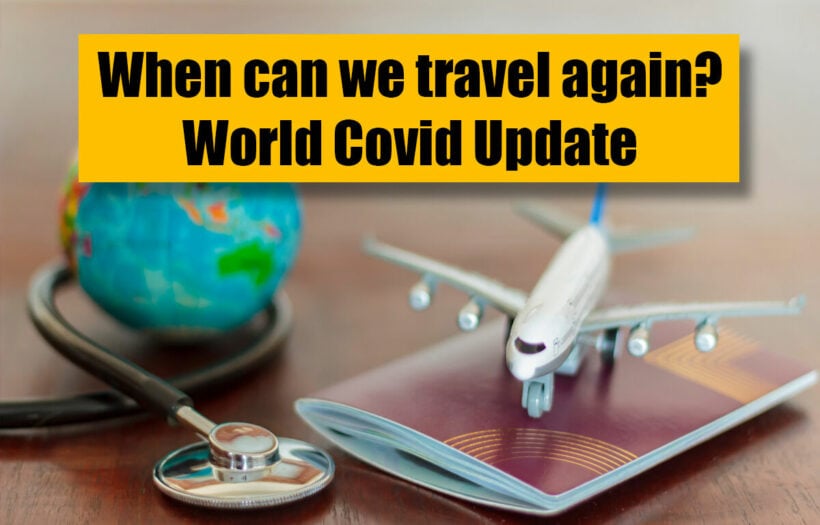 Today we'll look at the larger world travel picture in this Covid era, and then we'll check the latest opportunities if you want to come back to Thailand for travel.
So when can we pack the bags and travel again? Well, in theory, right now. But in practice, depending where you're coming from and where you want to go, that may still be very complicated… and remain so for at least the rest of this year. But some of the world's travel so-called experts are now speaking in terms of months and not years. Whilst some of that might be optimistic travel industry spin, there may be some greater certainty on re-openings of some sectors of the world travel industry in the next few months.
But first, consider all the variables that need to fall into place for things to go smoothly..
Despite the roll out of various vaccines, and more on the way, some countries are more advanced in that process than others. The appearance of virus mutations could send all the best guesses for an improvement in travel opportunities into disarray. Whilst it seems the vaccines will be a great benefit for victims to avoid the worst ravages of Covid-19, there is still a long way to go to measure the longer term effects on the changes in transmission and community immunity.
Keep in contact with The Thaiger by following our Facebook page.
Never miss out on future posts by following The Thaiger.
Thailand tourism sector seeks to reopen the country by July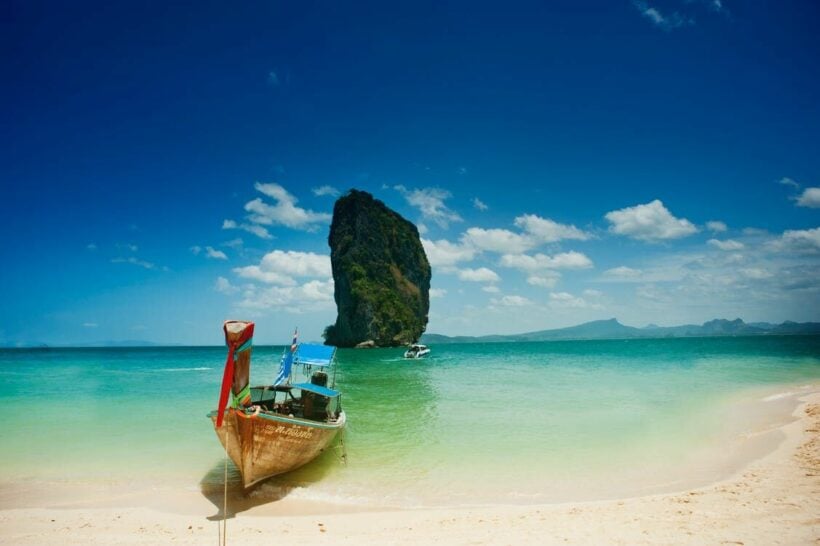 The following was submitted by Open Thailand Safely, a campaign pushing the Thai government to reopen Thailand to international tourism by July 2021.
Leading international tourism companies in Thailand have launched a campaign to reopen the country's borders from 1 July 2021.
The #OpenThailandSafely campaign was launched 2 March with the support of over 15 major companies including YAANA Ventures, Minor Group, Asian Trails, Capella Hotels and Resorts, EXO and many others. (The full launch list is here)
The Open Thailand Safely campaign has laid out its arguments in a petition which will underpin a formal request to the Royal Thai Government to respond favourably to the rollout of Covid-19 vaccination programmes underway in Europe, USA and other Thailand tourism source markets.
The petition is open to anyone in Thailand or around the world who would like to see the country reopen.
The campaign argues that 1 July is an appropriate date for five reasons: the majority of citizens in many source markets will have been vaccinated by then; it gives time to Thai medical authorities to vaccinate both front line staff in hospitality settings in Thailand and/or vulnerable citizens around the country; it gives international travellers time to make travel plans and bookings; the date gives time to airlines, hotels, tour operators and others to start marketing and sales and get ready for tourism operations to commence; and it will take Thailand at least a year, and maybe longer, to return to the large numbers of international visitors that it had before the Covid-19 crisis.
To ensure the safe reopening of Thailand, the petition argues that "international tourists can be asked to satisfy any safeguards the Thai Government may require. This may, for example, include showing officially recognised proof of a Covid-19 vaccination from their home country, purchasing health insurance, showing proof of a negative Covid test within 72 hours of departure, and so on."
#OpenThailandSafely was the initiative of leading Bangkok-based private sector travel companies YAANA Ventures, Minor Group and Asian Trails.
The CEO of YAANA Ventures, Willem Niemeijer [pictured right], said: "The 1 July reopening would be a strategic opportunity for Thailand to show a leadership role among Asian countries and prepare the way for a solid recovery of the Thai economy in 2022."
In the coming days, the Open Thailand Safely campaign will also send the 1st July request to Thailand Prime Minister General Prayut Chan-o-cha, the Minister of Tourism and Sports, Mr Phiphat Ratchakitprakarn, and the Governor of the Tourism Authority of Thailand, Mr Yuthasak Supasorn.
According to the Bank of Thailand and official sources in Thailand, tourism, pre-Covid, was worth about 2.9 trillion baht (US$96.5 billion). Some 39.7 million international visitors in 2019 helped sustain up to 8.3 million jobs. However, arrivals fell to 6.7 million in 2020 making between two and four million people unemployed.
Meanwhile, destinations such as Seychelles, Maldives, Greece and Sri Lanka have either opened borders already or are in discussions to do so in light of successful Covid vaccine rollouts in their key source markets.
People can sign the petition for Thailand to reopen on 1 July at www.OpenThailandSafely.org.
Keep in contact with The Thaiger by following our Facebook page.
Never miss out on future posts by following The Thaiger.
Thailand News Today | Dodgy vaccine doctor nabbed,Pattaya club raided for 'explicit' shows | March 3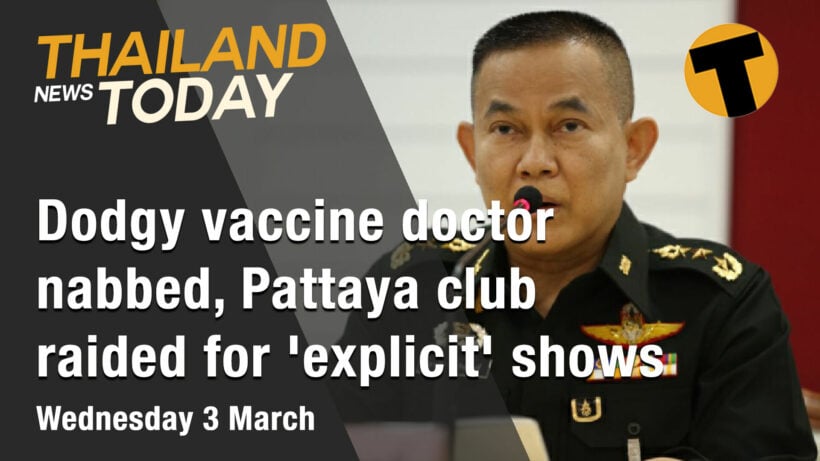 The Bangkok Military Court has issued an arrest warrant for a Royal Thai Army medic who is accused of injecting troops with a fake Covid-19 vaccine. He reportedly made more than 100,000 baht by charging troops, who were on a UN mission, 500 baht each for a tetanus vaccine and a fake Covid-19 vaccine, which an internal army investigation determined was simple saline solution…. Harmless but not very effective.
The Thai Army held a press conference after the medic's fake vaccine scam made headlines, saying the incident had tarnished the army's image. The field medic, who was also a lieutenant, injected more than 250 Thai troops stationed in South Sudan on a UN peacekeeping mission with the fake vaccine, claiming it was the head doctor's order. An Army spokesperson says the medic was in the Thai-South Sudan Horizontal Military Engineering Company and "is a serious disciplinary offence and also violates ethical standards as the wrongdoer is a doctor."
The governor of the central province of Samut Sakhon is slowly recovering after more than 2 months battling Covid-19. Weerasak Wichitsangsri tested positive for the virus in late December and subsequently ended up on a ventilator for over 40 days. It's understood Weerasak's time on the ventilator was a record for the hospital and, at times, medics were unsure if he would recover.
Pattaya City Police inspected a nightclub after reports that the venue was hosting pornographic shows over the weekends. Although the nightclub, named as Dragon Man Club in Thai media, wasn't presenting a sexually explicit show when officers dropped in, the owner was arrested for operating an entertainment business and selling alcohol without the proper permit.
The Thai government has approved a budget of over 6 billion baht to procure an additional 35 million doses of Covid-19 vaccines. The budget was approved at a Cabinet meeting yesterday.
The Covid-free gulf islands of Koh Samui, Koh Phangan, and Koh Tao are offering special discounts and privileges to tourists until the end of April. Over 80 tourism operators are taking part in the program.
In an act of good will, navy officials have rescued 4 cats from a ship that had caught fire and began to sink about 13 kilometres off Koh Adang in the southern province of Satun. The ship's 8 member crew had jumped off the sinking vessel and were rescued by a passing fishing ship, but the cats were left onboard.
Keep in contact with The Thaiger by following our Facebook page.
Never miss out on future posts by following The Thaiger.