"No water crisis in the Chao Phraya basin" – Irrigation Department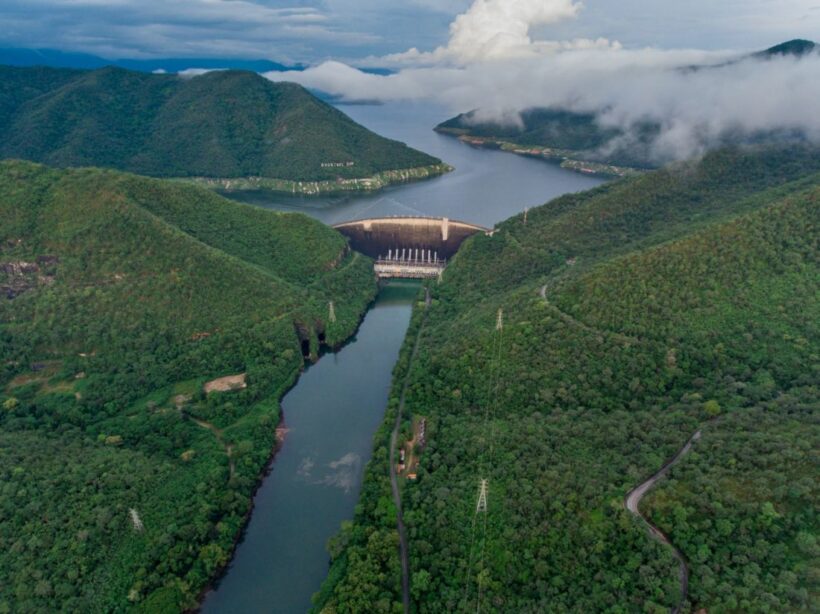 PHOTO: Bhumibol Dam in Tak when full, now holding only 4% of capacity
The Royal Irrigation Department is assuring farmers and residents in the central and north-east that there is no risk of Thailand of severe water shortages. This is despite little rain in some areas during the annual wet season and the low levels of the Chao Phraya River basin's four major dams.
The Department reports that…
• Bhumibol Dam in Tak province had 682 million cubic metres, a mere 4% of capacity
• Sirikit Dam in Uttaradit province contained 391 million cubic metres, again only 4% capacity
• Kwae Noi Dam in Phitsanulok province had 80 million cubic metres or 8%
• Pa Sak Jolasid Dam in Lop Buri province had 35 million cubic metres or 4%
This meant a combined 1.18 billion cubic metres of water was available for use from the four dams.
Despite the alarming figures, an Irrigation Department spokesperson told the public not to panic and assured the country would not suffer a critical water shortage in 40 days as had been rumoured and reported.
"There is still some rainfall and water pouring into the dams on a daily basis. Compared to the situation in 2015 when dams could release only 18 million cubic metres of water a day for consumption, this year's situation is still better."
He urged people to save water as a precaution against a crisis that could rise as weather was unpredictable.
Farmers on the Chao Phraya River basin's upland have been asked to postpone their rice planting until the rainfall becomes steady to prevent damage to crops.
SOURCE: The Nation
Keep in contact with The Thaiger by following our
Facebook page
.
How to raise rats and other livestock: lessons from a north-eastern school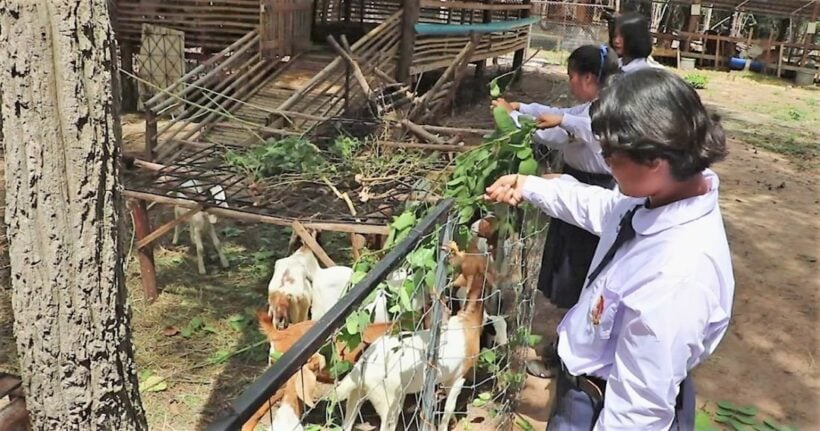 PHOTOS: The Nation
A school in Surin province, north-east Thailand, is teaching students how to make a living raising small livestock such as wild rats and voles.
Local farmers will often pay up to 1,000 baht for breeding rodents, with fully-grown ones sold for meat at 120 baht a kilo. Rodent meat remains a traditional food source in some parts of rural Thailand.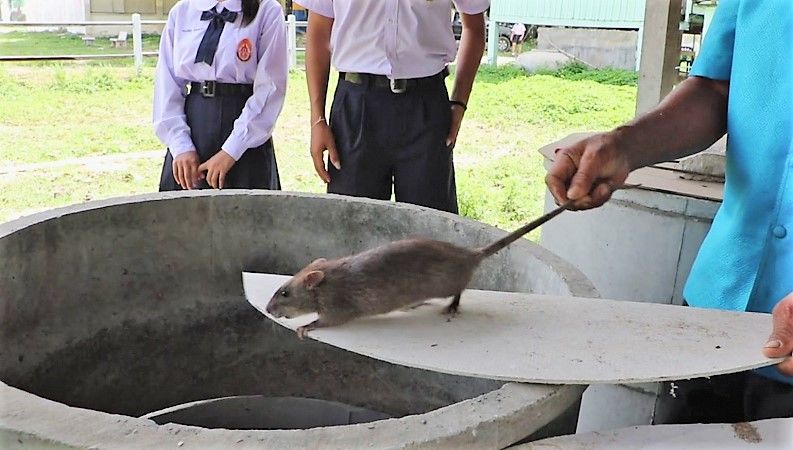 With rodents only requiring a small enclosure, raising them is easier compared to most other livestock. 12th grade student Charuvith Charoensup explains that the rodents eat grass, rice, maize and other vegetables.
Thakongwithaya school in Sangkha district also provides courses in raising cattle, goats and fish, all under the supervision of appropriately-named principal Surapong Rattanakot.
SOURCE: The Nation
Keep in contact with The Thaiger by following our
Facebook page
.
British man repays street vendor's kindness by scamming him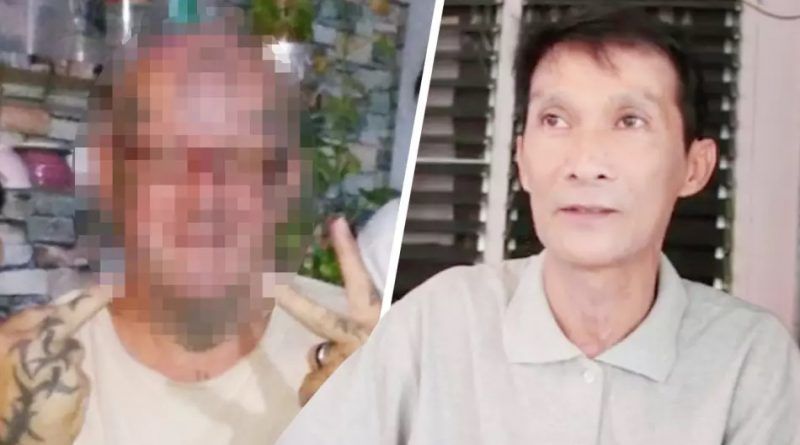 PHOTO: Thai Residents and Sanook
Surichat, a 50 year old BBQ food vendor in Khon Kaen province, north-eastern Thailand, became the victim of a shameless petty con-artist when he tried to help the man out of financial difficulty. The man introduced himself as 'Stuart' and claimed to be from England. He told Surichat he had a wife and child in Bangkok but was living in a Khon Kaen hostel since his wife kicked him out.
Stuart became a regular visitor to Surichat's shop, stopping every day for drinks and some food. Surichat would call a motorbike taxi for him and when Stuart claimed to have lost his wallet one day, the driver didn't charge him.
The following day, Stuart told Surichat he was going to Bangkok to meet a friend who was bringing a credit card from Stuart's mother in England. But on the day he was meant to travel, he claimed his friend had been in a fight with an Australian man and was in police custody. Stuart claimed he would be unable to get his mother's credit card and had nowhere to stay.
Surichat, feeling sorry for the man, gave him 1,000 baht. Stuart returned the money two days later, but the following day sent an email asking to borrow some more. In total, over the next couple of days, Surichat gave him 4,000 baht, after which Stuart left for Bangkok, claiming to be getting some money.
When he didn't return, Surichat texted him, asking for his whereabouts and saying people were worried about him. Stuart's reaction was to text him back, calling him stupid, and then proceeding to text inappropriate images to Surichat's wife.
Surichat later found out that he was not Stuart's first victim, with another man having lost 10,000 baht to the conman. He plans to file a police report.
SOURCE: Thai Residents
Keep in contact with The Thaiger by following our
Facebook page
.
After 60 years, electricity arrives in Ubon Ratchatani villages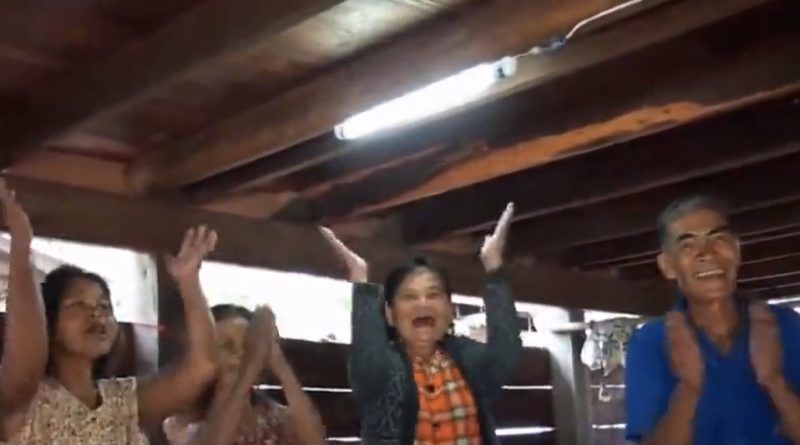 PHOTO: Thai Residents
Let there be light! After waiting 6 decades.
More than 200 families in two villages in Ubon Ratchatani in north-eastern Thailand are celebrating the arrival of electricity in their homes. Residents in Si Muangmai district can now enjoy the delights of television and laptop computers for the first time in 60 years.
Located along a 17 kilometre stretch of mountain, the local Provincial Electricity Authority (PEA) certainly had its work cut out installing the required concrete poles and electricity lines in the villages.
But with the job successfully completed, everyone is happy, with one young student saying the electricity has made her life easier and she no longer has to do her homework with the help of a light bulb connected to a car battery.
PEA officials said the hard work was all worthwhile when they saw the happiness on everyone's faces.
SOURCE: Thai Residents
Keep in contact with The Thaiger by following our
Facebook page
.