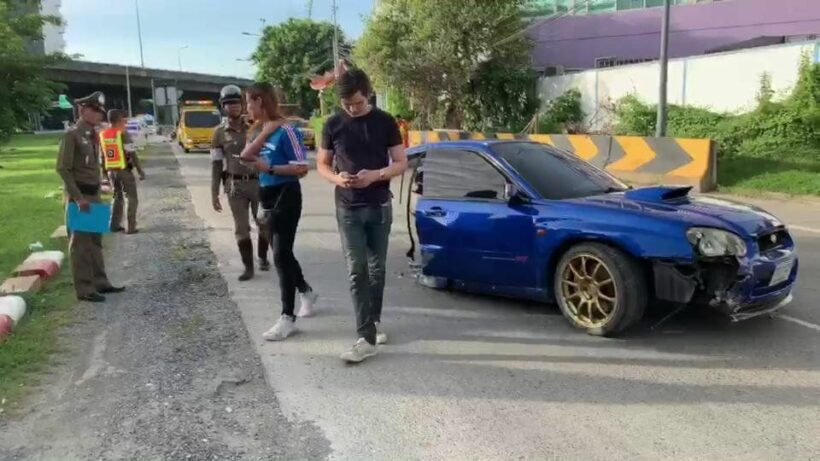 PHOTOS: Sanook
A blue sedan has split in two in a dramatic incident on a road leading to the Ngam Wong Wan Road in Bangkok's northern suburbs.
Sanook reports that a Thai couple have escaped totally unscathed after the man admitted to police that he lost control after hitting a rock and slammed into roadside barriers. The 29 year old driver says the air bags deployed, the car split in two and the rear half then exploded. Shaken, but completely unhurt and conscious, he released his and his partner's seatbelts and got out of the car.
When emergency responders arrived they found the bemused couple sitting on the grass contemplating their good luck after walking away from the dramatic incident.
The burnt out wreckage of the rear half of the car was ten metres back down the road. The driver had a small red mark on his neck from the seat belt but that was the only mark on either of their bodies, despite the dramatic ripping apart of their vehicle.