Power bank explodes in backpack at Chiang Mai Airport – VIDEO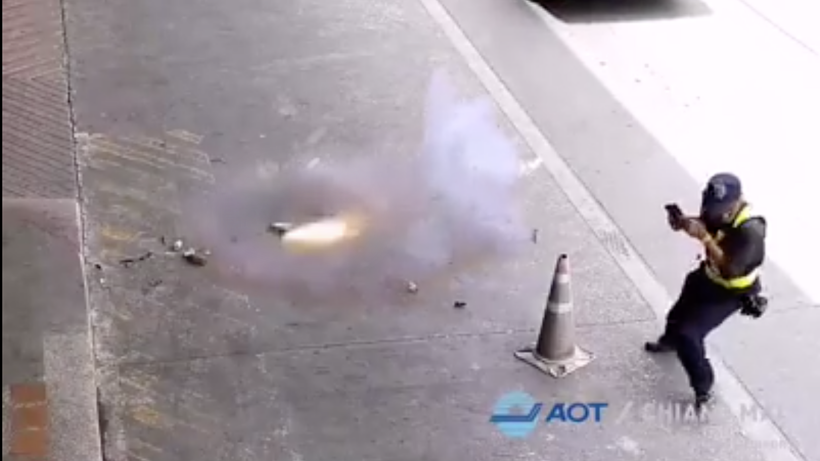 Thankfully the passenger wasn't on a plane at the time. The woman had just arrived at the Chiang Mai International Airport. The first explosion was in her backpack which she quickly shrugged off and it fell to the ground. (Watch the video, bottom left at the beginning)
Then, as security came to get a quick video of the incident on his mobile phone, a second explosion started. The power bank was spinning around like a fire cracker, causing panic among the crowd at the front of the airport.
The faulty power bank burnt a hole in her shirt.
The airport posted… "Think about it, if this happens onboard, how would it be? This is why the airport has to strictly check the luggage and power banks before they get onboard."
Usually, all airlines allow for power banks onboard but there are certain limitations, such as the capacity, which need to be within safety standards of the International Air Transport Association and can only be accepted in the hand luggage. A power bank with a capacity higher than 32000 mAh is not allowed onboard without any exception.
A power bank that has a capacity between 20000 – 32000 mAh is limited to maximum 2 pieces per person. A power bank lower than 20000 mAh is allowed onboard with no limitation.
ลองคิดเล่นๆ ดูนะคะว่า ถ้าเหตุการณ์นี้เกิดบนอากาศยาน จะเป็นอย่างไร นั่นจะเป็นคำตอบว่าทำไมสนามบินต้องตรวจเข้ม และกวดขันในเรื่องการนำแบตเตอรี่สำรอง หรือ Power bank ขึ้นไปบนอากาศยาน #ปลอดภัยคือมาตรฐาน บริการคือหัวใจ

Posted by Chiang Mai International Airport-CNX on Thursday, 25 July 2019
Keep in contact with The Thaiger by following our
Facebook page
.
Chiang Mai-Chiang Rai highway closed by flooding again – VIDEO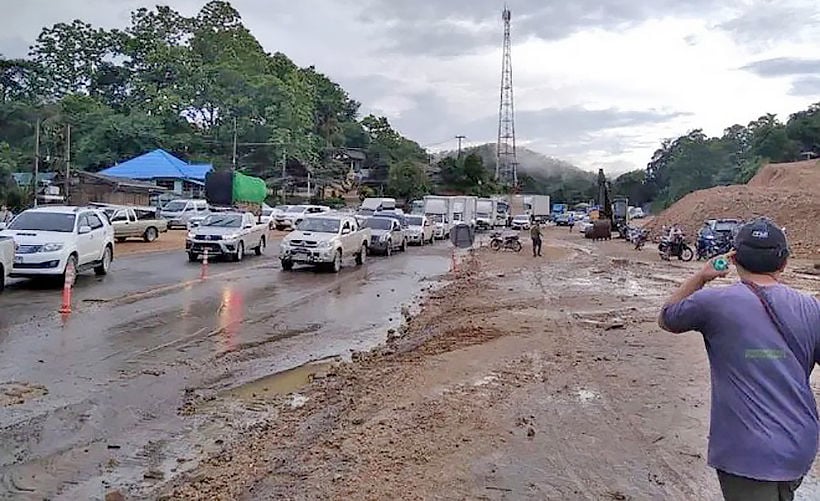 There seems no end in sight for the construction of the Chiang Mai-Chiang Rai highway as yet another night of severe rains caused massive flooding in the Doi Saket district. The bypass and the road were underwater, creating a traffic pandemonium. The police came to the scene and began suggesting alternative routes. As the waters subsided the road was opened again, but police urged motorists to drive carefully and stay alert to avoid accidents, as the road was covered with mud and "extremely slippery". Less than 2 weeks ago, torrential rains washed away sections of the road and a bridge under […]
50 dogs rescued from alleged Chiang Mai puppy farm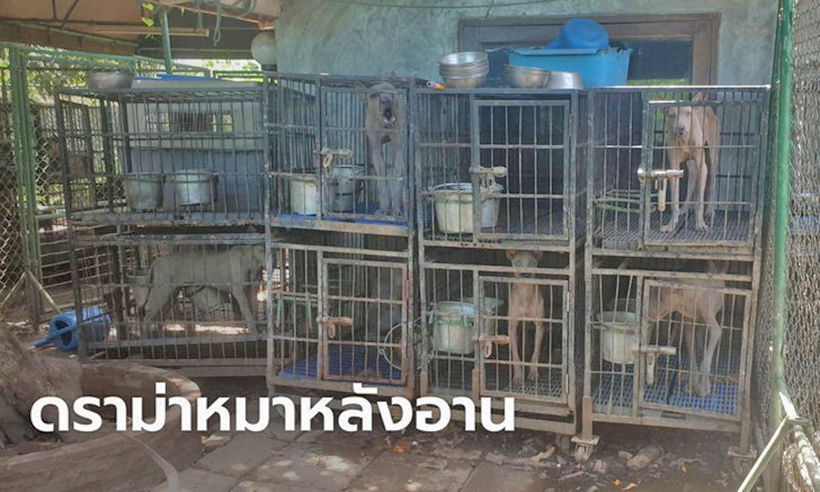 A raid on an alleged puppy farm owned by an American man in Chiang Mai has resulted in the rescue of some 50 Thai Ridgeback dogs. Non-profit organisation Watchdog Thailand says most of the dogs were found in terrible condition and many more had died from illness and starvation. The owner claimed the dogs were kept as pets and he was not breeding them for sale, but evidence indicated otherwise. Tiny cages were stacked on top of each other. The animals had no space to play or exercise. Their waste was everywhere, and some were still left where they had […]
Thailand growing more expensive for expats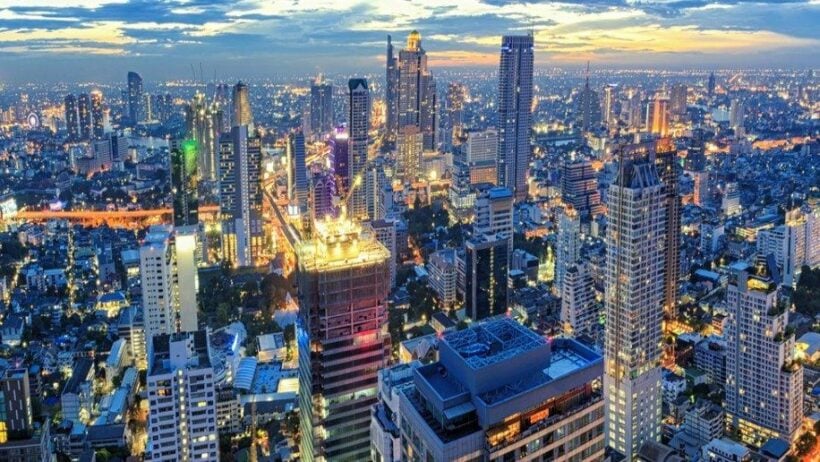 According to Employment Conditions Abroad, Bangkok and Chiang Mai are among the 30 most expensive cities for expats in Asia. The capital of Turkmenistan might not spring to mind when with considering the priciest cities, but according to ECA International it ranks first on both the global and Asian tables, a 5 point rise up the rankings due to an ongoing economic crisis, food shortages and the resulting hyperinflation. The survey is performed in March and September every year, based on a basket of items such as rents and utility fees. Car prices and school fees are not included. In […]