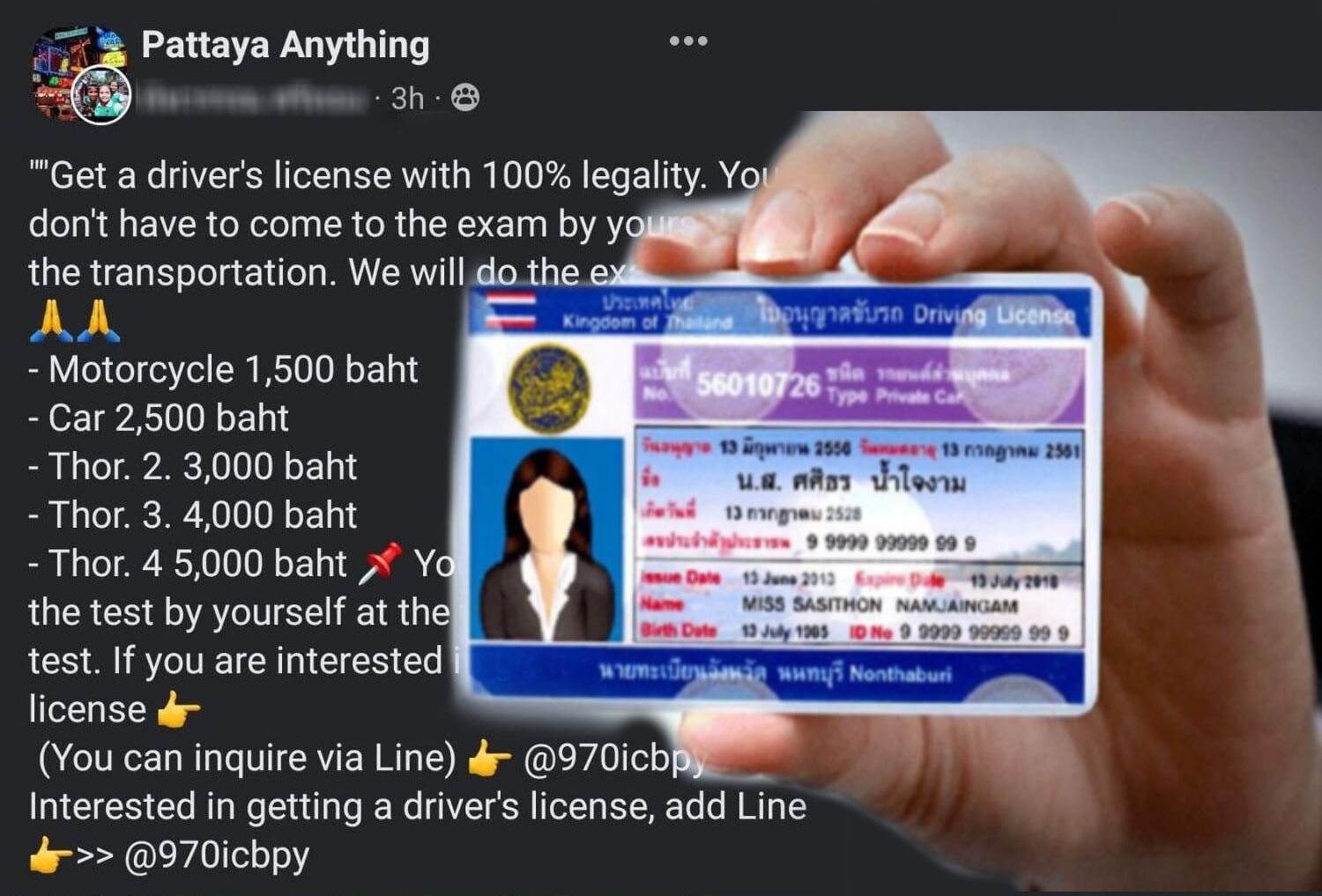 Despite what you may have read on the Internet, you absolutely cannot get a legal driver's license by messaging someone via the LINE app and having them take the test for you.
The Department of Land Transport Phuket Office issued a warning about a scam involving illegal and online driving licenses. The scam has been circulating on social media, including ex-pat groups in Phuket and Pattaya. The scam post claims that a 100% legal driving license service is being offered, with no need to go to the Land Transport Office, take an exam, or meet any qualifications. The post states that for a fee of 2,000 baht for a motorbike license and 3,000 baht for a car license, the scammers will do everything for you.
The Phuket Land Transport Office Chief stated that the post is not real and that the department is not involved in this scam. He has also reported the incident to the Phuket City Police and is working to find those responsible.
He warned that any license obtained through this process would be fake, and those who fall for the scam would lose money to the fraudsters. He has also stressed that the department's officers would never accept bribes to get a license without exams or other qualifications.
The Phuket City Police are currently investigating the incidents, Phuket Express reported. They plan on taking legal action against the scammers. This driving license scam continues to spread in Pattaya social media groups and the Department of Land Transport Phuket Office is urging members of the public to be vigilant and not to fall for this scam.
It is important to note that obtaining a driving license in Thailand is a legal process and requires passing a driving test and meeting certain qualifications. Anyone who is looking to obtain a driving license in Thailand should do so through the official channels and should be wary of any offers that seem too good to be true. It is also worth double-checking the authenticity of the website or social media account before giving away personal information or money.