Executives at Thai Airways asked to take pay cut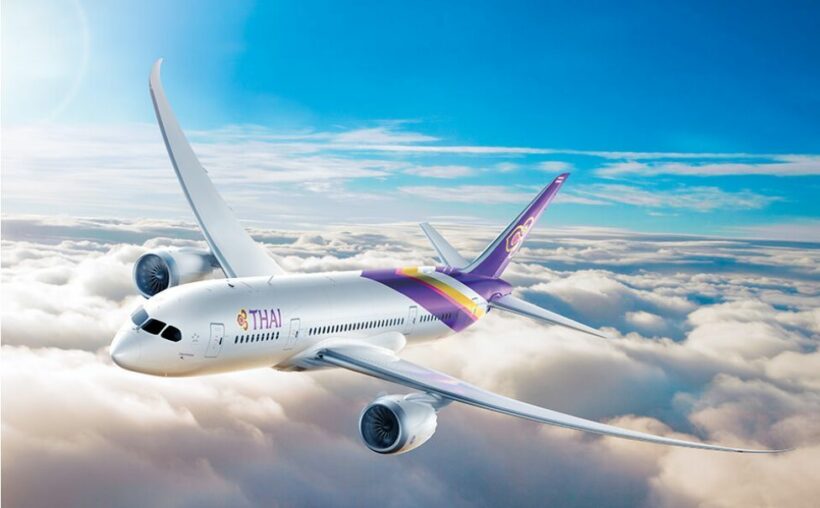 PHOTO: Thai Airways and Thai PBS World
"An unnamed source in the Transport Ministry says the airline's financial predicament is very serious and puts it at risk of bankruptcy."
The country's national flag carrier, Thai Airways, could be in deep financial trouble and may need to delay repaying its debt or seek new loans.
Thai PBS World reports tat the airline's president Sumet Damrongchaitham says he has asked senior executives at the airline to voluntarily reduce their meeting allowances and salary in order to help the airline survive this latest challenge.
Mr Sumet includes his own remuneration in the proposed cuts.
"This is just one of the measures to cut costs so that THAI will be able to compete in the aviation industry. The spirit of the board and executives will inspire others in our organisation to realise that it is high time that we join forces in all ways to survive this crisis. Whatever can be sacrificed must be sacrificed."
Mr Sumet also reassured staff that the cuts would be applied to management only and would not affect the quality of Thai Airways' services.
An unnamed source in the Transport Ministry says the airline's financial predicament is very serious and puts it at risk of bankruptcy. The source puts Thai Airways' total debt at around 245 billion baht.
Purchasing a new fleet of planes, worth an estimated 156 billion baht, would make it the world's most indebted airline, should permission for the purchase be granted.
SOURCE: Thai PBS World
Keep in contact with The Thaiger by following our
Facebook page
.
Central buys Family Mart Thailand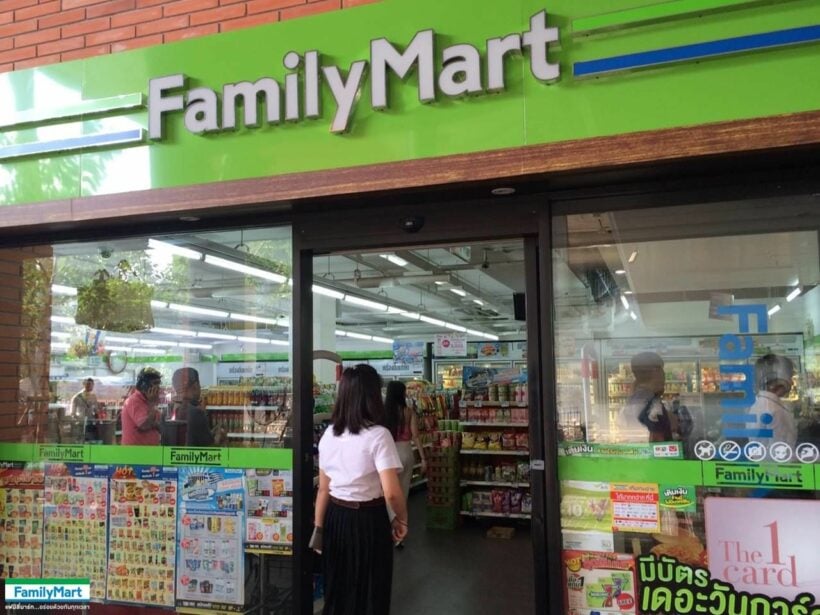 Shopping centre operator Central Retail Corporation has bought 100% of Family Mart, one of Thailand's major convenience store chains, as it "moves forward to develop a new business model to cater to modern consumers". CRC's chief executive officer says the acquisition will strengthen Central's hold on the food market and convenience store business in Thailand, which is burgeoning.
Since 2012, CRC has partnered with Japan Family Mart with its subsidiary SFM Holdings holding a 50.65% stake and Robinson Plc holding a 0.35% stake in Central Family Mart Ltd, the local operator of the Family Mart chain in Thailand. Yesterday's acquisition saw CRC snap up the remaining 49% from the Japanese partner making it the sole owner of FamilyMart's Thailand operations.
A spokesman says that over the past 8 years, CRC has been working to improve the franchise's business model and expand its product offering, as well as its domestic presence.
"Family Mart has become a destination with ready-to-eat meals, beverages, fresh coffee and open spaces for people to come mix and mingle 24 hours a day. Currently, FamilyMart has 1,000 stores nationwide, and we plan to continue expanding our stores, as we are committed to investing for our future growth."
"The acquisition of Family Mart is in line with CRC's strategy to strengthen its retail and service platform, reaffirm our leading position in retail business, as well as to increase our offering of full-scale services through customer-centric omni-channels."
Earlier this year, Family Mart introduced 24/7 coin washing machines to cater to consumers' busy lifestyles. Recently, it also launched "Food Drink Container Mart" machines, as well as vending machines to offer more convenience to consumers.
As consumers today demand faster services, Family Mart has also partnered with Grab Thailand to allow customers to have items delivered using the GrabMart application.
SOURCE: Bangkok Post
Keep in contact with The Thaiger by following our
Facebook page
.
High speed railway linking Thailand and China takes another step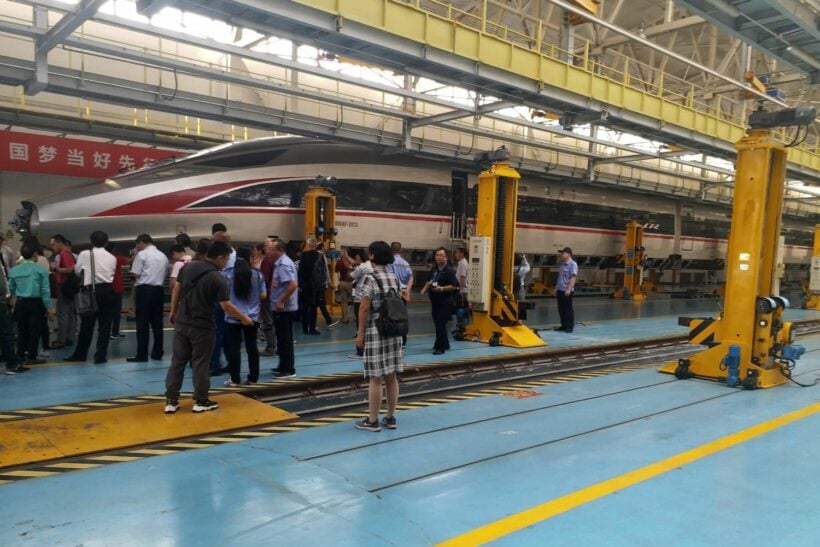 A high speed rail link between Thailand and China is closer to becoming a reality, according to Thai Transport Minister Saksayam Chidchob. The signing of "Contract 2.3″ for the Bangkok-Nakhon Ratchasima section is expected in October this year. China has become a major player in the railway industry and, as a result, many countries, including Thailand, are working with China to develop their own high speed rail networks.
Following the meeting of the 28th Thai-Chinese Joint Committee, Chidchob said the 2 sides agreed on the 50.6 billion baht draft contract including the content on signaling and operation systems. The 253 kilometre rail route from Bangkok to Nakhon Ratchasima in the northeast is part of a stage 2 project which will ultimately link Bangkok to NongKhai, bordering Laos.
The first phase covers a 125 billion baht link from Bangkok to Nakhon Ratchasima. The second, expected to cost 200 billion baht,will run 355 kilometres from Nakhon Ratchasima to Nong Khai. For the second project, Thailand is working with China's State Railway Group.
The projects form part of China's Belt and Road Initiative, launched by President Xi Jin-ping 6 years ago, according to the president of the All-China Journalists Association.
"This Belt & Road Initiative project will help China integrate with the rest of the world and link the Chinese dream with the global dream."
The Belt and Road Initiative was developed to bolster economic and social ties with 65 countries in Asia, Africa and Europe, covering an estimated population of 4.4 billion people.
"I think it is important. The project will help connect people in the two countries via Laos. It can help promote socio-economic development and prosperity in these two countries and also across the whole Asian region. China has made a lot of investments in Laos. Among them is the China-Laos Railway, running from Kunming to Vientiane."
Under Contract 2.3, 80% of the payment will be made in US dollars and the remaining 20% in baht.
The signing is scheduled for October or sooner before the 5 year project commences. PM Prayut Chan-o-cha will preside over the signing ceremony at Government House.
SOURCES: Bangkok Post | TNA
Keep in contact with The Thaiger by following our
Facebook page
.
Government to provide more financial aid to small and medium-sized businesses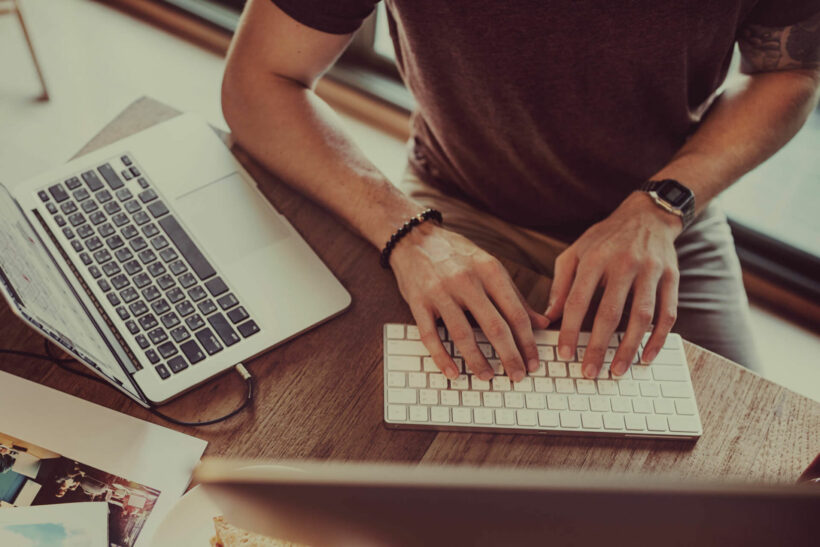 Thailand's Ministry of Finance has been tasked with coming up with plans for additional financial aid to small and medium-sized enterprises affected by the Covid-19 crisis. Government Spokesperson Narumon Pinyosinwat made the announcement yesterday.
"The Ministry of Finance will estimate the budget to be used as well as the loan limit and interest rate, and will present to the Cabinet again in the next meeting."
A source told Nation Thailand the ministry's survey revealed that SME operators, who couldn't get loans at the height of the crisis, were mostly those who had never applied for a loan before and so had no record of their repayment ability. They were refused loans to avoid risk. Furthermore, some SMEs were rejected loans because their status was listed under "non-performing loans," even though they still have the capacity to continue operating.
The source says the Ministry of Finance has assigned the Office of Small and Medium Enterprises Promotion to come up with measures tailored specifically to help SMEs in the above 2 groups, such as providing loans from the OSMEP's fund instead of relying on financial institutions. The measures are expected to be ready by the end of July.
SOURCE: Nation Thailand
Keep in contact with The Thaiger by following our
Facebook page
.