Travel's dynamic changes – A personal perspective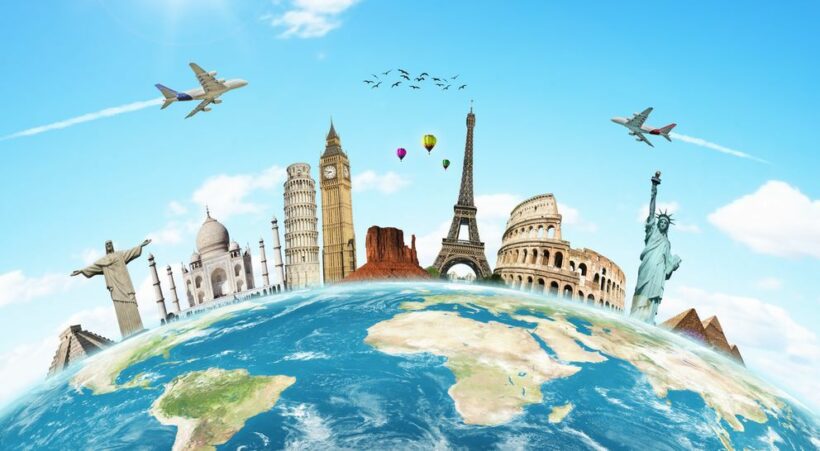 by Andrew J Wood – President SKÅL International Bangkok
With the dramatic announcement of the sale of retail travel giant Thomas Cook following the loss of £1.5 billion brings the blight of the travel agent community into the news once more. Last week Wall Street bank Citigroup advised investors to sell shares in the travel company.
Confidence that travel agents can survive in the age of DIY bookings online is paper thin.
The sheer convenience and ease of being able to book flights and holidays online, with loved ones participating in the process AND at a time and place convenient to yourself, is very attractive to most of us.
Gone are the days when you make a trip to the travel agent on the high street during office hours.
It was the only way to book a holiday in the bad old days. Booking travel online then was a complex, mystical and stressful experience with lots of jargon we didn't understand. On top of that booking a flight was only possible on airline-backed computer systems using special codes and trained staff. Most of us didn't know where to start.
Now it's out with the laptop, sitting in bed in your pajamas at home, or on the settee with a cup of tea and it's as easy as 1-2-3.
My family own a travel company. Business is nothing what it used to be. My friends work in DMCs – they certainly aren't what they used to be.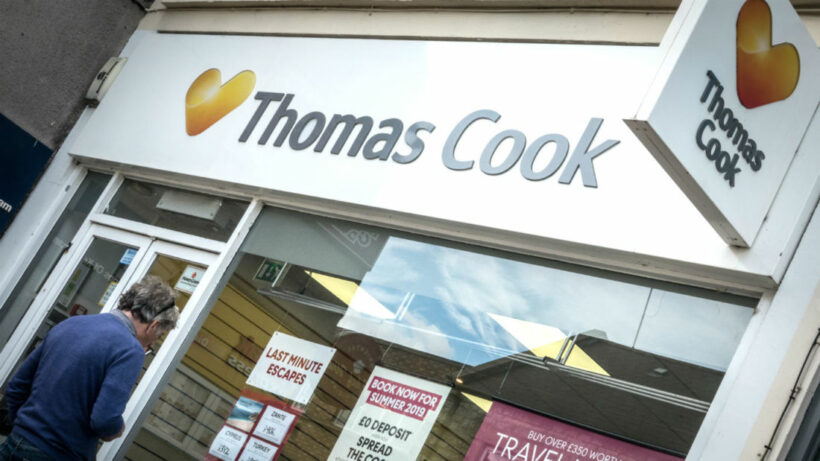 A high-profile BBC journalist speaking at a travel industry event, recently warned the travel industry that large, well-established brands no longer have the trust they once enjoyed. That is certainly true.
"We are living through a crisis of trust," the journalist warned.
Today instead of listening to 'experts' or 'institutions', we now now put more faith in the opinions of our colleagues, or friends on Facebook.
The BBC journalist also said, "We live in an age where feelings resonate more than facts. People now value empathy over expertise. We all need to work out what this means about how we should talk to customers."
So it's clear that selling travel has fundamentally changed, as was forecast more than 10 years ago. I fear during this time that this advice has largely been brushed under the carpet and as an industry, we have been largely unsuccessful in making these changes. The example of Thomas Cook demonstrates that even big travel hasn't worked it out neither. We all need to talk to our customers in a way that appeals to them. There's a danger for any industry that doesn't adapt quickly enough to new audiences — remember Kodak?
Thomas Cook looks like the latest failure.
In the last 18 months there have been more retail failures than since the start of the century. Many brands have lost the art of communicating with the marketplace. They don't know how to engage with customers.
My family are already talking about diversifying and moving into other areas of tourism and travel. I hope it's not too late.
SOURCE: Travel Daily News – Asia Pacific
Andrew J Wood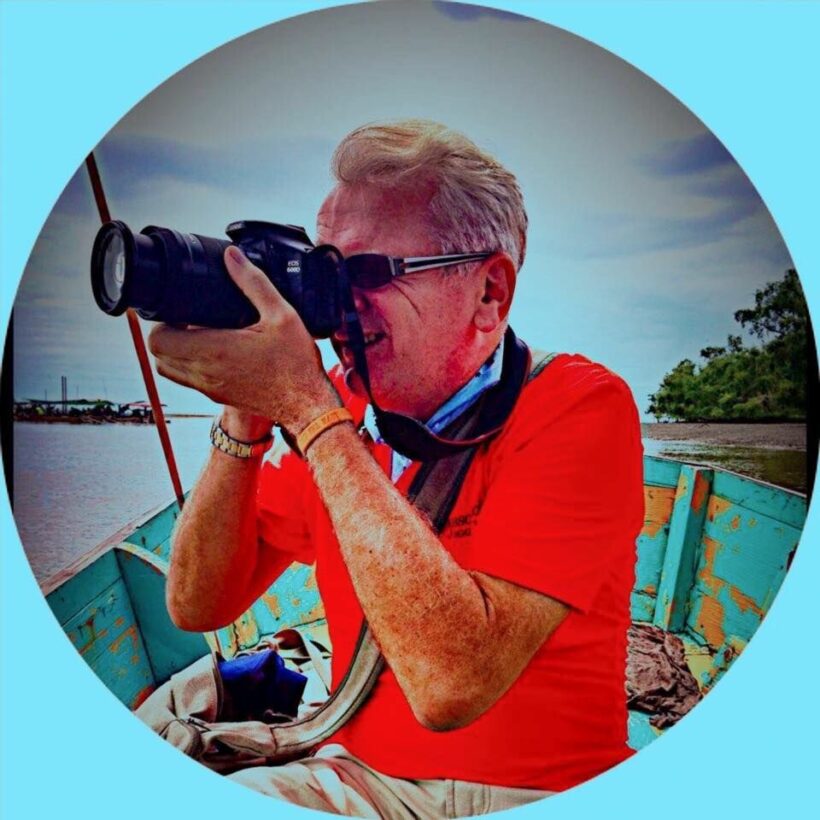 Find more SE Asian News courtesy of The Thaiger.

Broke? Find employment in Southeast Asia with JobCute Thailand and SmartJob Indonesia. Rich? Invest in real estate across Asia with FazWaz Property Group or get out on a yacht anywhere with Boatcrowd. Even book medical procedures worldwide with MyMediTravel, all powered by DB Ventures.

Looking to jettison some items before jetsetting away or chartering a yacht? Look no further than Thaiger Classifieds where you can find and post items, work, property and more for free. Be sure to check out YonderTours for things to do in Thailand and tours across the country.

Thai government announces hotel license amnesty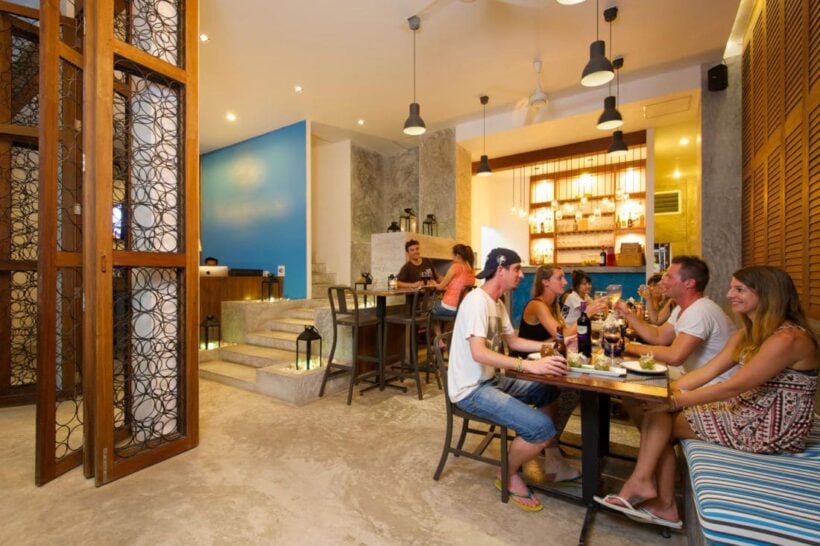 by Bill Barnett, c9hotelworks.com
In a significant move by Thailand's government, a hotel licensing amnesty program has been announced on a nationwide basis. Clearly pressure by hotel owners amidst an large-scale influx of non-licensed accommodation has spurred the action.
Leading international legal advisors Baker McKenzie Thailand have issued an information alert on the program which we are publishing in full, as follows:
"Thailand's National Council for Peace and Order (NCPO) issued Order No. 6/2562 on 12 June 2019, to temporarily suspend the enforcement of town planning and local building control regulations on certain buildings that are used for hotel business operations. The order also grants amnesty to hotel operators who have not been in compliance with these regulations and hotel laws in the past.
Temporary suspension
The suspension is effective from 12 June 2019 to 18 August 2021. It places a hold on the enforcement of town planning regulations and local building control regulations (e.g. those prescribed by municipalities and sub-district administrative organizations) on buildings that were built before 19 August 2016, and are being operated as hotels without meeting/function rooms.
Amnesty
Certain types of hotel operators can be released from criminal liability that would otherwise have resulted from non-compliance with the town planning, building control, and hotel laws. To avail this, building owners who have been operating their property as a hotel prior to 12 June 2019 need to notify the local authority of any of the following non-compliant practices: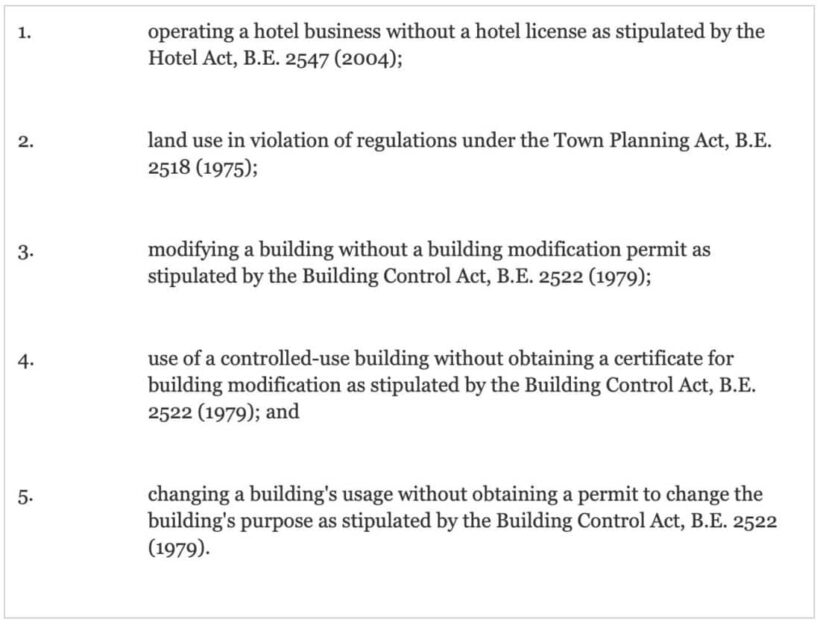 Once the local authority has been notified, owners will be given the opportunity to take the necessary measures to improve the current conditions of the buildings to meet the requirements set by the NCPO order. This includes measures such as improving the building's fire safety system.
The notification and the building improvement of fire safety systems must be completed within 90 days from the date of the NCPO order (i.e. by 9 September 2019). Hotel operators, who notify the local authority of their non-compliant practices and complete their building improvements of their fire safety system within such 90-day period, will be exempted from complying with the town planning regulations and from the criminal liabilities for their past non-compliance.
The Minister of Interior has yet to prescribe detailed criteria, procedures, and conditions on this matter. Hotel operators are urged to closely monitor relevant regulations as it paves way for hotel operators to ensure compliance with the town planning regulations, without being subject to penalties, and enjoy continued business operations. However, as the time for seeking this amnesty is limited to only 90 days, hotel operators should take necessary steps and actions to improve its fire safety measures as soon as possible."
The recent action by the government has been broadly welcomed in Thailand's hospitality sector and deemed so be a much needed initiative.
To read the official Baker McKenzie Alert click HERE. For hotel  developers and owners seeking advice in this manner, we strongly suggest obtaining professional legal advice.
SURVEY – Do the Tourism Authority of Thailand invent their statistics?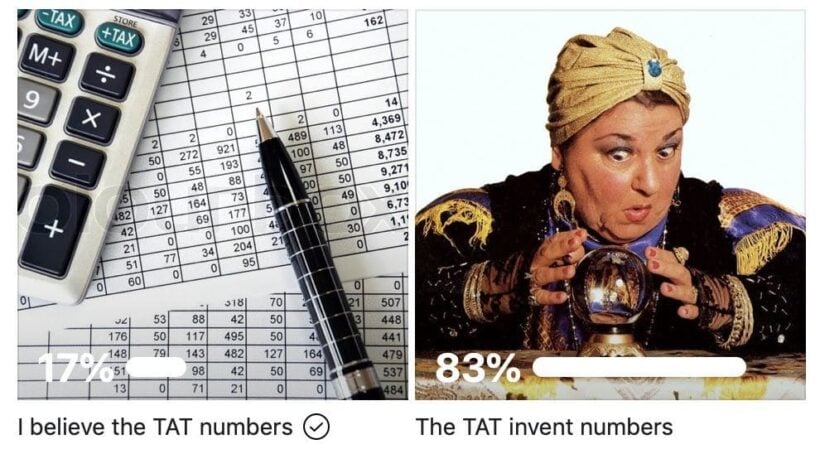 The internet has spoken, well The Thaiger's Facebook page anyway, and there is a strong distrust in the statistics about tourist arrivals issued by the Tourism Authority of Thailand.
83% of people that voted said they didn't believe the numbers quoted by the TAT. 17% believed the numbers were accurate.
The reasons for people's disbelief aren't fully understood as their objections come with plenty of vitriol and oozing subjective opinion. But the mood of the meeting is palatable and there is a large chunk of (mostly) foreigners who distrust the country's tourism ministry.
In the past six months the tourism ministry has posted figures showing declines in certain segments, mostly a huge drop in Chinese tourists – nearly 9% in both April and May with smaller drops earlier in the year. They've also posted figures showing a drop of European visitors although not to the same level as the Chinese traveller exodus.
So, will the 83% now insist the TAT are making up these recent numbers as well?
It should be mentioned that the TAT don't run around counting heads but get their figures from the Thai Ministry of Sports and Tourism which collate the statistics from the Immigration Department reports.
Here are some of the responses (edited)…
I don't think many people believe ANYTHING a government department announces. It's an insidious regime with NO transparency, riddled with nepotism, widely known for its subjective and targeted application of the law, deep seated corruption right to the very top and an alarming pact between the big 3. Without making a judgement, Thailand's record of democracy is shockingly poor, as is its record of human rights and ingrained xenophobia. Therefore, transparency, accountability, checks & balances, consultative processes and independently collated statistics are virtually non-existent. But it's a worthy conversation because it maintains the heat, even if it is only a minor irritant to those in power. – Chris B
They are sleeping in their holes. Only low budgeted quality tourist everywhere shopping 7/eleven lunch and dinner from Big C, that's it. – Mir A
We would be doing what we are accusing TAT of doing, 'Guessing' as we don't have any info to base our judgement on only a seat of the pants feeling. – Stephen H
It's becoming harder and harder to believe any official report in Thailand. (Police cant find prostitutes in Pattaya, ect.) Denial and fear of presenting lower numbers have caused problems in Thailand before. Don't know about tourism numbers but there is not much data for comparison. Jarkko R
Never believe anything TAT announces. – Pete B
Phuket's tourist evolution – Diversity is the best option Part 2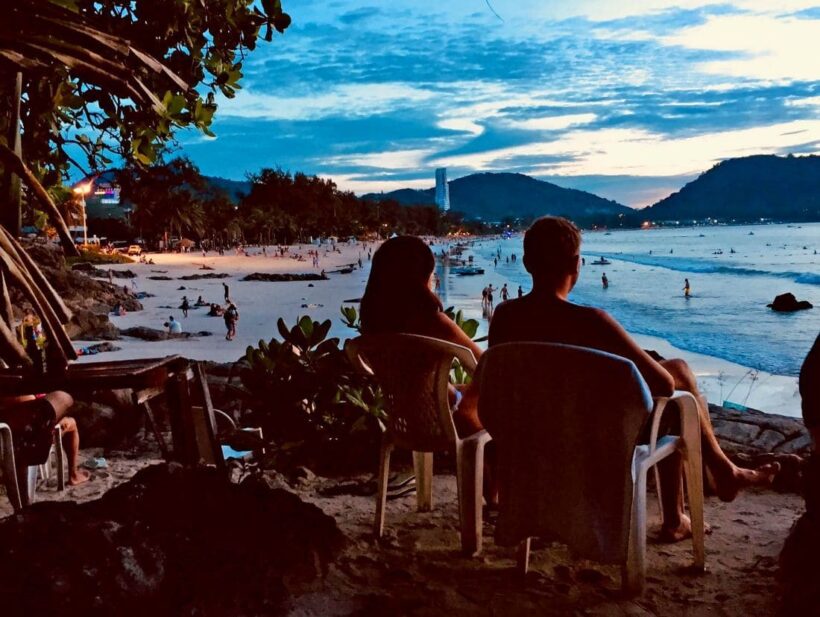 by Guest Writer
Our guest writer has been managing resorts around Phuket for two decades and has represented his brand at international expos along with promotions for Phuket over the years. His knowledge is first-hand and steeped in local experience. He has asked to remain anonymous.
Read Part 1 of the report HERE.
In Part 1 of the article we looked at the changes and evolution of Phuket's tourist mix, the rise of the Russian market, then the Chinese and now the drop of both. So what can we do to continue to lure the Chinese travellers?
We need to learn about the Chinese market and guest's expectations in order to be able to develop products, services and welcome them. You will see many hotels sending their sales teams regularly to China to the main line cities plus secondary cities to entice new business and to regain the confidence in our Phuket hotel products. In our case, when sales teams come back, they are expected to debrief the operation teams on Chinese guest expectations and the feedback from partners on how we can improve the service and products in place for our Chinese visitors. How many business do any research about their customers and what they actually want?
Here are some figures covering January to May in 2018 vs 2019 for the same period, about visitors to our resorts:
• Chinese guests, dropped 26.17%, year on year to date
• Russian guests, increased 22.99% year on year to date (this was a case of several tour operators consolidating their hotels to reduce inventory)
• South African guests, up 4.48% year on year to date.
• Australia and New Zealand combined, down 33.14% year on year to date (Phuket competes head to head with Bali and South American islands.  Price is the key to any packaging as guests tend to look at great value packages, and the money saved is then on hand to use once they arrive at the destination!).
The Thai Baht has had an effect on the 'value for money' traditionally associated with traveling to Thailand too. The Chinese Yuan end of June 2018 was holding at around 5.06 Baht per 1 Yuan, but today it is 4.46 Baht per 1 Yuan.
The Australian Dollar was nearing 24.75 Baht per 1 Dollar a year ago, but today is hovering at 21.30 Baht per 1 Dollar which has had a dramatic affect on the famous 'deals' which Australian travellers are so accustomed to and hotels rely on during the green season.
As the Indian market is now seen as a possible 'mainstream' market heading towards Thailand, hoteliers are being approached more and more to see if we are ready to welcome Indian guests. Traditionally heading to the more lively resorts, families are going to play an important part in future arrivals from the sub-continent too. 
Once again, expect to see a change in beach choice for families as the market opens up and recent improved air links with several major cities in India and Phuket shows that the future is promising for this market. Once again, a market we need to learn about and do our homework on guest expectations whilst holidaying here.
We have seen much 'price dumping' recently in the market place. By doing this, if a 5* property starts doing this, the situation 'dominoes down' the line to 4*, 3* and so on.  According to several partners both in China and Bangkok, this year has seen aggressive price dumping but as the overall demand is not there this is going to have a severe affect on future negotiations as it will be difficult to get prices up again in the future.
One way which many of us are coping with this is 'value adding' – by maintaining room rates but offering some inclusions or 'give aways' within the rate instead makes a product more attractive to customers. Rate averages after these inclusions (depending on how a hotel calculates them and allocates the charges) will reduce and this year we have already seen 2.67% lower average room rate 'year to date' compared to last year.
Packaging is also becoming a bigger norm with hotels offering set packages for several nights stay with some inclusions.  This we have tried in several markets and the response has been good. 7 night stays with a few additional meals, cocktails, prepacked laundry before going home, for example. Hoteliers' costing teams are working harder than ever before to make sure that such packages produce returns whilst offering  guests excellent value for money!
As one of the most established Vice Presidents of Sales and Marketing mentioned a few months ago, traditional 2 year ahead contracts with tour operators is becoming less and less important as the market changes so rapidly these days. We need to work day by day or month by month to react to market demands more than ever before to ensure that we remain competitive, nimble and flexible.
As we enter the second half of 2019, sales team meetings are looking more and more at new emerging markets; at balancing the books by nationality with new channels of distribution both online and traditional holiday companies in more countries to ensure that resorts don't rely on just a handful of nationalities as, after all, we really never know when some of our largest tourist-feeding nations decide to change their travelling habits.
As it becomes easier and cheaper to travel by air, and the number of countries, who are welcoming visitors and becoming openly competitive with Thailand, increases never forget that every visitor has a great choice of countries to visit.
We need to continually review our products and services to ensure that we are aimed at the correct markets, guest mix (families, couples, younger, older, etc) and today's trends in travel.
Therefore we ALL need to ensure that we are top of our game and welcome guests with true Thai smiles and make sure that we provide a safe environment with excellent service plus offering superb value for money.
Finally we should never forget to show the true traditions of Thailand that have attracted visitors to the Land of Smiles for centuries.