Tourism chief appeals for patience, but admits things will "never be the same"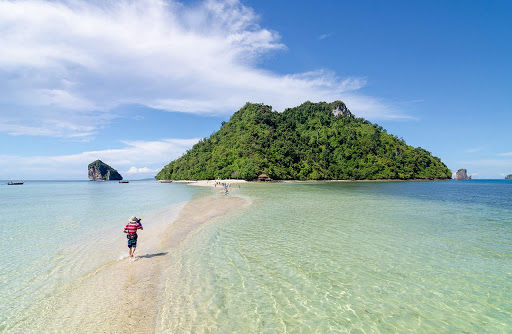 "The primary source markets would be Northeast Asia and the ASEAN countries, with a customer target of people in good health and high-purchasing power."
Patience is not only a virtue, but a necessity, according to the Tourism Authority of Thailand Governor Yuthasak Supasorn. The TAT chief is appealing to the Thai tourism industry to be "patient, united, and confident in weathering the current crisis", which he predicts, under a best-case scenario, will almost certainly be over by 2021 (although he didn't state 'when' in 2021).
Yuthasak was speaking to the Thai Hotels Association and said that, although this was the worst of the many crises that Thailand has experienced… "it will be overcome with the same spirit of solidarity and unity like in the past".
He noted that tourism was Thailand's "largest foreign exchange earner and job-creating industry" and would lead "into a new future that would see creative and innovative solutions being applied to building a more sustainable and resilient industry".
The Governor said he did not want to focus on how much pain the industry had suffered, but rather on how to prepare positively for the time when a vaccine would be found and restrictions on international travel lifted (the "pain" has been significant with an estimated 2.5 million tourism and hospitality-related workers losing their jobs).
He speculated that, under a best-case scenario, if there are no more disruptions, TAT projects 20.8 million international visitors next year, about half the record arrivals of 39.8 million arrivals in 2019.
The TAT, working with Thailand's public health department and CSSA, have come up with numerous pilot 'plans' to relaunch tourism, giving the industry's player hope, only to have the plans scuttled in later announcements. The end result is that nearly six months after Thailand's borders were closed to international tourists, the borders remain largely sealed except for returning Thais and a handful of international visitors and expats that fall into specific categories.
"The primary source markets would be Northeast Asia and the ASEAN countries, with a customer target of people in good health and high-purchasing power."
The crisis had created an opportunity to deal with old problems; such as, illegal hotels, tour operators and guides, waste problem and tourist exploitation. "I would like to see these problems disappear along with COVID-19. Let's rebuild the industry. How can we learn to play a new game? How do we create this new future together?"
Citing one positive outcome, he noted that national parks had now set strict limitations on the number of visitors in line with carrying capacity principles. He expressed hope this would remain in place after the Covid-19 crisis recedes.
"Another positive outcome is the new focus on improving the quality of hygiene and sanitation."
"The TAT was working overtime to help hotel businesses tap the potential of domestic tourism and maintain an occupancy of at least 30%, not so much to enhance business profitability, but rather to help maintain employment levels."
Yuthasak said he had formulated a "3D" strategy for the transition to a new era.
• Domestic tourism, which would now get more priority than previously.
"It is clear that we have to stimulate and open up more opportunities to help each other, especially to tap the potential of the 12 million Thais who travelled abroad in 2019."
• Digitalisation of business processes would open up many new opportunities to find new customers, improve retention, cut costs, create value and grow revenue. TAT is very active on this front, and had many more projects in store for next year.
• Dynamics: the industry as a whole has to create new dynamics and seek a better balance between creating efficiency and managing risk. "We don't know what kind of crisis will happen next, but we have to be better prepared to deal with it. If there is ever a situation where we have to work from home, we will need a proper instruction manual on how to do it."
The TAT chief says that "nothing will be the same again", but that TAT is ready to help the industry adapt to new challenges and to support, encourage, motivate, and lead it towards a more promising future.
"We are ready to be the wind beneath your wings. I believe we have to come back stronger. Never give up. You are not alone. TAT will help you all overcome the Covid- 19 crisis together."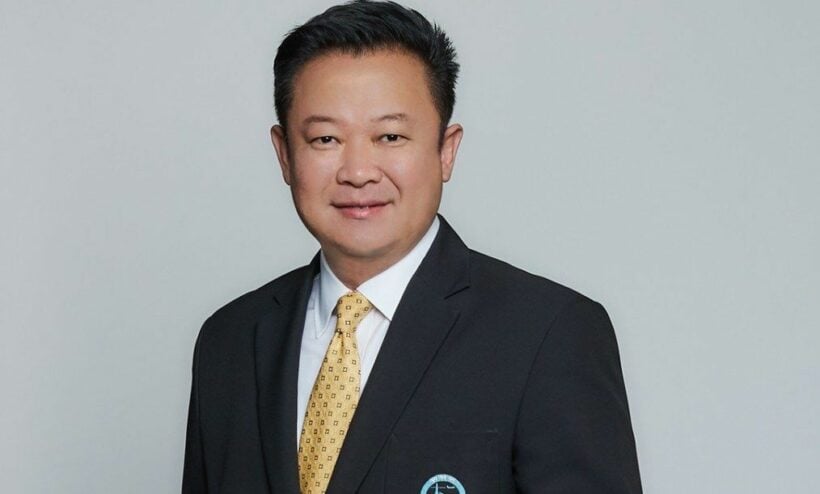 PHOTO: Tourism Authority of Thailand Governor Yuthasak Supasorn
SOURCE: TAT
📱 Download our app on Android or iOS for instant updates on your mobile
📧 Subscribe to our daily email newsletter
👍 Like/Follow us on Facebook
🔔 Subscribe to or Join our YouTube channel for daily video updates
THAILAND NEWS TODAY | Slight drop in new cases, Pattaya Pit Bull aftermath, Australia and NZ travel bubble | April 19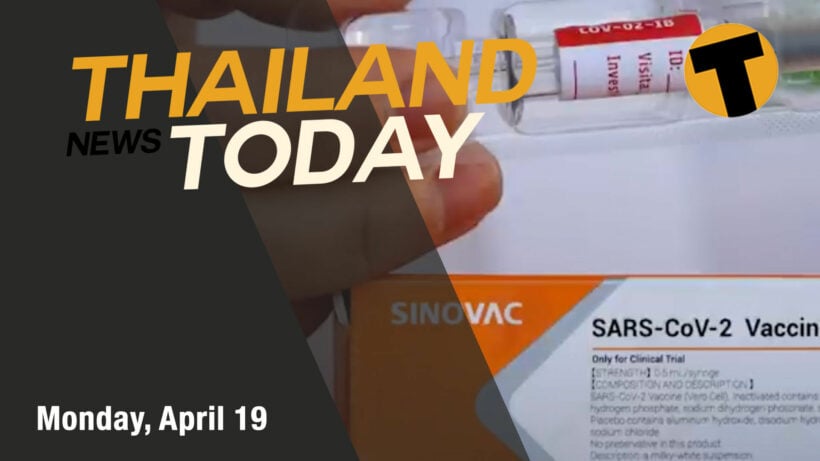 Thailand's CCSA reported a total of 1,390 new Covid infections today, tallied from Thailand's provinces in the past 24 hours. The good news is that the tally is a welcome drop in new case reports. The bad news is that it's still a record levels of new infections, compared to the last surges in December last year and earlier in April 2020. Yesterday there were 1,767 new infections reported by the CCSA.
3 more people have died of Covid-related illnesses, 14,851 people remain under state supervision.
After Bangkok with 293 new infections, Chiang Mai reported 197 cases, Chon Buri 98, Samut Prakan (south east of Bangkok) 82, Nonthaburi (directly north west of Bangkok) 39, Nakhon Pathom 38, and Samut Sakhon 32 and Songkhla 32.
Only 6 of today's new infections were reported.
Meanwhile, the next school term, scheduled to kick off again next month, could be deferred until June due if the current situation persists. Thai Education Minister says the proposed postponement will be discussed with the Office of the Basic Education Commission today.
And, the Ministry of Interior has just updated their 'List of Provinces with Entry Restrictions' bringing the new total to 47 provinces that have restrictions to get in. The message from the government is that if you're in a red zone province you should try and stay there and not leave your province.
Local provinces continue to upgrade their arrival restrictions. It's impossible for us to keep track of the 77 provinces and whatever we say now will be wrong before we even post the video. So please keep an eye on your local province's official notices about travel.
Thailand's Ministry of Natural Resources and Environment is working with other environmental departments to determine how best to save a popular tourist attraction in Phang Nga bay. Khao Ta Pu, locally known as James Bond island for tourists, in at risk of collapse, due to seawater erosion. The ministry is working with counterparts in the Department of Mineral Resources and the Department of National Parks, Wildlife and Plant Conservation, in efforts to save the popular day trip attraction.
Whilst travel bubbles remain a bureaucratic nightmare for most SE Asian countries, Australia and New Zealand have opened their first green lanes since April last year, nearly 400 days. For the two countries it allows family and friends to re-unite. For New Zealand it opens the gates for its largest chunk of tourists. In 2019 some 1.5 million tourists visited New Zealand from Australia.
Thailand's Public Health Ministry insists the Covid-19 vaccine developed by Chinese firm Sinovac, is effective in protecting recipients against the virus. Dr. Supakit Sirilak from the Department of Medical Science was responding to a claim on social media from a man who says he took a rapid test after receiving the CoronaVac vaccine and it showed he'd developed no immunity whatsoever.
Things have gone from bad to worse to worse in the story about the man attacked by his pit bull in Chon Buri last week. After being rescued from the attack, the man died the next day from neck bites and loss of blood. Now his widow is lashing out at the wave of online attacks levied against the family and their treatment of the dog, threatening legal action using Thailand's strict computer crime and defamation laws.
📱 Download our app on Android or iOS for instant updates on your mobile
📧 Subscribe to our daily email newsletter
👍 Like/Follow us on Facebook
🔔 Subscribe to or Join our YouTube channel for daily video updates
Current list of restrictions for provinces around Thailand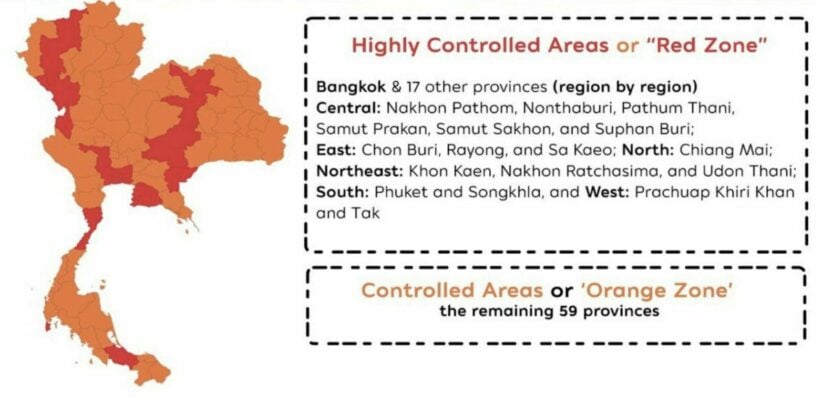 The situation continues to be quite fluid. But if you need to travel at this time, here are the latest restrictions in the red and orange zone provinces. If you planning on travelling, you need to get acquainted with the latest restrictions in your destination province, and you should check if you need additional travel documents.
The could change at any time, so if you are going to be doing any travelling (the government are advising against it), you should get your paperwork ready in advance.
Provincial governors are also being given latitude by the central government to upscale any of the restrictions to meet local situations.
The infographic was compiled by the NBT.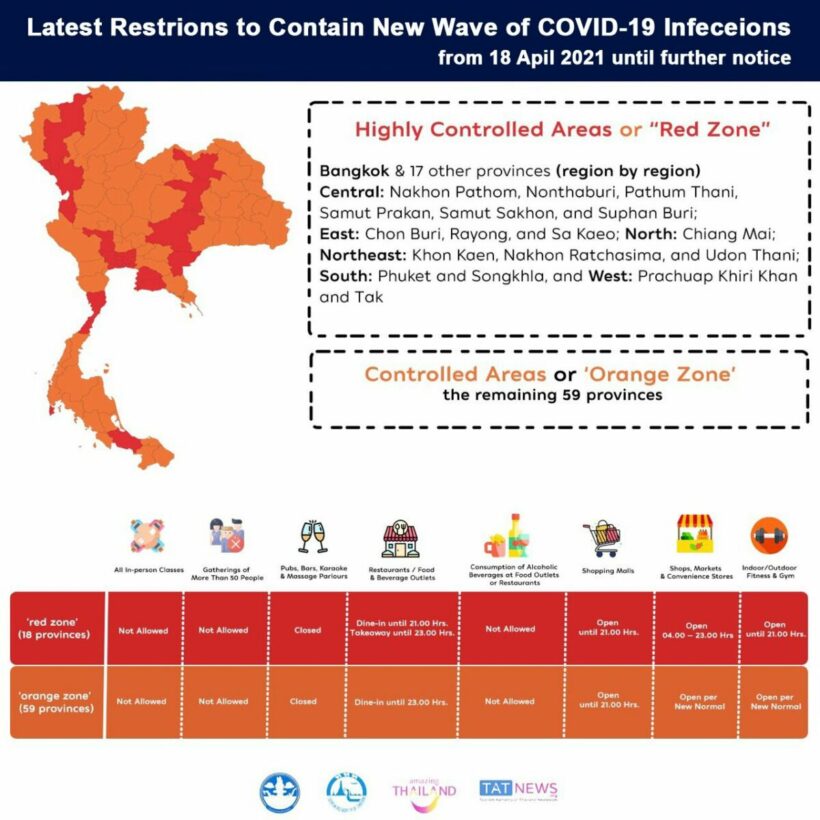 📱 Download our app on Android or iOS for instant updates on your mobile
📧 Subscribe to our daily email newsletter
👍 Like/Follow us on Facebook
🔔 Subscribe to or Join our YouTube channel for daily video updates
Thailand's 3rd wave wreaks havoc on the Tourism Restart Plan – where are we now?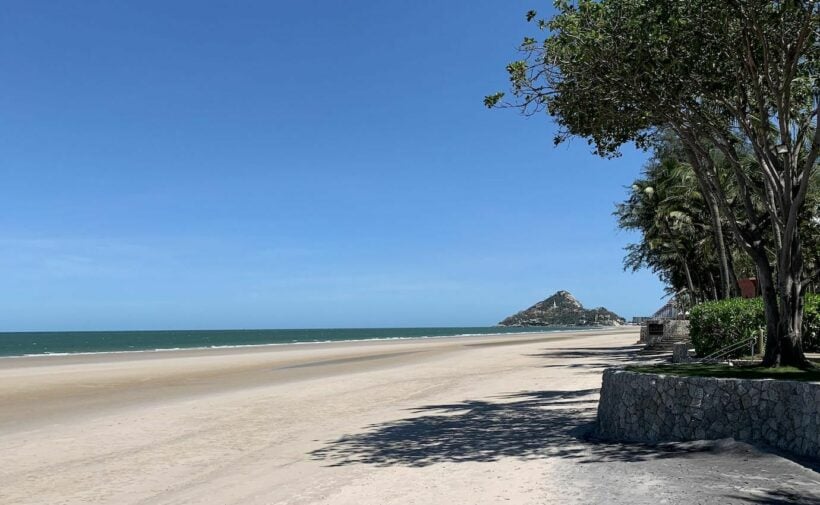 OPINION by Andrew J Wood
Thailand Ministers ponder the next steps to re-start it's massive tourism industry, initially set for July 1, 2021 in Phuket. The plan may need to be overhauled as Phuket struggles to immunise the whole island in the wake of the third wave of hotspots. Phuket, prior to the third wave had already secured more than 100,000 doses and planned to receive an additional 930,000 doses by June.
This would be enough for 70% of the population – the target needed to achieve herd immunity. The spike in Covid-19 cases has interrupted this plan, as vaccines must also be allocated to other provinces urgently to help fight the latest outbreaks.
Not deterred, the Tourism and Sports Minister Pipat Ratchakitprakarn said he plans to meet next week with all relevant agencies to discuss the reopening plan, previously set for July this year. Eighteen provinces have now been declared red zones, with a partial lockdown and stay at home order. The alert warning was also raised across the rest of the country to orange, in all the remaining 59 provinces many of which had previously been green and considered safe.
Deciding to ignore expert warnings, the government allowed the Songkran holidays to go ahead, even adding an extra day. However no mass gatherings or water splashing were allowed.
(Songkran is the Thai New Year celebration which typically lasts 3-4 days, leading to a mass exodus of cities like Bangkok).
Last year, due to Covid-19, the holiday was cancelled. As a result of the holiday this year, a few outbreaks in Bangkok allowed the virus to spread widely. The Bangkok outbreaks centred on entertainment places; restaurant-pubs and nightclubs around the Thonglor area, plus a high-society wedding at a new riverside hotel, whose guest list included a number of government Ministers and prominent business leaders.
The Covid virus from these few hotspots were quickly spread throughout the whole country, as people returned to their homes for the holidays. Unfortunately this was a perfect storm for spreading the virus. Up until this point, since the beginning of the pandemic, Thailand had only recorded 28,889 cases and 94 deaths as at April 1, 2021. Eighteen days later this has risen to 43,742 cases and 104 deaths. An increase in cases of 51%.
During my recent visit to Hua Hin, empty beaches were very much in evidence already with the third wave leading to mass cancellations. Some resorts, previously 70-80% occupied, saw domestic arrivals decimated. Already hurting from a lack of international visitors, this latest outbreak was a most unwelcome guest.
The question of re-opening Thailand to Tourism, starting with Phuket, has obviously taken a knock backwards.
"The key determinant is insufficient vaccines, we are concerned about the re-opening timeline. We still need to discuss the vaccine administration plan. If the herd immunity goal cannot be achieved, we may have to consider opening only certain areas in Phuket".
However, to continue with the same plan, even with restricted zones, will not be easy as long as the country still has increasing new daily infections, said Minister Pipat.
"Most importantly, we still have to hear from other countries that we already started travel bubble negotiations with about their confidence regarding the same timeline."
Like Hua Hin, hotels in the North reported cancellations of more than 70% with Chiang Mai a cause for concern and currently experiencing increased coronavirus cases. Prior to the pandemic, the province was a popular destination to celebrate Thai New Year.
Regrettably Minister Pipat is in self-quarantine after being in close contact with Transport Minister Saksayam Chidchob, who was diagnosed with Covid-19. The Minster fortunately has already received his first vaccination jab last month (AstraZeneca) and will remain in isolation until next week when all tests are complete (3 swab tests).
ANDREW J WOOD
Andrew J Wood was born in Yorkshire England, he is a professional hotelier, Skalleague and travel writer. Andrew has 48 years of hospitality and travel experience. He is a hotel graduate of Napier University, Edinburgh. Andrew is a past Director of Skål International (SI), National President SI Thailand and is currently President of SI Bangkok and a VP of both SI Thailand and SI Asia. He is a regular guest lecturer at various Universities in Thailand including Assumption University's Hospitality School and the Japan Hotel School in Tokyo.
The content of this article reflects the writer and does not necessarily reflect the editorial stance of The Thaiger.
📱 Download our app on Android or iOS for instant updates on your mobile
📧 Subscribe to our daily email newsletter
👍 Like/Follow us on Facebook
🔔 Subscribe to or Join our YouTube channel for daily video updates