Thailand's tourism industry ponders drop of Chinese tourists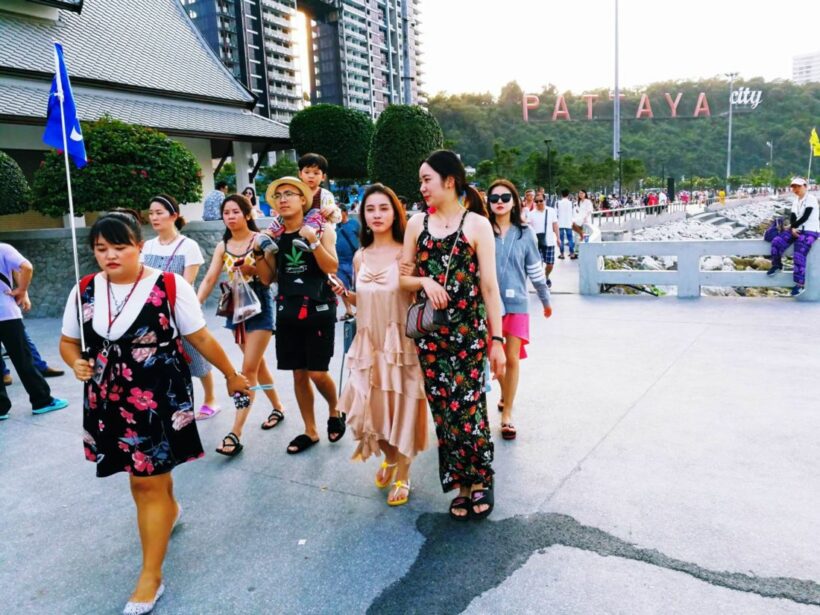 Thailand's tourism authorities are getting jittery as the Kingdom continues to bleed Chinese tourists in the wake of a surging baht. They fear Thailand is losing its reputation as one of the most affordable destinations in south east Asia for Chinese tourists. Thailand's most popular resorts, Pattaya and Phuket, have been particularly suffering from the discernible drop in Chinese visitors.
Chinese tourists have accounted for up to 30% all foreign visitors to Thailand in the past three years but their numbers have dropped 5% for the first six months of 2019, from 5.9 million down to 5.6 million, after last year's tour boat incident which killed 47 Chinese tourists, the opening up of flight routes to new destinations and the rise of the baht against the Chinese yuan.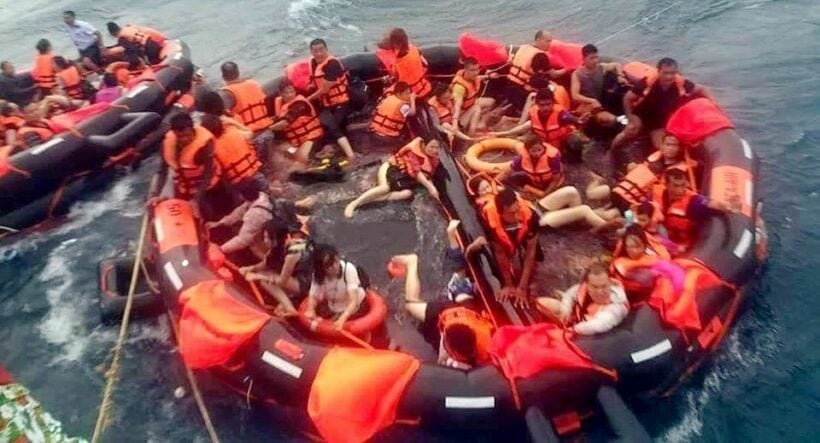 The images of Chinese tourists scrambling for life rafts in the wake of the 'Phoenix' tour boat sinking spread like wildfire around Chinese social media, an enduring reminder of Thai safety standards.
Pipat Ratchakitprakarn, the inexperienced minister of tourism and sports, continues to lay the blame on the currency challenges as a deterrent for tourists looking to book a holiday.
Narit Stapoldecha, an analyst at TMB Analytics says the Bank of Thailand's moves to kerb currency speculator's enthusiasm for the baht has had limited impact.
"The baht has appreciated 12% against the yuan in a year. The currency's recent appreciation puts Thailand at a disadvantage when it comes to attracting tourists, especially those who are sensitive about prices such as family or budget travellers."
The effects of a surging baht have also been felt by tourists from other countries, such as Russia, Australia and those in Europe. In Pattaya, the infamous tourist town 2 hours east of Bangkok, businesses catering to tourists have already begun to feel the pinch.
Ping, a souvenir vendor in Pattaya, says tourists ponder more on value when they spend on accommodation, transport and food. Bars and restaurants in Pattaya have reported losses in profit.
"Tourists no longer spend on tips at a restaurant. They'd rather buy food and drinks from a convenience store and eat on the beach instead."
Ping says tourists are bored with Pattaya and looking for new destinations in the region to visit, especially places where they could feel more comfortable to spend a longer period while enjoying similar holiday experiences".
The Entertainment and Tourism Association of Pattaya City reported a year-on-year decrease in the number of visitors of about 20-30% earlier this month, according to the Bangkok Post.
In Krabi, the southern resort town on the Andaman Sea coast, tourist numbers have fallen at around the same rate as Pattaya, according to Wat Reongsamut, head of the Krabi Tourism Association.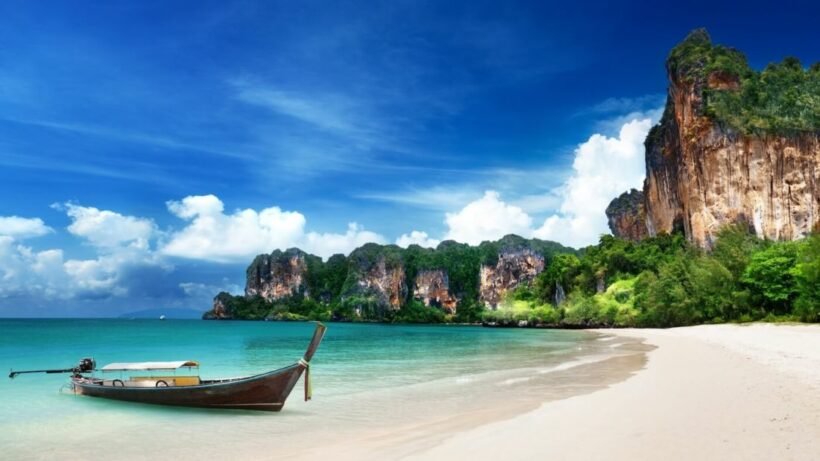 "While a drop-off in visitor numbers is to be expected during the monsoon season, which usually lasts until October, Wat said his association and tour operators from the nearby island of Phuket were looking to launch new packages that deliver high-standard services that include safety, cleanliness and professionalism at reasonable prices as a means to cope," according to the South China Morning Post.
He says that Thai tourism authorities will focus more on high-spending visitors next year as they look to hit revenue targets.
"The baht's strength has not affected the region's five and six star hotels or tourism operators, because customers in that sector can still afford it."
Kasikorn Research Centre, meanwhile, urged Thailand's tourism sector to keep adapting if it wants to take advantage of China's growing middle class. The centre predicted a 2-4 per cent rise in visitor numbers to the country this year.
SOURCE: South China Morning Post
Keep in contact with The Thaiger by following our Facebook page.
Never miss out on future posts by following The Thaiger.
Pattaya City mayor planning local rollout of Covid-19 vaccine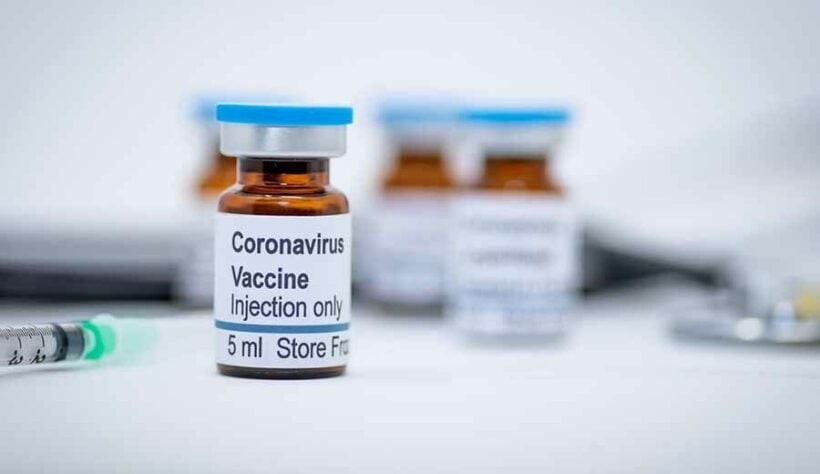 The mayor of Pattaya city says officials hope to be able to buy 240,000 doses of the Covid-19 vaccine for administration to local residents. Sonthaya Khunpluem is reviewing finances and plans to set aside approximately 80 million baht for vaccine procurement, subject to government approval.
"Currently, house registration of Pattaya City has reached a total population of 120,000 people, then we would need about 240,000 shots of the vaccine. If the price of the supplied vaccine was approximately 300 baht, Pattaya would need a budget of at least 72 million baht in order to cover all the residents in the city."
The move comes following confirmation from the government that local authorities could purchase their own vaccines in order to speed up the process. A number of other local authorities have also said they intend to do the same. The government has stipulated that only vaccines approved by the Food and Drug Administration can be purchased.
Sonthaya hopes that by vaccinating Pattaya residents, tourism in the area could get a boost and the economic recovery could begin. The Pattaya News reports that officials from the Pattaya City Finance Office and other relevant agencies have met to review projects planned for the year ahead, to determine Pattaya's spending power for buying vaccines.
It's understood the vaccine would be offered to local residents for free, but what is not known is if that includes foreign residents. Officials have also not confirmed when the rollout is expected to begin, or which vaccine would be used.
SOURCE: The Pattaya News
Keep in contact with The Thaiger by following our Facebook page.
Never miss out on future posts by following The Thaiger.
Pattaya hotels want official closure order to get unemployment benefits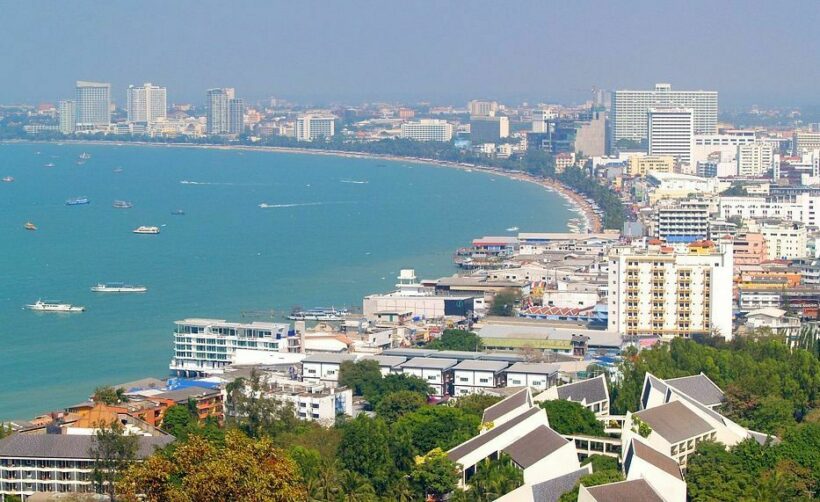 Pattaya hotels and tourism businesses want to close… just temporarily until the Covid-19 situation improves, but they say an official closure order needs to be issued by the Chon Buri governor so employees can claim unemployment benefits.
The hospitality and tourism industry in the 5 highest risk red zones (the coastal provinces Chonburi, Rayong, Chantaburi, Rayong, Samut Sakhon, and Trat) has been battered by strict restrictions.
Only essential travel is allowed in and out of the 5 provinces, taking a toll on hotels in the area with occupancy rates nearly at zero.
The governor in neighbouring Chantaburi recently ordered hotels in the province to temporarily close. Many representatives of Pattaya hotels suggest the Chon Buri governor issue a similar order which would allow employees to be eligible for unemployment benefits to help them during the Covid-19 crisis.
Pattaya City Mayor Sonthaya Khunpluem says he referred the proposal to the Provincial Communicable Disease Committee, which the Chon Buri governor chairs.
He adds that the proposal must be considered carefully because there are about 80,000 employees in the sector and the closure of all hotels will have widespread consequences.
SOURCE: Thai PBS World
Keep in contact with The Thaiger by following our Facebook page.
Never miss out on future posts by following The Thaiger.
Chon Buri announces a list of 2 Covid-19 hotspots, visitors are urged to get a virus screening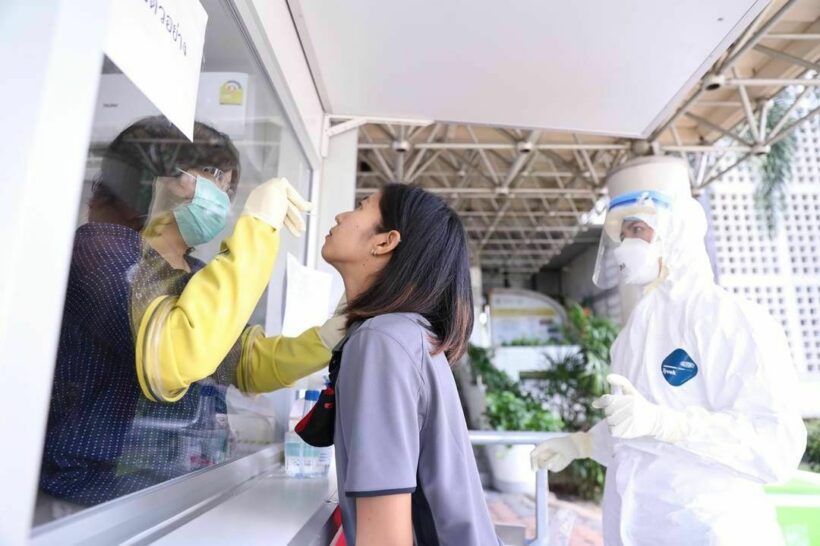 Chon Buri Provincial Health Office is urging people who visited 27 Covid-19 hot spots in the province between December 20 and 31 to get a test at their local districts. Those who have outstanding Covid-19 symptoms after visiting the listed venues are also asked to report to the district public health offices they live in.
Here's the list…
James Boy Pub and Karaoke, Sri Racha district
Satang Pub, Sri Racha
Sense of the Sea bar, Bang Lamung
Spicy restaurant, Sri Racha
Flower Snack Japan shop, Sri Racha
Brewery 90 Sriracha, Sri Racha
Orange Bar Amata Nakorn, Muang Chonburi
Cool Club restaurant, Sri Racha
Halem Snack Japanese shop, Sri Racha
Bar Snack shop, Sri Racha
Midori Snack, Sri Racha
Pa Dang Beer Brewery, Sattahip
Mountain Bar and Bistro restaurant, Sattahip
Nuu Mai Deu restaurant, Sri Racha
Kiss Snack bar, Sri Racha
Hops Bar Pattaya, Bang Lamung
OPPAI Snack shop, Sri Racha
SANKYU39 Bar & Bistro, Sri Racha
48 Bar, Sri Racha
Friend Zone club, Bang Saen
BUZZED BAR, Sri Racha
MEETING CLUB, Sriracha
Differ Club Pattaya, Bang Lamung
Lan Lom restaurant, Sri Racha
Snooker club near Brewery 90, Sri Racha
Plearn Bar 168 restaurant, Sattahip
UPDATE:The Thaiger received a message from one of the originally listed cafes in this story clarifying that their establishment was NOT infected with Covid-19. "I am the owner of De Florist Cafe, it is not reported to be infected with COVID 19, that is another cafe'".
The Thaiger apologises if an error has been made in the reporting of this list.
Contact of public health offices in Chonburi's districts.
Muang Chon Buri District Public Health Office at (038) 282148
Sriracha District Public Health Office at (038) 322503
Sattahip District Public Health Office at (038) 245330
Bang Lamung District Public Health Office at (038) 221925.
Currently, Chon Buri records 10 new cases, bringing total to 630 cases in the second wave of the outbreak.
SOURCE: Nation Thailand
Keep in contact with The Thaiger by following our Facebook page.
Never miss out on future posts by following The Thaiger.