Thailand's tourism industry ponders drop of Chinese tourists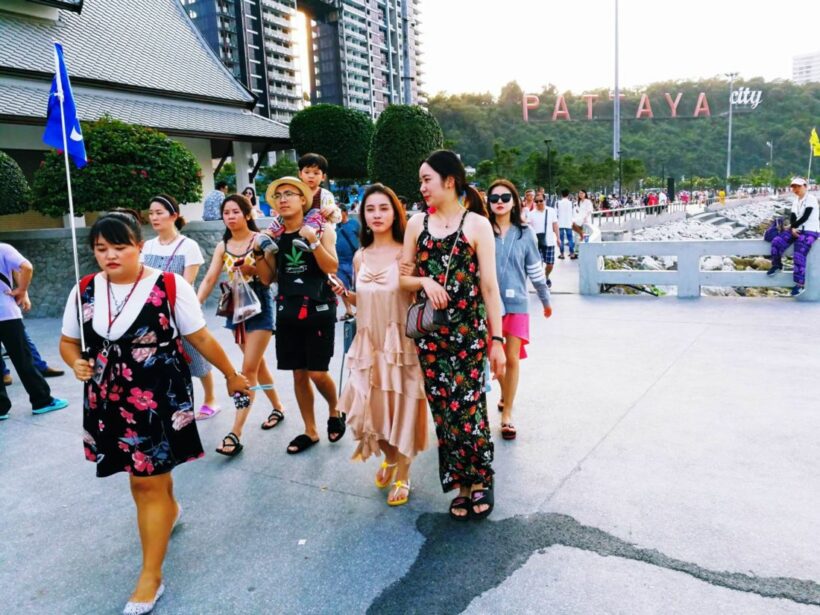 Thailand's tourism authorities are getting jittery as the Kingdom continues to bleed Chinese tourists in the wake of a surging baht. They fear Thailand is losing its reputation as one of the most affordable destinations in south east Asia for Chinese tourists. Thailand's most popular resorts, Pattaya and Phuket, have been particularly suffering from the discernible drop in Chinese visitors.
Chinese tourists have accounted for up to 30% all foreign visitors to Thailand in the past three years but their numbers have dropped 5% for the first six months of 2019, from 5.9 million down to 5.6 million, after last year's tour boat incident which killed 47 Chinese tourists, the opening up of flight routes to new destinations and the rise of the baht against the Chinese yuan.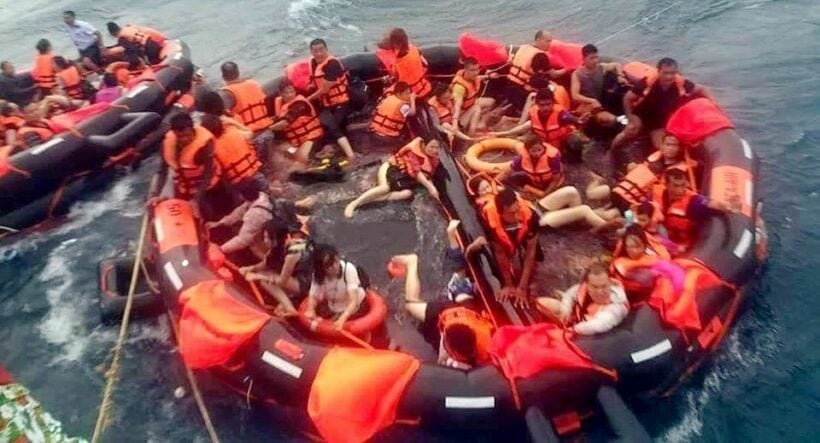 The images of Chinese tourists scrambling for life rafts in the wake of the 'Phoenix' tour boat sinking spread like wildfire around Chinese social media, an enduring reminder of Thai safety standards.
Pipat Ratchakitprakarn, the inexperienced minister of tourism and sports, continues to lay the blame on the currency challenges as a deterrent for tourists looking to book a holiday.
Narit Stapoldecha, an analyst at TMB Analytics says the Bank of Thailand's moves to kerb currency speculator's enthusiasm for the baht has had limited impact.
"The baht has appreciated 12% against the yuan in a year. The currency's recent appreciation puts Thailand at a disadvantage when it comes to attracting tourists, especially those who are sensitive about prices such as family or budget travellers."
The effects of a surging baht have also been felt by tourists from other countries, such as Russia, Australia and those in Europe. In Pattaya, the infamous tourist town 2 hours east of Bangkok, businesses catering to tourists have already begun to feel the pinch.
Ping, a souvenir vendor in Pattaya, says tourists ponder more on value when they spend on accommodation, transport and food. Bars and restaurants in Pattaya have reported losses in profit.
"Tourists no longer spend on tips at a restaurant. They'd rather buy food and drinks from a convenience store and eat on the beach instead."
Ping says tourists are bored with Pattaya and looking for new destinations in the region to visit, especially places where they could feel more comfortable to spend a longer period while enjoying similar holiday experiences".
The Entertainment and Tourism Association of Pattaya City reported a year-on-year decrease in the number of visitors of about 20-30% earlier this month, according to the Bangkok Post.
In Krabi, the southern resort town on the Andaman Sea coast, tourist numbers have fallen at around the same rate as Pattaya, according to Wat Reongsamut, head of the Krabi Tourism Association.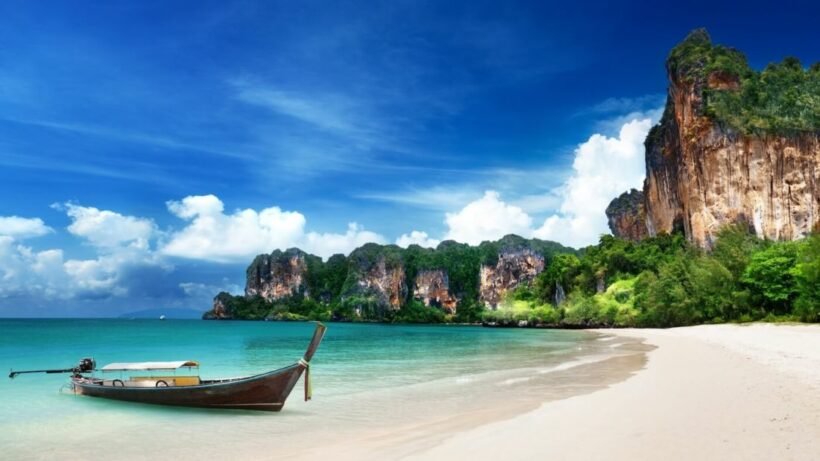 "While a drop-off in visitor numbers is to be expected during the monsoon season, which usually lasts until October, Wat said his association and tour operators from the nearby island of Phuket were looking to launch new packages that deliver high-standard services that include safety, cleanliness and professionalism at reasonable prices as a means to cope," according to the South China Morning Post.
He says that Thai tourism authorities will focus more on high-spending visitors next year as they look to hit revenue targets.
"The baht's strength has not affected the region's five and six star hotels or tourism operators, because customers in that sector can still afford it."
Kasikorn Research Centre, meanwhile, urged Thailand's tourism sector to keep adapting if it wants to take advantage of China's growing middle class. The centre predicted a 2-4 per cent rise in visitor numbers to the country this year.
SOURCE: South China Morning Post
Keep in contact with The Thaiger by following our
Facebook page
.
Restrictions on movement and closure of hotels in Chon Buri as Covid-19 cases rise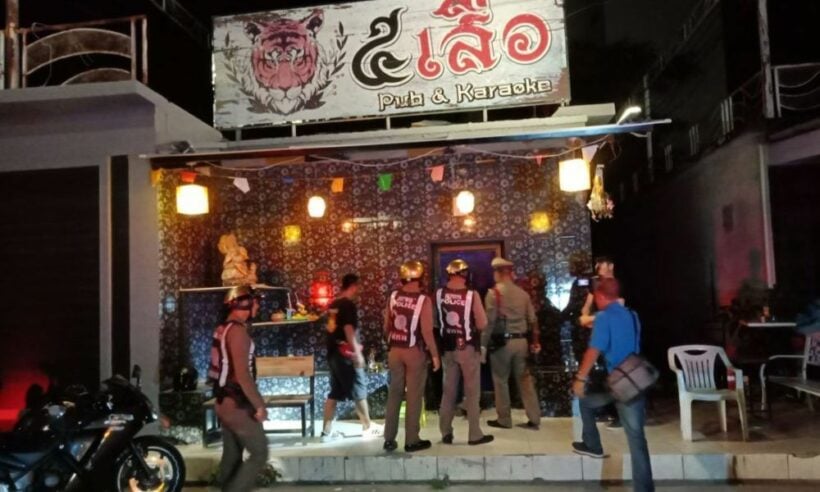 The governor of Chon Buri, along with district chiefs, mayors and health personnel decided at a top level meeting yesterday on a 10 point plan to fight the spread of the Covid-19 coronavirus, set to be signed and implemented today.
The measures leave any tourists still in Pattaya at the whim of hotel owners as to whether they will stay open. They include curfews measures, hotel closures, restrictions on employees leaving the province and the essential shutdown of Pattaya. No one will be able to go in or out of the resort unless absolutely necessary.
Infections in Chonburi yesterday rocketed to 61…
The new measures include…
Each district sets up its own taskforce to ensure compliance with the regulations
Hotels and places that resemble hotels are to close down and employees are to stay at the hotels and not leave Chon Buri. Hotels that still have guests have three days to decide whether to close down or stay open.
Pattaya will be sealed off. No one will be allowed to go in or out. Checkpoints will decide on special cases.
All beaches in Chon Buri are closed to any social gathering. Swimming is still allowed.
Petrol stations are to close between 10pm and 5am.
Some markets are ordered to close.
People are asked to observe an 11pm to 5 am curfew (This appears to be superseded by the national curfew announced last night, which is effective as of today).
Certain, unspecified "commercial businesses" are ordered closed.
There are to be no assemblies at reservoirs.
Hairdressers and barbers can remain open for haircutting only. All tattooists and nail salons are to shut.
All these regulations will apply immediately when signed by the governor, which is expected to happen today.
Facebook page
.
Jetsada's Cunning Plan – Drunk man asks to be jailed to escape his boss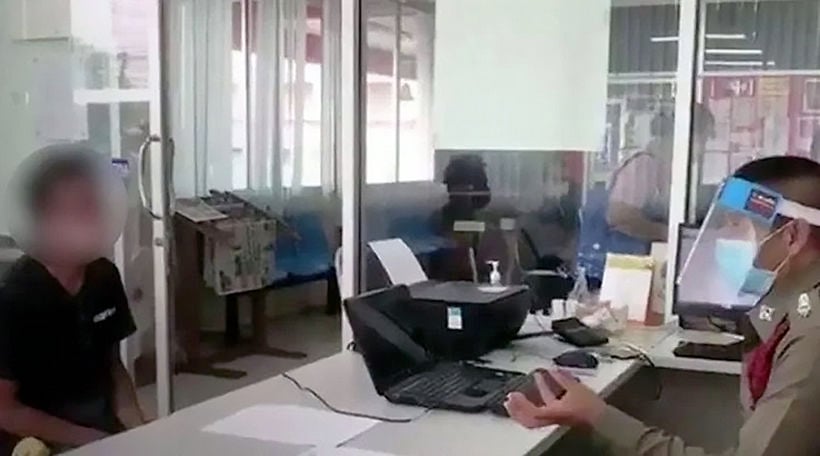 A man man in Chon Buri decided he needed a vacation, so he drank a bottle of whisky, walked into a police station and asked to be jailed. Puzzled police say the man thought jail would be a good way to get away from his boss.
According to Thai Residents the man is a construction worker on a site right across from the local police station. 37 year old "Jetsada," from the lower northeastern Sisaket province came up with a the genius plan hoping to get a break from his boss. He believed prison would be a perfect location for a free stay, and probably some free food.
Jetsada intentionally drank an entire bottle of whisky, then headed to the police station on foot. When he arrived he told an officer he was drunk and asked to be arrested.
Police proceeded to give him a breathalyzer test and ask why he wanted to go to jail. The man revealed that his boss at the construction site "made him feel sad." He just needed a vacation away from the boss, so jail would be a great option. He believed the boss would come and bail him out of jail when the news reached him.
The police knew Jetsada walked to the police station and the construction site was nearby. They told him they couldn't arrest him as he didn't do anything illegal.
Police say the man took a moment and sat pondering his 'cunning plan' at the police station. After a talk, he seemed to lighten up, and he returned to work, though how the rest of his day went is not known. Police admit that this was the first time a man intentionally got drunk and came to the station asking to be jailed.
SOURCES: Thai Residents
Keep in contact with The Thaiger by following our
Facebook page
.
Paramotor crash in Chonburi kills British man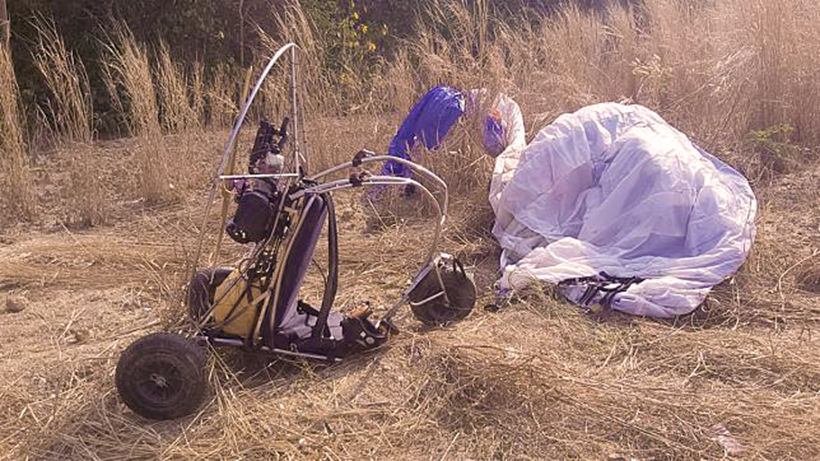 A British man, aged 60, has been killed in a flying incident. He was flying when the paramotor developed engine troubles and plummeted into the ground in Bang Saray Tambon in Sattahip district, south of Pattaya.
Bang Saray police and rescuers from the Sawangrot Thammasathan Foundation were called to the crash site, that occurred in a grassy field near Moo 11 village.
The police reported that they found a seriously injured man lying on the ground near a black motorised parasail craft. He was wearing a green T-shirt and camouflage shorts.
The man was given immediate first-aid and then rushed to Wat Yanasangwararam hospital, where he was later pronounced dead.
Police questioned his colleagues, who said the man was flying his powered paraglider over the area in a training session, when the engine broke down. He tried to make an emergency landing, but was unsuccessful.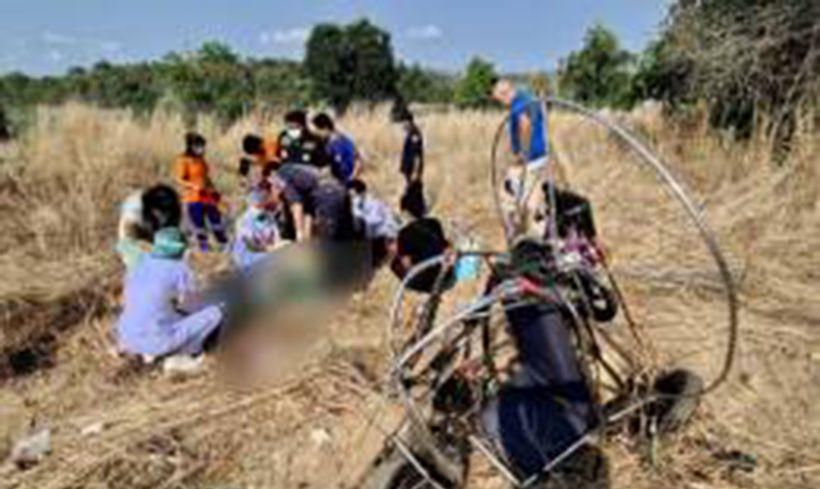 The man's name is being withheld while officers are contacting the embassy and his family.
(Other publications have reported that he is American and there were already problems with the paraglider since take off)
SOURCE: Bangkok Post
Keep in contact with The Thaiger by following our
Facebook page
.