Pattaya beach vendors pay parking fees to attract visitors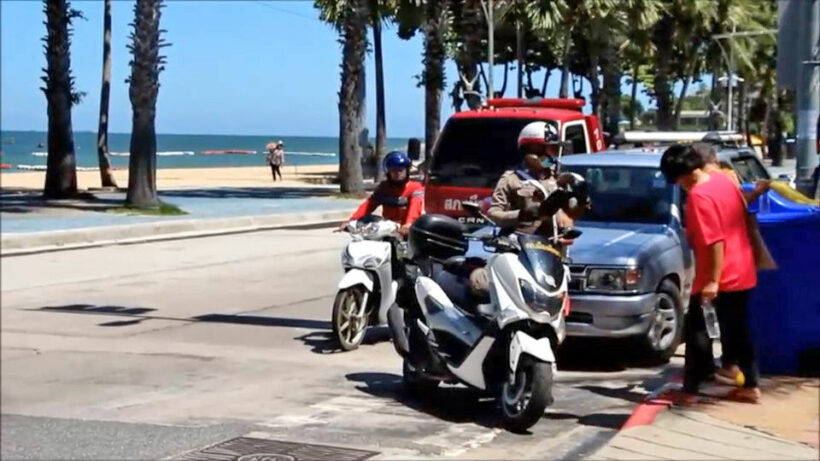 In a bid to attract beachgoers and day trippers, Pattaya's beach bed, umbrella vendors and boat operators are paying visitors' parking fees. They say fewer tourists visit Pattaya beach as there are no free parking spaces and traffic enforcement officers are strict compared with nearby Jomtien Beach.
63 year old Nikom Apidet, a boat operator seen placing a sign that read "Parking available for beach bed umbrellas" told The Pattaya News most of the tourists that do come are Thais. But, he said, Pattaya beach is not as popular as before.
"One of the reasons is there are not enough parking areas. If they park in the wrong area, law enforcement officers will take legal action. There are more tourists at Jomtien beach, Bang Saen beach and other beaches in Sattahip with less restrictions and rules."
"Boat operators and beach bed umbrella operators are working in the same area. We had an idea to pay parking fees to hotels in Soi 4 which haven't opened yet. For a car with 4 people, we'll pay for them at the price of 100 baht. If there are 1-3 people in a car, they have to pay the hotels themselves."
"Vendors cannot pay for them as they charge 50 baht per beach bed umbrella. What's more, on weekends, we want officers to avoid taking legal action in parking areas."
A video of the Scene at Pattaya beach can be found here.
SOURCE: The Pattaya News
Keep in contact with Thaiger by following our Facebook page.
Never miss out on future posts by following Thaiger.
Officials confirm Koh Larn will remain open to domestic visitors for now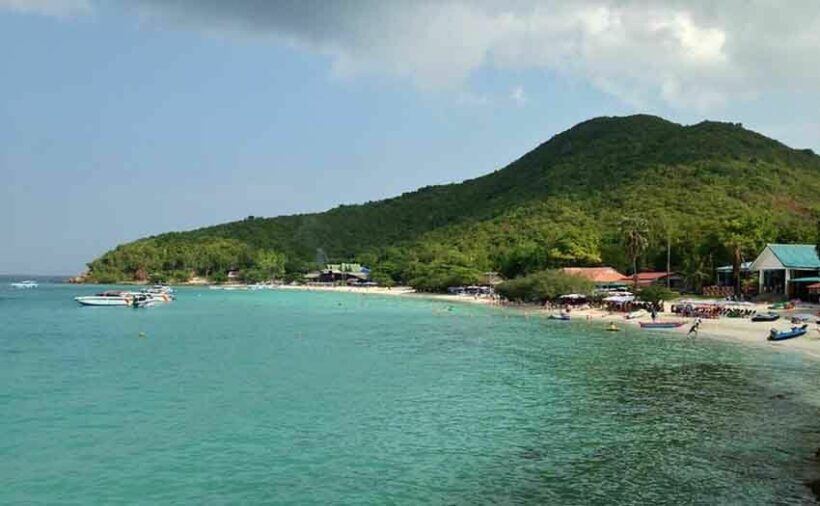 Officials in Pattaya and Koh Larn say there are currently no plans to close the island to visitors despite a man who worked briefly at a local restaurant testing positive for Covid-19. It's understood the worker was employed from April 3 to April 6, before quitting. During his short employment stint, he visited a number of nightlife venues in Pattaya during the course of one evening, before returning to the island. The name of the restaurant where he worked has not been released.
The man was later contacted by contact-tracers and subsequently tested positive for the virus. The Pattaya News reports that the restaurant on Koh Larn was closed for 3 days, with officials testing several people the man had come into contact with. It's understood all have tested negative but are self-isolating for 14 days.
No other infections have been recorded on the island, with officials confirming it can remain open to domestic tourists, with strict disease prevention measures in place, including mandatory use of the contact-tracing MorChana app. Officials have also urged people to comply with mask-wearing regulations, saying a small minority – mostly foreigners – are failing to do so.
There is currently no planned lockdown for the island, with high-risk venues such as bars and clubs already temporarily closed. Restaurants and hotels remain open to domestic tourists and outdoor activities such as boat tours and diving can still go ahead until such time as the Centre for Covid-19 Situation Administration deems otherwise. The province of Chon Buri currently does not have any restrictions in place for those entering or leaving.
SOURCE: The Pattaya News
Keep in contact with Thaiger by following our Facebook page.
Never miss out on future posts by following Thaiger.
Pattaya tourism remains open without quarantine, for now anyway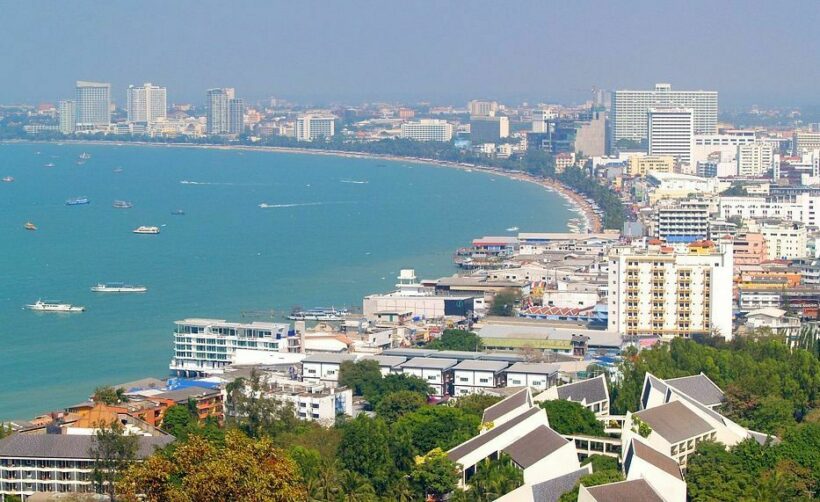 As province after province closes down more sectors, imposing stricter regulations, administers mandatory Covid-19 testing, and enacts quarantines for domestic travellers (in some cases), Pattaya is taking a different approach: heartily welcoming tourists to their city.
Colourful Pattaya Mayor Sonthaya Kunplome spoke yesterday saying that everyone from everywhere is welcome in Pattaya, and will not be required to quarantine or self-quarantine for 2 weeks. The lack of isolation may encourage travellers depressed over cancelled Songkran holiday festivities and trips.
But the decision os not his The Governor of Chin Buri will be making the call whether to impose additional restrictions for people coming to Pattaya, especially from the 3 hot zone districts in Bangkok.
But he maintains, rather than shutting down completely, the city of Pattaya had called upon all of its employees to work together to create an environment safe for tourists. The staff are deployed throughout the city to implement and enforce Covid-19 safety protocols and monitor them to make sure locals and tourists follow regulations and keep Pattaya safe from Coronavirus spread.
While bars, nightclubs, and massage shops remain necessarily closed by order of the CCSA, Pattaya city officials are working hard to keep popular tourism areas like Koh Larn and Pattaya Beach Road open to travellers to enjoy. City hall is working with volunteers and local police and enacting measures like allowing parking on both sides of the beach roads to try to help tourists and vendors in Pattaya to have a safe and enjoyable Songkran holiday.
This alternative approach stands in stark contrast to most of the rest of the nation where Songkran celebrations were cancelled and semi-lockdowns are in place. 2 days ago 37 Thai provinces imposed a 14 day quarantine on travellers from Bangkok, Nonthaburi, Pathum Thani, Nakhon Pathum and Samut Prakan – areas around Bangkok that are now considered a Red Zone for Covid-19 infections.
Phuket is currently another holdout, with minimal restrictions on tourists visiting, for the time being anyway.
SOURCE: Pattaya Mail
Keep in contact with Thaiger by following our Facebook page.
Never miss out on future posts by following Thaiger.
Pattaya police warn restaurants not to act like bars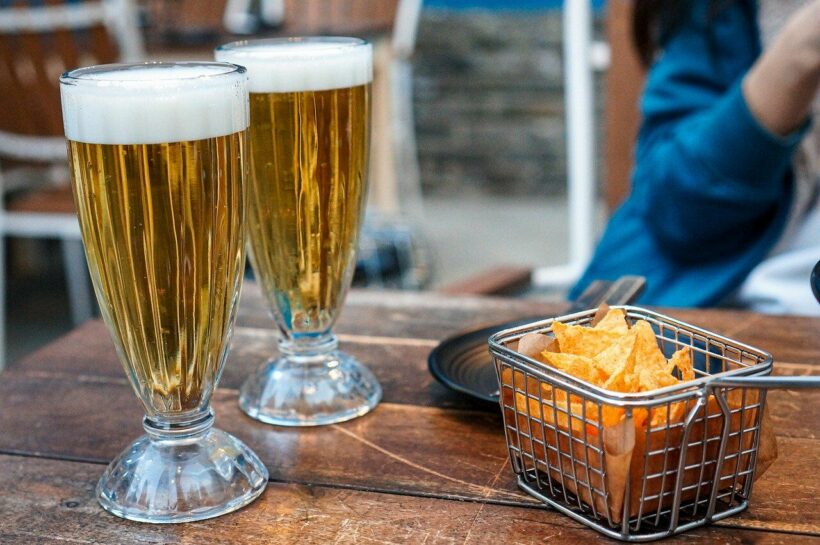 Following the closure of entertainment venues in 41 provinces for 2 weeks, Pattaya police warn that bars acting as restaurants and restaurants acting as bars would be punished. In Pattaya, police patrolled heavily to check in on venues and remind them of the penalties and fines for breaking shut-down rules. The current outbreak of Covid-19 throughout Thailand has been disproportionately spread by nightclubs and bars, including many pubs in Chon Buri and Bangkok. While the Centre for Covid-19 Situation Administration has called for a 2-week closure, the Chon Buri edict is open-dated, expected to be in effect until conditions improve. One warning Pattaya police stressed was that, while restaurants are allowed to stay open and sell alcohol, abusing that exception will be punished.
In previous entertainment venue shutdowns during the pandemic, many businesses took advantage of the restaurant loophole. As there's no exact wording in the law saying people have to order food and not only drinks, many restaurants served drinks and allowed dancing and socializing without any social distancing. Some bars were even seen hastily adding a quick food menu of easy snacks in an attempt to skirt the rules and operate as a restaurant serving alcohol. But this time Pattaya police warn that restaurants using these sneaky tricks won't be tolerated. Even businesses with multi licenses will need to take measures to make it clear they are not operating more like a bar as police will have the discretion to make judgement calls on venues.
The 2-week closure of entertainment venues went into effect yesterday and banquet halls, movie theatres, saunas and soapies are all closed. Restaurants are allowed to stay open, but with a 10 pm curfew on dine-in services. Takeaway food is allowed after 10 pm until 5 in the morning. Officials hope this shutdown on Covid-19 spreading entertainment venues will slow the outbreak enough to avoid the dreaded full lockdowns, travel restrictions, and domestic quarantines.
SOURCE: The Pattaya News
Keep in contact with Thaiger by following our Facebook page.
Never miss out on future posts by following Thaiger.