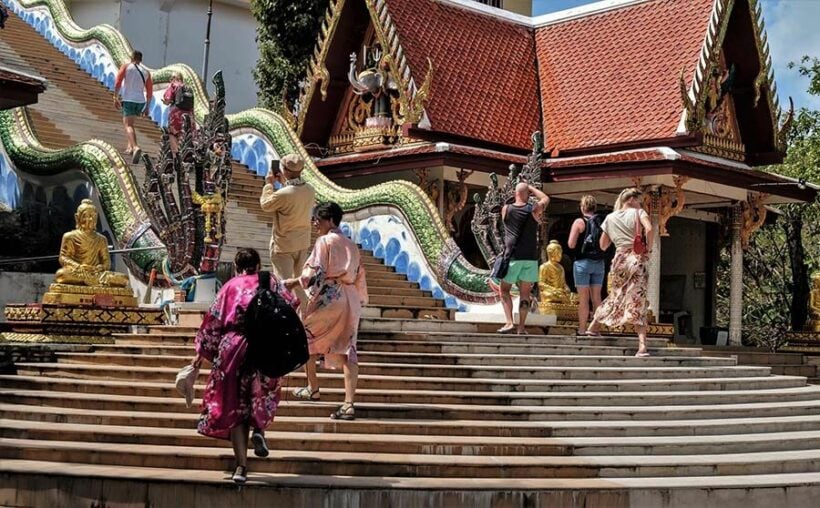 The normally optimistic Tourism Authority of Thailand is feeling slightly more downbeat amid concerns about a potential Omicron outbreak. TAT governor Yuthasak Supasorn says the threat of another Covid-19 outbreak is affecting travel sentiment. According to a Bangkok Post report, he expects New Year travel to generate just 8.04 billion baht in domestic tourism revenue.
"Concerns over a possible outbreak of the new Omicron variant have affected local tourists' plans for the New Year holiday, but younger generations continue to travel as they have confidence in preventive measures."
The TAT predicts that reduced spending in the period from December 31 to January 3 will confirm the downturn in traveller demand compared to other holiday periods. They say this is due to both a slowdown in the economy and the emergence of the highly-contagious Omicron variant.
The Bangkok Post reports that domestic tourists are expected to generate 8.04 billion baht in tourism revenue from 2.63 million trips. And while overall hotel occupancy hovers at around 48%, that figure plunges to 18% in Bangkok and 16% in Phuket. This means hotel occupancy in both Bangkok and Phuket is lower than in places like Chiang Mai and Chiang Rai, both very popular winter destinations.
The TAT is pinning its hopes on various official countdown events organised for Phuket, Chiang Mai, Nakhon Ratchasima, Ayutthaya, and Rayong. Tourism officials expect those events to lead to 545,000 domestic trips and 2.04 billion baht in revenue.
However, there is still the threat of events being cancelled due to Omicron. The Bangkok Post reports that Yuthasak believes that even without a lockdown, a serious Covid-19 outbreak would directly hit tourism and the overall economy, given that purchasing power has not had enough time to recover. This means domestic tourism would be unlikely to improve significantly in 2022, with trip numbers and revenue remaining the same as this year.
For more information on how to get into Thailand during the pandemic, CLICK HERE.
SOURCE: Bangkok Post