Elephant rides to be banned around Angkor Wat in Siem Reap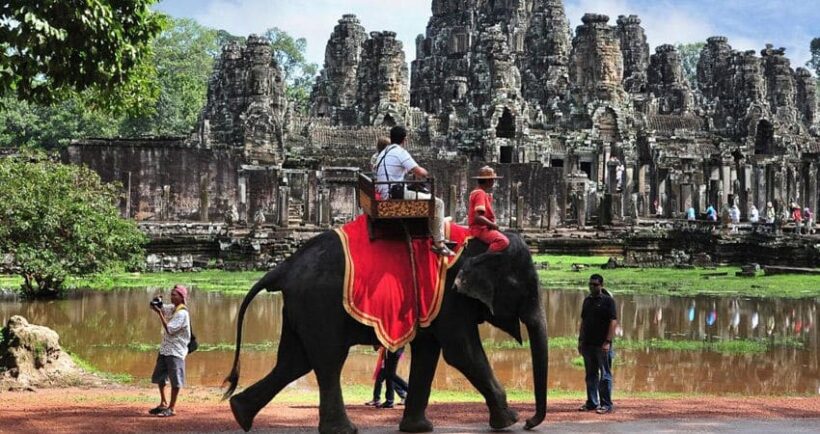 Elephant rides around Cambodia's famous tourist magnet Angkor Wat are being banned. The operator of the local elephant rides around Siem Reap says they have been under pressure from international animal rights organisations, social media and activists to stop the rides.
Riding to Angkor Wat at sunrise has been a favourite tourist experience for the past decade.
Oan Kiry of The Angkor Elephant Group Committee in Siem Reap says his group had found a location with plenty of natural forests and a stream in Sotr Nikum district, south of Kulen Mountain according to The Phnom Penh Post.
All 14 elephants that have been used for the service are to be transferred to a conservation and breeding centre, where tourists will be able to take photos with them. Only two in the group are male and the elephants range from 30 to 60 years of age.
Ten years ago, there were almost 200 domesticated elephants in Cambodia, but as they were unable to reproduce due to old age, with many dying through a lack of care and the food, that number are now reported to be down to a mere 70.
Wild Earth Allies Cambodia program director Tuy Sereivathana voiced his support for the group's initiative to create a preservation centre and breed domestic elephants, instead of the popular elephant rides.
"In the culture and traditional customs of some Cambodian people, they live by domesticating elephants. A drop in the number of domesticated elephants means wild elephants are then domesticated to take their place. A decrease signals a worrying trend for further losses in the country if they are not properly protected."
Elephant rides and performing elephants at animal shows and zoos are still popular around Thailand. Whilst there have been new elephant parks and sanctuaries established around the country, the elephant rides and shows remain legal, and popular amongst some tourist demographics.
The Thaiger would like to encourage tourists to seek out the elephant park or sanctuary experiences whilst in Thailand. Here's a report from guest writers about their visits to some of the parks, in Phuket and Chiang Mai.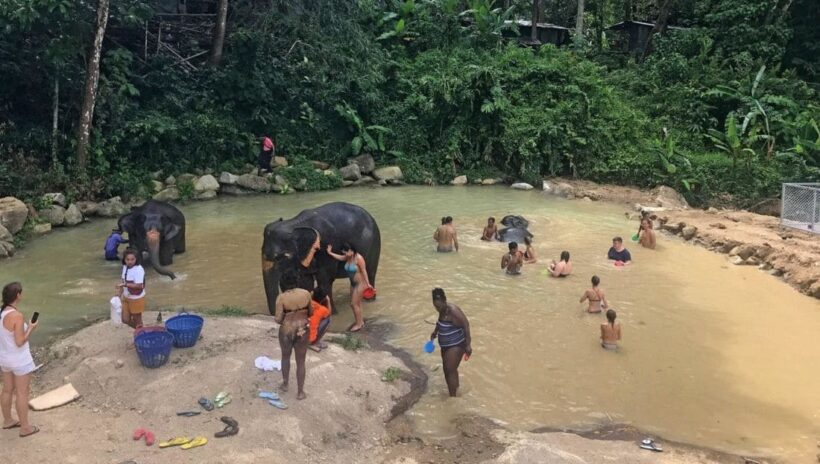 Want more from the Thaiger family?
📱 Download our app on Android or iOS for instant updates on your mobile
📧 Subscribe to our daily email newsletter
👍 Like/Follow us on Facebook
🔔 Subscribe to or Join our YouTube channel for daily video updates
Once Covid-19 free, Cambodia eases lockdown amidst surge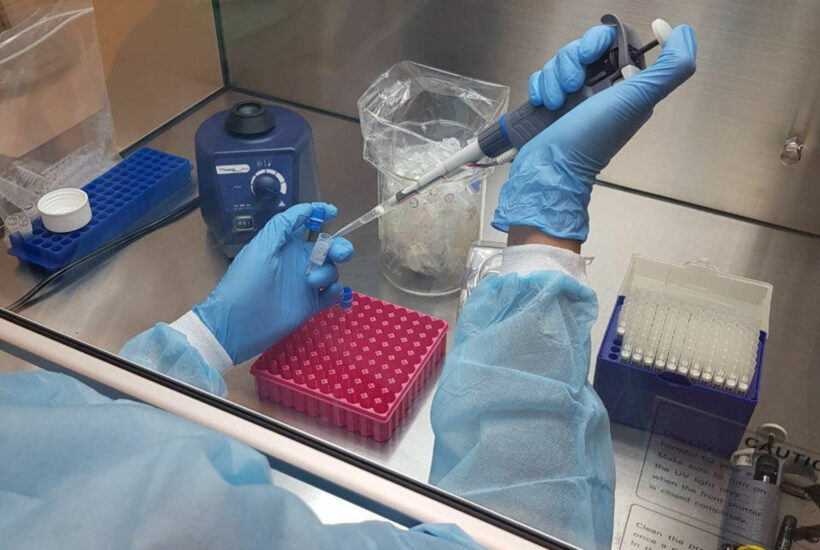 After remaining relatively unscathed during the global pandemic in 2020, Cambodia, like other countries in the region, is in the midst of a massive Covid-19 surge. As recently as late February, the country had only seen about 500 cases in their population of 16 million. But just two days ago, 650 new cases and 4 fatalities were recorded nationally. Cambodia has now had 17,621 Covid-19 cases and the highly contagious B.1.1.7. variant is now spreading in the country. For a nation that generally had zero infections per day, the outbreak that began at the end of February has often seen hundreds of new infections daily.
Until this new wave, Cambodia had managed to avoid a single Covid-19 death being recorded. But as of today, 114 people have died from the Coronavirus pandemic. The hospital system and medical facilities struggled to keep up with new patient care demand. On April 6, Prime Minister Hun Sen decreed that hospitals were nearing capacity and asymptomatic patients and those with only mild symptoms would be treated at home. The World Health Organisation, and their representative to Cambodia, warned nearly a month ago that the nation was on the brink of a national tragedy.
"Despite our best efforts, we are struggling to control the virus. Unless we can stop the outbreak, Cambodia's health system is at high risk of being overwhelmed, which would have disastrous consequences."
The Cambodian government imposed strict lockdowns starting April 15 in Phnom Penh and surrounding districts, labelling red zones with about 300,000 people living inside. Cambodia also has a 3-day New Year celebration falling on the same dates as Sri Lanka's New Years and Thailand's Songkran Festival and encountered the same problem of people taking holidays and travelling to be with their families, spreading Covid-19 as they went.
The lockdowns have been severe with extremely harsh penalties being threatened in an attempt to curb the spread of the newest Covid-19 outbreak in Cambodia. But some groups are warning that the humanitarian crisis is growing with the country strictly sealed off and people locked in their homes, preventing food and other necessities from being acquired. Facing criticism the Prime Minister ended the lockdown this week.
For now, vaccination seems to be the way out of this second wave crisis. The month of May brings an ambitious campaign to start in the worst infected areas and vaccinate about half a million Cambodians using the Sinovac and Sinopharm vaccine manufactured by China. About 6 in every 100 people have been vaccinated in the country after 2.6 million jabs have been given.
Read about the current Covid-19 situation in countries around South and Southeast Asia: Cambodia, India, Indonesia, The Maldives, Nepal, Sri Lanka and Thailand.
SOURCE: CNN
Want more from the Thaiger family?
📱 Download our app on Android or iOS for instant updates on your mobile
📧 Subscribe to our daily email newsletter
👍 Like/Follow us on Facebook
🔔 Subscribe to or Join our YouTube channel for daily video updates
Thailand, Cambodia and Malaysia – surprise spikes in Covid infections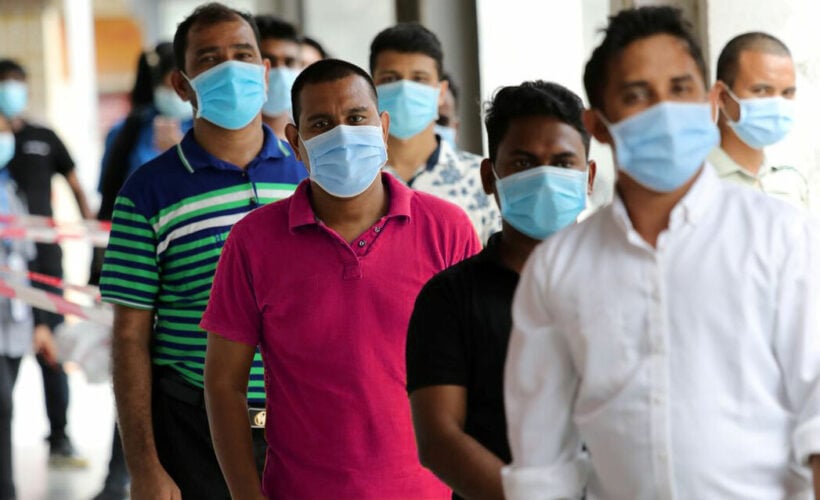 For Cambodia, Malaysia and Thailand, the Covid situation was 'under control'. Everything was going fine and the countries were mulling re-opening borders to general travel. Well everything was going fine, until it wasn't.
In just 3 bewildering weeks, Thailand has gone from 'let's re-open Phuket' to setting up thousands of field hospital beds. The daily infection totals over the past week have surpassed anything Thailand has had to face over the past year. A cluster of cases from Bangkok's hi-so nightclubs was followed by Bangkokians heading out of town for Songkran, mixing about with their families and friends, and then returning, a massive movement of people around the country.
The Thai government couldn't have come up with a more effective plan to spread Covid-19 if it had tried.
Restrictions have been now announced nationally, with some tighter measures being announced in red zone provinces. Bars and clubs have been shut, restaurants banned from serving alcohol and the opening hours of shopping centres have been cut. Some provinces are doing one thing whilst the province next door is doing another. Provincial police are not exactly sure what they're meant to enforce because it changes almost daily.
Some red zone provinces now have entry restrictions, including Covid paperwork, proof of vaccination or insistence to do a test upon arrival. More will follow.
Doctors, too, are reporting that patients in this current wave, which involves the more transmissible strain called B117, or the UK variant, are presenting with a different cocktail of symptoms. Thai doctors are reporting that about 40% of patients with symptoms developed pneumonia while in hospital – a higher proportion than in Thailand's previous waves.
A survey conducted by the UK Office for National Statistics in England found that people testing positive for the new variant were more likely to report persistent coughing, rashes, red eyes, tiredness, muscle aches, sore throat and fever compared to those who have the original strain.
Want more from the Thaiger family?
📱 Download our app on Android or iOS for instant updates on your mobile
📧 Subscribe to our daily email newsletter
👍 Like/Follow us on Facebook
🔔 Subscribe to or Join our YouTube channel for daily video updates
'Vice' removes retouched pics of Khmer Rouge victims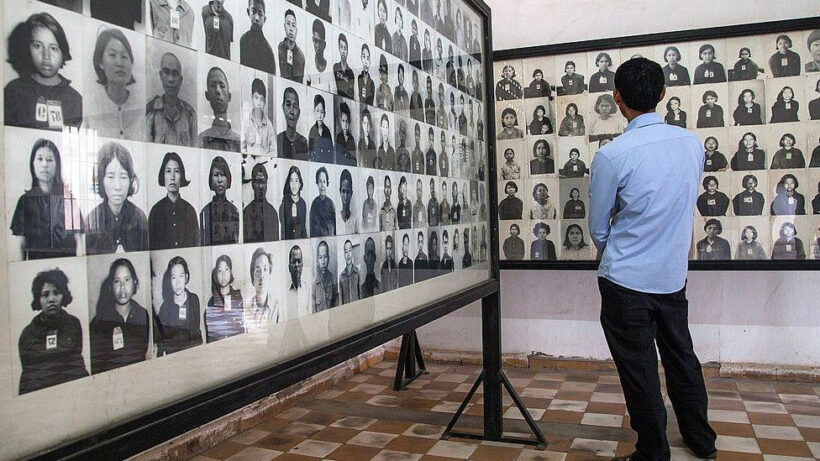 US/Canadian media company Vice has removed Photoshopped photographs of Khmer Rouge victims from its website after a furious backlash. The grim photos, originally taken before the victims were tortured and methodically killed, had been colourised and, in some cases, had smiles added.
"Vice Media Group LLC is an American-Canadian digital media and broadcasting company. Developing from Vice magazine, originally based in Montreal. Vice expanded primarily into youth and young adult–focused digital media."
Matt Loughrey, a digital artist, had colourised and 'touched up' photos from the notorious Tuol Sleng S-21 torture prison in the Cambodian capital Phnom Penh. It was at this notorious facility, previously a primary school, where 14,000 people lost their lives under the orders of Khmer Rouge leader Pol Pot. Only a handful of people survived to tell the tale of Tuol Sleng S-21 after the Khmer Rouge fell in 1979 at the hands of the Vietnamese.
Some 1.7 – 2 million people, around a quarter of the existing Cambodian population at the time, died from execution, disease, starvation and forced labour under the ruthless Khmer Rouge regime that opportunistically took over control of Cambodia between 1975 – 1979 and renamed it Kampuchea.
The Khmer Rouge led a one-party Marxist-Leninist totalitarian dictatorship and dragged the country back to a 'Year Zero' state where academics, teachers, lawyers, doctors, and clergy were targeted, tortured and killed. Even people wearing glasses were targets of their murderous regime.
Cambodian officials objected to the use of the gruesome images, noting that the digital artist had "added smiles". Cambodia's minister of culture and fine arts, Phoeurng Sackona, is quoted in a CNN article saying the use of the photos was insensitive.
"The alteration of these photographs shows an utter insensitivity for the people who died, the families who have had to continue on without their loved ones, and historical truth itself."
"The distorted photographs have needlessly once again traumatised the families and our nation."
At this stage neither Mr. Loughrey or Vice have apologised for the gaff.
The Vice article was attacked by readers, Cambodians and social media, who claimed that Mr. Loughrey had added smiles to some of the photos.
Vice has since removed the story and retouched photos from the internet.
"The story did not meet editorial standards. We regret the error and will investigate how this failure of the editorial process occurred. It included photographs of Khmer Rouge victims that Loughrey manipulated beyond colourisation."
An online petition demanded that Vice remove the article, gathering some 7,000 signatures.
(For an overview of the story of the Khmer Rouge and their murderous 4 year reign, watch 1984 movie, The Killing Fields.)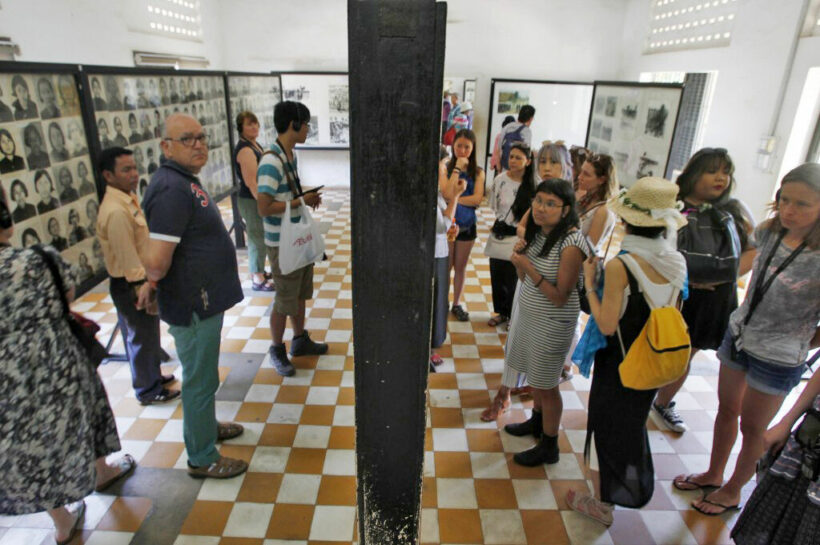 SOURCE: CNN.com
Want more from the Thaiger family?
📱 Download our app on Android or iOS for instant updates on your mobile
📧 Subscribe to our daily email newsletter
👍 Like/Follow us on Facebook
🔔 Subscribe to or Join our YouTube channel for daily video updates