Another Thai hotel management dispute flares up – The Peninsula Bangkok Hotel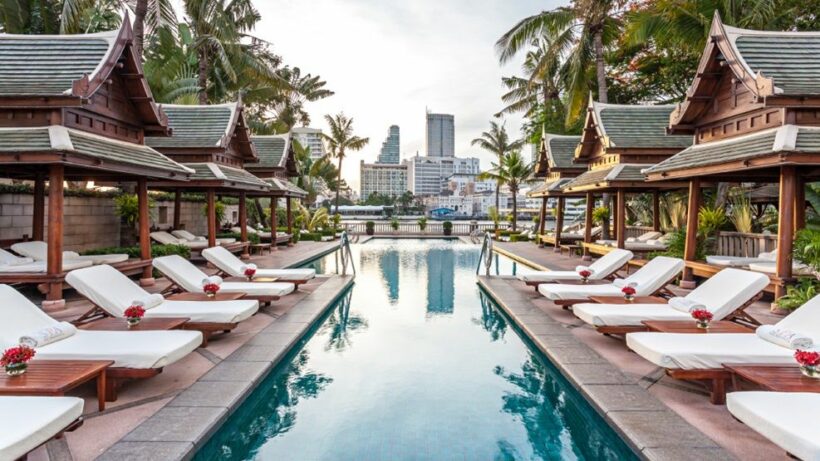 PHOTO: The Peninsula Bangkok Hotel
The Hongkong and Shanghai Hotels, which operates luxury brand The Peninsula Hotels, says it will "vigorously defend its rights" to manage The Peninsula Bangkok, following a legal win by the hotel's Thai shareholder that paves the way for the management agreement to be terminated.
And so the open wounds of a business saga are now on full display between a international hotel management company and the local Thai owners. This time it's involving one of Bangkok's best known luxury hotels.
Thai business law prevents many of the international hotel brands actually owning the properties so wealthy Thai families acquire the properties and then contract international hotel expertise to manage the assets where two entities are trying to get a larger slice of the pie. And, for now, the pie is getting smaller with the contraction in the traditional hotel business and the challenges Thai tourism is currently facing.
Peninsula Hotel, the iconic 370 room Chao Phraya riverside hotel, is 50% owned by the Phataraprasit family and the other half by The Hongkong and Shanghai Hotels' subsidiary in Bangkok.
The Peninsula Bangkok is a 5-star hotel in Bangkok, Thailand. The hotel opened in 1998, counting 37 floors and 367 rooms.
Skift.com reports that the Thai shareholder went to court after it failed to end the agreement in the boardroom on January 26, as it was blocked by the Hong Kong and Shanghai Hotels subsidiary, which has a voting majority in the board. But on September 10, the local Thonburi Civil Court ruled that the subsidiary should not have been allowed to vote on a resolution regarding the termination of the agreement.
The legal case between a Thai owner and hotel chain managers over non-performance, isn't the first. Minor International is suing Marriott International is sueing the Marriott Group for a "highly disappointing" performance of the JW Marriott Phuket Resort & Spa in Mai Khoa. Minor fully owns the luxury beachside hotel and and Marriott manages. The lawsuit was filed on July 12. The case is ongoing.
The statement says…
"Any termination of Peninsula's management would be tantamount to a breach of the shareholders agreement between Hongkong and Shanghai Hotels and the Phataraprasit shareholders, as well as the Peninsula's management agreement. Hongkong and Shanghai Hotels will vigorously defend its rights. Pending the outcome of the appeal and other legal processes which are ongoing, The Peninsula Bangkok continues to be operated by The Peninsula under the hotel management agreement which continues to be legally binding."
Some background, the Thai Phataraprasit family, who also have interests in The Mall Group (that manages the Siam Paragon and Emporium shopping centres in Bangkok), alleges that The Hongkong and Shanghai Hotels had not run the hotel profitably in the last 20 years.
In an article in the Bangkok-based Travel Impact Newswire, Pradit Phataraprasit, head of the Thai family's investments, had strong words.
"In the last 20 years, there has not been a single year in which the Peninsula hotel group's management company has run the hotel profitably for its shareholders."
"The Peninsula sits on one of the most expensive riverside land plots in this city but, very curiously, it cannot yield a dividend for its shareholders. We have been very patient with the management company belonging to our partners from Hong Kong. However, the time has come for another management company to run this hotel."
For their part the COO of Hong Kong and Shanghai Hotels, Peter Borer, says the group had always operated "with integrity" regarding the operation of the hotel.
"Over the past decade, the hotel's financial performance has been affected by political uncertainties and a challenging luxury hotel market in Bangkok, but as a group with a long-term investment philosophy, we have always remained committed to Thailand.
Commenting on the ongoing legal fracas….
"The daily operations of the hotel are not currently affected pending the final outcome of the legal actions."
The company's Q1&2 results shows the hotel had a drop of 5% in revenue compared with January to June last year. The average room rate rose 8%, but the occupancy rate dipped 6%."
Reporting on the results so dar this year….
"The Peninsula Bangkok reported a relatively soft start to the year, impacted by a slower economy and uncertainty over the country's first elections since 2014. Our hotel was also negatively affected by extensive roadworks adjacent to our property which impacted our food and beverage and catering business."
Again, the Phuket boat tragedy, killing 47 Chinese tourists in July 2018, was presented as a key reason for current woes.
"Chinese mainland tourist arrivals declined year-on-year following a tragic boating accident in Phuket in 2018 which led to reduced group tourism to the country overall."
Two years ago Pradit Phataraprasit was named as being involved in the Dhammakaya Temple scandal.
"Prominent Businessman Pradit Phataraprasit has denied any involvement in alleged embezzlement or the scandal-hit Dhammakaya Temple after records show he bought a land plot from a suspected money launderer."
SOURCE: skift.com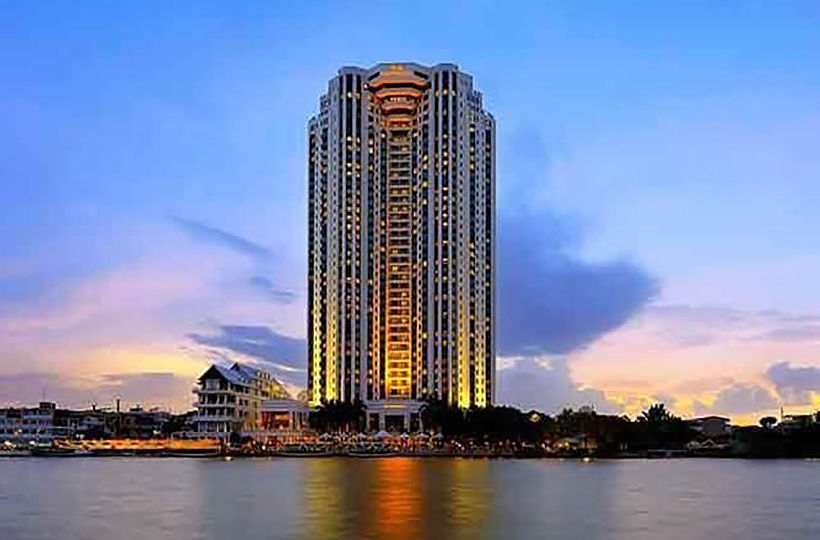 Keep in contact with The Thaiger by following our
Facebook page
.


Do you need help with your business? Are you searching for a new job? Or an employer looking to hire? Try JobCute today.

Read more headlines, reports & breaking news in Bangkok. Or catch up on your Thailand news.

Shots fired in Nontha Buri mall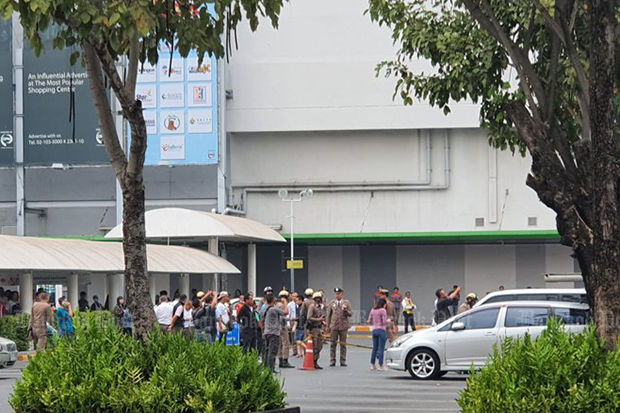 Police rushed to the Central Plaza mall in Nontha Buri province, just northwest of Bangkok, yesterday, after reports of gunshots inside the mall. The sound of shots was reported at about 4:20pm and people fled the building in the city's Muang district.
There were no reports of death or injuries. Local radio station Jor Sor 100 traffic radio later reported a suspect had been arrested and people had begun returning to the mall.
The country is still recovering from the slaughter at a mall in Nakhon Ratchasima on February 8-9, when a gunman killed 29 people and wounded 58, and the recent murder of an estranged wife by a man at a mall in Bangkok
A video clip by @ppappangjj showed shoppers fleeing for their lives to go outside the Central mall.
เพื่อนถ่ายมา วิ่งกันให้พรึบ เซ็นทรัลรัตนาธิเบศร์ pic.twitter.com/EmIJhLBQYd

— papapang (@ppappangjj) February 27, 2020
SOURCE: Bangkok Post
Keep in contact with The Thaiger by following our
Facebook page
.
Computer techie arrested for putting spy cams in ladies' public toilets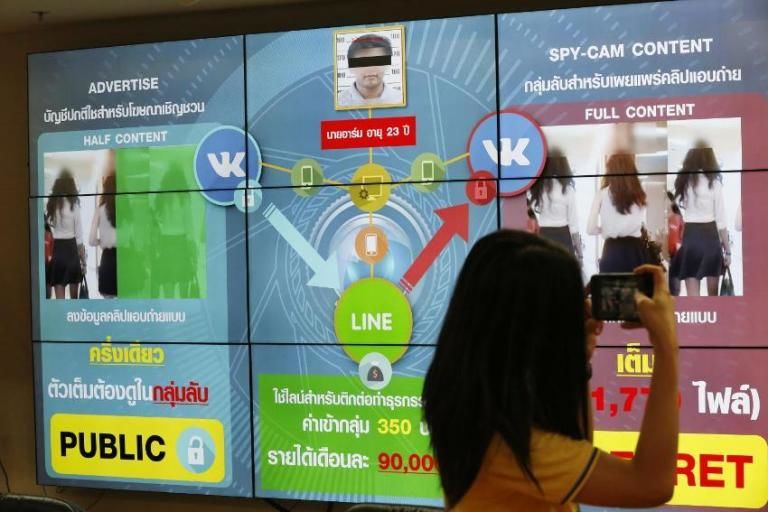 A computer technician has been arrested in Pathum Thani, just north of Bangkok, for allegedly setting up spy cams in women's public toilets. The suspect, 23 year old Nitiwat Muikaeo is said to have sold the videos on social media. The arrest comes after parents lodged complaints with the Technology Crime Suppression Division about videos of their daughters online.
Police told that reporters Nitiwat admitted to recording about 1,770 spy cam videos and uploading them to a Russian social media network to make money. They say Nitiwat created at least three accounts, two of which showed previews including photos and clips, to attract viewers. The third charged interested parties 350 baht to watch the full videos in private groups.
Nitiwat is charged with violating the Computer Crime Act and faces up to 10 years in prison and/or a fine of up to 200,000 baht.
Under current Thai law, purchasers of spy cams aren't required to give personal information, making it difficult to trace ownership and use of the devices. Some lawmakers are also looking at laws that require hidden camera buyers to register with a government database.
SOURCE: Chiang Rai Times
Keep in contact with The Thaiger by following our
Facebook page
.
Bangkok cops bust online gun dealers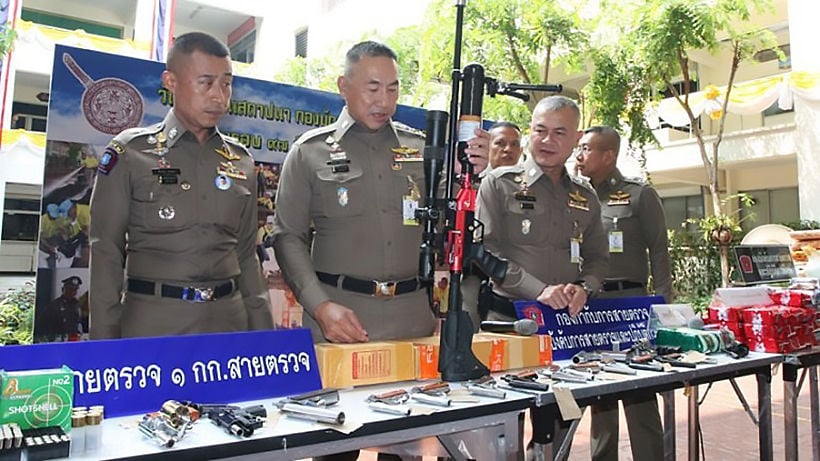 The chief of the Bangkok Metropolitan Police Bureau told a media briefing yesterday that officers have arrested six men and two women for selling firearms on Thai social media. They seized seven guns, ammunition and gun components. Police initially arrested Pairoh Chanchom for selling firearms without a licence. A subsequent, lengthy investigation led to raids on several premises and the arrest of seven accomplices.
Also arrested were 34 year old Thaweephan Jit-aree; 28 year old Saksid Kerdmanee; Suriyan Yodsaen, aged 38; 24 year old Kamphon Wongsriphuek; 28 year old Raen Senaphan, and two women; Intheera Thananwarawong, age 43 and 57 year old Uraiwan Krodsui. Officers seized seven firearms, 221 rounds of ammunition and also 38 gun parts. The suspects are charged with colluding in the illegal possession and sale of firearms and ammunition.
Police Major General Samran Nuanma, chief of Patrol and Special Operations Division 191, urges the public to call the 191 hotline if they have any information about unlawful activities on social media.
According to Gunpolicy.org of the University of Sydney's School of Public Health, Thailand has about 10 million privately owned firearms or one for about every seven citizens. Of those, they estimate about 4 million are illegal.
"I can't say whether Thailand has a gun problem, but it certainly has a gun culture," says Michael Picard, GunPolicy.org's research director.
"Guns are idolized as symbols of power and privilege, as they are expensive and not easy to legally obtain."
SOURCE: Chiang Rai Times
Keep in contact with The Thaiger by following our
Facebook page
.