WeWork Labs join hands with local industry to innovate Thailand's food industry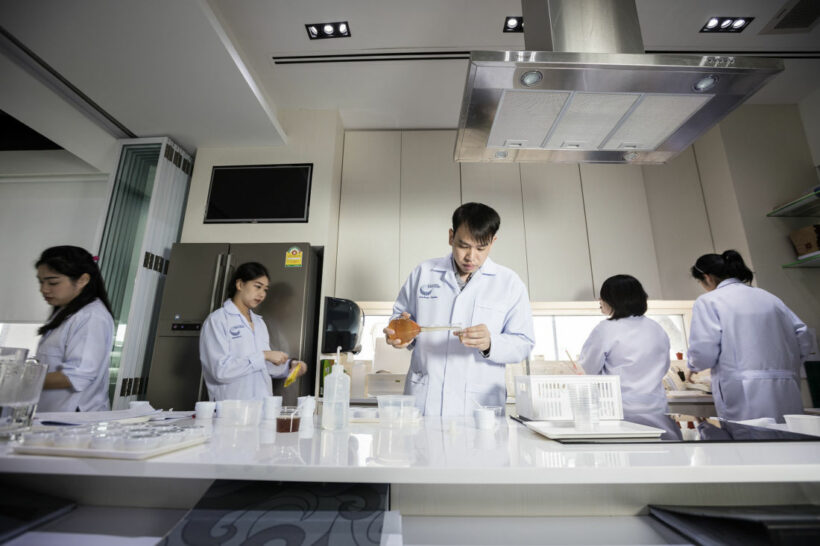 WeWork Labs today announces its partnership with National Innovation Agency (NIA), SET-listed Thai Union Group and Mahidol University's Science Faculty for the SPACE-F program that aims to build a sustainable ecosystem to nurture FoodTech startups in Thailand.
SPACE-F is the first global FoodTech startup incubator and accelerator in Thailand and will provide innovative services and support to empower the next generation of innovation in FoodTech. There are two tracks to the program: Incubator track for initial stage startups; and Accelerator track for growth stage startups (Thai and non-Thai nationals), and it is accepting applications from now until the end of this month (31 July 2019).
Eligible applicant startups must innovate in one of the following areas: health and wellness; alternative proteins; smart manufacturing; packaging solution; novel food and ingredients; biomaterial and chemical; restaurant tech; food safety and quality; smart food services.
The SPACE-F program's non-equity model allows founders to have full ownership of their ideas and products and at the end of the program (up to 15 months for Incubator and three to eight months for Accelerator), founders will have opportunities to meet qualified investors including Thai Union Group and other VCs and CVCs. With the introduction of WeWork Labs, participants of the program will also be provided with unique expertise and guidance from local and global mentors.
"By providing value beyond space, we will be mentoring startups in SPACE-F, helping them with the tools and knowledge they need to succeed, and leveraging our global expertise to support them through the program," said Adrian Tan, Head of Labs, Southeast Asia for WeWork.
"The time is ripe for FoodTech advancements, and along with the perfect partners for this program, we are very excited to select Thailand as the first stop to launch our partnered Food Labs program and help bring to life some of today's brightest ideas right here in Thailand."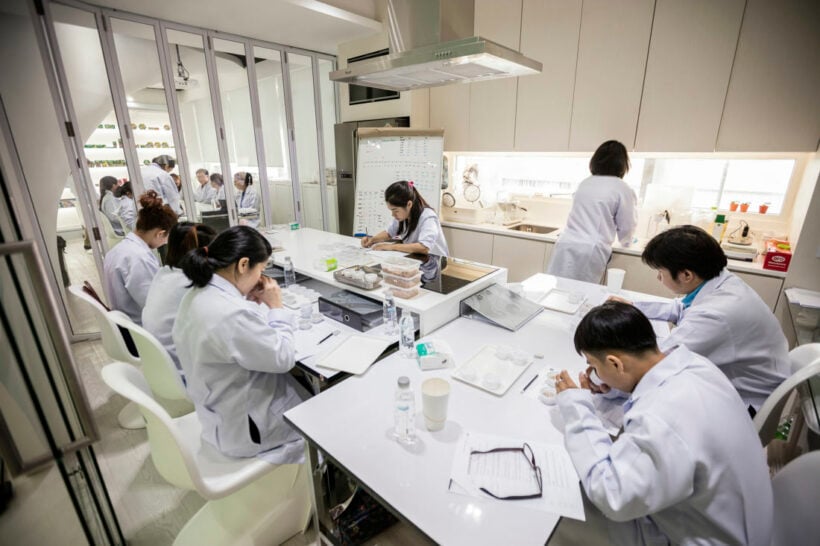 WeWork Labs is WeWork's innovation platform that supports early-stage startups and corporations, and it has recently debuted its Food Labs program, which is the company's first innovation space dedicated to powering the future of food and aims to support growing startups by bringing together entrepreneurs, industry experts and investors to build an innovative community to address the biggest challenges facing the global food industry.
In Thailand, WeWork Labs partners with the National Innovation Agency, Thai Union Group PCL. and Mahidol University to form part of SPACE-F's unique cooperation – comprising government, private, and university partners – that supports the local ecosystem by enabling greater accessibility of resources for both ideas and startups to grow.
"As we aim to create greater platforms for nurturing deep tech startups in the food industry, we are delighted to partner with WeWork and leverage its Food Labs platforms to further accelerate startups to grow beyond Thailand seamlessly. Together with our strength in innovation, this will help foster new initiatives leading to a better quality of life, improved global food security and innovative job creation, as well as showcasing Thailand's ability to compete on the global stage," said Dr. Pun-Arj Chairatana, Executive Director of the National Innovation Agency (NIA).
"As we look at how innovation in the food industry will help us raise the competitiveness of Thailand's food industry to international standards, the partnership will open new avenues for startups to prove their ideas. As we seek to boost Thailand on the global stage, we look forward to welcoming a new wave of FoodTech startups looking to disrupt the industry," said Dr. Tunyawat Kasemsuwan, Group Director, Global Innovation of Thai Union Group PCL.
SPACE-F will be located at Mahidol University's Faculty of Science and provides downtown lab access to high-tech machinery and instrumentation that will facilitate the research and development of great ideas. Expanding to other countries is made easy with access to WeWork Labs' workspaces in 60 locations worldwide, the support of Thai Union Global connections, as well as the NIA program of promoting startups abroad.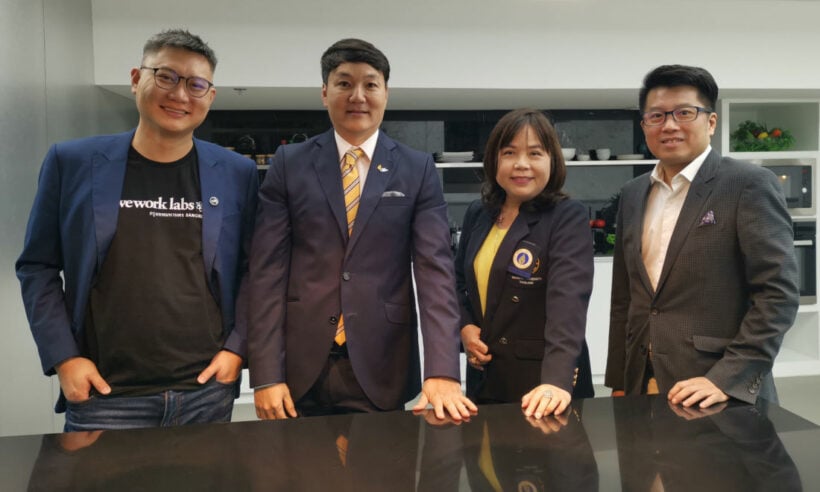 From left to right: Adrian Tan, Head of Labs, Southeast Asia for WeWork; Dr. Tunyawat Kasemsuwan, Group Director, Global Innovation of Thai Union Group; Dr. Kanyaratt Supaibulwatana, Vice Dean, Faculty of Sciences, Mahidol University; and Dr. Pun-Arj Chairatana, Executive Director of the National Innovation Agency.
Vietnam pushing to be leading digital economy in ASEAN by 2030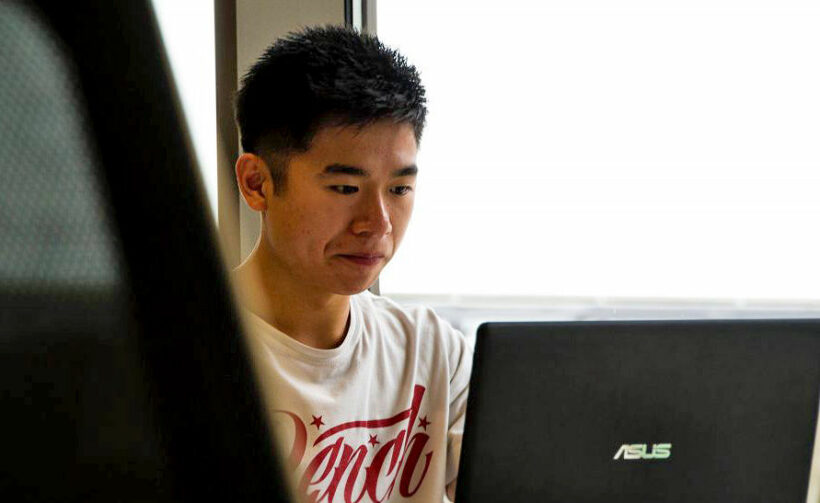 Excerpts from Viet Nam News – Asia News Network
Vietnam wants to be the leading digital economy in ASEAN by 2030.
A draft project on national digital transformation by Vietnam's Authority of Information Technology Application (AITA) is being submitted for approval in November. The project aims to develop the Vietnamese economy based on digital technologies.
Speaking at a conference this week to review MIC's activities in the first half of the year, Vietnam's AITA director Nguyen Thanh Phuc said that all people would be able to participate in the digital economy.
Phuc said the main targets would include improving the competitiveness of the economy, with the average growth rate of the digital economy reaching 20 per cent a year, and labour productivity growth of 7-10% by 2030.
The project also aims to take Vietnam into the global top 20 and ASEAN top three in terms of the global competitiveness index, as well as building a transparent and effective government to be in the world's top 50 in terms of e-government. The project also plans to have everyone using mobile payment services by 2030.
The AITA has proposed that the digital transformation road map in Vietnam would be implemented in three phases…
• the country would digitalise industrial sectors and implement digital transformation of the economy, society and State agencies from 2020-22
• it would focus on digital transformation to improve labour productivity, creating new growth momentum and competitiveness from 2023-25
• it would move towards the development of a comprehensive digital economy and society from 2026-30
Vietnam's Ministry of Information and Communications stated that Vietnam needed to develop a safe network security ecosystem. There would be some 100 network security businesses in the next two years while 50 network security products and services by Vietnamese firms would be widely used. The number of specialists in the sector would reach some 1,000 people and bring the market to US$1 billion to $2 billion by 2020.
Statistics from the ministry show that the network security sector has seen strong development. In the first half of the year, there were 20 firms granted business registration on trading of network security products and services.
Read the full article HERE.
Thai smartphone users ready for 5G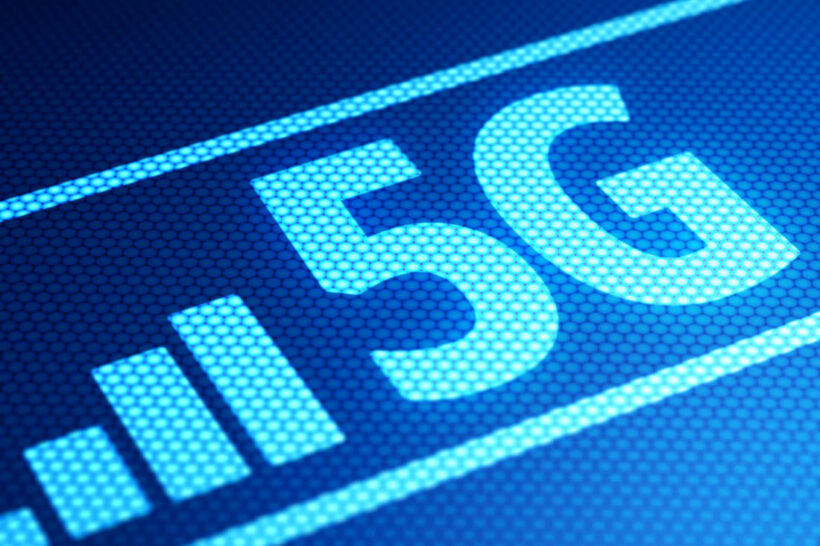 "50% of the local respondents said they are willing to pay 150 baht extra in fees per month."
5G, the next generation of phone speed, is on the way and coming to a smartphone near you.
A recent survey of 35,000 people around the world shows that there will be as many as 1.9 billion 5G subscribers globally in the next five years, and that in Thailand the technology will also be applied in the business world.
The survey was conducted on smartphone users aged between 15 and 69.
Wuttichai Wutti-Udomlert, head of network solutions at Ericsson Thailand, said the 5G network was laid down in South Korea earlier this year, and it is already being used in the US and most of Europe, which should encourage local mobile operators to lay down the 5G infrastructure in Thailand.
According to a survey involving 35,000 respondents in 22 countries, including 1,500 in Thailand, Ericsson said it believes that by 2024, to 65% of the global population will be using 5G and that 95 per cent of data traffic will be transmitted via 5G technology by the end of 2024.
He said that there are 7.9 billion mobile subscribers across the world (the global population as of April 2019 stood at 7.7 billion), and around 47% use the 4G-LTE network. Of the 1.54 billion subscribers in Asia-Pacific, Philippines has shown the highest growth.
In Thailand, the survey showed that most mobile users expect 5G technology to be available in a couple of years and that half of them will be ready to switch providers within six months if their operator doesn't offer the technology.
Thai mobile users say they are willing to pay 30% more for 5G services, while 50% of the local respondents said they are willing to pay 150 baht extra in fees per month. The survey also showed that consumers were looking for new 5G-ready applications and services, and will gladly pay for the privilege of using them.
Also, some 76% of Thai consumers believe they will be wearing augmented reality (AR) glasses instead of using mobile phones by 2025. Most of the Thai respondents also said that they will start watching high-definition streamed content once 5G is available.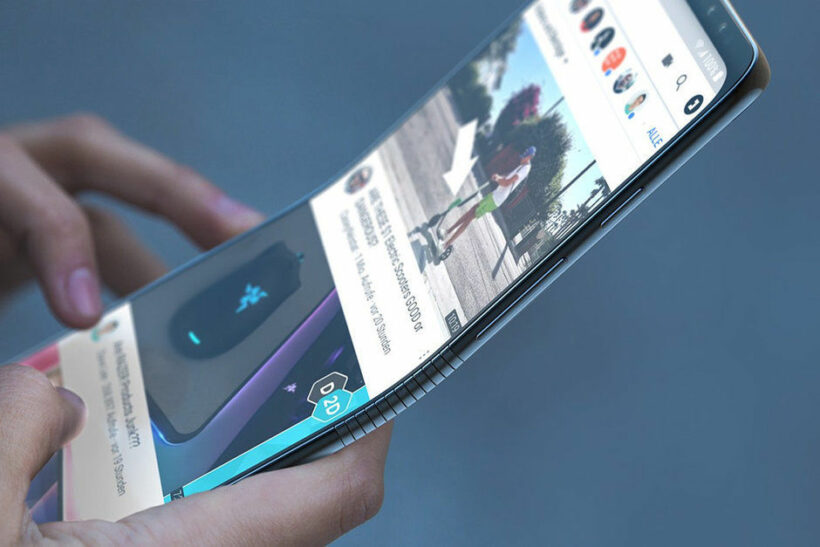 He added that 88 per cent of the respondents believe they will be making 3D holographic calls on a weekly basis, while 13 per cent believe hologram video calls will replace normal video calls. Some 66 per cent of the respondents believe 5G connectivity in vehicles will be as important as fuel efficiency and that smartphone users in Thailand will consume up to 130GB per month on a 5G device.
"There is growing awareness about 5G technology globally. I think average mobile data usage with 5G devices may increase 10-fold to 70GB per month in Thailand and that 5G uptake will be faster than expected. The top three industries in Thailand that will adopt 5G to support their business will be manufacturers that utilise robotics followed by services such as smart monitoring and public safety," Wuttichai said.
He added that Ericsson has signed 24 commercial 5G contracts across the world.
ORIGIAL ARTICLE: The Nation
Miracle magic Thai power generator rubbished by academic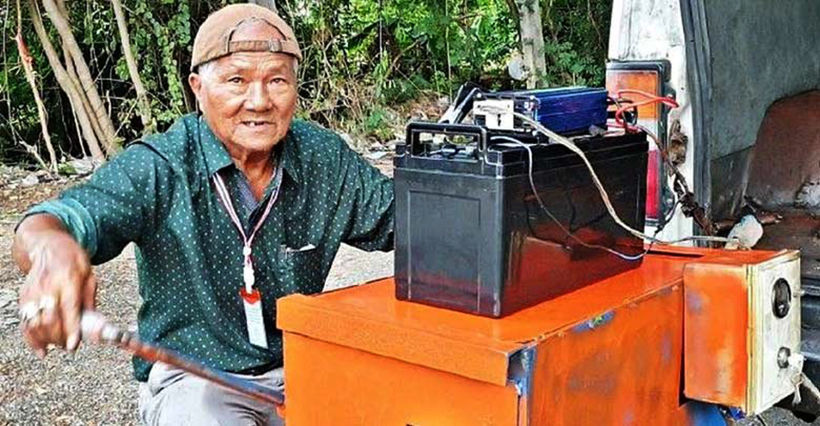 PHOTO: 75 year old Cheun Fanmeik, making power out of cranking a handle – INN News
A retired electrical engineer and professor at the Lat Krabang Institute of Technology is slamming the invention of a 'power generator' by a Thai pensioner as nonsense.
75 year old Cheun Fanmeik, who used to work at the Electricity Generating Authority of Thailand, claims he could get thousands of watts of power without traditional fuels. While he wouldn't give away specific details about his generator, he told reporters he didn't need oil, gas or coal to run the contraption – the generator uses a gear system which needs to be wound up by hand for about 15 minutes.
Chon Buri based Mr Fanmeik has 'copyrighted' the device and already received a patent from Thailand's Ministry of Commerce. He claims he was able to power his house for 6- 8 hours without using any fuel, just the stored up power from winding up his 'generator'.
But Professor Dusit Suksawat at the Lat Krabang Institute of Technology says the physics just doesn't add up and is "all a fake claim".
"If the guy said he was able to produce 20 watts of power (instead of 'thousands') I would be prepared to believe him."
He called on the inventor to present his machine and data for scientific analysis, according to Workpoint News.
Cheun said he had been working on the machine for more than a decade but many people commenting online ridiculed the claims.
SOURCE: Workpoint News