Miracle magic Thai power generator rubbished by academic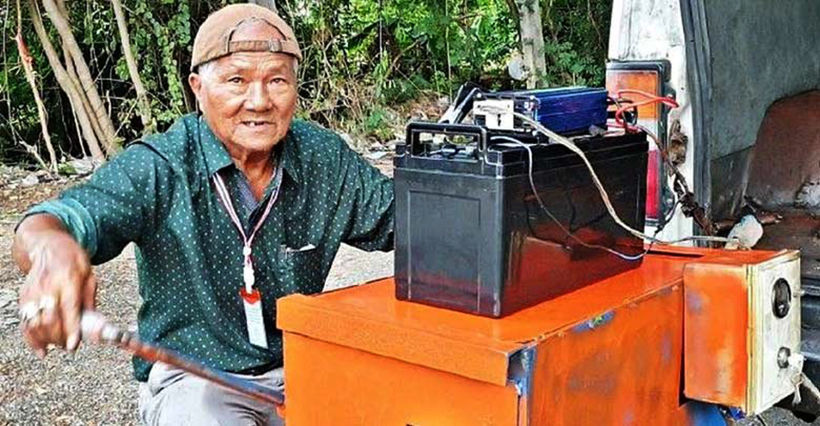 PHOTO: 75 year old Cheun Fanmeik, making power out of cranking a handle – INN News
A retired electrical engineer and professor at the Lat Krabang Institute of Technology is slamming the invention of a 'power generator' by a Thai pensioner as nonsense.
75 year old Cheun Fanmeik, who used to work at the Electricity Generating Authority of Thailand, claims he could get thousands of watts of power without traditional fuels. While he wouldn't give away specific details about his generator, he told reporters he didn't need oil, gas or coal to run the contraption – the generator uses a gear system which needs to be wound up by hand for about 15 minutes.
Chon Buri based Mr Fanmeik has 'copyrighted' the device and already received a patent from Thailand's Ministry of Commerce. He claims he was able to power his house for 6- 8 hours without using any fuel, just the stored up power from winding up his 'generator'.
But Professor Dusit Suksawat at the Lat Krabang Institute of Technology says the physics just doesn't add up and is "all a fake claim".
"If the guy said he was able to produce 20 watts of power (instead of 'thousands') I would be prepared to believe him."
He called on the inventor to present his machine and data for scientific analysis, according to Workpoint News.
Cheun said he had been working on the machine for more than a decade but many people commenting online ridiculed the claims.
SOURCE: Workpoint News
Keep in contact with The Thaiger by following our
Facebook page
.
Electric company worker severely shocked, injured in 5 metre fall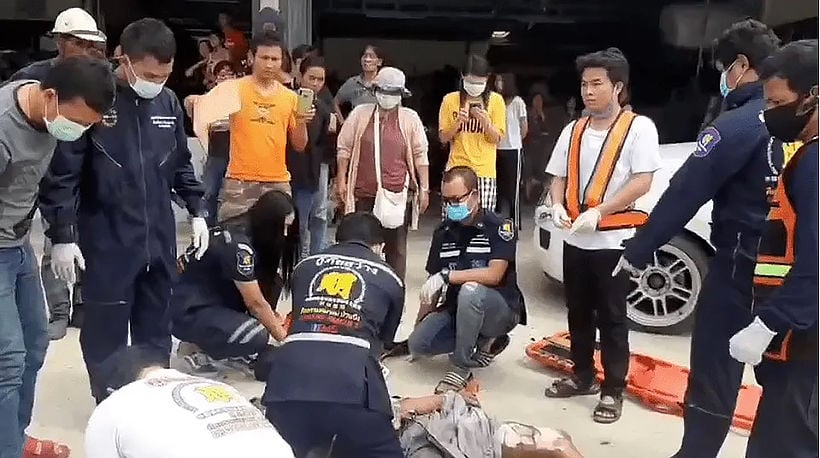 An electrical company worker has suffered critical injuries after an electric shock caused him to fall 5 metres to the ground in Chon Buri's Si Racha district this morning. 36 year old Adisak Bunsong, an employee of the Bueng Provincial Electricity Authority, was installing and changing electrical wires 5 metres above the ground on Road 331, near Village number 6, when he was shocked. Co-workers say it happened suddenly and claim he was using all the proper precautions. They told reporters they were unsure how the incident took place. Rescue workers from Prawayiang Thai Siracha gave Bunsong CPR at the […]
Koh Lan to get "neo" branding to attract tourists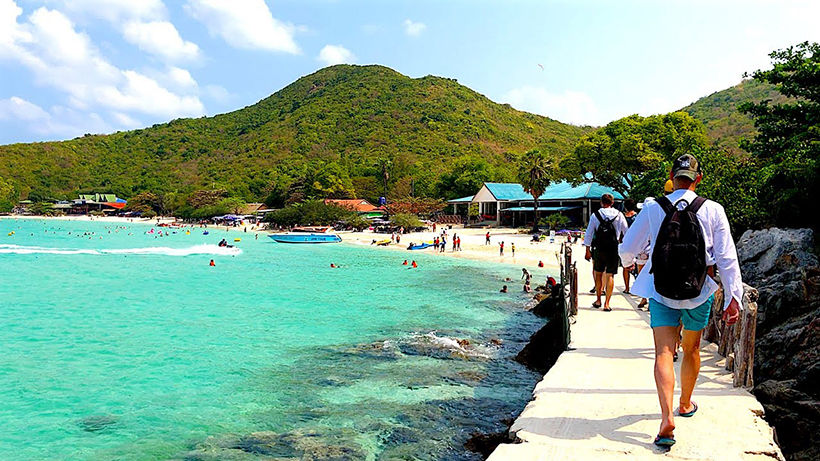 The popular resort island of Koh Lan, about 8 kilometres off the Pattaya coast in the Gulf of Thailand, will become "Neo Koh Lan", as Pattaya is being upgraded as a tourism and investment hub under the Thai government's poster economic project, the Eastern Economic Corridor (EEC) scheme. Pattaya's mayor says the island, along with Koh Sichang (north of Koh Lan) in Chon Buri and Koh Samet in Rayong, will be promoted as destinations for "quality tourism" under the Neo Koh Lan plan. "Neo Koh Lan plan will be modelled on the Neo Pattaya plan, which focuses on 5 key areas… […]
Busy motorbike thieves nabbed in Chon Buri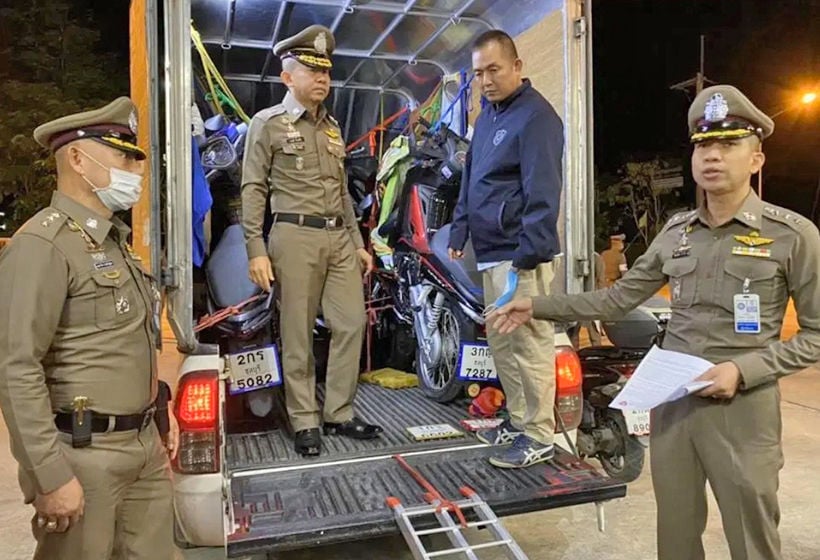 Police in Chon Buri's Banglamung district have arrested 2 prolific motorbike thieves. Officers of Police Region 2 announced that 2 suspects, identified as 31 year old Eakkachai 'Ton' Jantamoon and 34 year old Manas 'Dam' Saeueang, were arrested at a room in Soi Sukhumwit 31. Officers seized 8 vehicles in total. The pair have been charged with multiple counts of theft by night. Authorities say many motorbikes have been stolen in the Nongprue and other nearby areas during the last month. Several victims of the thieves thanked police for recovering their vehicles. The suspects reportedly confessed that they stole motorbikes […]