Grab v Get v Food Panda – Delivery apps battle for the streets of Thailand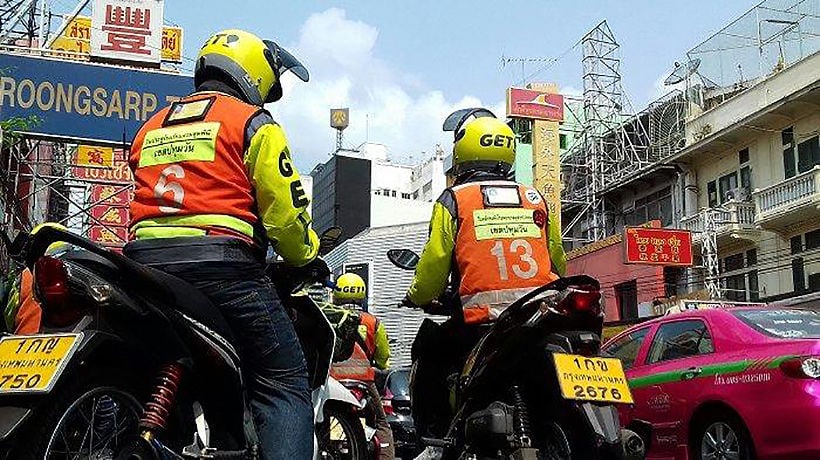 PHOTO: Tribune News
"Like hotel bookings, travel, airline booking, news, banking and music, the food delivery business is starting to transform the restaurant business too."
Food delivery apps Get, Grab and Food Panda are locked locked in delivery war. But instead of flak jackets and guns, they're wearing branded vests and carrying hot pizza on motorbikes. The pink Food Panda motorbikes plying the streets, just about everywhere in Thailand, are ubiquitous these days.
The two startups Get and Grab are both claiming strong growth with deliveries, especially around Bangkok. But all this might change after ride-hailing services may receive full government approval with plans to legalise the service early in 2020. Food Panda have been less forthcoming with their current successes in Thailand.
Both claim to be taking advantage of the "lazy economy". The growing popularity of the food delivery services is also seeing changes in the restaurant industry where special kitchens are now being opened servicing the 'online' app market only. Like hotel bookings, travel, airline booking and news, the food delivery business is starting to transform the restaurant business too.
The delivery services are starting to impact traditional restaurants where people are enjoying the convenience of eating at home and not having to battle with the traffic, especially around Bangkok.
Tarin Thaniyavarn, the head of Grab Thailand says that this is an exciting year for Grab in Thailand.
"In the past 10 months we achieved over 120 million bookings across all services."
"It is the largest, fastest and Number one food delivery platform in Thailand."
GrabFood claims to have registered 4 million transactions or bookings in the first four months of 2019, compared with 3 million throughout last year.
Kantar, a market research unit, says that, in the third quarter of this year, 54% of 599 consumers surveyed said GrabFood is often used for their food delivery.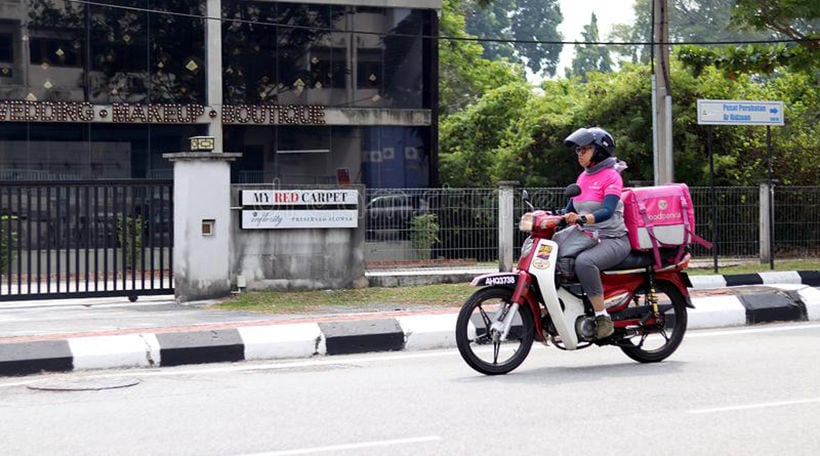 Meanwhile, Get Thailand, the Thai arm of Indonesia's 'Go-Jek' ride-hailing app, says they've added 10 million trips in Bangkok for all services since launching in February.
Wongtippa Wisetkasem, Get's director of platform operation, says the major contributor of the growth is Get Food service as it uses artificial intelligence to provide menus that suit each customer.
Get's major group of customers are 23-39 year olds.
"In a month, GET has over 300,000 orders of bubble milk tea which indicates the continual rise of the bubble milk tea era."
Both say the food delivery services are just a part of their apps. Both also provide rides and delivery of just about anything. The two companies are in competition with the traditional 'win' motorbike services that have rules the roads (and sidewalks) of Thailand for decades.
Grab says they provide ride-hailing service in 20 cities of 18 provinces and aims to expand more in second-tier cities that focus on tourism.
Both admit that they have not made profits as yet but are hoping that their business models will show a profit next year.
SOURCE: Bangkok Post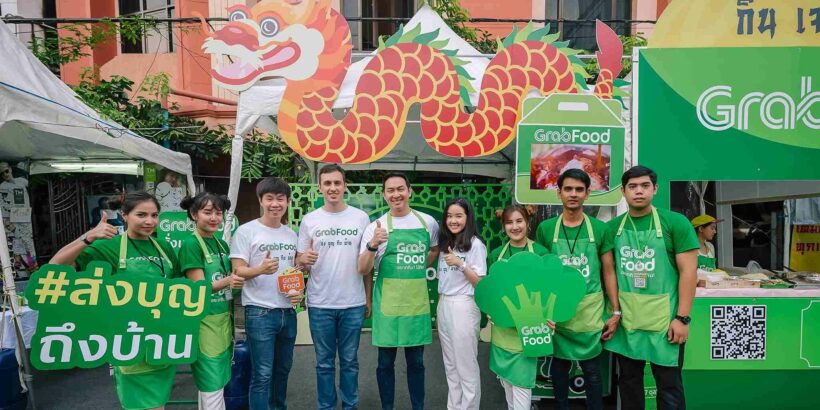 Keep in contact with The Thaiger by following our
Facebook page
.
Quality quarantine options for those who want some luxury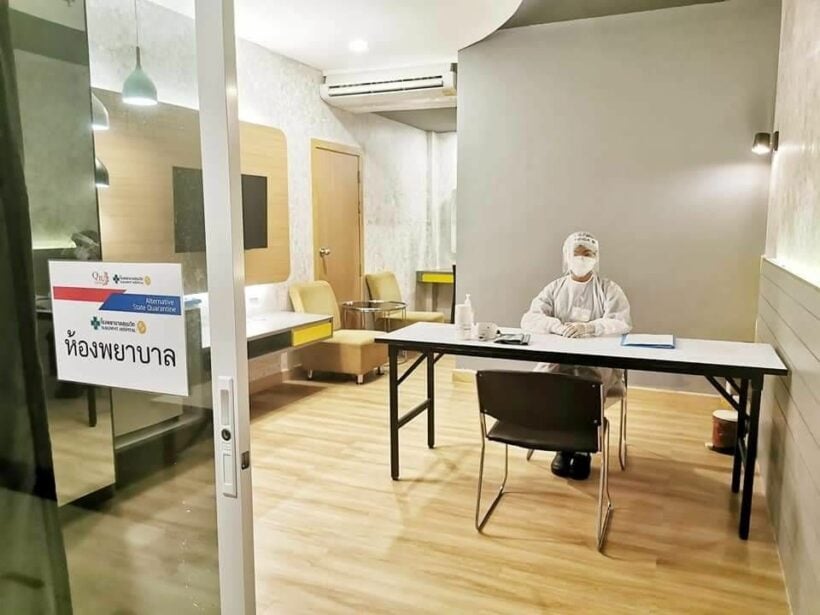 Private state quarantine options are available for those returning to Thailand and willing to pay a hefty price. The 14 day quarantine is required for everyone re-entering the country to prevent any possible spread of the coronavirus, but there are more luxurious options from hotels that have passed the test from the public health and defence ministries.
Around 90 guests so far have opted for the their mandatory quarantine at Qiu Hotel Sukhumvit. The hotel says they have received hundreds of enquiries about the alternative state quarantine service. The hotel is selling its quarantine package for 32,000 baht per person (for 14 days) which includes 3 meals a day. They are parenting with the Sukhumvit Hospital to provide, if needed, free ambulance service, coronavirus testing and a video call consolation with a doctor.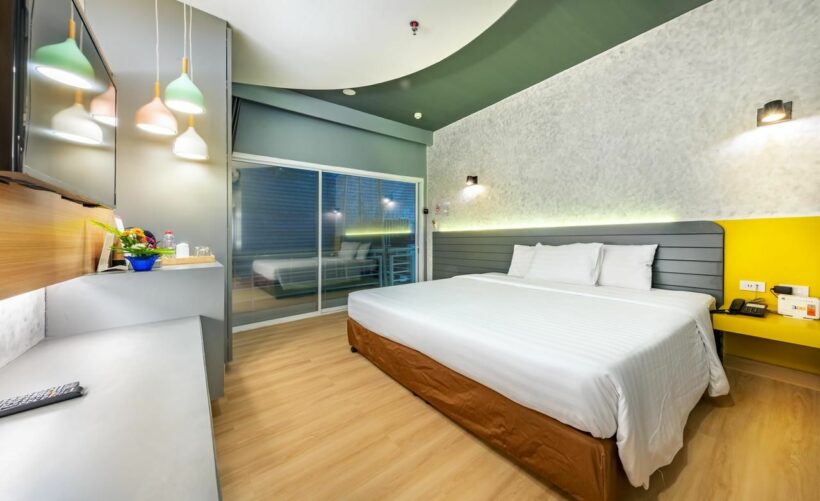 PHOTO: A room at the Qui Hotel, a step up from the state quarantine facilities
But Qiu Hotel is cheap compared to other alternative quarantine services. Other hotels include Movenpick Wellness BDMS Resort Hotel, Grand Richmond Hotel, Royal Benja Hotel and the Idle Residence. Prices at these venues range from 45,000 – 60,000 baht for a two week quarantine stay, according to hotels' Facebook pages.
Foreigners with work permits or permission from the labour ministry are allowed to enter the country, but they need health insurance, a health certificate and also need to be in quarantine for 2 weeks. They also need to be able to find flights to return to Thailand.
SOURCE: Nation Thailand
" Alternative State Quarantine "by Qiu Hotel and Sukumvit Hospitalท่านสามารถตรวจสอบรายชื่อโรงแรมทางเลือกสำหรับการกักตัวได้ทาง www.hsscovid.com หรือ https://www.naewna.com/local/490404

Posted by Qiu Hotel on Saturday, 2 May 2020
Keep in contact with The Thaiger by following our
Facebook page
.
Bangkok governor warns of canal pollution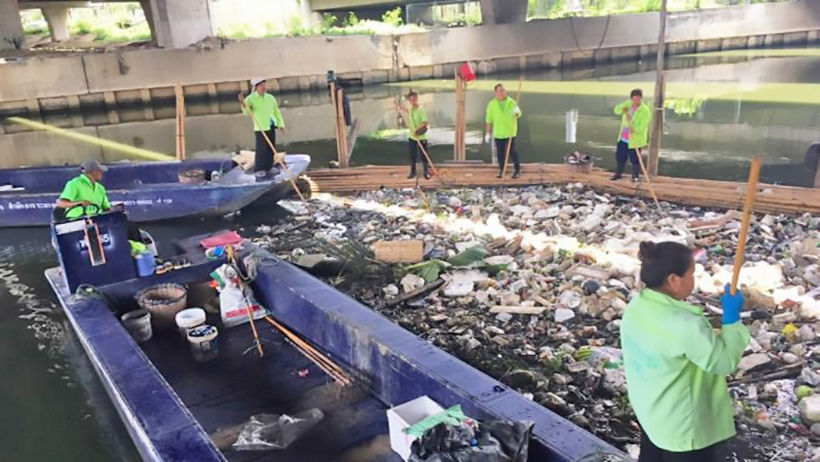 Bangkok's governor warns that the volume of garbage in Bangkok's canals is increasing and is beginning to block the sewer system, causing potentially health-threatening floods in many areas. Governor Asawin Kwanmuang said the removal of garbage from canals in Lat Phrao district and under Pradit Manutham Road alone required 5 trucks.
The area is just a kilometre away from a Rama 9 pumping station, which drains water from Lat Phrao Canal and Saen Saeb Canal to the Chao Phraya River.
"If the rubbish blocks the pipes and the tunnels, the city will be unable to drain water during floods in the rainy season."
The same problem is found in other districts, such as Chatuchak (northern suburbs of Bangkok). The governor has asked Bangkok residents to take this issue seriously, as the consequences are dire.
SOURCE: Nation Thailand
Keep in contact with The Thaiger by following our
Facebook page
.
Travelling Bangkok's klongs with Manit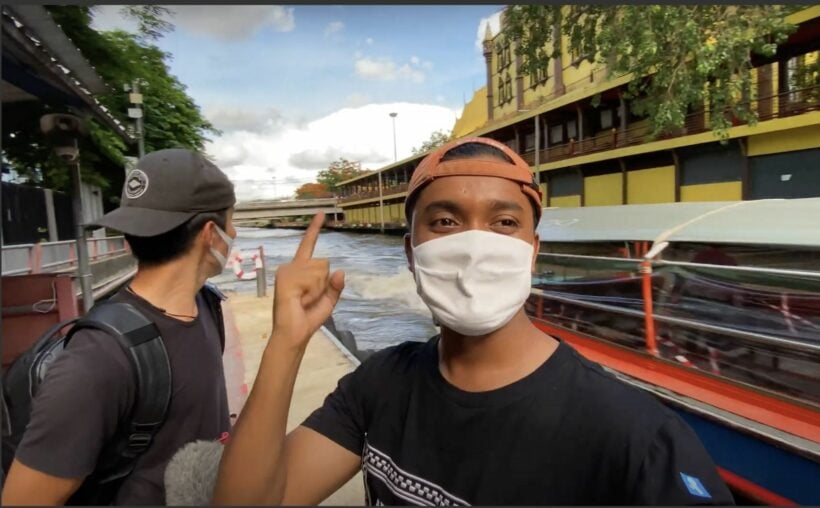 Should you move to Thailand? In this video I interviewed my friend @Christopher Lau , originally from California, USA and got a little insight of his experience behind living in Thailand for two years.
Then I took him for the famous canal boat ride in "Klong Saen Saep" Bangkok. By the end of the vlog we had a very delightful Thai food session (not so delightful for Chris 😂). Watch the video to find out more.
Manit is a YouTube vlogger and uses his camera and drone to allow us to see Bangkok from a different set of eyes.
Keep in contact with The Thaiger by following our
Facebook page
.