Southern ranger killed, two injured in Yala bomb ambush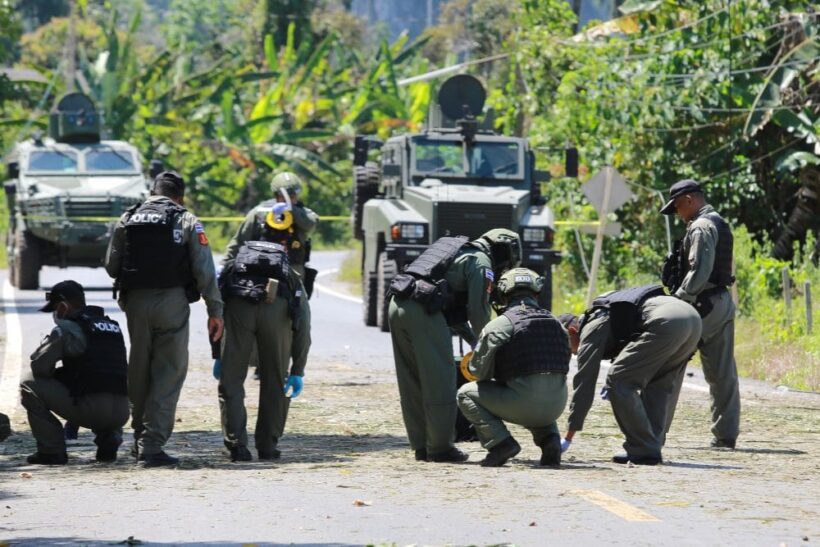 PHOTOS: The Nation
Southern insurgents have detonated a home-made bomb in a roadside ambush of a patrol unit of rangers in Yala's Bannang Sata district. The fatal incident happened this morning, killing one ranger and injuring another.
Yala provincial police were informed of the blast at 9.25am. It occurred on the main road in Tambon Bacho's Ban Ubae village.
33 year old Angkhan Ruankham was killed in the explosion, while fellow ranger 28 year old Theerawat Kanthanij was injured and rushed to the district hospital. Both victims suffered shrapnel wounds, with Theerawat being treated for thigh injuries.
Angkhan died at the scene, having sustained fatal wounds to the torso. A local Muslim woman, 38 year old Mayuree Jehdureh, was also injured with the blast impact breaking her right arm.
Police and troops, who inspected the scene, also found another home-made bomb that had failed to explode.
Bomb-disposal experts detonated the device by firing at it.
The two rangers caught in the blast were part of a six-member unit patrolling the road in the village. When the unit arrived at the scene, insurgents attempted to detonate the two bombs that had been planted near to each other, but only one exploded.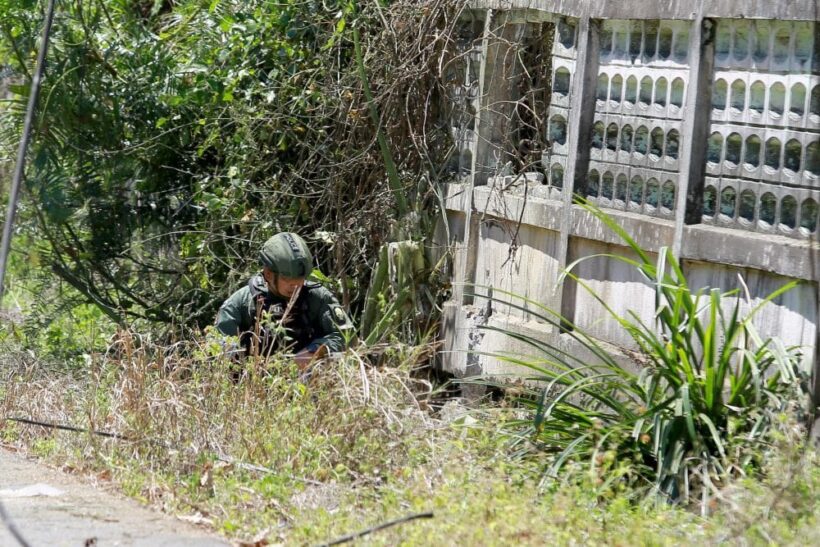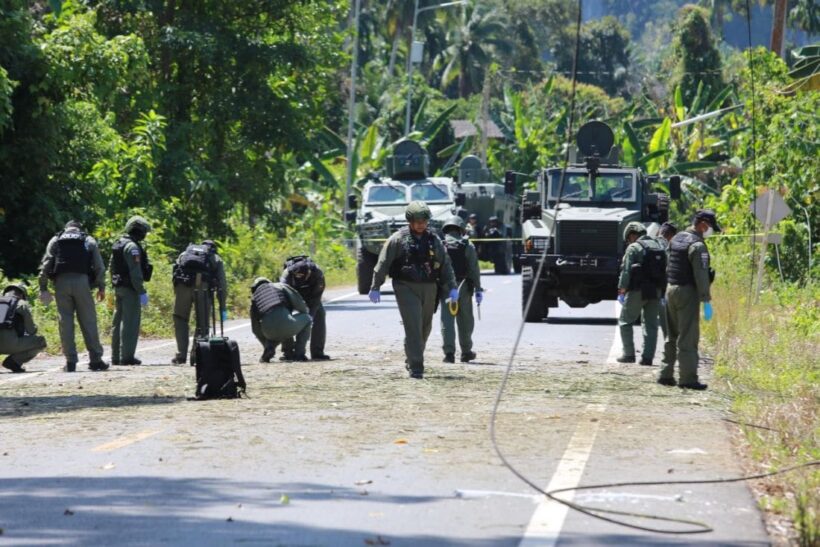 SOURCE: The Nation
Want more from the Thaiger family?
📱 Download our app on Android or iOS for instant updates on your mobile
📧 Subscribe to our daily email newsletter
👍 Like/Follow us on Facebook
🔔 Subscribe to or Join our YouTube channel for daily video updates
Thai public health and tourism ministers on Phuket to push the July 1 Sandbox reopening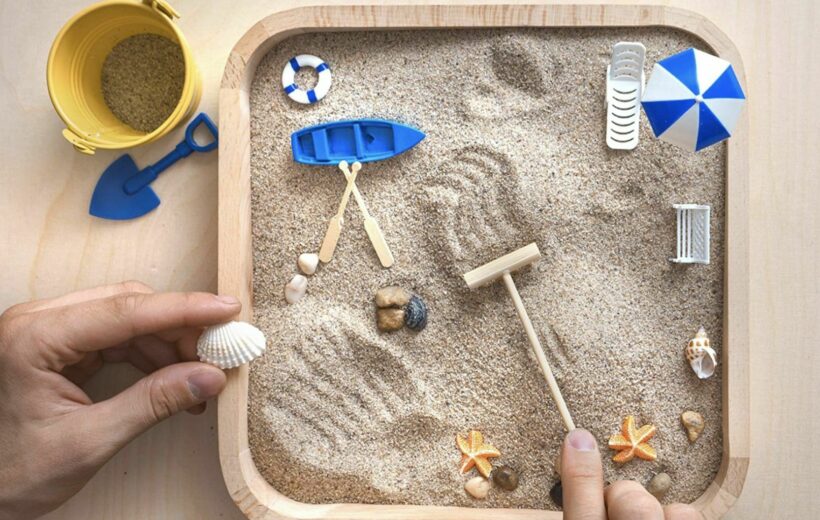 Bangkok has sent a couple of ministerial heavyweights to Phuket today to keep pushing the July 1 'Sandbox' bandwagon, insisting that Phuket will open to fully vaccinated tourists from July 1.
The Deputy PM and Public Health Minister Anutin Charnvirakul ,along with the Sports and Tourism Minister Phiphat Ratchakitprakarn, are doing the island PR tour today delivering a message from the PM Prayut Chan-o-cha who is confirming that Phuket will open to fully vaccinated international tourists from the start of July.
Phuket has continued to rack up between 10-20 new Covid infections each day over the past week and still has hundreds of people listed as 'active cases'. As of today 22% of the island has been vaccinated.
The original Phuket Sandbox model was intended to be quarantine-free. That issue was not made clear during today's PR trip from the 2 ministers. The full details of how Phuket will open to international tourists, how those tourists might get to Phuket, or where they will visit on an island with its tourist infrastructure shutdown, have not been provided at this stage. It has also not been discussed how long the international tourists will have to remain on Phuket before travelling to other parts of the country.
The Phuket Governor welcomed the prime ministerial delegation to Provincial Hall at lunchtime saying that Phuket would progress with its plans to launch the Phuket Sandbox from July 1.
"All stakeholders who are frontline warriors working to solve the problem of the Covid epidemic situation have earned the goodwill and concern from Prayut Chan-o-cha, who also believes that Phuket is ready to prepare for the opening of the Phuket Tourism Sandbox on July 1 for sure."
Phuket Province generated several hundreds of billions of baht of income for the country per year and Thailand relies heavily on tourism income. Indeed, second to Bangkok, Phuket was the government's golden goose delivering decades of high tourism receipt returns.
Speaking to The Phuket News, Anutin said…
"The government is ready to act as soon as possible. This has been clearly proved, such as by the large number of vaccine doses that Phuket has been allocated to vaccinate the people in the area to cover all groups and be as safe as possible as the 'Phuket Model'.
"When the economy is good, everyone gets better, so use patience to believe that good things will follow".
Another 100,000 Sinovac vaccines arrived on the island to be formerly handed over today by Minister Anutin. An additional 100,000 doses will arrive on Tuesday.
AstraZeneca vaccines are also due to arrive from June, daily reserved for people over 60 years old or people who have other health conditions which require the AZ vaccine instead of the Chinese manufactured Sinovac.
SOURCE: The Phuket News
Want more from the Thaiger family?
📱 Download our app on Android or iOS for instant updates on your mobile
📧 Subscribe to our daily email newsletter
👍 Like/Follow us on Facebook
🔔 Subscribe to or Join our YouTube channel for daily video updates
Phuket may ditch light rail and build smart bus system instead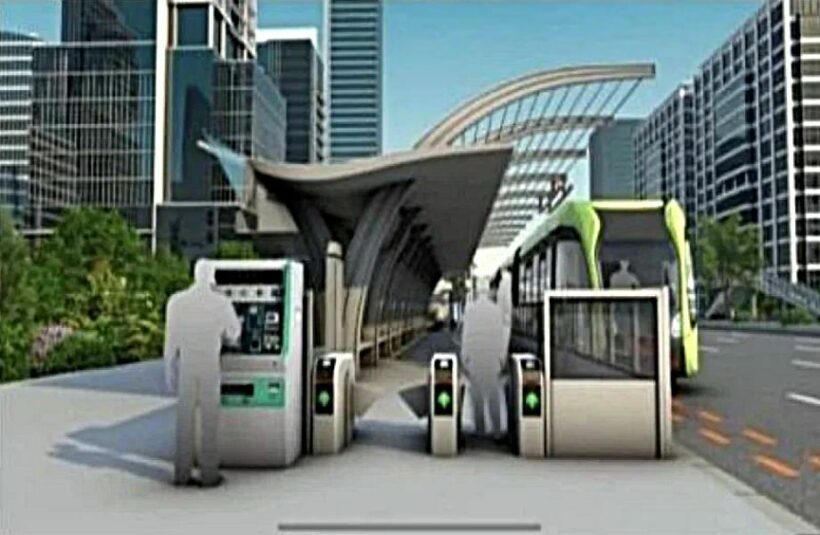 A proposal to drop the light rail planned for Phuket and replace it with a smart bus system is under an in-depth review as ordered by Phuket Transport Minister. Advocates for the smart bus – automated driverless buses on city streets – say that the project would bring mass transportation to Phuket Island for 15.2 billion baht cheaper than a light rail would.
The analysis was ordered Thursday in a phone meeting to check progress on regional transport projects. The Mass Rapid Transit Authority of Thailand has suggested changing the plan in Phuket from light rail to a smart bus system. The MRTA had been dead set on the light rail system but have now launched preliminary research on a driverless bus system.
HERE'S a previous story with more details about how the bus system would work, instead of a light rail.
But critics say the planned light rail system was almost unworkable with its routing not going through the main population centres and its complete avoidance of the tourist areas, was doomed from the start. The 5 years it was expected for construction would have caused major traffic snarls on the main island arteries and then reduced traffic flow on those arteries for the life of the light rail project.
Initial investigations show that an automated rapid transit bus system would shave about 9 months off the construction time and 15.289 billion baht from the budget. Cost-saving measures like precast concrete and launching gantries will further reduce construction expenses.
As a result, the bus system could be run with lower passenger fares than a light rail train would. The project was considering 3 bus fares… local in Phuket Town, local outside of Phuket Town, and transport between towns around the island.
The MRTA and the Office of Transport and Traffic Policy and Planning have coordinated with the Expressway Authority in Thailand to consider the smart bus plan and its effect on traffic. Unfortunately, the group is worried that building the smart bus system plan to be ready by 2026 while working on the Patong tunnel project scheduled to open in 2028 would create long-term detrimental traffic jams. They're considering a postponement to a 2030 launch (the Patong tunnel project has been in 'planning' mode for 20 years and will never happen).
The Transportation Minister has requested proposals for 2 different timelines to be delivered within the next 2 weeks, and plans to have the MRTA and EXAT come to Phuket for public hearings after Covid-19.
SOURCE: The Phuket News
Want more from the Thaiger family?
📱 Download our app on Android or iOS for instant updates on your mobile
📧 Subscribe to our daily email newsletter
👍 Like/Follow us on Facebook
🔔 Subscribe to or Join our YouTube channel for daily video updates
Man charged with rape of 36 women in Bangkok area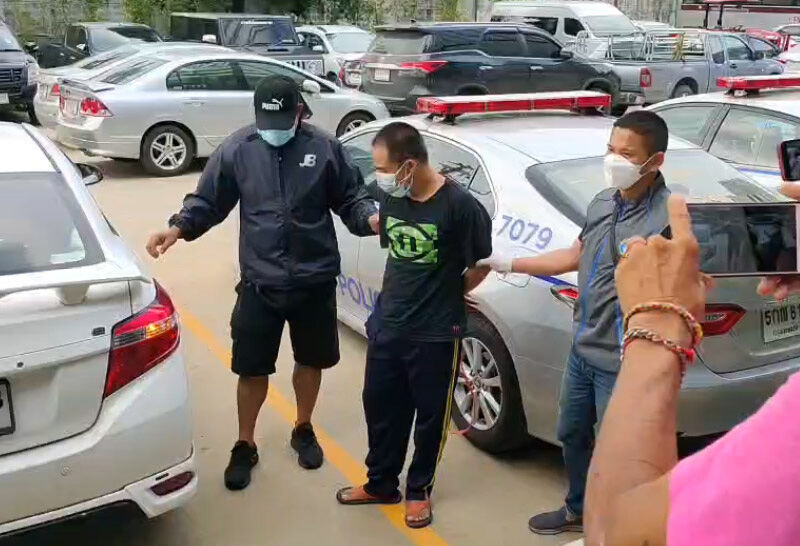 A serial rapist with complaints from 36 female victims from the end of 2020 until the beginning of this month has officially been charged with rape. Mr Denphum Wattanachotipinyo committed rape, theft, fraud, and deception in the Bangkok area and was arrested Wednesday in Sai Mai. He is 39 years old and is believed to be from Nontha Buri.
Thonburi Court issued a warrant for his arrest on May 4, and he was arrested on May 11 with coordination by the Commander of the Crime Suppression Division of the Royal Thai Police after escaping capture for several days. After appearing in court in Bangkok, he is now in Thonburi Prison for the rape charges. An extension was granted for police to hold him in until May 24 as evidence is gathered and charges are formalized.
Police requested that bail be denied as they worry Denphum may interfere with witnesses and is a flight risk considering the seriousness and the violent nature of his charges. During his imprisonment, police will review five other testimonies and take statements from any more witnesses. They will also examine medical reports for the first woman who reported a rape to the Bang Khun Thian Police Station in Bangkok on May 2 that launched the probe that brought down Denphum.
Two women have testified with similar details, alleging that they were victims of violent rape in his luxury condo in the Sathorn area of Bangkok, one on February 8 and one on May 1. Both say they were held at knifepoint with their lives threatened after being forced to take crystal meth. They came to his room under the promise of paid work. Many of the victims stated that they were robbed or forced to give Denphum money in addition to the brutal rape.
He's being charged for the rape cases in Bangkok with multiple violations under Sections 276 and 309 of the Criminal Code. Section 276 involves sex with women against their will when they cannot resist. Section 309 involves creating fear of bodily harm or death in women. Each count of the latter can be punishable by up to 5 years in jail, while the rape convictions would carry sentences of between 4 and 20 years.
SOURCE: Thai Examiner
Want more from the Thaiger family?
📱 Download our app on Android or iOS for instant updates on your mobile
📧 Subscribe to our daily email newsletter
👍 Like/Follow us on Facebook
🔔 Subscribe to or Join our YouTube channel for daily video updates