Unleash the Fun: Exciting Activities to Make Your Songkran Week Unforgettable!
Embracing Joy and Tradition: Unforgettable Experiences for Your Songkran Week Adventure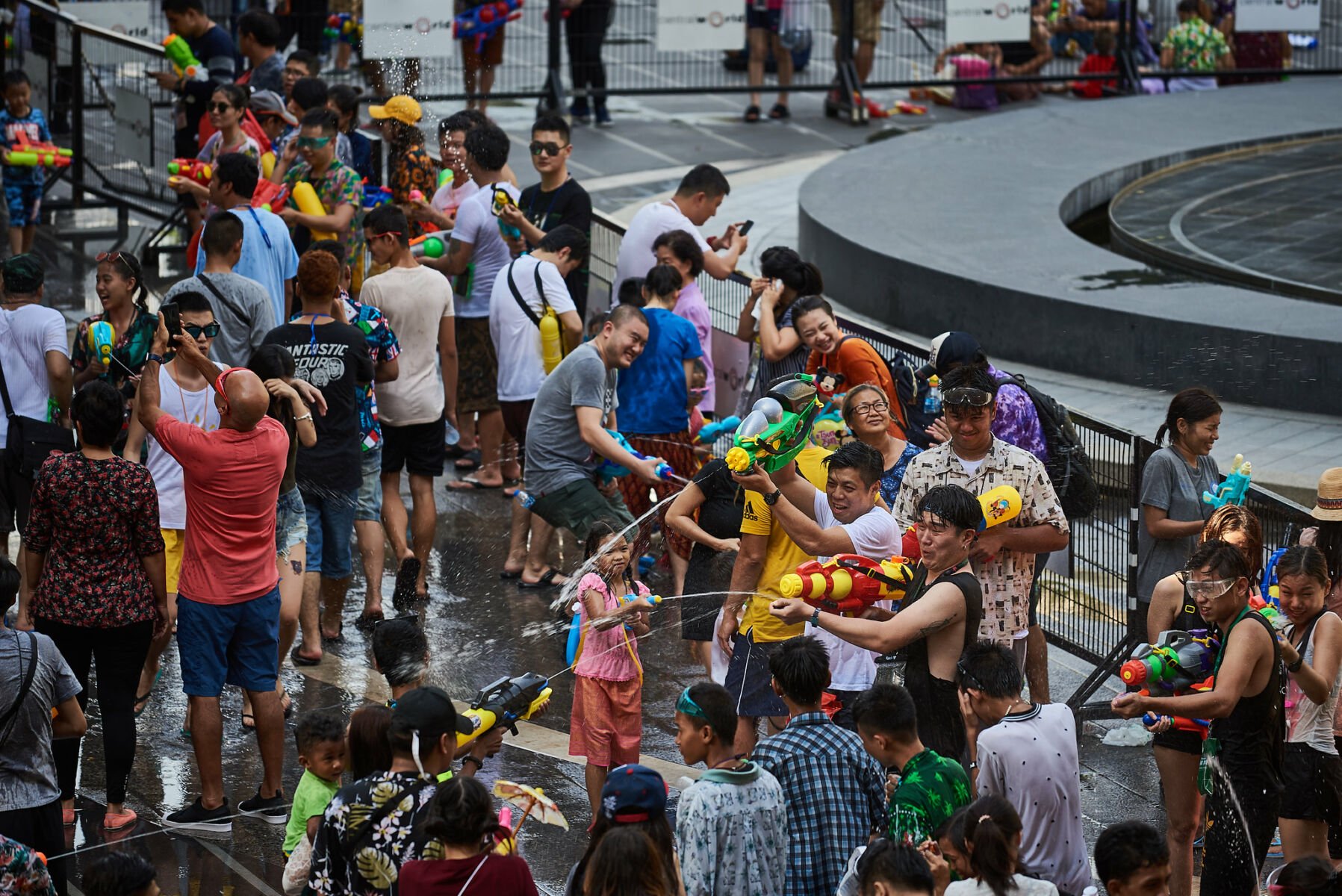 Happy Songkran everyone! As the temperature rises and the sun shines brightly in the Land of Smiles, Thailand eagerly anticipates its most cherished and vibrant festival – Songkran. Marking the beginning of the traditional Thai New Year, Songkran is a time for renewal, reflection, and unbridled merriment. Celebrated annually from April 13th to 15th, this exuberant festival showcases the rich culture and heritage of Thailand while bringing people together in a spirit of unity and goodwill.
Songkran's festivities are characterized by water, symbolizing the washing away of misfortunes and welcoming a fresh start. From the gentle pouring of water on Buddha statues to the exuberant water fights that fill the streets, the essence of Songkran is deeply rooted in the values of respect, compassion, and camaraderie. As both locals and tourists alike immerse themselves in this enchanting celebration, the air is filled with laughter, music, and the tantalizing aromas of traditional Thai cuisine.
Whether you're seeking spiritual growth, cultural immersion, or simply a week of unforgettable fun, Songkran offers a unique and captivating experience for all who participate. So, prepare to be dazzled as we explore the myriad ways to make the most of your time during this extraordinary Songkran week in Thailand.
Join the water fights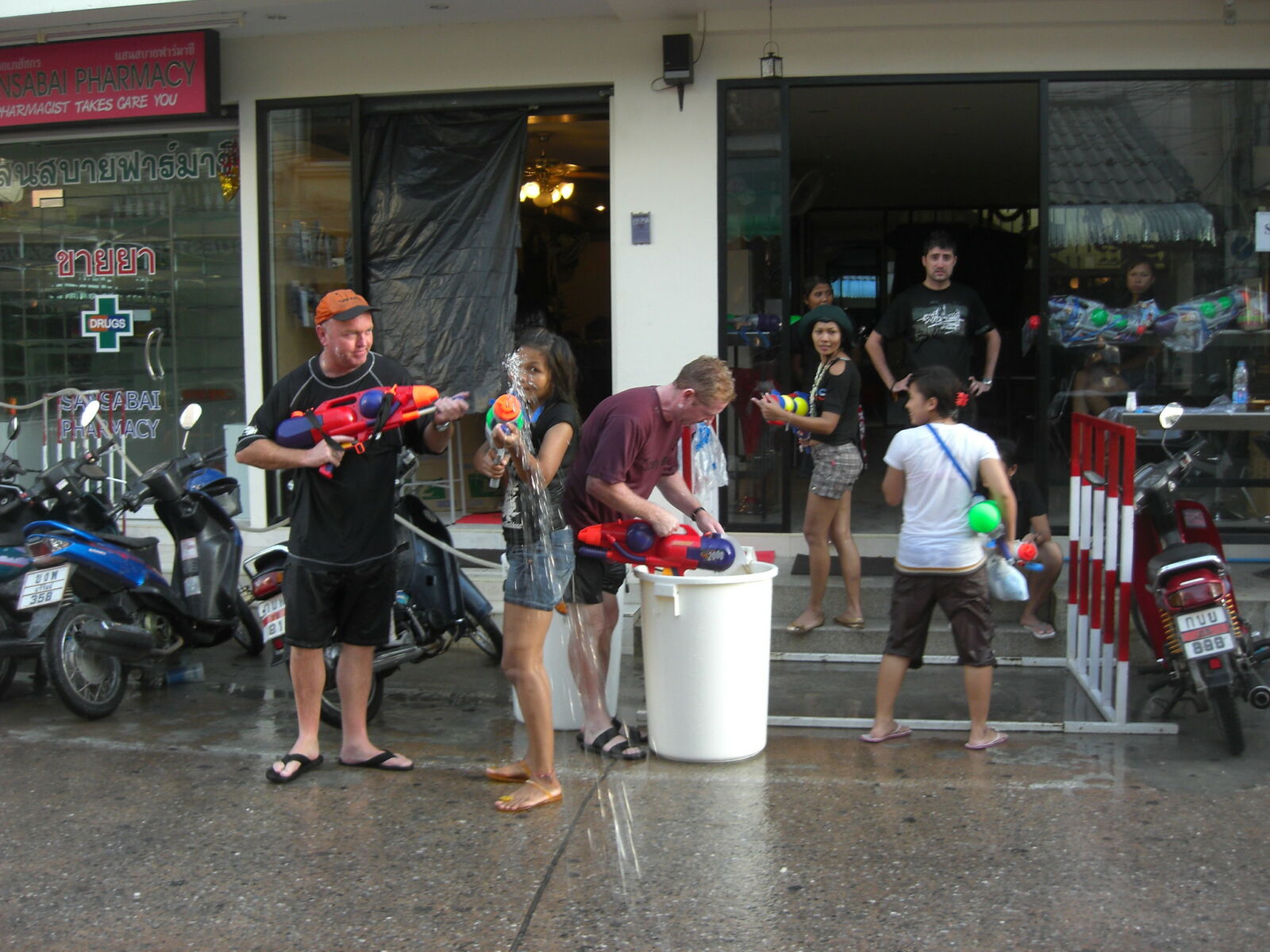 Arm yourself with a water gun or bucket and engage in good-natured water fights with locals and tourists alike, as splashing water symbolizes the washing away of bad luck and welcoming a fresh start. But make sure to secure your belongings with a plastic bag to prevent water from getting in. And also keep in mind of the rules and regulations during Songkran and avoid using cold water and splashing motorcyclists as it may cause accidents. So be safe and enjoy splashing water!
If you are unsure on where to go for the water fight, Silom is the right place to go to as it is widely recognized for hosting the most vibrant and exuberant Songkran gatherings in Bangkok. The entire street is 5-km long, and also packed with a lot of young Thai people celebrating.
Visit temples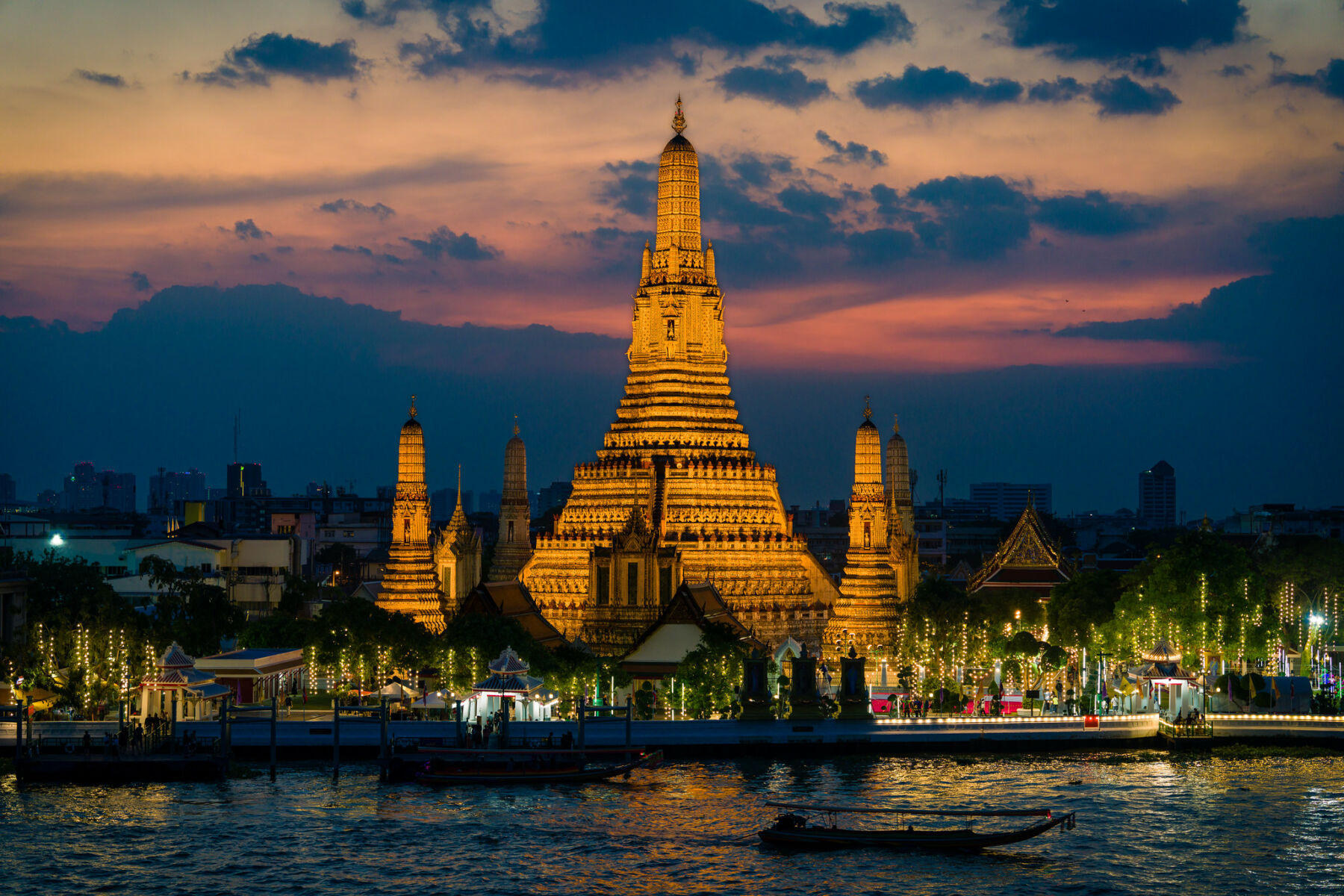 Visiting temples during Songkran is not only a spiritually enriching experience but also an opportunity to partake in time-honored traditions, deeply rooted in Thai culture. As you immerse yourself in the serene atmosphere of these sacred spaces, you'll discover a variety of customary activities that serve as a means of earning merit and fostering a sense of goodwill during the festival.
Check out our guide on the most beautiful temples to visit in Bangkok.
Taste local delicacies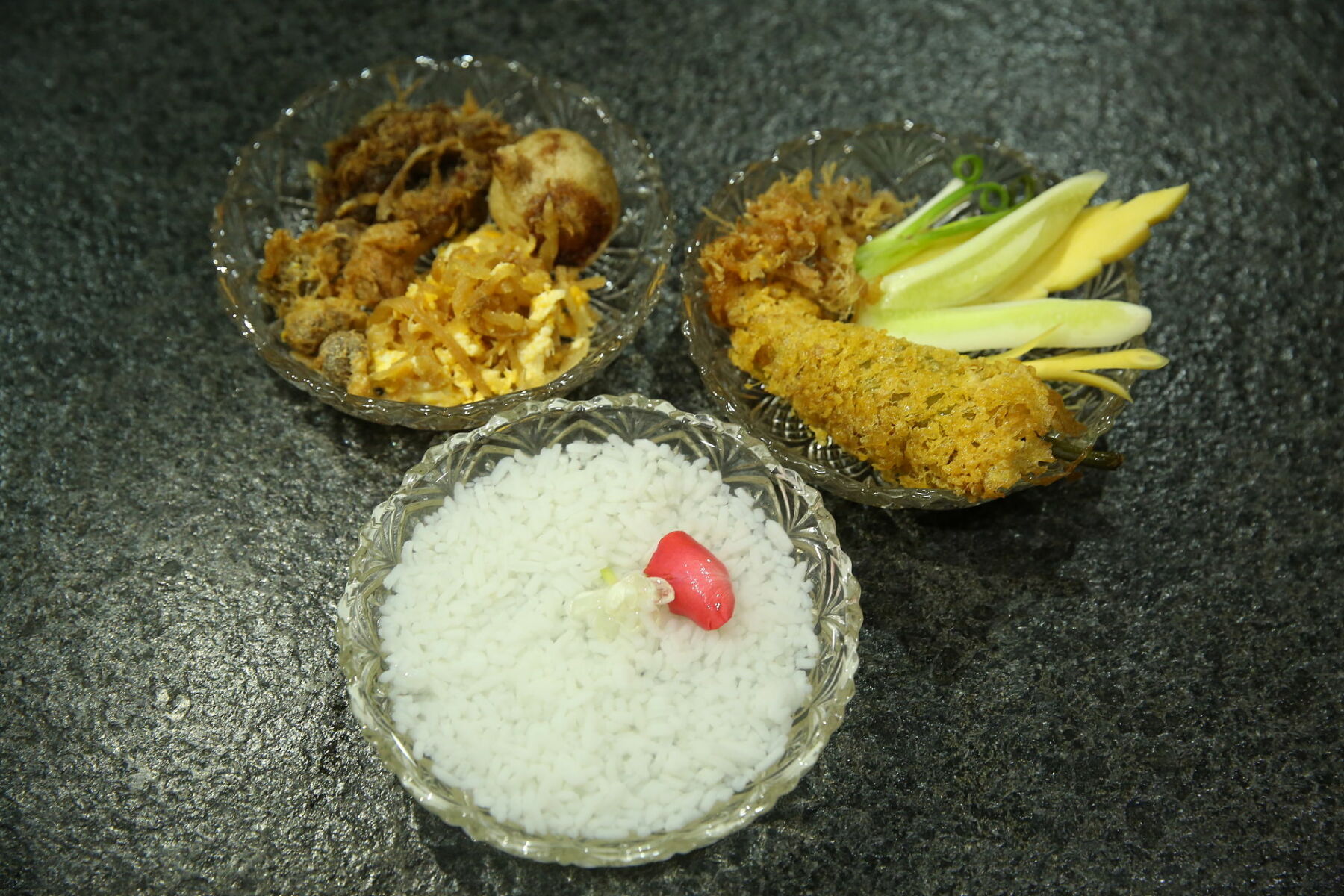 Tasting local delicacies is an integral part of immersing oneself in the spirit of Songkran. During the festival, the streets come alive with food vendors serving an array of mouthwatering dishes, showcasing the best of Thai cuisine. One such festive dish is khao chae, a refreshing meal perfect for the sweltering heat of Songkran. This dish features rice soaked in ice-cold, jasmine-scented water, accompanied by an assortment of side dishes such as fried shrimp paste balls, sweetened pork, and thinly sliced vegetables.
For those with a sweet tooth, indulging in traditional Thai desserts like mango sticky rice, coconut ice cream, or khanom krok (coconut pancakes) is a delightful way to round off your culinary journey. If you are not sure, where to go for enjoying meals, check out our guide on the 2022's hottest new restaurants in Bangkok
Explore Songkran art exhibitions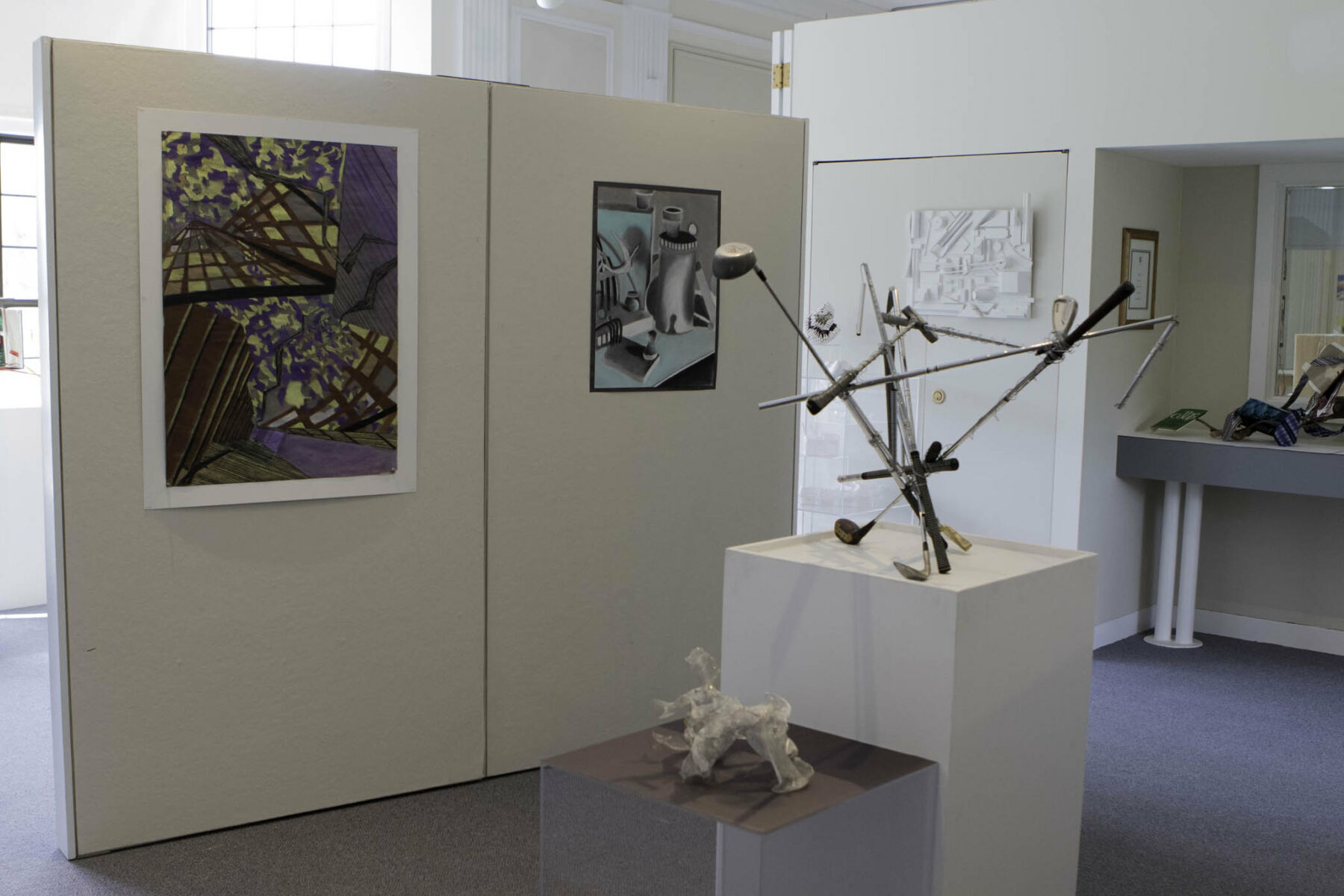 If you are more of an introverted person and want to enjoy your time with peace, you should definitely visit explore Songkran art exhibitions. As you wander through the displays, you'll encounter a diverse array of artistic mediums, including paintings, sculptures, photography, and mixed media installations, each piece offering a distinct interpretation of the Songkran experience.
The Journey to Anodard Exhibition by Teerapon Sisung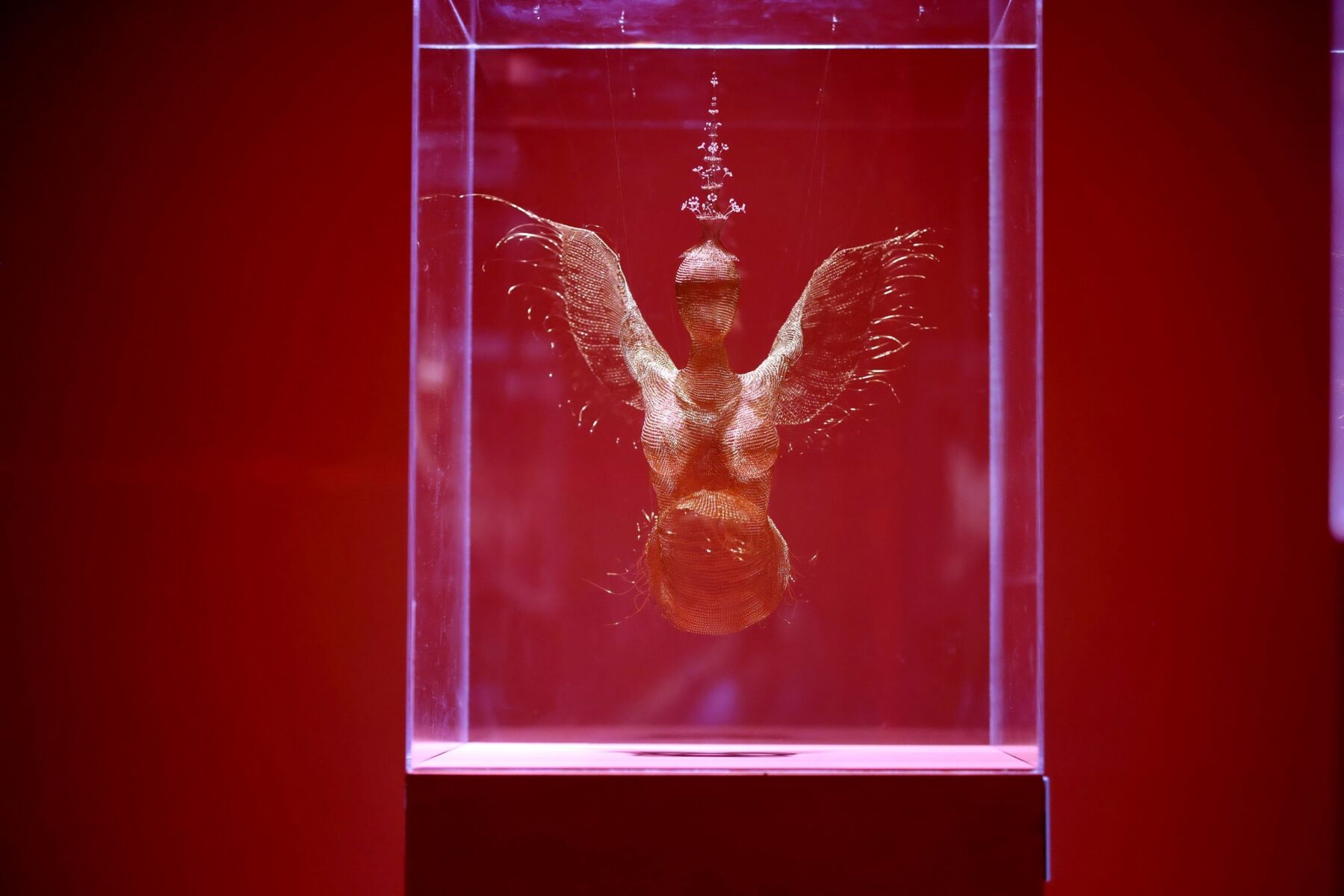 An exhibition of contemporary Thai art using copper weaving techniques by Teerapon Sisung.
Venue: Central Embassy shopping center at 1031 Phloen Chit Rd, Pathum Wan, Bangkok 10330, Thailand
Date: 4 – 17 April 2023
Opening hours: daily, 10:00 AM – 10:00 PM
Participate in the massive water splashing festival at IconSiam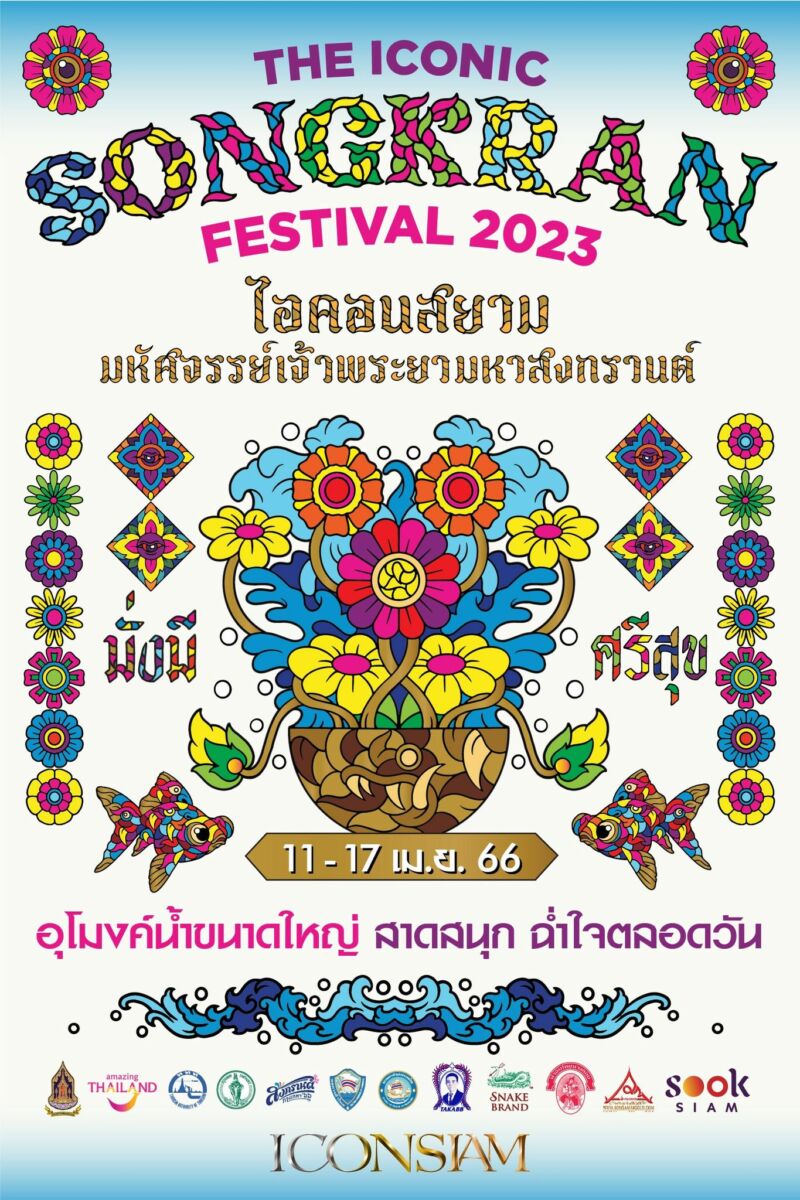 Address: ICONSIAM
Date: 11 – 17 April, 2023
This Songkran, experience an unforgettable celebration at ICONSIAM from April 11th to 17th, 2023, featuring the grand event, The Iconic Songkran Festival 2023. Immerse yourself in a vibrant atmosphere filled with special appearances, mini-concerts, traditional Thai attire, and an authentic Buddha statue pouring ceremony by the Chao Phraya River. Don't miss the chance to be a part of this spectacular Thai New Year festivity, where you'll create lasting memories and fully embrace the spirit of Songkran.
Experience the unique Songkran festival at Siam Paragon's Summer Ultrasonic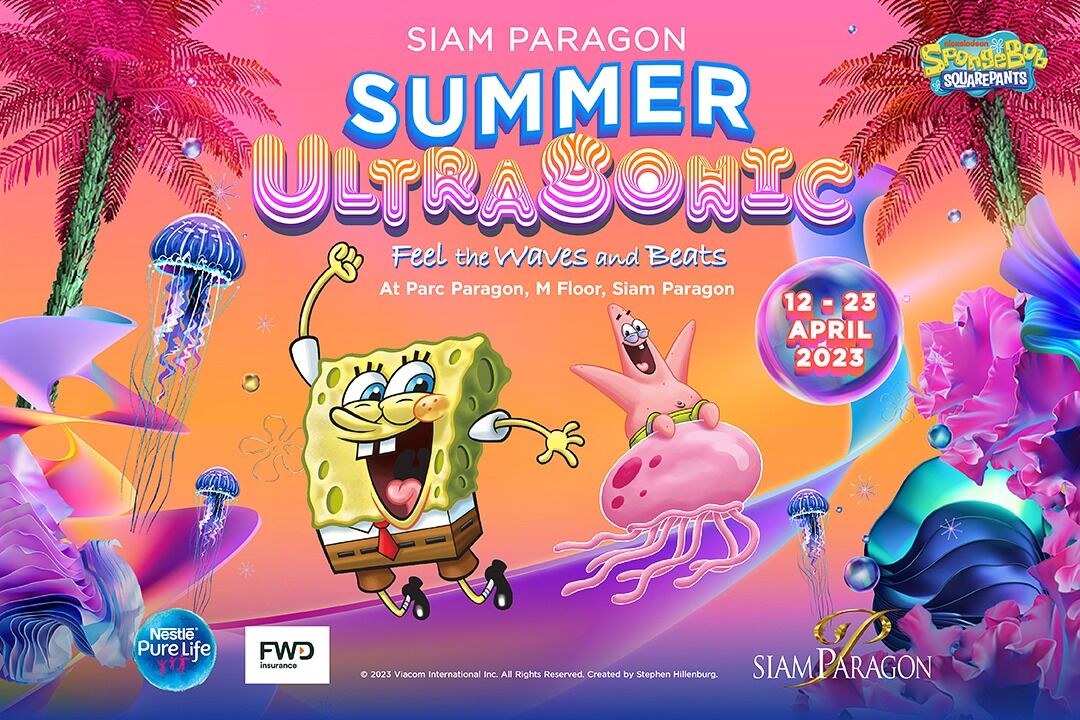 Address: Parc Paragon, M Floor, Siam Paragon
Date: 12 – 23 April, 2023
Dive into a world of entertainment featuring the iconic cartoon character SpongeBob SquarePants and his best friend, Patrick Star. Visit Paragon Park on Level M from April 12-23 to experience larger-than-life slides, cute art installations, and fun-filled activities under the "Colorful DAY Playful NIGHT" concept.
From April 12-16, there will be a series of concerts featuring famous Thai artists At Paragon Park and traditional Thai performances at the Fashion Gallery on Level 1. In addition, you can also participate in the sacred Songkran tradition of pouring water over Buddha statues as well.
So, join the festivities at Siam Paragon's Summer Ultrasonic 2023 and create unforgettable memories this Songkran week!
Head into a Pokémon world at this water festival at CentralWorld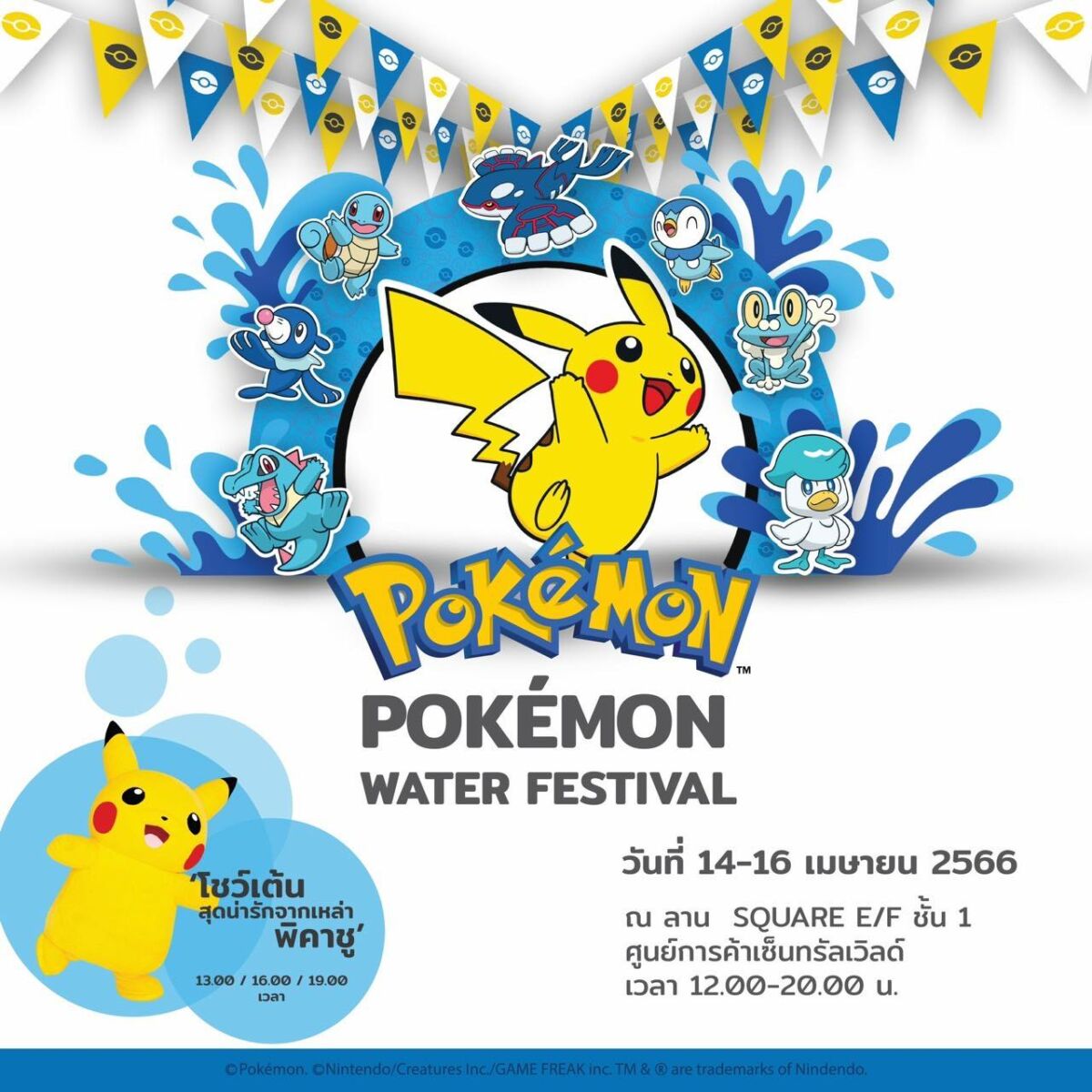 Address: Square E/F, 1st Floor at centralwOrld
Date: 14 – 16 April 2023
For all of those who are Pokémon fan, CentralWorld is organizing a Pokémon-theme water festival with special performances, fun games, activities, and also Pokémon souvenirs. So, make sure to come and spend your time at this amazing water festival!
Dive into Songkran pool parties
As Songkran ushers in an atmosphere of exuberance and water-fueled festivities, there's no better way to embrace the spirit of the season than by plunging into the ultimate aquatic experience – pool parties! These lively events, held throughout the country, combine the best of both worlds: the euphoria of Songkran's water battles and the carefree vibes of a summer poolside gathering.
So, grab your swimsuit, sunscreen, and water gun, and get ready to dive into an unforgettable Songkran adventure, where splashes of fun, pulsating music, and great company create the perfect recipe for an epic celebration!
amBar pool party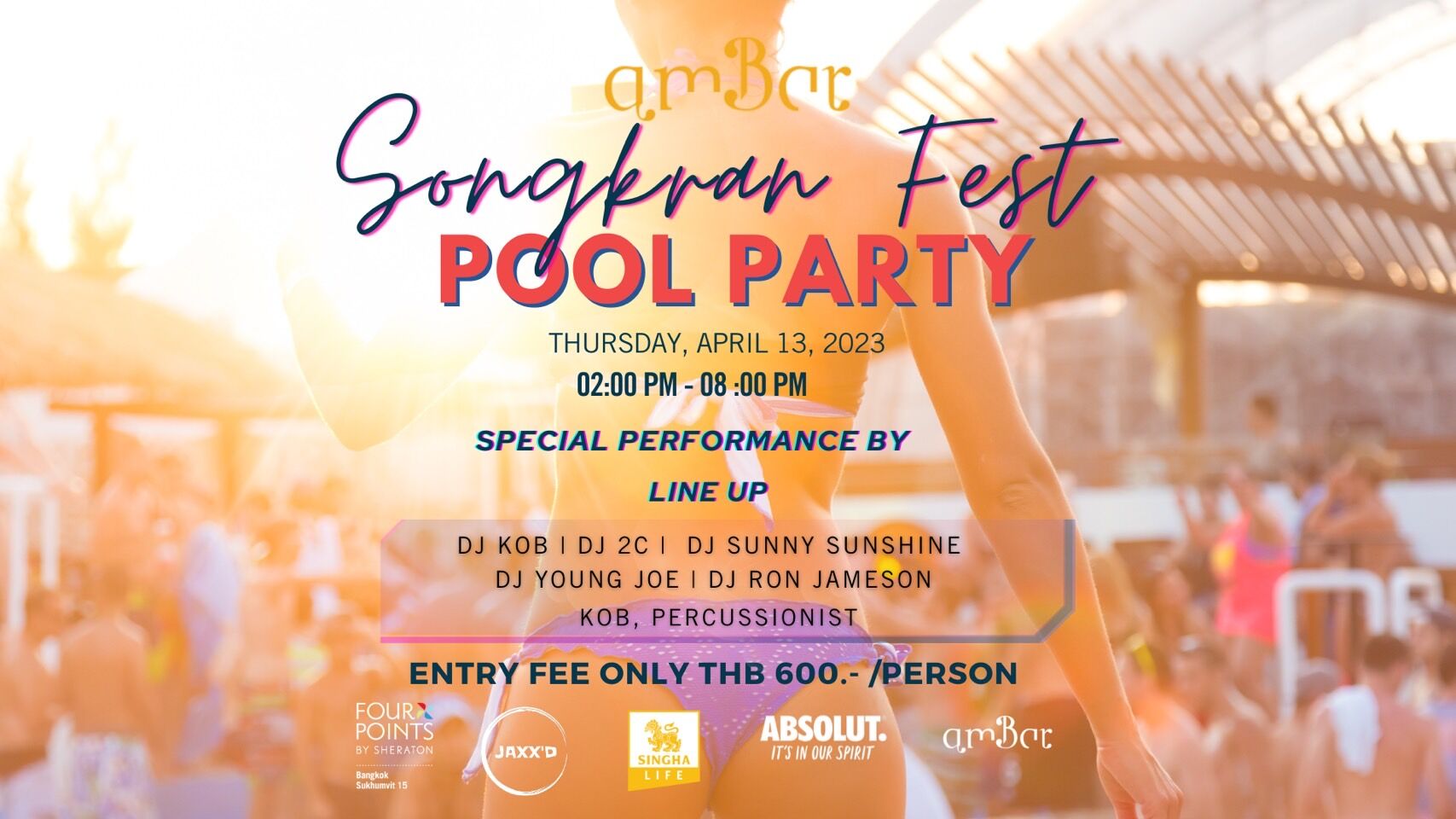 Go and have fun at this pool party organized by the amBar Bangkok, with drinks and DJ artists that will make the event very fun and lively. The tickets can be purchased now, costing at 400 THB for the first 100 tickets, and at 600 THB if purchased on-site. In addition, the ticket also includes one welcoming drink as well!
Address: 4 Sukhumvit Soi 15, Klongtoey-Nua, Watthana, Bangkok 10110
Date: 13 April, 2023
Time: 2:00 PM – 8:00 PM
Beat the summer heat by refreshing at Bangkok's top bars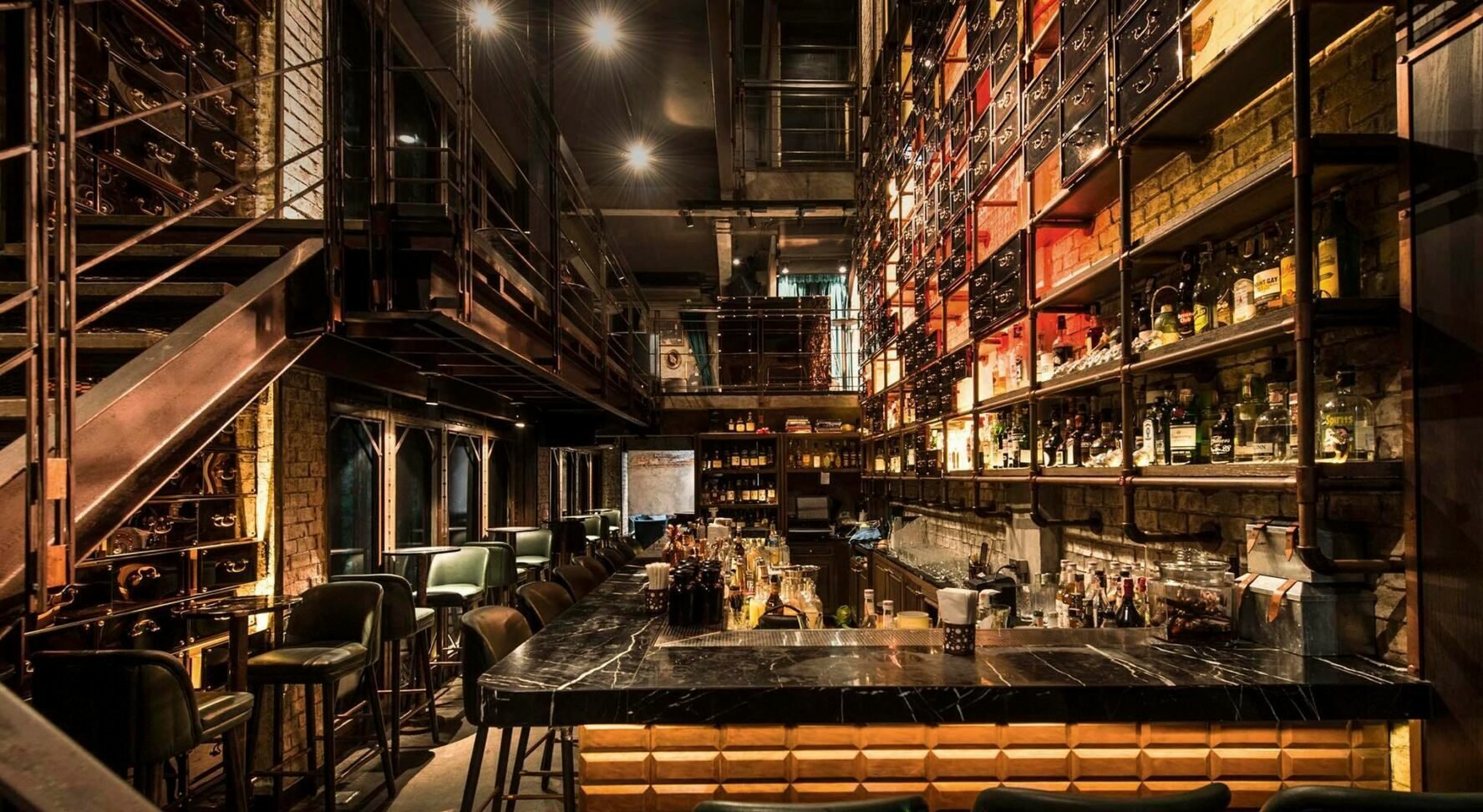 During Songkran's heat, Bangkok's lively bars offer a refreshing escape. From stylish rooftops to cozy speakeasies, there's a perfect spot for everyone to unwind after a day of water fun and cultural activities. Enjoy expertly crafted cocktails, cold drinks, and delicious bites while you explore the city's vibrant nightlife, making your Songkran experience even more memorable. Check out our guide on the best bars for cocktails in Bangkok.
In conclusion, the Songkran week offers a myriad of exciting and fulfilling ways to immerse yourself in the vibrant Thai culture and create unforgettable memories. From engaging in exhilarating water fights and attending lively pool parties to participating in traditional temple rituals and exploring captivating art exhibitions, there is truly something for everyone during this unique celebration.
As you embrace the spirit of renewal, joy, and unity that defines Songkran, you'll not only forge deeper connections with the local community but also gain a profound appreciation for the rich heritage of Thailand. So, dive into the festivities, relish the enchanting experiences, take photos, and make the most of your Songkran week adventure!
If you want to find out more information about the Songkran festival, make sure to check out our guide on the festival.

Bangkok News
Guides
Songkran

Join the conversation and have your say on Thailand news published on The Thaiger.
Thaiger Talk is our new Thaiger Community where you can join the discussion on everything happening in Thailand right now.
Please note that articles are not posted to the forum instantly and can take up to 20 min before being visible. Click for more information and the Thaiger Talk Guidelines.