Thai junta retains power to detain people without charge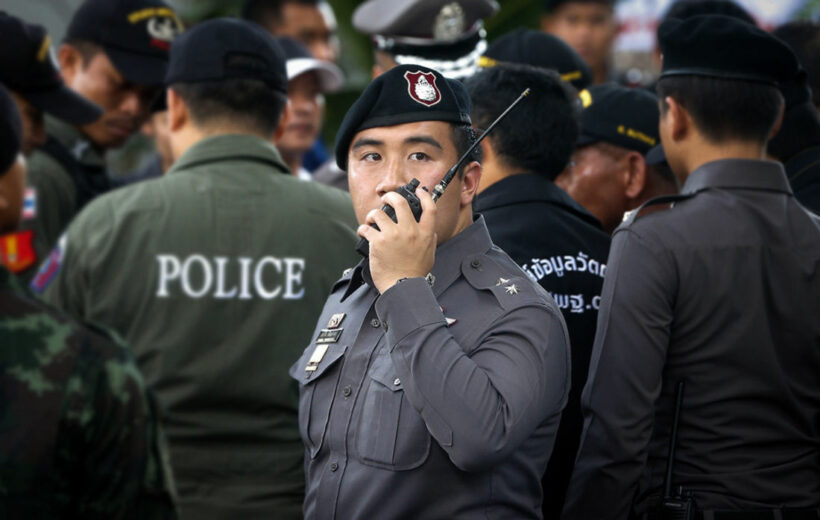 "… though the junta's orders are being revoked, their impact will still be felt in society."
Opposition politicians and the Thai public are voicing dissatisfaction with the junta's decision to hang on to its order authorising arbitrary military detention.
Even though the junta has announced the revocation of 70+ old NCPO orders, including media intervention and trying cases in military court, critics say there is still room for improvement.
The Future Forward Party secretary-general, and former law professor, Piyabutr Saengkanokkul says that the decision to hang on to some orders was made just before the NCPO is dissolved, because it wants its leader General Prayut Chan-o-cha to have full power until the last minute. He also said that the revocation of 70 old orders was not quite enough.
"The junta is still supported by the Constitution's Article 279 because it pardons them for all their actions," adding that Future Forward's mission is to have this law abolished in order to stop the junta from being above the law.
He also said that, though the junta's orders are being revoked, their impact will still be felt in society.
The Future Forward Party is looking to launch a motion in Parliament to set up a committee to study all the impacts these orders have had.
"It's not like we can forget these orders ever existed once they are revoked," he said.
Pro-rights organisation iLaw, which has been campaigning for the junta to revoke its "announcements" and orders after the election, acknowledged the junta's move. However, it said the order that allows soldiers to detain people without a charge for seven days and other similar orders that remain are an infringement on people's rights and freedom.
The organisation said there are some 20 junta orders that must be removed, and it is awaiting Parliament's approval of the proposal it has submitted with more than 13,000 signatures.
Original story: The Nation
Keep in contact with The Thaiger by following our
Facebook page
.
Survey – Thais not taking sides and 66% prioritise health care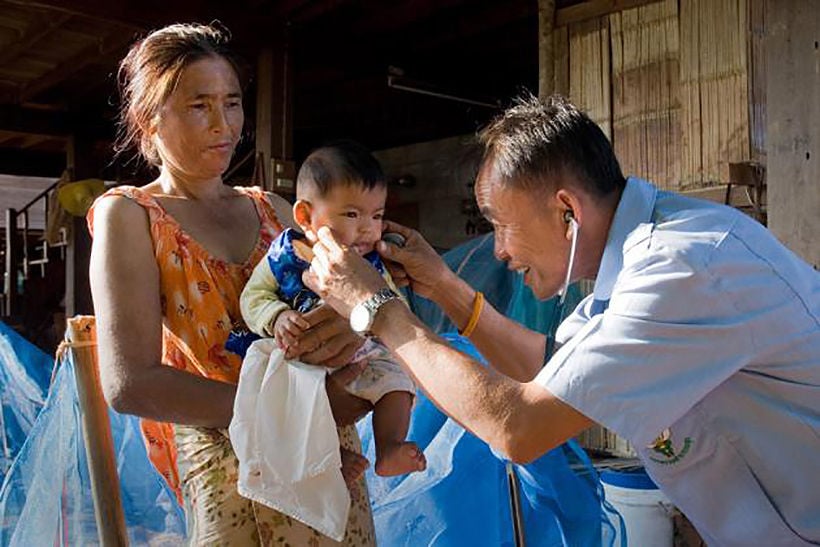 The majority of respondents to a Super Poll survey, say that they are still waiting to see where they will put their future support. For now they're saying they neither support the Government or Opposition, preferring to wait to assess their performance.
Super Poll conducted the survey on 1,069 people from a wide range of occupations nationwide between October 15–19.
The director of Super Poll, Noppadol Kannikar, says that one interesting finding was that 67.2% of respondents admitted that they prefer not to take sides, with the Government or Opposition, because both are currently under-performing and they want to wait to assess their performance.
But 16.9% of the respondents are supportive of the coalition Government, compared to 15.9% who oppose it.
On the question of Government spending, the survey showed 65.9% want quality health care as their top priority, 59.8% want good and secure jobs, 54.3% want security for their lives and property, 50.8% want increased road safety, 48.2% want government help for small and medium-size enterprises and 37.0% want government to provide them with housing.
SOURCE: Thai PBS World
Keep in contact with The Thaiger by following our
Facebook page
.
PM will act on opposition's recommendations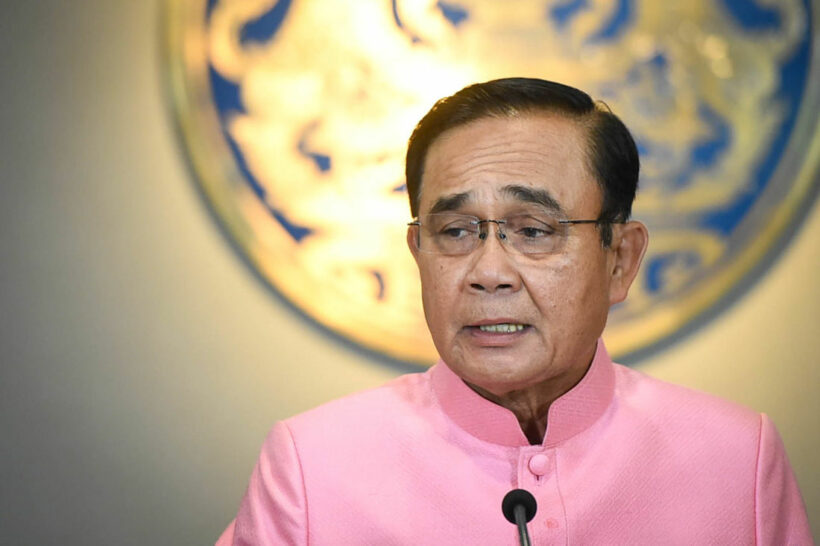 Prime Minister Prayut Chan-o-cha said on Saturday that he was satisfied with the deliberations over the budget bill in the previous two days and promised to act on the constructive suggestions offered by opposition parties.
Regarding the 400 billion baht allocated for the Central Fund, the Prime Minister admitted that the figure seems high, but it actually isn't when measured against various urgent issues requiring immediate attention, such as flood relief, pensions and critical projects proposed by local administrative bodies during cabinet meetings.
Defending the increased military budget, the PM said that the mission of the military isn't just to defend the country from invasion, but also the interdiction of smuggling and non-military activities such as disaster relief operations.
Tens of thousands of troops are deployed along Thailand's borders, with many of them stationed in the deep south to maintain peace in the often restive region.
He defended the need for new armaments, including navy's plan to procure new vessels to protect Thailand's marine resources and enhance the navy's overall capacity. He pointed out that Thailand isn't the only country in the region enhancing its military.
He said that about 2,000 projects have been proposed to address the flooding issue and that budgetary constraints mean the government must be selective, priority being given to those which are most urgent.
Regarding the 300 billion baht investment budget, the PM said that since investments in various major infrastructure projects are, and will be undertaken by the private sector, the funds will be used as seed money from the government to supplement private investment.
He said that public debt, now 41% of GDP, is not a serious concern as Thailand has the ability to service the debts.
SOURCE: thaipbsworld.com
Keep in contact with The Thaiger by following our
Facebook page
.
PM defends the 80 billion baht munition spend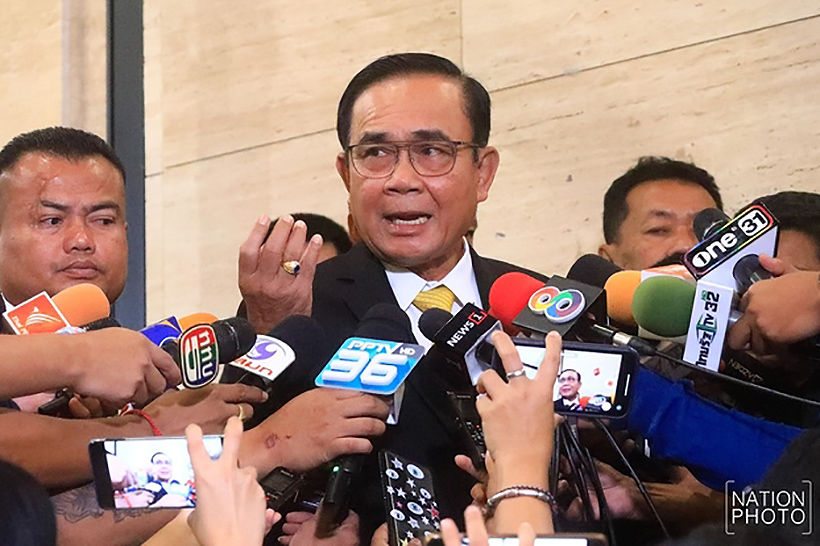 PHOTO: The Nation
Speaking to the House of Representatives' budget debate for the 2020 financial year yesterday, PM and Minister of Defence Gen Prayut Chan-o-cha defended the expenditure for the Defence Ministry. He claimed they must reserve a budget of 70-80 billion baht for buying munitions and vehicles for defense purposes.
"This money is part of the Ministry of Defense's allotted budget, nothing to do with the central expenditure budget."
"Our military personnel are patrolling 5,000 kilometres of border both by land and sea."
"It's a dangerous and important duty and they need modern ships for efficient operations."
The Nation reports that the PM explained to the parliament that the Ministry's existing fleet is more than 60 years old and most of the ships require urgent repair or replacement.
"All our neighbouring countries have modern ships, and Thailand needs to keep up with the changing world to maintain our negotiating powers, as well as show our potential and capability to protect our resources, especially around naval borders."
"The Ministry of Defence is trying its best to reduce costs, such as by using smaller ships or even trying to build the ships domestically. However, we cannot let up on naval patrol. As you can see from skirmishes with illegal, unreported and unregulated foreign fishing boats, we need to protect our people and resources as well as prevent matters that might escalate into bigger conflicts."
SOURCE: The Nation
Keep in contact with The Thaiger by following our
Facebook page
.