Progressive Movement hits back at allegations of donation mismanagement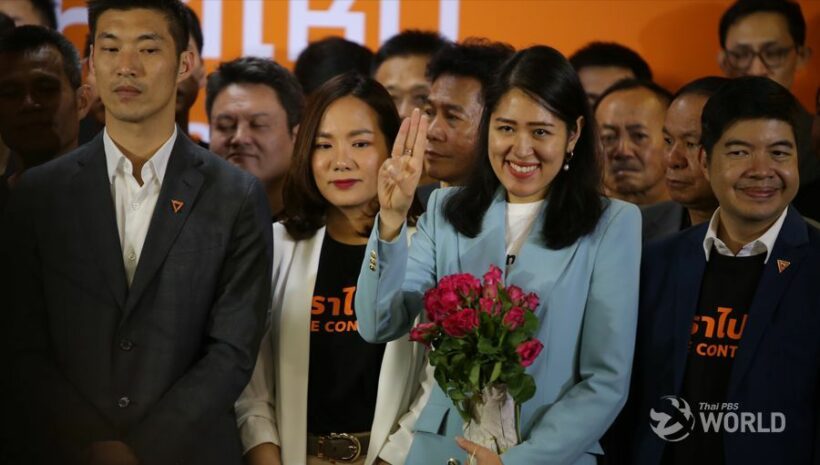 Members of the recently formed Progressive Movement have hit back at suggestions that party donations have been mismanaged. The party, rising from the ashes of the now-disbanded Future Forward Party, says the allegations are nothing more than politically-motivated slander. Its critics accuse the Progressive Movement of the misappropriation of more than 7.7 million baht of public funds.
In a statement issued by the party, they say that on May 1 and 2, they held a number of fundraising concerts to support artists and others facing financial hardship as a result of the lock-down. Members say they used party funds and donations to pay for the staging of the events, totalling over 7.7 million baht.
Between May 1 and 3, over 15,000 deposits were made into the bank account of party member Pannika Wanich, formerly the Director of Communications for the Future Forward Party. The Progressive Movement says over 7.5 million baht was dispersed, in over 2,400 transactions, leaving over 222,700 in Pannika's account. Around 200,000 baht in additional donations came in after the concerts, most of which the party says was spent on providing learning materials for school children and paying the water bills of families in impoverished slum dwellings.
The party confirms that over 222,700 still remains in Pannika's account and that no funds have ever been used for personal reasons, as its detractors allege. It adds that the names of all those who received donations from the fund have been published on its website, along with a financial report. It also invites anyone with concerns about the potential mismanagement of funds to view the copy of bank transactions it has published on the site.
The party accuses those making the allegations of having no proof to back up their claims, saying it is merely an attempt to stir up public distrust and resentment.
SOURCE: Thai PBS World
Keep in contact with The Thaiger by following our Facebook page.
Never miss out on future posts by following The Thaiger.
Myanmar's representative to UN urges strong action against military after increasing violence against protesters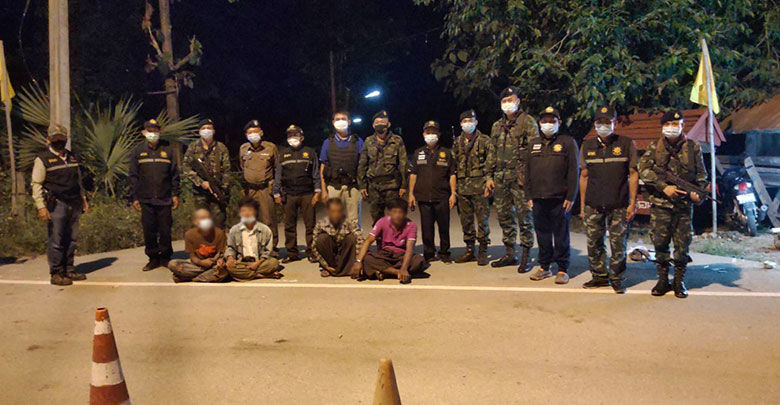 A representative to the UN for Myanmar is urging the "strongest action" to be used against the military after it has used increasing amounts of violence against anti‐coup protesters. The latest round in violence occurred as riot police violently broke up peaceful protesters, arresting over 100 people in 3 major Myanmar cities.
Kyaw Moe Tun made the appeal to the UN General Assembly in New York asking for the international community to end the junta's rule in his country, while displaying the 3 finger salute that has been adopted from the Hunger Games as a symbol of resistance from anti‐coup supporters.
"We need… the strongest possible action from the international community to immediately end the military coup, to stop oppressing the innocent people, to return the state power to the people, and to restore the democracy."
Former UN ambassador for the US, Samantha Power, also tweeted her support for the movement.
"It's impossible to overstate the risks that #Myanmar UN ambassador Kyaw Moe Tun just took in the UN General Assembly."
UN envoy to Myanmar, Christine Schraner Burgener, also agreed saying the use of lethal force against protesters was "unacceptable."
So far, at least 5 people have been killed since the overthrow, which has seen police open fire on protesters. Thandar Cho, a street food vendor, says she saw police point their guns in a threatening manner towards apartments during the rallies.
"They beat young protesters with rods and cursed them while doing it."
A Japanese journalist, Yuki Kitazumi, was also allegedly arrested according to a Facebook post by his assistant, Linn Nyan Htun, during the crackdown.
He "was beaten on the head by baton but he was wearing a helmet."
The military has justified the coup by alleging that the 2020 November democratic elections, which saw Aung San Suu Kyi's National League for Democracy elected by landslide, were fraudulent.
Suu Kyi was arrested, along with other leaders, and is now facing 2 charges of illegally posessing walkie-talkies in her home and for breaking Covid-19 rules. But her lawyer, Khing Maung Zaw, is concerned as he has still not made contact with her, saying it is dire to get her permission for him to represent her in court.
"It's very important to get her signed power of attorney before the hearing starts on March 1 because we won't be allowed to act as her defence counsels if we cannot file (it)."
"Then Daw Aung San Suu Kyi will be rid of her right of fair trial without a legal counsel."
SOURCE: The Phuket News
Keep in contact with The Thaiger by following our Facebook page.
Never miss out on future posts by following The Thaiger.
Japan may stop assistance projects to Myanmar in response to coup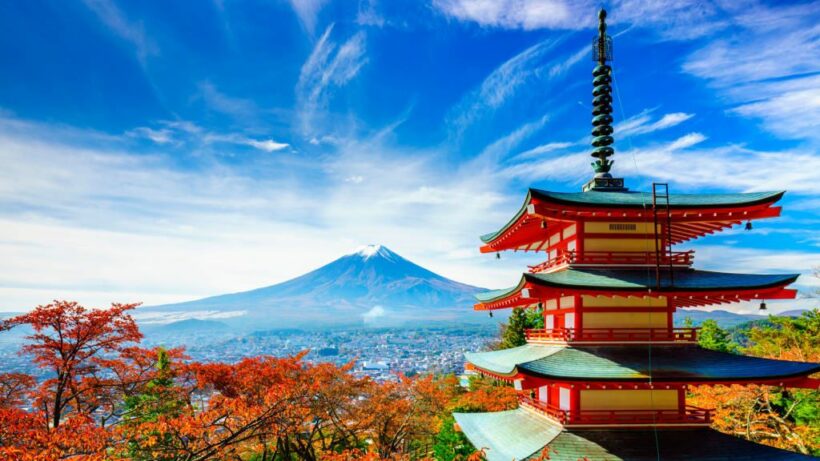 Japan may stop assistance projects to Myanmar in response to the military coup, which has received major international backlash. As a major donor to Myanmar, Japan joins other advanced nations in condemning the coup which has seen security forces using violence against peaceful protesters.
Foreign Minister Toshimitsu Motegi was quoted as saying in a phone call that "Japan will strongly urge the Myanmar military to release Suu Kyi and other detained individuals, and to swiftly restore democratic government."
But it may not impose sanctions like the rest of the other developed countries as its longtime ties with the armed forces, ousted civilian leader Aung San Suu Kyi's party, the National League for Democracy and investment promoting policy in the country may serve as a barrier in doing so. Britan and the United States have imposed sanctions in recent days which include the US freezing military funds.
A Japanese Foreign Ministry official says stopping its support of building projects would give China a chance to move in, increasing its clout in Myanmar. Around 450 Japanese companies operate in Myanmar with Japan being the 5th largest investor in the Southeast nation. Singapore has the most companies, followed by China, Hong Kong and Vietnam.
The Foreign Ministry says Japan spent about US $1.8 billion in official development assistance in the fiscal year of 2019, making it the largest among the Development Assistance Committee of the Organization for Economic Cooperation and Development. But it is unknown what China has poured into it as it has refused to disclose its expenditures.
The Japanese government plans to continue coronavirus emergency assistance to Myanmar through international organisations and non-governmental organisations. The World Bank, however, has stopped payments to projects in the nation indefinitely, after the coup on February 1, which disrupted the democratic elections last November and saw the arrest of top leaders including Aung San Suu Kyi, whose party, the National League for Democracy, won the elections in a landslide victory.
SOURCE: Bangkok Post
Keep in contact with The Thaiger by following our Facebook page.
Never miss out on future posts by following The Thaiger.
Jailed former politicians await outcome of bail hearing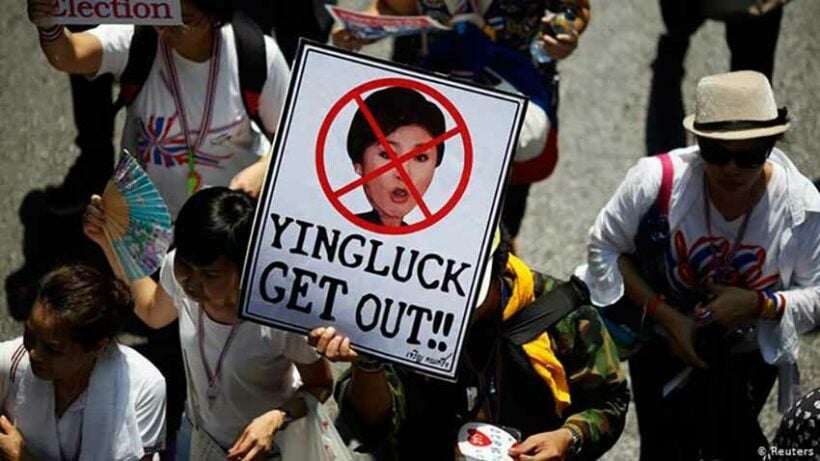 8 former politicians, now behind bars for their role in protests that toppled the Yingluck Shinawatra administration and led to the 2014 military coup, are waiting for the outcome of their bail hearing. The detainees, all former members of the People's Democratic Reform Committee, are Suthep Thaugsuban, Issara Somchai, Chumpol Julsai, the Deputy Transport Minister Thaworn Senneam, Education Minister, Nataphol Teepsuwan, the Digital Economy and Society Minister Buddhipongse Punnakanta, Suwit Thongprasert and Samdin Lertbutr.
Their legal team is being led by Sawat Charoenphon, who says he's hopeful the court will respond favourably to the request. The 8 were jailed earlier this week, alongside 18 others for their part in street protests in 2013 and 2014 which toppled the Yingluck Shinawatra government and ended with the 2014 military coup in which Prayut Chan-o-cha was installed as PM. According to the Bangkok Post, they were found guilty on charges of insurrection, criminal association, illegal assembly, and obstructing others from casting votes.
Sawat says he has visited the 8 former PDRC members, reporting that they were all fine after their first night in Bangkok Remand Prison. They were also visited by Warong Dechgitvigrom from the Thai Pakdee Party, who reported that Suthep was constantly smiling.
Rangsima Rodrasamee, a Democrat MP for the central province of Samut Songkhram, herself a co-defendant but acquitted, says she only managed to speak to Buddhipongse and Suwit during her visit, due to the number of visitors waiting. She says Buddhipongse and Suwit appeared to be in good spirits but tired from a lack of sleep.
SOURCE: Bangkok Post
Keep in contact with The Thaiger by following our Facebook page.
Never miss out on future posts by following The Thaiger.