Opposition party does U-turn on senate powers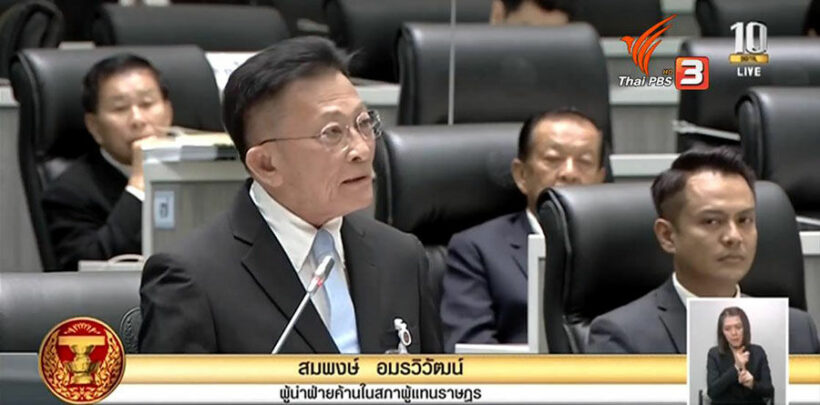 The Pheu Thai Party says it will now back a proposal submitted by the Kao Klai party to strip the Senate of powers to elect the PM. Abolishing such authority would involve an amendment to the country's Constitution, which Somkid Chuakong from Pheu Thai says his party is not opposed to. Both the vocal anti-government protest groups, Free People and Free Youth, are also in favour of Kao Klai's proposal.
According to Thai PBS World, Somkid's explanation for the Pheu Thai U-turn is that politics is always evolving, with the situation changing week by week, and that the party must be prepared to be flexible.
Somkid says the Pheu Thai Party could put forward its own motion to limit the Senate's powers, having over 100 votes in the House of Representatives. However, he says that abolishing the Senate's powers when electing the PM may not be enough, pointing out that current stipulations allow senators to be re-elected into Parliament. He says his party plans to submit a motion for every section of the Constitution that needs to be amended, rather than one motion covering several. In this way, if one motion does not receive enough votes, the others remain on the table.
Pheu Thai members are also in favour of creating a Constitution Drafting Assembly, which would allow for a re-write of the Constitution.
SOURCE: Thai PBS World
Keep in contact with The Thaiger by following our
Facebook page
.
Never miss out on future posts by
following The Thaiger
.
Parliament to host a 'safe zone' forum for students' demands on September 22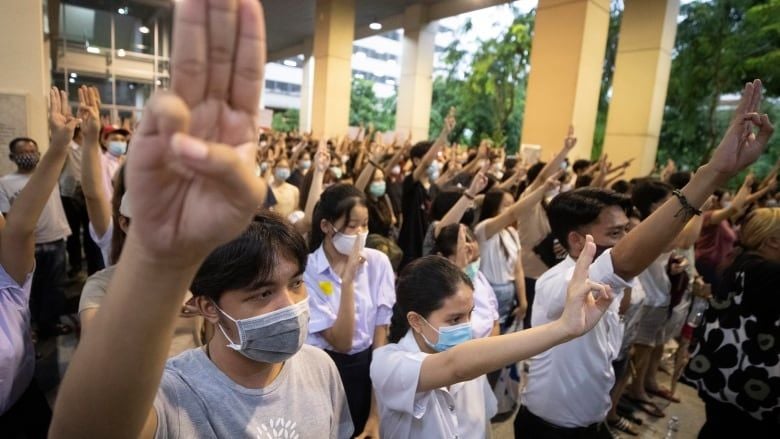 A 'dialogue' is to be held in a Thai parliamentary setting on September 22. A parliamentary committee is responding to the demands from student and opposition protesters, who are calling for reform of the government, a new constitution, and even reform of the Thai Monarchy – the latter previously considered a 'no go' zone. The committee describes the upcoming forum as an intimidation-free "safe zone" for the students to voice their opinions and share them directly with the country's MPs Padipat Suntiphada, chairman of the House Committee on Political Development, Mass Communications and Public Participation, says the panel invited students to share […]
Thammasat University officials ban September 19 protest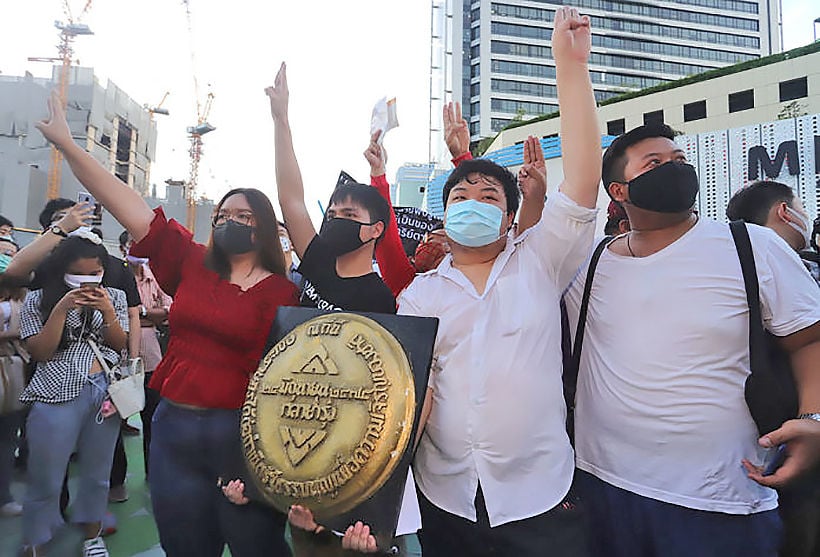 Thammasat University, once a bastion of democratic voices and student expression, has refused permission for an anti-government protest, set to take place on its Tha Phra Chan campus in Bangkok, on September 19. University officials say they are banning the gathering as organisers have "failed to follow the institution's guidelines" on hosting political events on campus. Officials are referring to regulations issued on September 3, which they say are to facilitate education about civil rights and liberties, while remaining within the confines of the law and the current Thai Constitution, and respecting the safety of others. The Bangkok Post reports […]
PM ignores opposition calls for him to step down… "I have a job to do"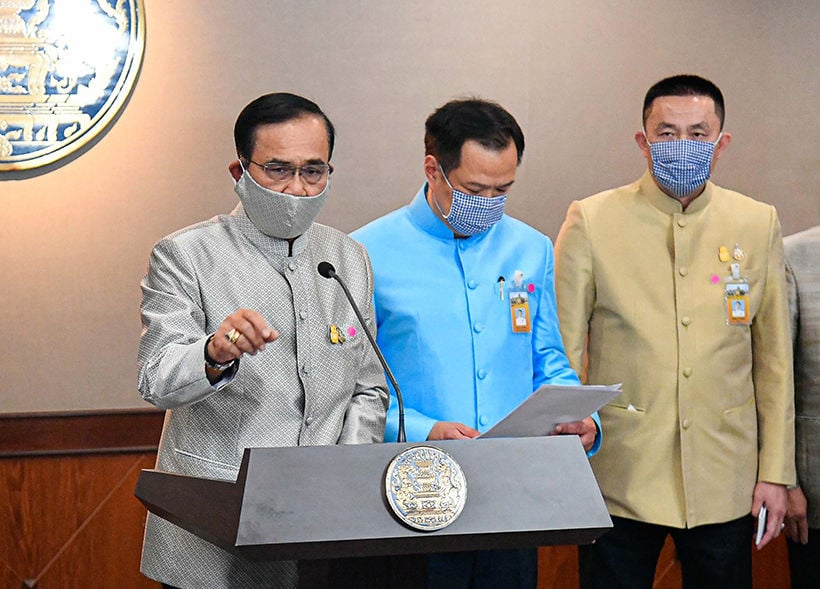 Calls from opposition parties for Thai PM Prayut Chan-o-cha to resign have been brushed aside by the Thai leader, who insists he has a job to do. Politicians from the Pheu Thai and Kao Klai parties have called for him to step down, with Jiraporn Sinthuprai from the Pheu Thai Party even going as far as to say she's prepared a resignation letter for him to sign. The PM responded to the calls by thanking MPs for not suggesting he flee from justice (a dig at his predecessor PMs, Thaksin Shinawatra and his sister Yingluck, both of whom are living […]