Expat says he was almost deported over Facebook posts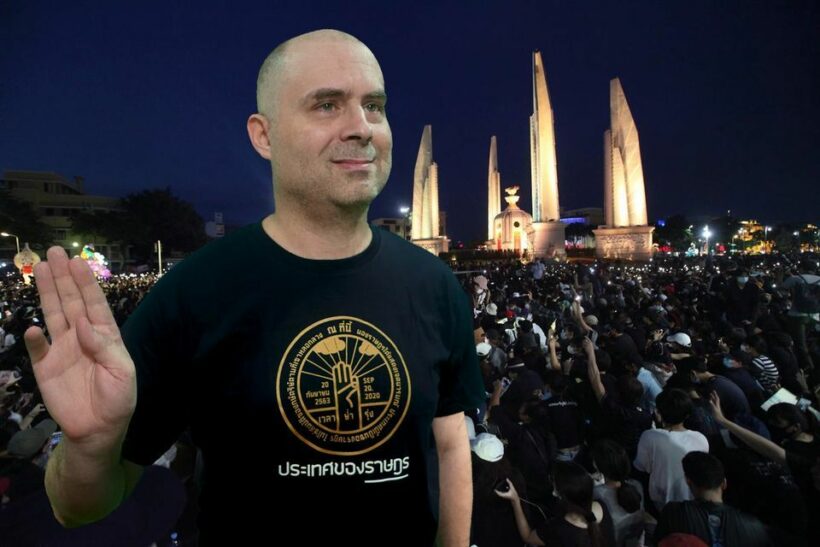 With the ongoing pro-democracy protests, some have raised question: What could happen to foreigners who get involved or speak out against Thai politics? Or post their thoughts on social media? Well, they could possibly get deported.
Expat Yan Marchal says he almost got kicked out of the country for posts he made on Facebook. Many of Yan's recent Facebook posts are commentary relating to Thailand's recent protests, although he has priors.
Yan says he was on a visa under his Board of Investment, or BOI, company, valid until next March. He went by immigration to transfer his stamp into a new passport, but was told that his visa had been revoked and was now on overstay, Yan wrote on Facebook.
"He told me that I would be deported. The reason given was my Facebook activity. I could see that he has a file with a detailed report on my posts, although he did not let me read the details."
Yan says he contacted Khaosod English. The news outlet got him in contact with the Thai Lawyers for Human Rights. With the help of journalists and a lawyer, Yan met with another immigration inspector who told him that his visa was not cancelled, he will not be deported and the process for getting a new stamp in his passport would take a few days.
"The message that I felt the inspector was willing to deliver, although he would not own it, was that I had to be less opinionated on Facebook if I wanted to stay in Thailand. I was specifically asked to delete two posts, which I did."
It's not the first time his content caused trouble. Last year, he was visited by police after a video he made poking fun at the military junta – the National Council for Peace and Order. Yan made a public apology and the video was removed.
Thailand has been known to enforce online content that is considered critical of the monarchy or could incite unrest. In recent months, some activists have faced sedition charges for social media content that allegedly violates the Computer Crime Act.
Should Yan be deported? Was he wrong to post critical comments about Thailand? And the government?
SOURCES: Facebook| Coconuts Bangkok
Catch up with the latest daily "Thailand News Today" here on The Thaiger.
Keep in contact with The Thaiger by following our
Facebook page
.
Never miss out on future posts by
following The Thaiger
.
Government aims to offer work permits to foreigners who invest at least US$1 million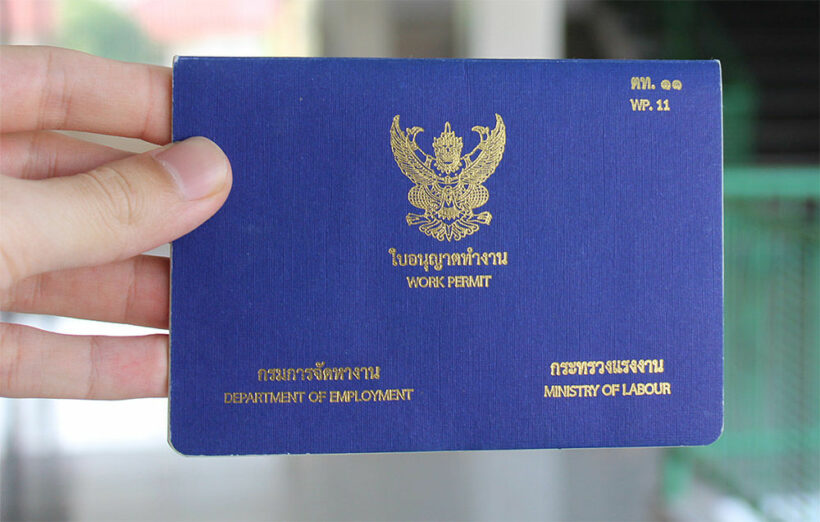 Probably the most expensive Work Permit in the world. The Thai government is considering offering work permits to foreigners who invest at least US$1 million in Thai property or businesses. The Centre for Economic Situation Administration has approved a proposal to grant work permits to eligible Elite Card holders. In order to qualify, they must have the top-tier Thailand Elite visa card, which costs 1 million baht and is valid for 5 years. They must also be prepared to invest their funds for at least 5 years.
The governor of the Tourism Authority of Thailand, Yuthasak Supasorn, says it's hoped the move will boost foreign investment in the Kingdom. It's hoped the plan could generate 31 billion baht for the economy, 1 billion of which would come from Elite card fees, with the remainder being generated by foreign investment.
PM Prayut Chan-o-cha has instructed the TAT and the Foreign and Interior Ministries to work together on the proposal, before submitting it to Cabinet for final approval.
The CESA has also approved the proposed partnership between the TAT, Thai Airways, and local hotels, in which tourism packages inclusive of quarantine, can be offered to foreign arrivals. It's understood the packages will be available from December 1 until March 31 next year. The government is targeting 2,000 visitors, generating revenue of 200 million baht every month.
Just another 'proposal' we have to keep track of as the visa situation in Thailand becomes increasingly complex.
SOURCE: Nation Thailand
Keep in contact with The Thaiger by following our
Facebook page
.
Never miss out on future posts by
following The Thaiger
.
Finally! TAT partners with hotels, airlines, to offer travel stimulus package for expats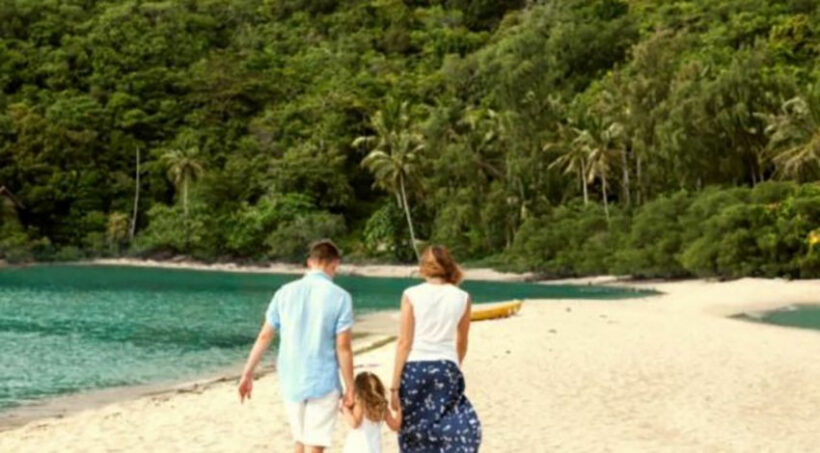 The Tourism Authority of Thailand is partnering with airlines and over 300 hotels around the country in another domestic tourism stimulus scheme, this time aimed at expats. It's understood all foreigners and their families, living in the Kingdom, are eligible to avail of the scheme.
The "Expat Travel Bonus" offers a 1,000 baht per night discount on hotel accommodation at participating properties. The more nights booked, the bigger the discount. Participating hotels are registered with the Thai Hotels Association and can be found here.
The promotion will run until December 31 and interested travellers will need to contact the hotels directly to book. The scheme also allows for a 50% discount on domestic flights with AirAsia, Bangkok Airways, and Nok Air.
Marisa Sukosol Nunbhakdi from the Thai Hotels Association, has welcomed the scheme, saying hotels need as much support as possible in the absence of international tourism.
"With very limited travel from overseas, Thai hotels need all the support they can get, so there's never been a better time for expats to help out and enjoy a great value vacation at the same time. I am happy that the association can be a part of this campaign."
The TAT's Chattan Kunjara Na Ayudhya echoes the sentiment, saying he hopes more expats will take advantage of the opportunity to get out and explore more of the country in which they live.
"In Thailand, the expat market has great potential, so we hope this campaign will encourage more expats to explore Thailand and show support for our hospitality industry."
Before you rush into booking the 'promo' prices and taking advantage of the stimulus, check the prices for the same hotels on Agoda.com, bookings.com, hotels.com or your favourite OTA – The Thaiger.
SOURCE: Bangkok Post
Keep in contact with The Thaiger by following our
Facebook page
.
Never miss out on future posts by
following The Thaiger
.
Expat awaits trial for drug charges, mother in England worries and works to pay the bills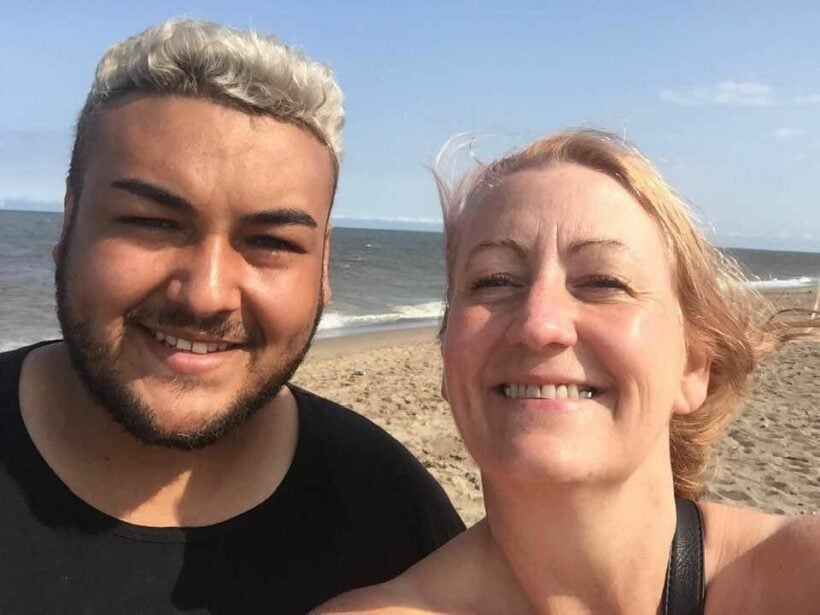 While 27 year old expat Louis Bentley awaits trial in Thailand for drug charges, his mother back in England is working 12 hour shifts to pay her son's bills. For his mother, Michaela, the anticipation of waiting for the her son's February court date, in a country so far from her with laws she's unfamiliar with, has been "horrendous."
Louis was arrested by Phuket police back in July and spent 2 weeks in Thai prison. Louis worked as an English teacher in China for 5 years. He took a trip to Thailand, but when the coronavirus outbreak spread worldwide, he stayed.
Michaela told her local newspaper, the Barnsley Chronicle in South Yorkshire, that she believes drugs were planted on Louis after he got in a dispute with a local. He wasn't able to make bail at first because his "friends" allegedly ran off with his money.
She was able to raise enough money in an online fundraising campaign to pay the bail and other legal fees. But that was back in July and now the more than 9,000 pounds she raised has been spent.
"We're sending over money to pay for his lodgings, food, gas and electric… I work 12 hours, 4 days a week, to earn money so that I can keep my house going and keep his house going."
Now it's just a waiting game. But the time leading up to the trial has been stressful. Michaela's says her son says gotten depressed and sometimes days he doesn't answer the phone, leaving her worried because he's her only source of information when it comes to the trial.
"We're just hoping for a good outcome when it comes to the trial."
SOURCES: Yorkshire Live | Barnsley Chronicle
Catch up with the latest daily "Thailand News Today" here on The Thaiger.
Keep in contact with The Thaiger by following our
Facebook page
.
Never miss out on future posts by
following The Thaiger
.