4 political activists, including human rights lawyer Anon, released from custody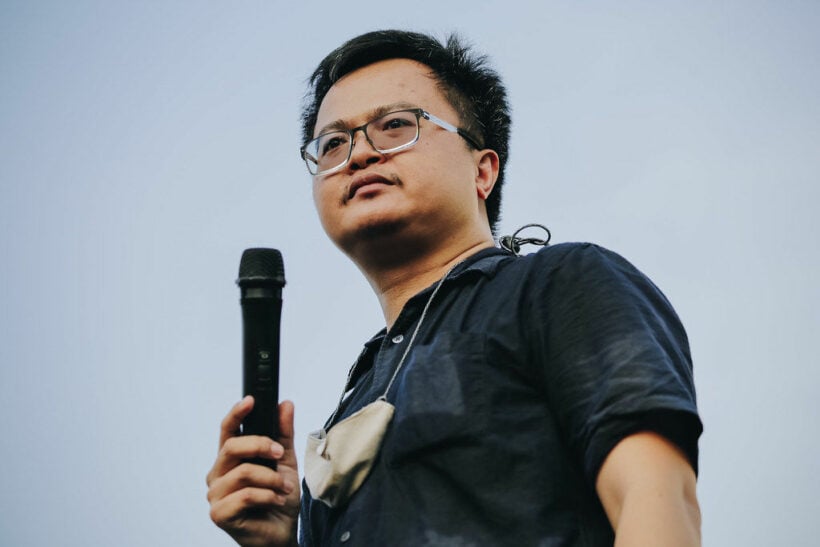 Human rights lawyer and protest leader, Anon Nampa, has been released from custody, alongside 3 other pro-democracy activists. Thai PBS World reports that Aekkachai Hongkangwan, Somyot Prueksakasemsook, and Suranart Paenprasert left Bangkok Remand Prison with Anon, just after midnight last night. Their release comes after the Criminal Court rejected a bid by police to retain the 4 in custody.
Anon had spent a total of 19 days in custody on a number of charges, including the most serious charge of sedition. Somyot had been held for 18 days, also on sedition charges. Aekkachai was also held for 18 days, on charges of threatening Her Majesty the Queen. Suranart, facing a similar charge, spent 13 days in custody. Both Aekkachai and Suranart were in the frontline of protesters that were allegedly yelling at a yellow Rolls Royce and motorcade when it passed through a group of protesters on October 14. The following day the Thai PM imposed a State of Emergency, partly related to the unplanned interaction between the protesters and members of the royal family.
Supporters gathered outside the prison to welcome their release, with Anon taking to a microphone to address the crowd. He reiterated the protesters' demands, saying they have not changed. The anti-government activists are demanding that PM Prayut Chan-o-cha resign, as well as calling for a re-write of the Thai constitution, and reform of the Monarchy. Anon added that the activists' lawyer had told them there is currently no other warrant out for their arrest.
SOURCE: Thai PBS World
Keep in contact with The Thaiger by following our
Facebook page
.
Never miss out on future posts by
following The Thaiger
.
The Thaiger needs an excellent English-speaking vlogger and TV presenter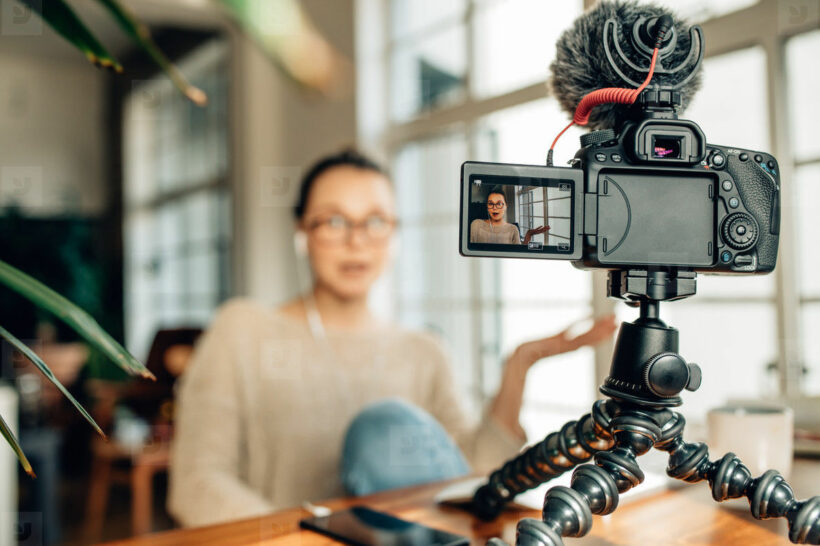 The Thaiger needs you!
The Thaiger needs an amazing Bangkok-based English-language "Video presenter (News Anchor/YouTuber)" for our website and social media platforms. You will have previous presenter, host or journalist experience but be ready to learn the tools of modern digital news and information delivery, in text and video.
If you haven't had experience doing vlogs, video posting or hosting in front of a camera, or are not in Thailand at this time, please don't bother applying.
You will work directly with the CEO at our Bangkok office in Asoke and have an intuitive understanding of social media, experience with online news and an understanding of the Thai media landscape. If you've worked in Thai media in the past, in front of the camera, it will be a distinct advantage.
You will understand the urgency of the news cycle and be able to adapt and roll with the changes in media delivery. You'll be motivated and keen to perform at a high level.
You can be Thai or foreigner, but you must be able to communicate as an English native-speaker. If a foreigner, you would have lived in Thailand for long enough to have an intuitive understanding and inside knowledge of the news cycle and culture. You will also be currently resident in Thailand.
As the Video Presenter you will…
Be the Thaiger's news headline presenter to help produce interesting and exciting original content
Sourcing, writing script and presenting stories for multiple platforms and work as part of The Thaiger video content and publishing team to produce excellent content and high SEO level
Participate in helping to formulate news stories by pitching ideas and providing feedback on content
Quality check each story to ensure grammatical correctness, accuracy and clarity
Assist the Thaiger team continue our pursuit as Thailand and the region's biggest media company
Become a modern day media 'Svengali'
Send your CV and links to some examples of your video media to info.thethaiger@gmail.com and headline the email THAIGER VLOGGER.
We're also looking for a full time video editor. They will work with our presenters and writers to edit the video material into high-quality finished product. If you are Thai, with good English-language proficiency, and interested in working with the Thaiger team, send a CV to tim@thethaiger.com and mark your application VIDEO EDITOR. We usually edit on the Davinci Resolve platform.
The Thaiger already produces a range of videos, including the daily 'Thailand News Today' and other general information videos.
You can apply through the Jobs DB website HERE.
Keep in contact with The Thaiger by following our
Facebook page
.
Never miss out on future posts by
following The Thaiger
.
Man arrested for allegedly robbing 500,000 baht from Bangkok bank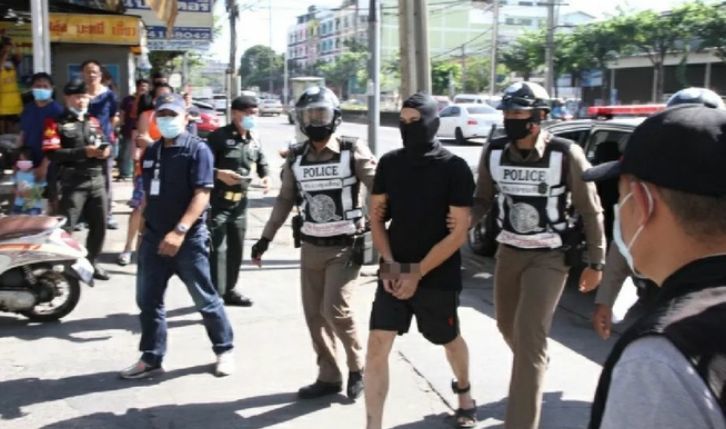 Police arrested a man for alleged armed robbery at a Government Housing Bank in Bangkok. 46 year old Phaiboon Sara allegedly used a gun to threaten bank tellers and take off with 500,000 baht in cash.
Police reviewed the bank's security camera footage and tracked down Phaiboon, arresting him at his home in Samut Prakan. Phaiboon allegedly told police that he hid the money at a hotel room in Sukhumvit. Police searched the hotel room and found 391,390 baht in cash as well as clothes that matched the robber's outfit seen in the video.
According to police, Phaiboon admitted to robbing the Bangbon district GH Bank branch, but claims he used a plastic gun to threaten the bank tellers. He allegedly told police that he threw the gun away and hopped on a public van to flee the area.
SOURCE: Nation Thailand
Keep in contact with The Thaiger by following our
Facebook page
.
Never miss out on future posts by
following The Thaiger
.
More protest rallies today and tomorrow around Bangkok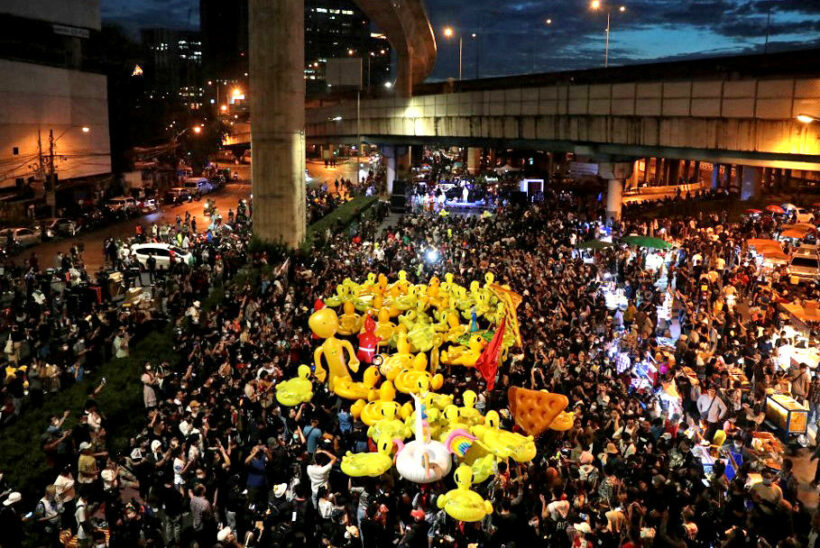 If you think the current spate of rallies are ruling out of steam, think again. Yesterday's large protest around the Lat Phrao intersection on Phahon Yothin Road was just the first of 3 days of planned protests around Bangkok and Samut Prakan. Protesters yesterday described their action as an "anti-coup drill", claiming that the coup "chatter" continued and that they would strenuously protest against another Army-led action against Thai citizens.
The yellow ducks and a few other inflatable animals were again taking front stage in a rally that was described more like a picnic than a political demonstration.
Today's rally will start at the Imperial World Samrong shopping centre, south of central Bangkok, and march to Bang Na intersection.
Then tomorrow protesters plan to hold another rally in front of the . Imperial World Samrong shopping centre.
A spokesperson for the Metropolitan Police says there will be up to 500 crowd control police attending to each of the protests, adding that the rallies had been given formal permission to go ahead and police will be ensuring that no laws are broken.
The government has come under a barrage of criticism from NGOs and rights groups about some of the heavy-handed responses and baiting at rallies to "create" the appearance of conflict. Yesterday the Foreign Ministry issued a statement via their spokesperson, Tanee Sangrat in response to the criticism.
13 international organisations – including Amnesty International, Human Rights Watch, the Asia Democracy Network, and the Asian Forum for Human Rights and Development – have made official submissions about the response from police and handling of the rival protest groups, which resulted in the shooting of 6 people and other protesters injured by the high power water cannons and tear gas deployed by riot police..
The Ministry spokesman maintained that Thailand had "upheld the rule of law and respected the judicial process with transparency. In handling recent protests, the authorities have enforced the law in line with international standards, with the appropriate response to the situation."
The spokesperson said that participants in the November 17 outside the Thai Parliament broke through concrete barricades and tried to reach an "off-limits area", forcing police to take action to bring the situation under control. Protesters told police that they wanted to get to the front of the parliament buildings to protest the debates that were being conducted inside.
"The operation was proportional to the situation and was not excessive. Those who want to exercise their right to assemble must follow the law and consider the safety of others."
Organisers of yesterday afternoon's rally, the United Front of Thammasat and Demonstration, called the rally "an anti-coup drill".
"Undeniably, speculation about a coup has been rife. It should not happen. But history teaches us that we cannot trust. Therefore, all are welcome for a drill to cope with another possible coup".
Current Thai PM Prayut Chan-o-cha, as head of the Thai Army before the May 2014 coup, maintained that the army would not intervene and oust the Yingluck Shinawatra government.
Keep in contact with The Thaiger by following our
Facebook page
.
Never miss out on future posts by
following The Thaiger
.