TAT's #WeDareYouThailand online video campaign wraps up today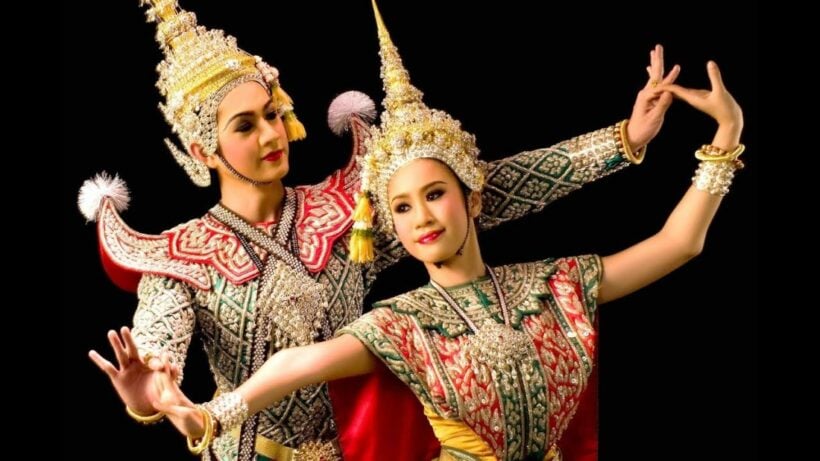 The Tourism Authority of Thailand (TAT) WeDareYouThailand online video sharing campaign that 'dared' foreign tourists and expats in Thailand to accept four challenges by creating videos to post on social media, finishes today. The campaign has been running since June 3.
Each of the four activities allowed participants to discover more about Thai culture through four different types of challenges including Muay Thai, Thai language, Khon (Thai masked dance drama), and Ruesi Dat Ton (Thai yoga).
Those who successfully complete the challenge get the chance to win a trip to Thailand or other prizes.
The TAT Governor Yuthasak Supasorn says the campaign reached out to millennials around the world to accept the challenge set by TAT and explore their inner 'Thainess' in the videos they post.
"We hope that it will help encourage repeat visits among international tourists who appreciate these timeless traditions and cultures of Thailand."
He added that people can still join the 'We Dare You' campaign website that includes special privileges, articles and travel information.
"For each challenge, participants had to record a video of their response, and then upload it to the website, while also sharing the video.
For step one, participants selected the challenge they wanted to accept out of four options. Then after accepting the challenge, step two is to watch the relevant video on the website, then, register or log in and to record your own video that imitates the gestures of the video they just watched on the 'We Dare You' website.
After completing their video recording, the final step for all participants was to share their video link on their personal Facebook page with the hashtag #WeDareYouThailand and set the post as public. Then, they must tag a friend who they want to pass on the challenge to.
The TAT's 'We Dare You' challenge finished today July 31, 2019.
SOURCE: Tourism Authority of Thailand
Rehearsals continue for the grand Royal Barge Procession in Bangkok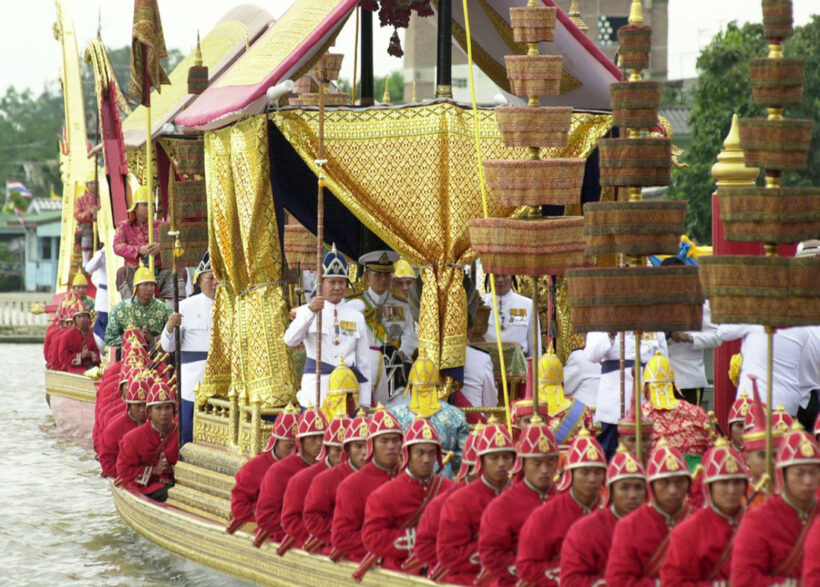 The next rehearsals for the Royal Barge Procession, the final event of the Coronation of His Majesty King Maha Vajiralongkorn (Rama X) in 2019, will be held on August 22 and 29, September 3, 10, 17, 23, and 27 and October 3, 7, and 10. The full-dress rehearsals are being held be on October 17 and 21.
The Royal Barge Procession will take place on Thursday, 24 October along the Chao Phraya River in Bangkok.
Habitat Group honoured with ten awards at 2019 PropertyGuru Thailand Property Awards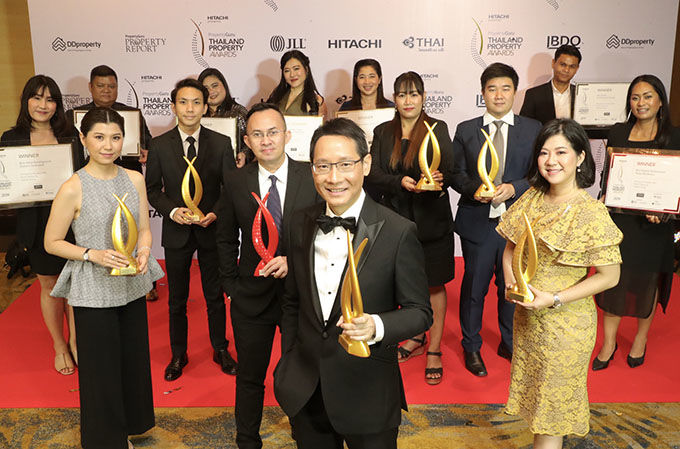 PHOTO: Winners, the Habitat Group lead by CEO, Mr. Chanin Vanijwongse 
Thailand's premium property-for-investment developer, Habitat Group, has received high acclaim at the 2019 PropertyGuru Thailand Property Awards being honoured with ten awards, including the highly coveted Best Boutique Developer.
In addition, Habitat Group's flagship Walden brand and its expertise in developing properties for investment were recognised with multiple awards in the development and design categories.
Walden Sukumvit 39, a low-rise modern luxury condominium in the heart of Bangkok's CBD, was recognised with Best High End Condo Development (Bangkok), Best High End Condo Architectural Design (Bangkok) and Best High End Condo Interior Design (Bangkok) awards.
Ramada by Wyndham Mira North Pattaya, a luxurious five-star resort-type condominium in North Pattaya, was announced Best Hotel Development (Eastern Seaboard), Best Hotel Residence, Best Hotel Interior Design, Best Hotel Architectural Design, Best Hotel Landscape Architectural Design and Best Digital Performance Hotel Residence.
Habitat Group's Chief Executive Officer, Mr. Chanin Vanijwongse said, "It's an honour to be recognised as Thailand's Best Boutique Developer and to have received ten awards for the company and two of our premium developments at the PropertyGuru Thailand Property Awards 2019. These awards further cement our position as the leading property-for-investment developer in the country.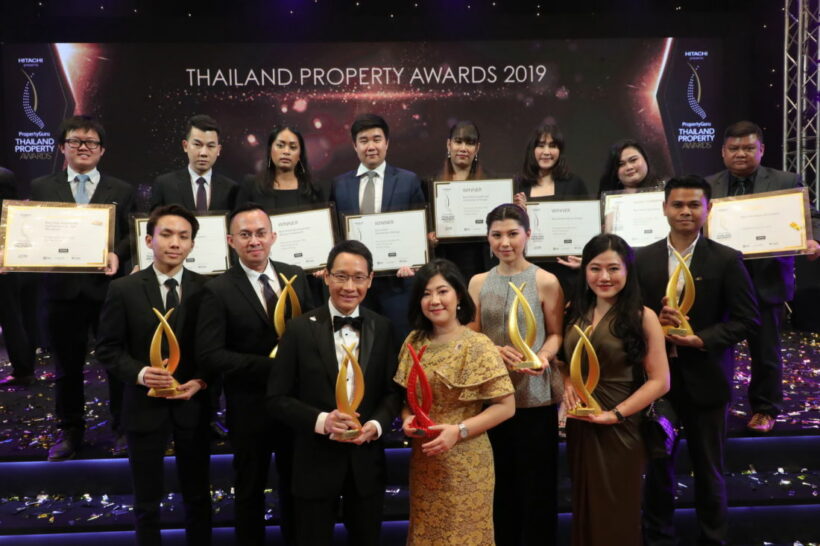 You've read the social media, now watch the TM30 debate in Bangkok – VIDEO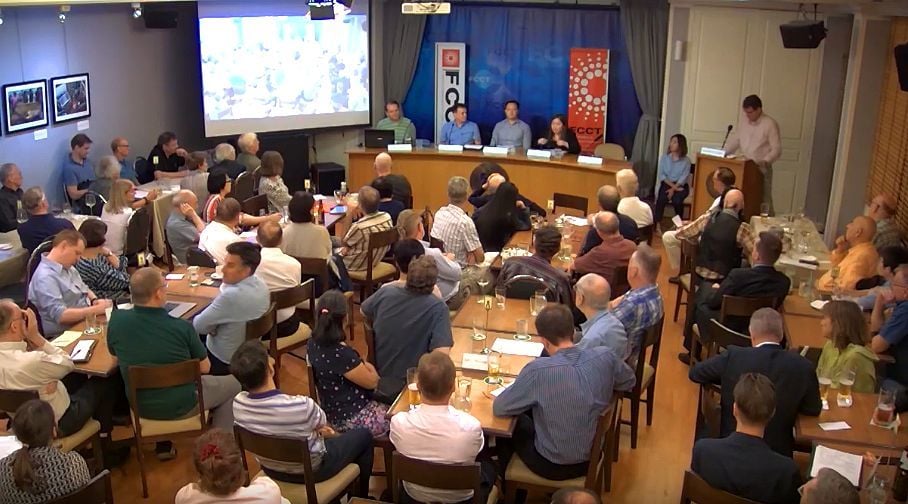 A panel of Thai and foreign experts and commentators came together yesterday to discuss the enforcement of immigration rules, government policies and concerns, and recent shifts in official procedures and attitudes. They attempted to clarify the TM30 reporting process, analyse its impact and discuss the future of this unpopular law. The speakers were…
• Pol. Maj. Gen. Patipat Suban Na Ayudhya, Commander of Immigration Division
• Pol. Maj. Teerapong Jaiareerob, Inspector of Sub-Division 2, Immigration Division 1
• Pol.Col. Thatchapong Sarawannangkul, Superintendent of Sub-Division 2, Immigration Division 1
• Penrurk Phetmani, immigration lawyer with Tilleke and Gibbins International
• Chris Larkin, director of the Australian Chamber of Commerce and a member of AustCham's Advocacy subcommittee where he works on customs alliance and immigration issues
• Sebastian Brousseau, lawyer and managing director of Isaan Lawyers, specialist in immigration issues and leading member of advocacy group reform-thai-immigration.com
• Richard Barrow, blogger and long-time Bangkok resident