Bangkok's Christmas – The Thai capital gets out the tinsel | VIDEO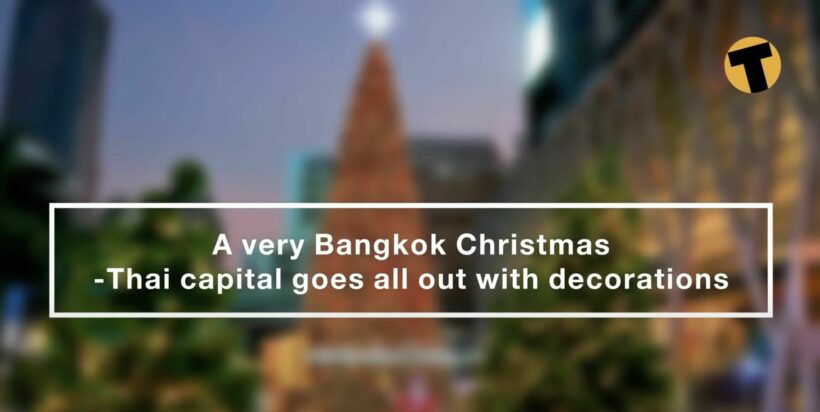 Christmas is a time to rejoice, a chance for families to come together, for Christians to celebrate and for Thais, to get out the tinsel and dress up Bangkok.
A trip along Bangkok's shopping centre strip reveals a winter wonderland of eclectic displays and dazzling decorations.
What's amazing about all this is that Thailand is, mostly, a Buddhist country where 90% of the country visit a temple and worship the Enlightened One, Lord Buddha. The western celebration of Christmas wasn't really a thing in Thailand until westerners started visiting Thailand in numbers in the 80s and 90s. Since then there's been a growing trend for shopping centres to go into overdrive with their Christmas decorations.
In some cases it seems to have become a competition between some of the larger shopping centres. And not just along the Sukhumvit shopping strip. It's now become a thing at any large shopping centre where westerners are likely to congregate.
Of course there's a thoroughly commercial reason for all this tinsel and fake snow. As a tourist destination, well not so much this year, Christmas is a big time for shopping sales.
And, although we're sure most Thais have little idea about the stories and meaning behind the Christmas tradition, they certainly get into the spirit of it and love to see Santa as much as anyone else.
Around Bangkok each year you will start to see the roll out of the Christmas decorations any time after October… certainly a lot longer than the 12 days of Christmas and certainly past new year.
Luckily most of this tacky plastic will get re-used each year and usually involve sizeable investments from the centre owners. So expect to see more of Christmas around Thailand's shopping districts in the years to come.
Enjoy some of CentralWorld's decorations HERE.
Keep in contact with The Thaiger by following our Facebook page.
Never miss out on future posts by following The Thaiger.
Chatuchak market is in worst crisis in 5 decades due to Covid-19, vendors say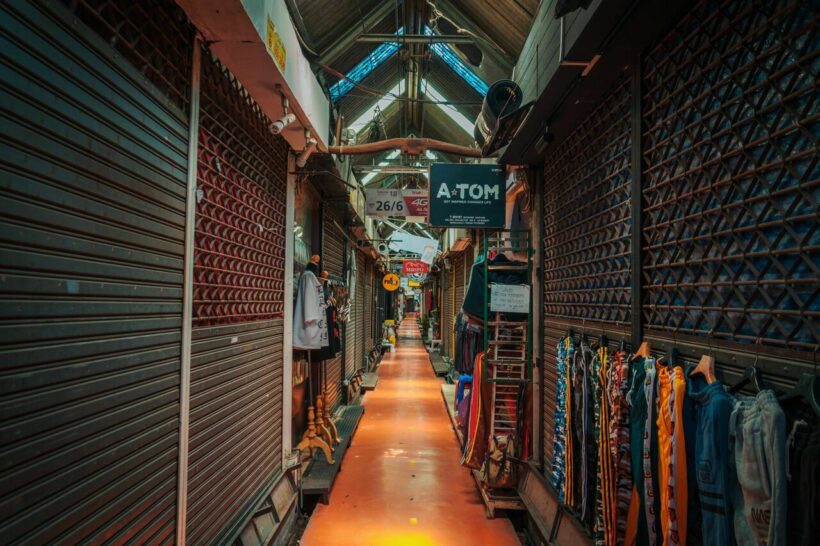 Chatuchak Weekend Market, Bangkok's biggest market and a popular tourist destination, is hit hard by the new wave of Covid-19. With the lack of foreign tourists due to travel restrictions over the past year, as well as more locals staying at home despite the market's strict disease control measures, the number of visitors at the market has dropped by 90%.
Vendors at the market say this is the worst situation in 50 years. Most of them report no sales at all. With little to no income, many shops at the market have shut down. Although the BMA is trying to relieve the situation by lowering the rental fees by half, that seems not enough to help the business. Some of the vendors have tried online trading, but sales are still low.
SOURCE: Thai Visa
Keep in contact with The Thaiger by following our Facebook page.
Never miss out on future posts by following The Thaiger.
Eating out until 11pm in Bangkok is waiting for approval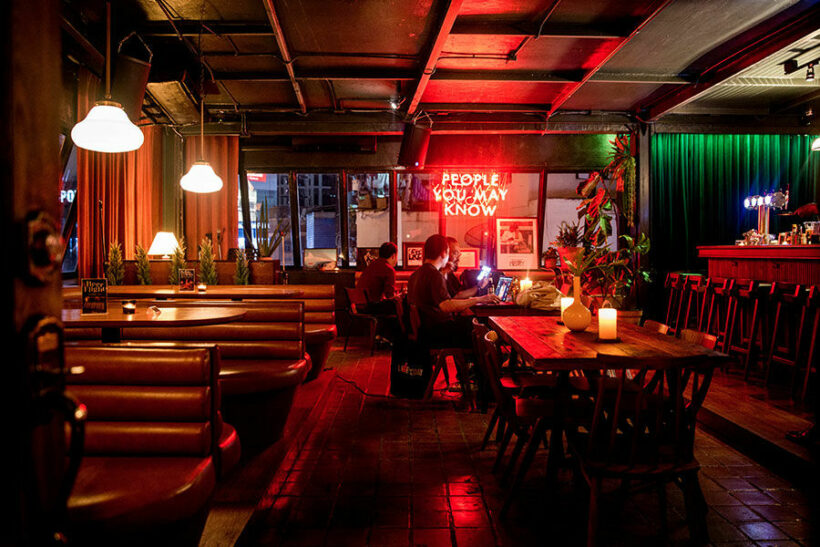 Bangkok restaurants may soon be allowed to stay open a little later. Health officials are considering easing up Covid-19 prevention measures by extending restaurant dine-in closing times to 11pm. If the proposal by the Thai Restaurant Association is given a green light, it may lead to the lifting ban of alcohol drinking.
After the order of shutting entertainment venues and banning alcohol sales in Bangkok, Samut Prakan, and Chonburi, the revenues in the alcohol beverage business plummeted. Under disease control measures, restaurants in Bangkok are ordered to stop dine-in services at 9pm and all alcohol sales are banned at restaurants to limit gatherings.
According to the president of the Thai Alcohol Business Association, the current ban on alcohol is estimated to cost about 90 billion baht in revenue. The lifting of the ban is then believed to stimulate the economy.
The Thai Chamber of Commerce says the Cabinet might review the proposal on closing hours tomorrow and act immediately to provide relief to restaurant operators as well as those in the alcohol beverage business.
SOURCE: Coconuts Bangkok
Keep in contact with The Thaiger by following our Facebook page.
Never miss out on future posts by following The Thaiger.
At least 19 Covid-19 cases linked to 2 parties, including celebrity's birthday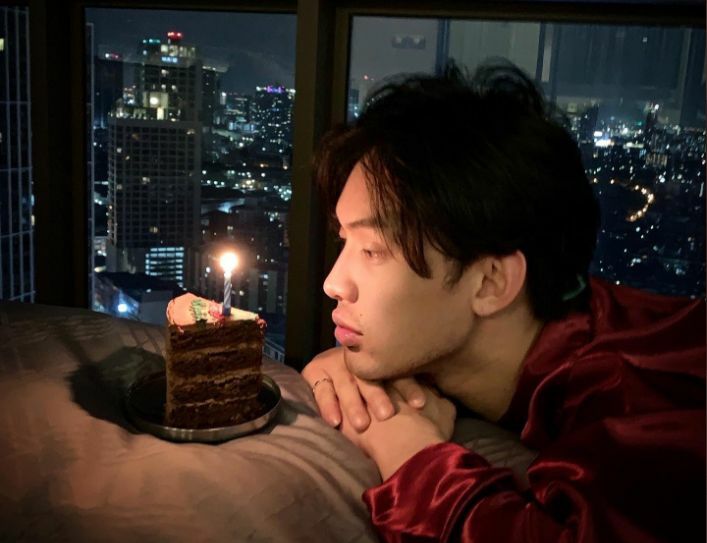 At least 19 Covid-19 cases are related to 2 parties – a 5-day New Years celebration in Chiang Mai and a birthday party in Bangkok for a famous TV and radio host Techin Ployphet, aka DJ Matoom, on January 9.
A senior police officer in Bangkok is the latest case possibly linked to the Bangkok "party cluster." The officer tested positive for Covid-19 after coming in contact with someone who attended the celebrity's birthday at the Vertigo restaurant and bar at the Banyan Tree Hotel.
After the party, the actor, as well as other attendees, later tested positive for Covid-19. DJ Matoom also attended a New Year's celebration in Chiang Mai from January 1 to 5, which is also linked to a number of cases.
Department of Disease Control director general Opas Karnkawinpong says a man who attended the Chiang Mai probably carried the virus to Bangkok and spread it at DJ Matoom's birthday party.
Since the police officer's positive test result, the Criminal Records Division at the Royal Thai Police headquarters is temporarily closed for cleaning after a senior police officer tested positive for Covid-19.
SOURCE: Bangkok Post
Keep in contact with The Thaiger by following our Facebook page.
Never miss out on future posts by following The Thaiger.