New bikes must meet Euro 4 emissions standards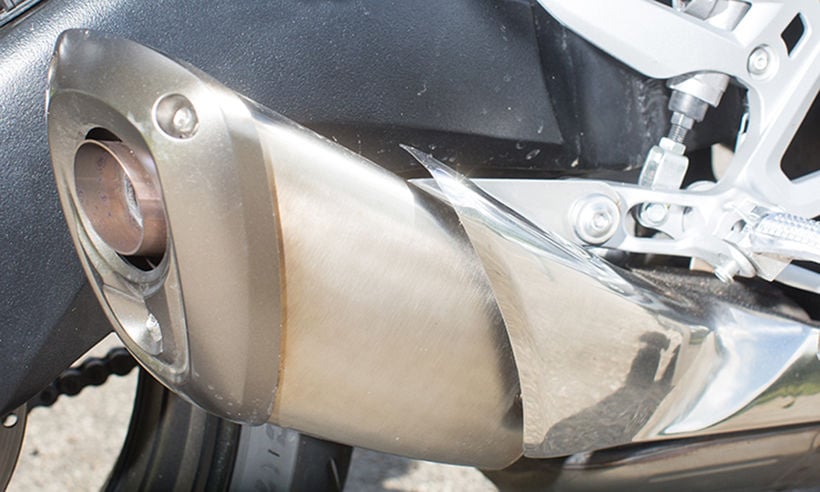 A new government policy, which will take effect on March 29, requires all new motorbikes sold in Thailand to meet Euro 4 emissions standards. Officials of the Thai Industrial Standards Institute met yesterday with representatives of more than 40 motorbike manufacturers, including Honda and Yamaha, informing them of the requirements.
The measure is intended to help tackle Thailand's PM2.5 dust and pollution problem, but Euro 4 also requires a 50% reduction of carbon monoxide emissions, from the Euro 3 standards currently in use. It was announced by the Industry Ministry in January last year with the goal of reducing pollution from motorcycle exhaust by half.
All producers were instructed to follow the new policy or face penalties. In case of a violation, the manufacturer and importer will either be jailed for a period not more than two years, a fine not exceeding 2 million baht, or both, while the distributor may be imprisoned for a maximum of 6 months, or receive a fine of up to 500,000 baht, or both.
SOURCE: The Nation
Keep in contact with The Thaiger by following our
Facebook page
.
Never miss out on future posts by
following The Thaiger
.
Protected hornbill dies from gunshot wound, 2 suspects in police custody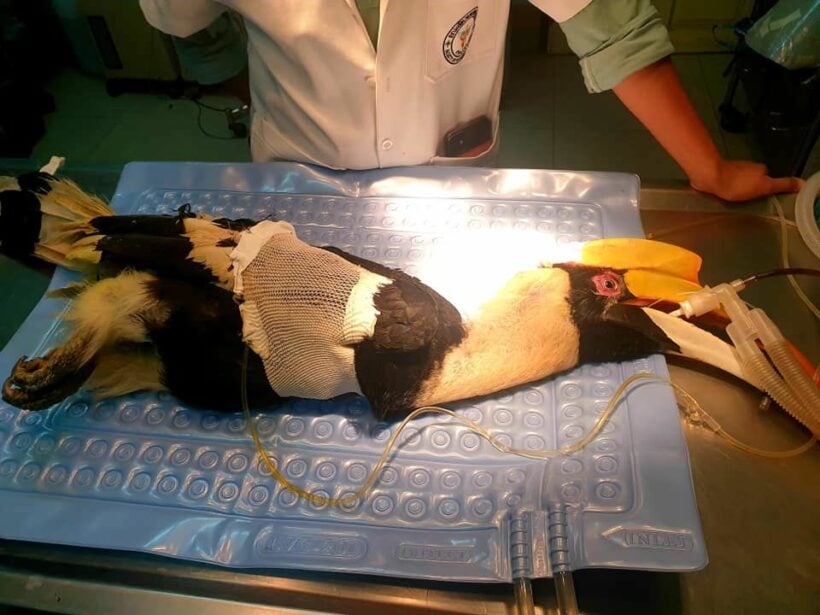 A protected great hornbill died after 5 days of medical treatment for a severe gunshot wound. 2 suspects are now in police custody and officers have seized a .22 calibre rifle, according to Thai PBS.
A tourist found the injured bird near the Khiriphet waterfall on Koh Chang. The hornbill, known in Thai as a nok nguek, was treated at the Nuern Plub Wan animal hospital in Chon Buri. The great hornbill's condition rapidly deteriorated and veterinarian Phadet Siriadmrong says the hornbill suffered brain stem death.
The great hornbill, Buceros Bicornis, is listed as a vulnerable species on the International Union for Conservation of Nature's Red List of Threatened Species. According to IUCN, hunting his substantial threat to the great hornbill.
Hunting poses a substantial threat to the species. Because of its predictable behaviour when regularly visiting the same feeding sites, it is easily targeted by local hunters.
Thailand's Wild Animal Reservation and Protection Act prohibits hunting preserved or protected wild animals. Those found guilty of violating the act could face up to 4 years in prison and a fine up 40,000 baht.
SOURCES: Thai PBS | Bangkok Post | IUCN
Keep in contact with The Thaiger by following our
Facebook page
.
Never miss out on future posts by
following The Thaiger
.
Rare sighting of an endangered clouded leopard at Isaan mountain range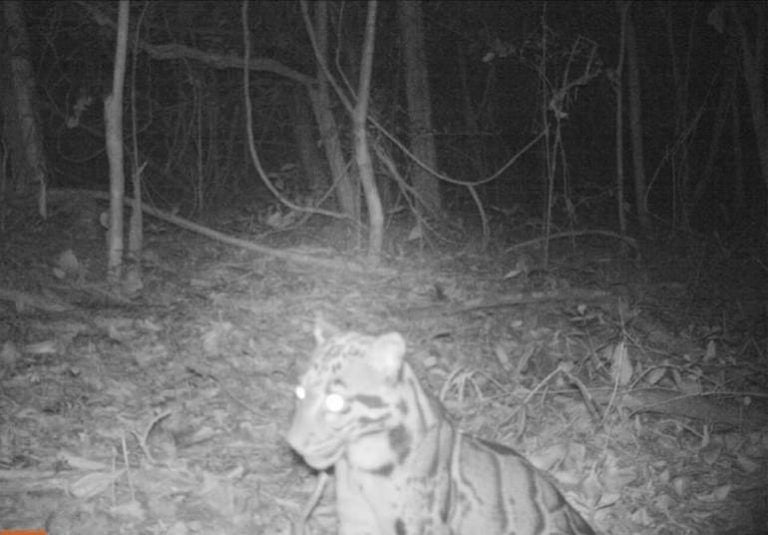 An endangered clouded leopard was spotted at a mountain range in the Isaan province Si Sa Ket. The rare sighting, captured using a camera trap, was the first time in about 20 years the wildcat has been seen in the Phnom Dongrak mountain range which borders Cambodia.
Since the park rangers stepped up patrol against poaching and made efforts to increase food and water sources, more small predators like foxes, dholes and leopard cats have been returning to the area, according to director of a local conservation office Chaiwat Limlikhit-aksorn.
"Today in the Phanom Dong Rak Wildlife Sanctuary there is a clouded leopard, which is a medium sized predator."
Camera traps were set up by local conservation officials from November 1 to 24, capturing footage of the rare clouded leopard. The cameras also filmed hog deer, Asiatic wild dogs, a Malaysian night heron and a leopard.
The clouded leopard is classified as a vulnerable species by the International Union for Conservation of Nature. The organisation says the leopard is hunted for the illegal wildlife, adding that the leopard skins have been seen in market surveys along with bones used for medicines and meat for exotic dishes.
Clouded Leopard exploitation for pelts are well documented in several countries, including the infamous Tachilek market along the Thai–Myanmar border. The frequency of Clouded Leopard parts available at market indicates increased pressure from hunting…However, the trade of cat parts from Myanmar into Thailand has diminished and reaffirms the role of China in the trade of cats out of Myanmar.
Sightings of the clouded leopard have also been reported at the Kaeng Krachan National Park, Huai Kha Khaeng Wildlife Sanctuary, Khao Sok National Park and Khao Yai National Park.
SOURCES: Bangkok Post | IUCN| Thai PBS
Keep in contact with The Thaiger by following our
Facebook page
.
Never miss out on future posts by
following The Thaiger
.
Economic concerns put Bangkok's ban on 10-wheel trucks on hold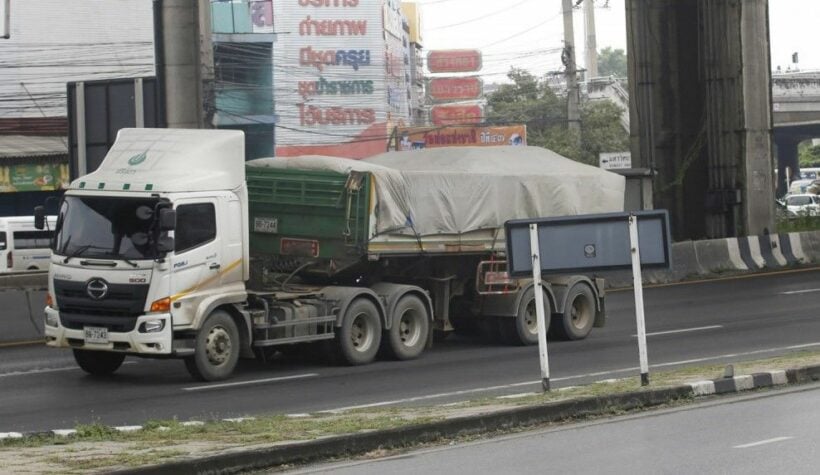 Officials in Bangkok have decided to delay a proposed ban on 10 wheel trucks in light of the current economic challenges affecting the transportation and industrial sectors. The proposed ban was aimed at reducing PM2.5 air pollution in the capital and was expected to come into force from December 1 – 28.
Particulates – also known as atmospheric aerosol particles, atmospheric particulate matter, particulate matter (PM), or suspended particulate matter (SPM) – are microscopic particles of solid or liquid matter suspended in the air – Wikpedia
PM2.5 refers to particulate matter (solid and liquid particles) with a diameter of less than 2.5 micrometres that remain suspended in the air for longer. They can be the result of burning fuel and are the primary cause of smog.
Commenting on the decision to delay the ban indefinitely, Deputy National Police chief Damrongsak Kittipraphas says the relevant authorities agreed the timing is not right.
"The police have discussed with related agencies, including the Department of Industrial Promotion, Pollution Control Department, the Thai Chamber of Commerce and the Public Transport Association, and agreed to postpone the rule indefinitely. The members at the meeting were concerned that the rule could obstruct the operation of the industrial and transportation sectors that are starting to recover from the economic contraction. Therefore, the related agencies promised to study the issue thoroughly, as well as explore other options to prevent and reduce PM2.5 air pollution in Bangkok."
However, Damrongsak says that from December 1, authorities in the capital will be clamping down on large polluting vehicles, adding that those emitting clouds of black smoke are one of the biggest contributors to air pollution.
"We will send officers to perform random checks at bus terminals and truck operation centres. The inspection will be recorded via video camera to ensure transparency of police work."
SOURCE: Nation Thailand
Keep in contact with The Thaiger by following our
Facebook page
.
Never miss out on future posts by
following The Thaiger
.