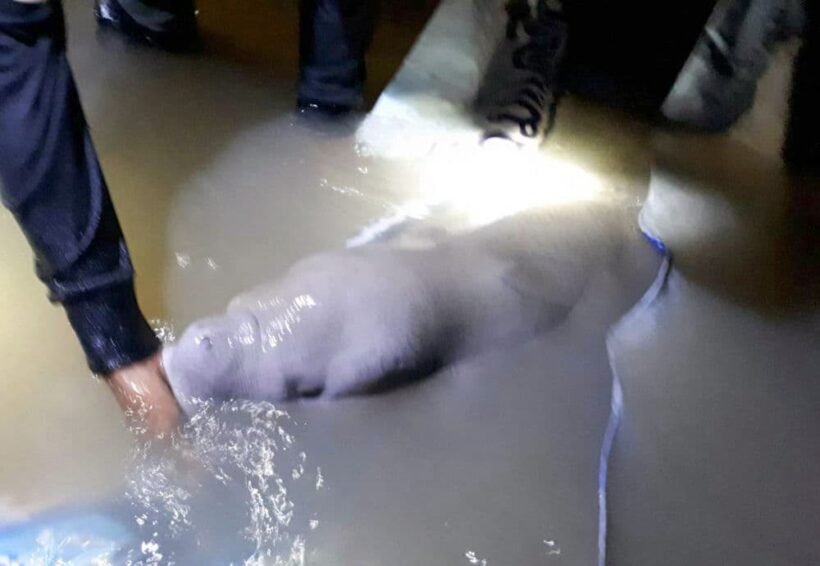 Six month old dugong, Marium, was released back in the sea early yesterday after she washed up onto the beach for a second time in Trang's Libong Island.
Marium was found on Krabi's Ao Tung Beach on April 29 after getting lost and separated from her mother.and taken to Trang to recover. Dugongs are classed as "vulnerable to extinction" and protected by law in Thailand.
Marium was in the care of a dugong nursery on Koh Libong in Trang as she was being prepared for release back to the local dugong colony..
'Marium' means 'beautiful woman of the sea'.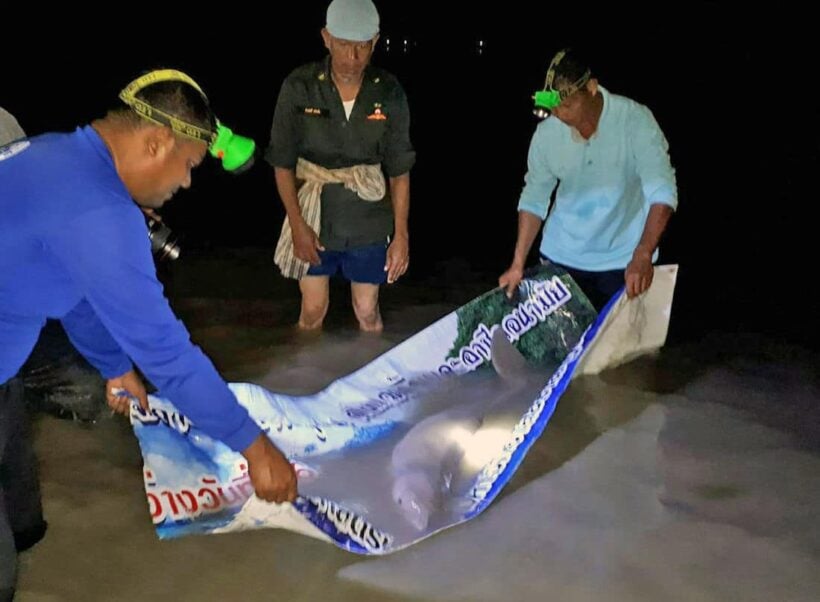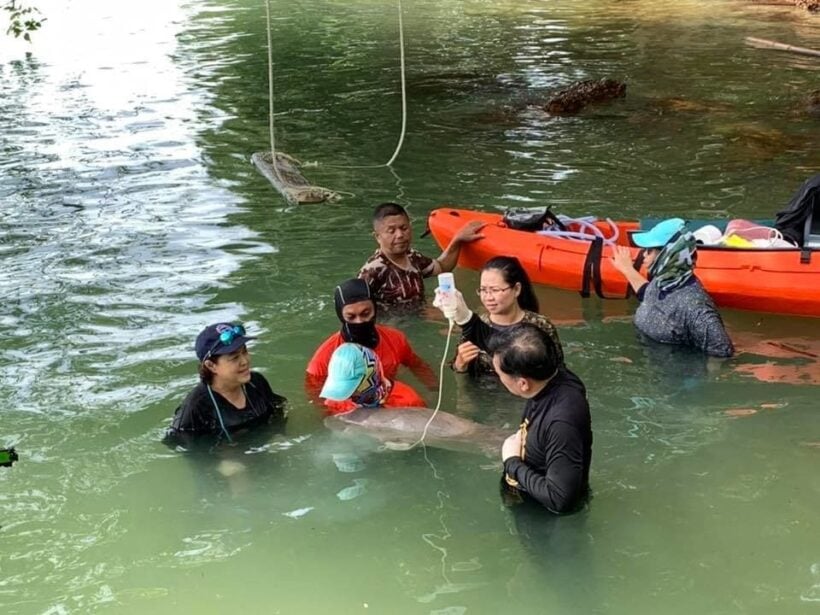 SOURCE: The Nation