Koh Phi Phi dugong died from a gastrointestinal infection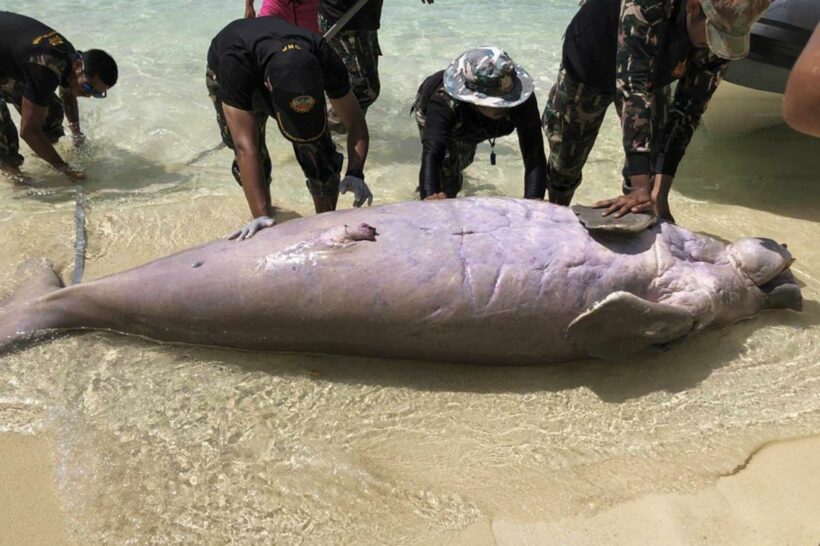 PHOTO: Department of National Parks, Wildlife & Plant Conservation
Another dead dugong was discovered over the weekend off Koh Phi Phi in Krabi province. Department of Marine and Coastal Resources veterinarians have determined the death was caused by stomach infection and chronic inflammation of the intestines.
Another was found off the coast of Trang on the weekend as well.
The adult male dugong measured 3 metres in length and weighing 398 kilograms when it was found by a fishing vessel off Koh Phi Phi. It was taken to the Marine and Coastal Resources Research and Development Centre for an autopsy.
The autopsy revealed that the dugong suffered heart failure and had a gastrointestinal infection. Undigested seagrass was found in its stomach.
It's been a bad start to 2019 for dugong with seven of the docile mammals being found dead on beaches or in the seas off Trang and Krabi provinces, notably in the last 2-3 months. But two youngsters 'Mariam' and 'Yamil', were alive when they were discovered and have since become dugong reality TV stars with their own live-streaming by the DMCR so you can follow their progress as they get nursed back to health.
Keep in contact with The Thaiger by following our
Facebook page
.
90 day deadline for farmers to hand over banned agrochemicals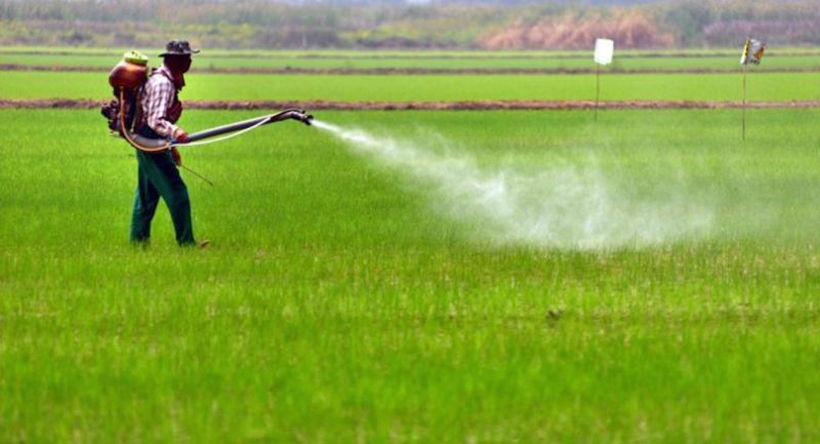 In the culmination of a long-running feud over hazardous farm chemicals, Thailand's Department of Agriculture has finally given Thai farmers a 90 day deadline to turn in some herbicides and pesticides for destruction, as they are officially illegal. Manufacturers or importers of the chemicals now banned under Thai law have 270 days to destroy their stocks.
Yesterday's announcement was in line with the Ministry of Industry's May 15 decision to place paraquat and chlorpyrifos on the list of hazardous chemicals and ban their use in the kingdom, effective June 1. Farmers in possession of paraquat and chlorpyrifos must return the chemicals to designated shops between June 1 and August 29.
An adviser to the minister to the Ministry of Agriculture and Cooperatives says the ministry has set up a working group on three hazardous agrochemicals, including paraquat, chlorpyrifos and the controversial insecticide glyphosate. Guidelines on how to destroy the chemicals will be publicised at a later date.
Shops assigned to collect the chemicals have 120 days to collect all returned items, and complete documents must also be submitted to the department's officials.
The shops will also be in charge of sending returned items to manufacturers or importers, who will have 270 days to destroy them. The destruction of the chemicals will be no later later than February 25 next year. They must fill a form to declare the amount returned, set up an eradication plan and submit the results of destruction to the department's officials. The task of destroying them will not fall to the department.
Any person found in possession of the illegal agrochemicals will be fined 1 million baht and/or jailed for 10 years.
Thai Pesticide Alert Network's coordinator says the department faces a challenge assembling a task force to create understanding with local farmers on how to deal with the two banned hazardous chemicals. They should be informed on how to drop them at the shops properly and "it would be useful if there are signs to let them know the drop locations."
"We won't regard this as a success but it is a step in the right direction for sustainable farming which relies less on chemicals. Thailand wants to be the world's kitchen and the government must have a clear policy to produce safe food for the world."
The secretary-general of the Federation of Safe Agriculture, laments that farmers are the ones most affected by the ban, saying even though they spent their own money to buy the chemicals, there is no compensation for them.
SOOURCE: Chiang Rai Times | Bangkok Post
Keep in contact with The Thaiger by following our
Facebook page
.
Unemployed elephants: Some return to the wild, others sent to work in logging business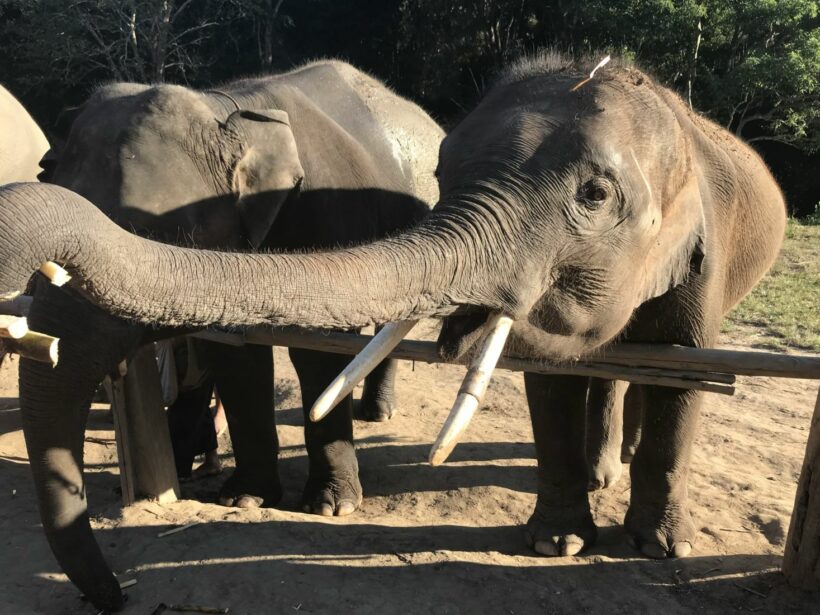 The drop in tourism has had a huge impact on the elephants in Northern Thailand, leaving many elephants, you could say, unemployed. While some elephants are out of business and been taken back to their natural habitat, others are struggling in captivity and might be sent off to work in animal labour which some people may deem as unethical.
A reporter from BBC Thailand follow a group of elephants making the trek and spoke with those in the 'elephant' business. You can watch the video HERE. One owner, who goes by the name Uncle Eddy, told BBC, if the tourism industry doesn't pick up soon, he will hand over his 57 elephants to a logging business in Myanmar.
The video from BBC Thailand showed Uncle Eddy's elephants on short chains standing in a cement outdoor structure. He said if the elephants don't work, then they don't get exercise. Without exercise, the pregnant elephants would have trouble giving birth and the babies would eventually die, according to his commentary.
Thailand has a variety of elephant camps and sanctuaries. There is continuous debate on how elephants should be cared for in captivity. Some establishments keep elephants on a short chain, only to be taken out for rides or shows. Some businesses describing themselves as sanctuaries have elephants roaming the property and allow tourist to feed and bathe the animals. This 'ethical' model is becoming more popular with some of the tourism demographics visiting Thailand in the past.
The Chiang Mai-based Save Elephant Foundation started a project to return some of the elephants back to their natural habitats, Thai PBS World reports. From April to May, more than 100 elephants trekked north from Chiang Mai to Mae Chaem, a 150 kilometre trek.
BBC followed a small group of elephants led by the Save Elephant Foundation and said the elephants became very thirsty and some seemed to be "low on energy". The charity's founder, Lek Chailert, says the pandemic is a chance to get elephants out of the tourism industry.
"Tourists would be swamping into Thailand. The Covid-19 pandemic will give us time to think."
SOURCES: BBC Thailand | Thai PBS World
Keep in contact with The Thaiger by following our
Facebook page
.
Dozens get hospitalised after eating raw meat salad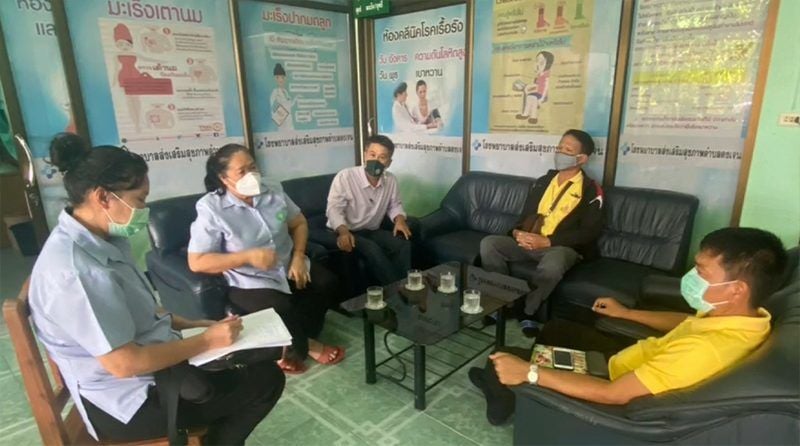 Dozens of Northern Thailand villagers became sick after eating raw buffalo meat and were treated for food poisoning at local hospitals. All 79 people treated ate the raw buffalo meat.
The meat was sold in beef stalls at wet markets in Phayao Province next to Chiang Rai, Thai media reports. Some people bought the meat, possibly thinking it was beef, and ate it as a raw beef salad. Others ate the meat at a restaurant that had purchased it from the same markets. Those who ate the meat on Sunday night started vomiting and having diarrhoea by early Monday morning.
With Thailand's hot weather and raw meat sold in outdoor markets, there's a higher chance of food poisoning, a public health official said, advising against the consumption of raw meat at any time.
SOURCE: Thai Residents
Keep in contact with The Thaiger by following our
Facebook page
.