Bangkok
Environment
Couple arrested for selling Asiatic golden cat parts
Talismans were made from Asiatic golden cat parts including pelts and oil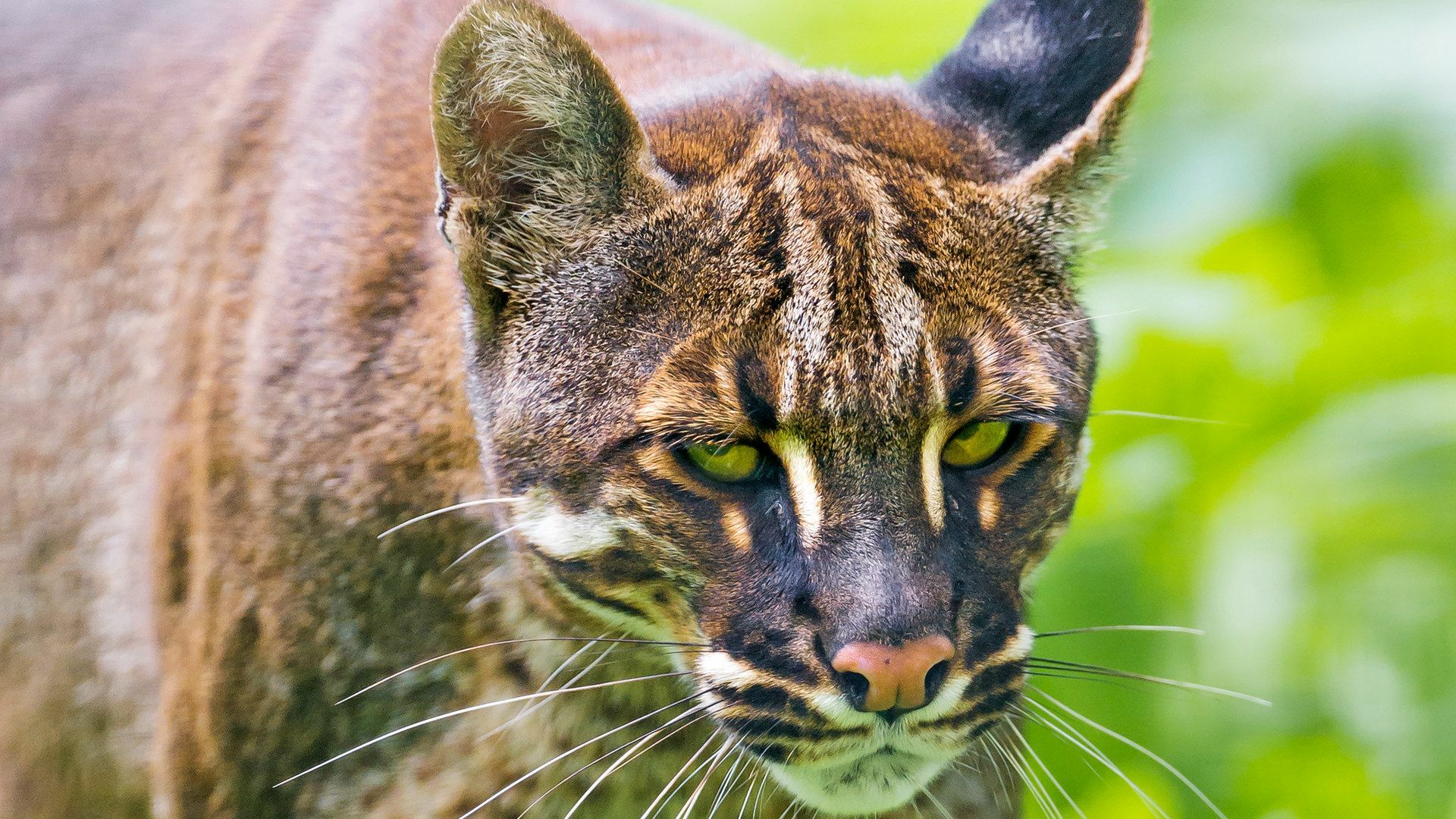 A couple arrested in Bangkok with 19 animal skins has confessed to selling talismans made from Asiatic golden cat parts including skins and oil.
Officers from the Natural Resources and Environment Crime Suppression Division arrested Phatcharapha Prasongdee and her husband Sitthichai Boonlai, both 30 years old, at a house in Lat Phrao district on Friday.
In the couple's house were many Asiatic golden cat parts body parts, including two heads, one tail, 19 skins, six tiger skin talismans and 16 bottles of tiger oil, according to Pol Maj Gen Watcharin Phusit Saturday.
The arrests came after police started looking into a Facebook page selling carcasses and other parts of protected Asiatic golden cats.
Investigators traced the administrators of the page to a house in the Lat Phrao district and obtained arrest warrants for illegal trade in wildlife and possessing carcasses of protected animals.
During questioning, the suspects admitted to having sold the items to people with superstitious beliefs who believe tigers are powerful.
Some believe possession of talismans made from tiger parts can help improve their fortune, ward off evil spirits and improve health or sexual performance.
The couple said they had purchased Asiatic golden cat parts online. After receiving the carcasses, they cut them into pieces based on the orders of customers.
Foreheads were sold at up to 2,800 baht (US$85) each, while prices of skins varied between 200 and 1,000 baht. Tails were priced at 400 baht. Talismans made from skin and fur were sold at 300 baht each and oil was 199 baht a bottle.
The suspects are being held in police custody for further legal action.
Takrud nang sua (tiger skin talismans) are popular among people with superstitious beliefs. Tiger oil is believed by some to have medicinal value.
As well as Thailand, the Asian golden cat is found in eastern Nepal, northeastern India, Bhutan, Bangladesh, Myanmar, Cambodia, Laos, Vietnam, southern China, Malaysia, and Sumatra.