A blueprint for better recycling of PET bottles in SE Asia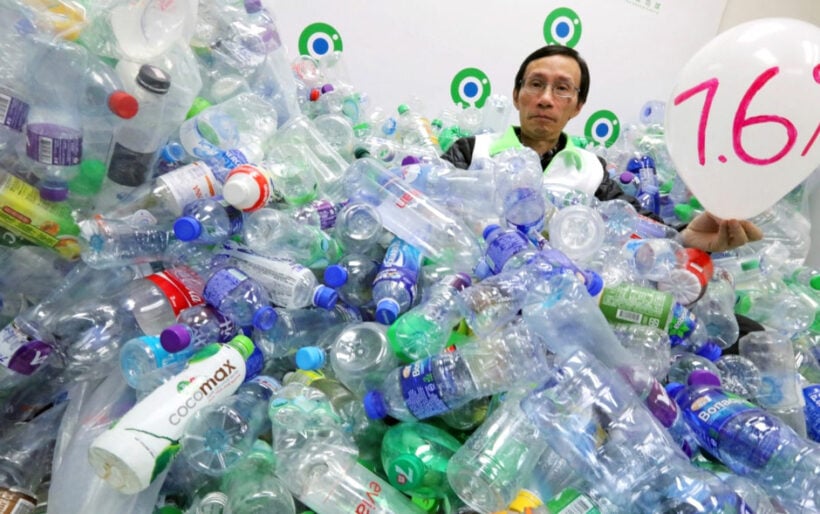 LONG READ
As leaders from around the world gather in Bangkok for the inaugural "SEA of Solutions: Partnership Week for Marine Plastic Pollution Prevention", GA Circular has launched a new report ​"Full Circle: Accelerating the circular economy for post-consumer PET bottles in Southeast Asia".
The report provides for the first time, systematic and comparable baseline collection rates for PET bottles (one of the most recyclable forms of plastic packaging) in Southeast Asia and highlights the need for a fundamental shift in the approach to driving circularity of PET bottles.
On a mission to create a world without waste by driving the transition towards a circular economy in Asia, GA Circular says that it is vital to move beyond singular efforts and work collectively on efforts to pull packaging material through the value chain by driving material value.
This report reveals that presently 54% of PET bottles sold in cities across the six Southeast Asian countries studied are collected-for-recycling (based on nine representative cities). The estimated national collected-for-recycling rate across the six countries is 26%. Across the six countries, a total of 660,000 tonnes of PET bottles was landfilled or leaked into the environment in 2018. This represents a loss of secondary material value of US$199 million.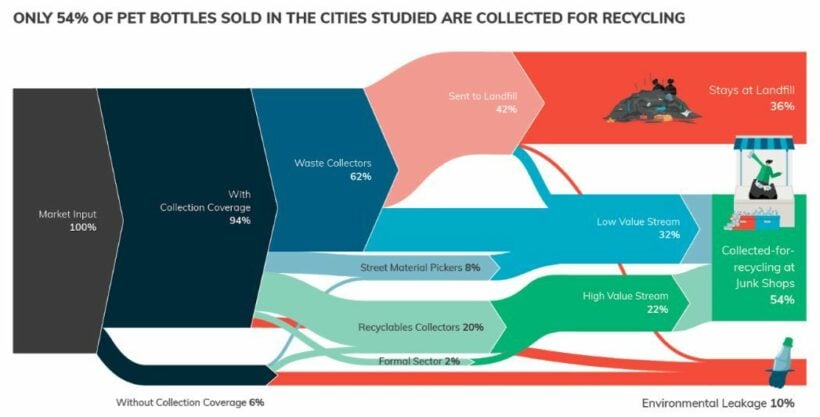 Meanwhile, PET bottles are 100% recyclable and have one of the highest intrinsic post-consumer material values amongst the materials commonly used for consumer-goods packaging in Southeast Asia. It is for this reason that PET bottles are one of the most commonly collected items by the informal sector.
The informal sector is the backbone of collection for PET bottles in the six Southeast Asian countries, contributing to 97% of all PET collected-for-recycling in the nine cities studied – and so any solutions for Southeast Asia must include the informal sector.
Multiple efforts have been initiated by the industry and government over the past decade to increase collection and recycling, however most of these efforts have ceased within one to three years or have not 'moved the needle' in terms of increasing collected-for-recycling rates. The past initiatives have been quantified and are a 'drop in the ocean' relative to the amount of PET bottles consumed.
Against this backdrop and the projected growth in PET bottle consumption of 886,000 tonnes in 2018 to 1.52 million tonnes in 2030, it is critical to focus on systemic solutions. The most effective response to the challenges currently facing the post-consumer PET landscape in Southeast Asia is one that effectively and continually boosts the collection and recycling operations currently in place.
The report highlights key systemic solutions to drive circularity: an industry-led Packaging Recycling Organisation (PRO) focused on boosting the value chain (including benefitting the informal sector) coupled with supporting policies, the use of recycled content, and investments into increasing domestic recycling capacity. Similar models have seen success in comparable developing countries such as South Africa and Mexico. PET bottle collection and recycling rates have increased to over 55% in both countries. As of 2018, South Africa has a 66% recycling rate for PET bottle, with 100% of the material recycled locally.
Two other factors that play an important role are improved packaging design to improve the economics of recyclability, and national government and municipal efforts to impact source separation and separate collection.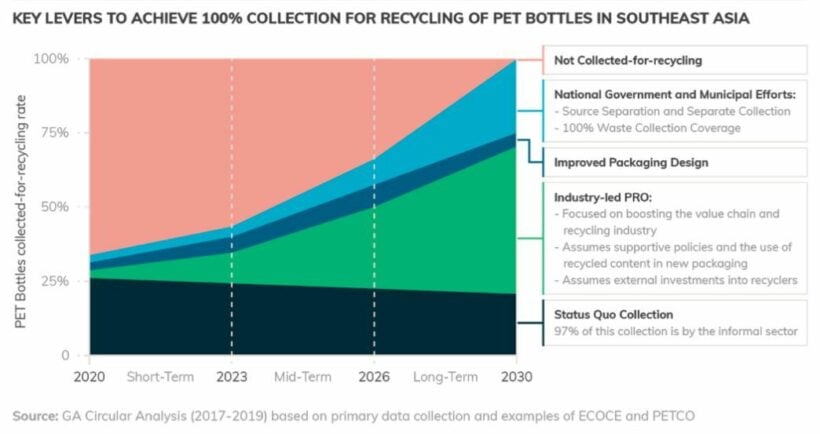 Ashwin Subramaniam, Founder and CEO of GA Circular said "The report aims to shed light on the current realities for post-consumer packaging in Southeast Asia. A realistic baseline is critical in informing the direction and nature of solutions to be implemented and this is what this report provides. AcirculareconomyforPETpackagingis100%possibleintheregionanditisoursincere hope that the recommendations outlined in this report are fully considered by industry, policymakers and investors".
By publishing the report, GA Circular said it sought to bring an important missing piece to packaging circularity solutions in Southeast Asia, demonstrating the key levers for industry, investors and policymakers to build a thriving and robust recycling industry.
"The report delivers a first-of-its-kind analysis of collection-for-recycling rates for PET plastic in key ASEAN cities and frames up a circular economy roadmap specifically tailored for the region, with a concrete set of recommendations geared towards interventions with the highest impact. At Coca-Cola, we are committed to executing these recommendations with our partners, and we have already begun to move in earnest. It is our hope that this report also helps to drive broader understanding, coordination and momentum in our shared efforts to tackle marine plastic pollution in Southeast Asia and globally" said ​Michael Goltzman, Vice President of Global Policy and Sustainability at The Coca-Cola Company.
GA Circular calls on companies and industry in Southeast Asia to adopt voluntary PROs focused on value creation mechanisms and material end markets; and for governments to support with enabling policies and standards for the circular economy, such as food grade recycled content standards, recycled content targets, and source separation and separate collection.
GA Circular is a research and strategy firm specialising in circular economy, recycling and waste management. GA Circular's mission is to create a world without waste by driving the transition to a circular economy in Asia. GA Circular collaborates with companies, government, international foundations, investors and multilateral agencies to unlock business opportunities from fast-growing streams of food and packaging waste across Asia.
Established in 2011, GA Circular is a B Corporation certified social business. GA Circular is headquartered in Singapore and operates throughout Southeast Asia and Southwest Asia.
Keep in contact with The Thaiger by following our
Facebook page
.
Plant-based meat alternatives gain popularity in a fertile Asian market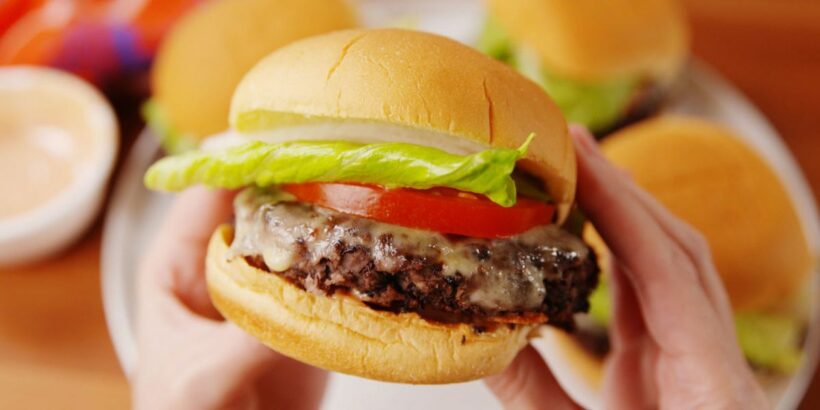 PHOTO: delish.com
Being a vegetarian, or vegan, in the land of smiles is a challenge. There are some excellent vegetarian options opening up, particularly in the tourist zones of Thailand. But outside of that you're struggling to find dedicated vegetarian options and just have to ask for your favourite Thai food, but without the meat.
But Asia, particularly south east Asia, is coming to the attention of the western alternative meat market. Because they're starting to make really interesting, and tasty, meat alternatives and they want to get a slice of the Asian market too.
In one of the largest meat-eating regions in the world (Asia), where nearly 50% of the world's meat products are consumed, it's a fertile market indeed for the growing number of vegans, vegetarians and flexitarians (people who eat a mostly non-meat diet but occasionally may have some meat as well).
The producers of the alternative meat products are now looking to take a bite out of the Asian market.
Impossible Foods, a developer of plant-based substitutes for meat products, has set its eyes on the meat market in Asia. The American firm, famous for its meatless-burgers, intends to make the region a key focus due to its huge meat consumption. The almost tasteless and inedible vegetarian 'patties' of a decade ago are now rich in flavour and gaining a large following as a viable and tasty alternative.
Asia accounts for over 46% of the world's meat intake according to the Agricultural Outlook 2019-2028 by Organisation for Economic Co-operation and Development and the Food and Agriculture Organisation.
And analysts at investment bank Barclays, predict that the alternative meat market is expected to hit US$140 billion within the next ten years.
Since April 2018, Impossible Foods has already featured its plant-based meat and dairy products in some of Hong Kong's beloved restaurants such as Little Bao, Happy Paradise, and Beef & Liberty. But they're not the only alternative meat brand eager to supply its products to the Asian market. Rival brands such as Quorn in the UK) and Beyond Meat from US, have been supplying meat alternatives in the region since 2015.
Quorn's meat free products are readily available in Singapore through FairPrice Online and RedMart, while Beyond Meat's alternative meat products are sold at NTUC Fairprice Finest and Little Farms outlets in the country. In Asia, supermarket brands like Villa Mart are carrying more alternative meat products, and they are featured often in vegetarian restaurants and starting to appear in menus of mainstream restaurants as well.
How mainstream? Even Michelin have provided a recent guide to some of the best meant-alternatives around at the moment.
As more Asians continue to adopt a vegan and flexitarian diet, the growing demand for plant-based meat alternatives is expected to steadily increase in the coming years.
NB. I'll admit to being vegetarian, part-time flexitarian, eater and happy to promote more plant-based alternatives for our diets. If you know of, or can identify, some good vegetarian restaurants or sources for meat-alternative products, we'll gather your intel and make an article to help people find vegetarian options. Send you email market 'VEGETARIAN' HERE. T
Keep in contact with The Thaiger by following our
Facebook page
.
Pattaya officials warn residents about outbreak of Chikungunya virus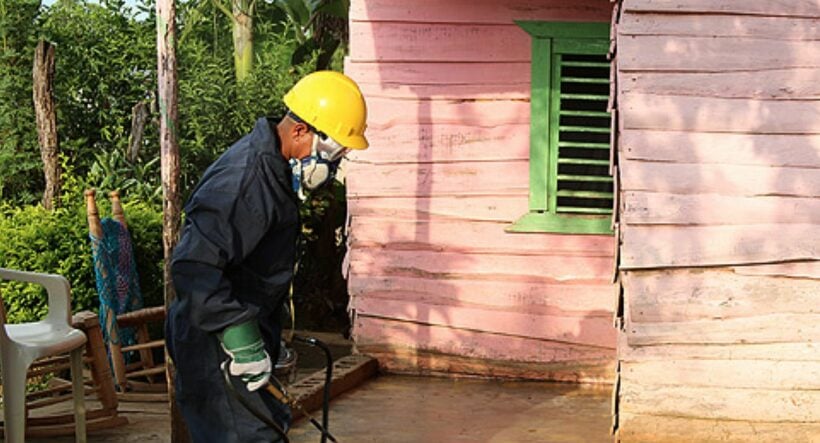 Health officials in the Bang Lamung area of Pattaya say that many cases of the Chikungunya virus have been reported this year. Most commonly, the infected mosquitoes involved are Aedes aegypti and Aedes albopictus, two species which can also transmit other mosquito-borne viruses, including dengue.
From January to the end of October there were 90 cases in Bang Lamung. The virus, usually most prevalent in the south of Thailand, has caused health officials to warn the public in the Pattaya area to take protective measures after an unusually high number of cases were reported on the eastern seaboard.
Key facts about Chikungunya…
Chikungunya is a viral disease transmitted to humans by infected mosquitoes. It causes fever and severe joint pain. Other symptoms include muscle pain, headache, nausea, fatigue and rash.
Joint pain is often debilitating and can vary in duration.
The disease shares some clinical signs with dengue and zika, and can be misdiagnosed in areas where they are common.
There is no cure for the disease. Treatment is focused on relieving the symptoms.
The proximity of mosquito breeding sites to human habitation is a significant risk factor for chikungunya.
The disease mostly occurs in Africa, Asia and the Indian subcontinent. However a major outbreak in 2015 affected several countries of the Region of the Americas. (www.who.int)
Across Thailand there have been 8,774 cases in the first 10 months of the year. The worst hit provinces were Pattani, Ranong, Tak, Phuket and Songkhla – four of which are in southern Thailand.
Chikungunya is sometimes confused with dengue and should be diagnosed separately to manage recovery. Chikungunya is generally not fatal but online it is said about the virus:
"It won't kill you, but it may make you wish you were dead".
SOURCE: The Pattaya News
Keep in contact with The Thaiger by following our
Facebook page
.
Government hoping to turbo-charge Thai new car sales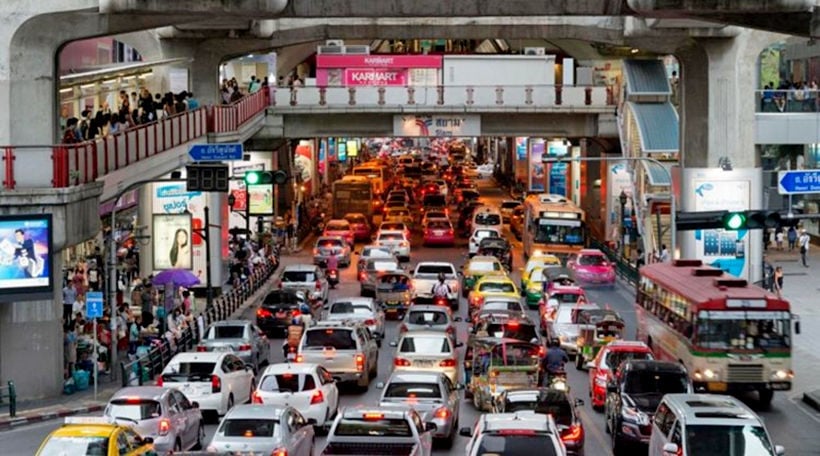 A number of proposals are being looked at by The Excise Department in a bid to convince Thai citizens to purchase new vehicles rather than going down the used car route.
The Nation reports that some cost-reducing incentives are being considered, with the aim of cutting the number of polluting vehicles on Thailand's roads, with The Excise Department planning talks with the relevant government agencies and private sector on December 16.
The President of the Federation of Thai Industries (FTI)'s Automotive Industry Club, says the current car market and its associated environmental problems is being looked at, with an increase in PM2.5 particles from some older cars posing serious concern.
"It was proposed that auto components, such as car batteries, be added to the draft management plan for electrical appliances and electronic devices. Cars in our country are expensive, so consumers tend to use old cars for a long time. The department suggested that they should launch incentive measures to encourage people to change cars."
It's understood that talks will focus on the cost-saving incentives that could be introduced to make purchasing a new vehicle more affordable. Many other countries have adopted similar measures in the past, notably Barack Obama's 2009 "Cash for Clunkers" campaign, launched to boost the automotive industry in the US.
SOURCE: The Nation
Keep in contact with The Thaiger by following our
Facebook page
.