Reports of vote tampering will be investigated by police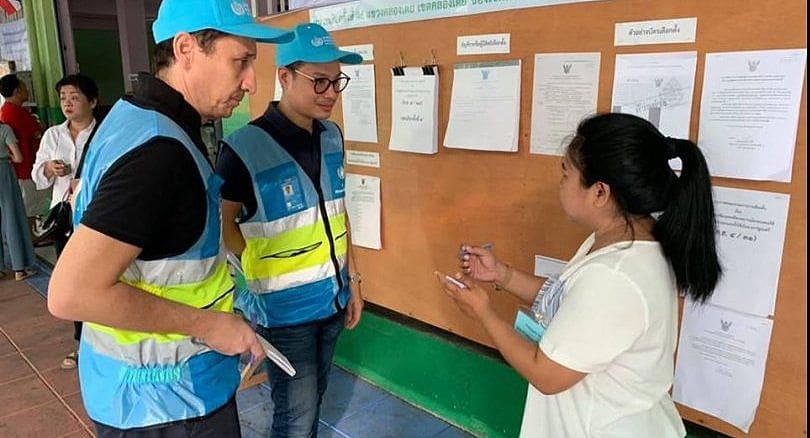 A leading international polling monitoring organisation claims it's not confident there wasn't any tampering in yesterday's election at polling booths.
The vice president of People's Election Network listed a number of election irregularities reported by some of their volunteer observer network raising doubts about the Election Commission's efficiency. They say they had 600 observers out amongst polling booths throughout the day.
"I'm still reluctant to say I'm confident this election will be in order," she said on Khaosod English.
"The majority of the problems involved election workers at many polling stations who failed to follow regulations."
But she believes that most of this was caused by confusion or lack of experience, not malicious attempts to tamper with the voting.
"Those include police officers helping voters put their ballots into the ballot boxes, unsynchronised clocks that caused some polling stations to open too early and missing candidate information, which some said they never received from the commission."
"This can become very serious. If it happened in many polling stations, it won't be just small mistakes."
In one serious report of vote tampering a video news report suggested improper vote manipulation by the army. In a Thairath TV reporter's clip, a military officer is seen inside the polling area watching each of his subordinate vote in Bangkok's Phaya Thai district.
Police say they will investigate possible vote-buying and other irregularities in several provinces during yesterday's national voting. In Nakhon Ratchasima one voter posted that officials had covered up a Future Forward candidate's banners at the polling station saying she had been "disqualified."
SOURCE: Khaosod English
Keep in contact with The Thaiger by following our
Facebook page
.
Thanathorn disqualified as Member of Parliament – Thai Constitutional Court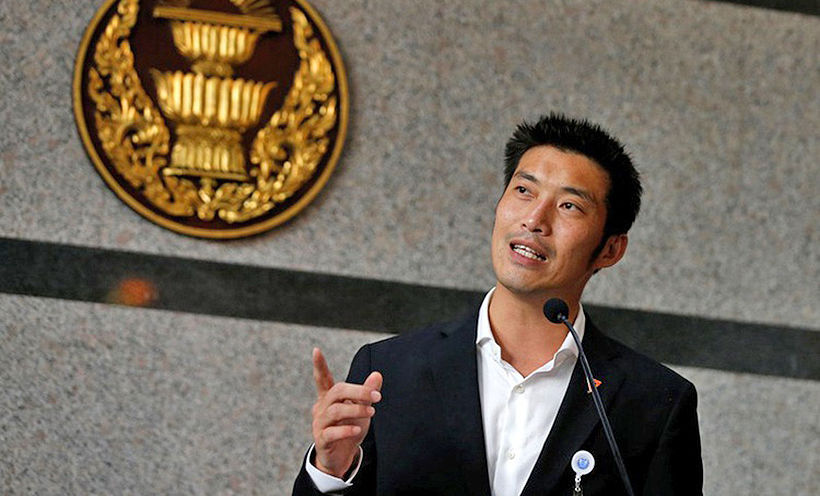 Leader of the Future Forward Party, 41 year old Thanathorn Jungroongruangkit, has been disqualified as a Member of Parliament following the handing down of a guilty verdict by the Thai Constitutional Court today.
The Court's findings say Thanathorn was still holding shares in a media company when he registered to run in the March 24 national election. Thanathorn presented evidence during hearings into case declaring that he'd divested himself of any company shares before the calling of the election.
Constitutional pundits say the ruling now paves the way for Thanathorn to be charged under Article 151 of the Elections Act which specifies a jail term of up to 10 years and a political ban for 20 years for anyone found guilty of registering to run in MP elections while knowing that he or she is not qualified.
Thanathorn was originally accused by the Election Commission of still holding 675,000 shares in his family-owned V Luck Media Company when he registered to run in the general election in March this year.
During his defence Thanathorn insisted that the company was not a mass media entity in the general sense as it published only an in-flight magazine and a glossy franchised lifestyle magazine. He also presented evidence that he had transferred all the shares in question to his mother prior to registering to run in the election.
Article 98 of the Constitution prohibits proprietors or share-holders of media companies to run in elections out of fear they would have undue political influence, according to Thai PBS World.
The court dismissed Thanathorn's defence on both points and revoked his status as an elected MP effective as of May 23 when he was suspended from active duty as MP after the Election Commission made the charges.
Hundreds of supporters of Future Forward Party showed disappointment as they listened to the verdict broadcast on close-circuit TV in the lobby of the Constitutional Court under tight security. Representatives from the US Embassy and EU in Bangkok were also seen attending the session as observers.
Despite his absence from the Parliamentary chamber, and his suspension as an MP at the time, Thanathorn narrowly missed being elected as the Thai PM in the first sitting of the new Parliament.
SOURCE: Thai PBS World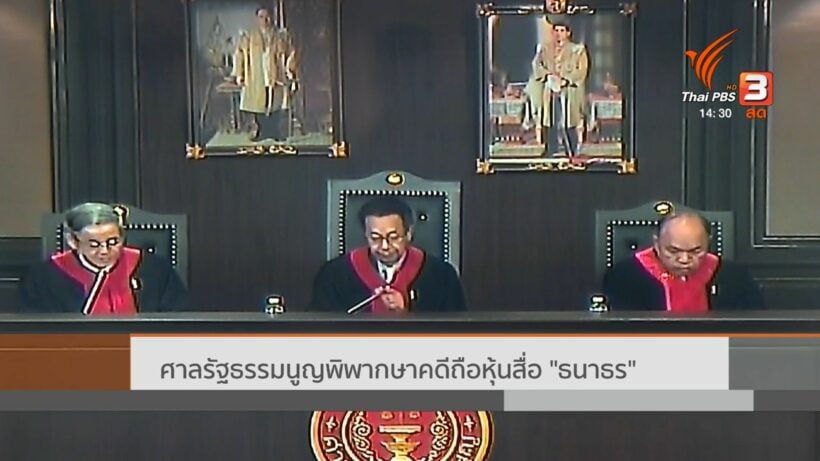 Keep in contact with The Thaiger by following our
Facebook page
.
School funding challenge for bilingual curriculum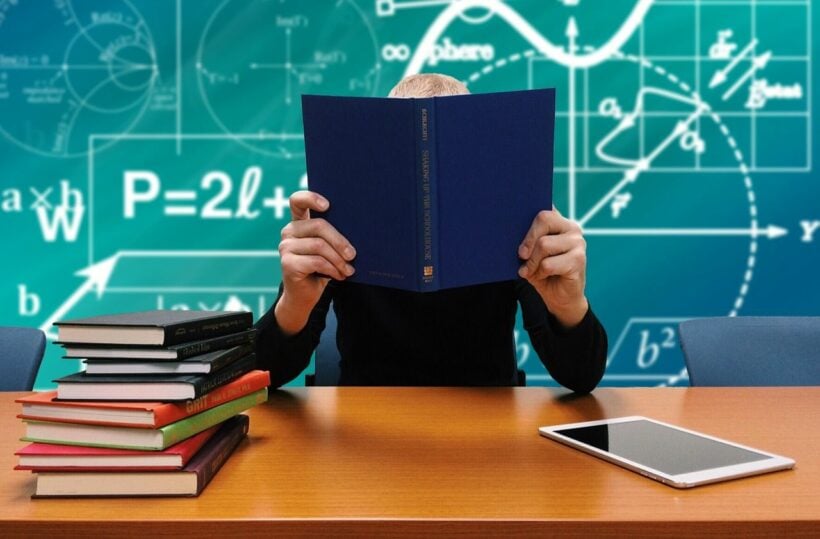 The secretary-general of the Office of the Basic Education Commission (OBEC), Amnat Wichayanuwat, says plans to introduce a bilingual school curriculum at all grade levels have thrown up an obstacle for meeting funding requirements.
The bilingual curriculum plans were announced by the Education Minister last week in an effort to improve English proficiency among the Thai population. It's hoped to have the curriculum in place from kindergarten level at more than 2,000 district schools from the beginning of the 2020 academic year.
However, the OBEC secretary-general says one of the conditions under which schools can qualify for Mini English Programme (MEP) funding, is by showing that Ordinary National Educational Test (O-NET) scores have consistently improved for at least three years.
Amnat says it's simply not possible for schools to meet this requirement.
"This is impossible because these schools haven't even started with the new lessons. To launch the MEP classrooms efficiently, we will therefore adjust the qualification and submit it to the Provincial Schools Admission Committee for consideration."
Amnat says OBEC will reinstate provincial English Resource and Instruction Centres to help determine the curriculum. He draws attention to the need to examine English language proficiency in both teachers and students and work on areas that need improvement.
"And there will be an English proficiency assessment using the Common European Framework of Reference for Languages standard. This will expand the opportunities for education and create equality among educational institutes."
Thailand was recently ranked 74 out of 100 on the English language proficiency index, with its ranking continuing to drop for three years in a row.
See earlier story HERE.
SOURCE:nationthailand.com
Keep in contact with The Thaiger by following our
Facebook page
.
Palang Pracharat are warned not to renege on Thai ministry promises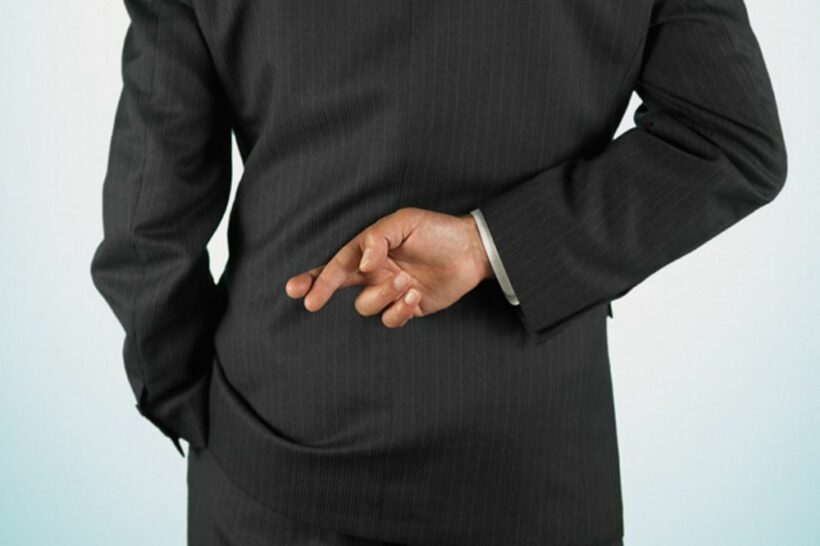 Amidst rumours circulating that the Palang Pracharat Party may renege on some of the promises it made to secure MP votes from the Democrats and Bhumjaithai, the Democrat party leader Jurin Laksanavisit says he believes the Palang Pracharat party will keep its promises.
Thepthai Senpong MP, a key Democrat party member, is warning that the coalition government will be in big trouble if the promise is broken. He says the coalition government would "function with great difficulty" if the Palang Pracharat party does not stick to the promises it made to the Democrats, according to Thai PBS.
Meanwhile, Somsak Thepsutin, one of the Sam Mitr faction within Palang Pracharat, says that if one of their group isn't offered the agriculture minister's post (reportedly offered to the Democrats as part of the 'deal'), the promises they made with Thai voters during the election campaign could be affected.
Somsak has already spoken of his aspirations to become the next agriculture minister, despite the portfolio being used as a political football during negotiations with the Democrats.
But the new leader of the Democrats, Jurin Laksanavisit insists that the issue of the quota of ministries for his MPs has already been settled. He re-iterated yesterday that Palang Pracharat would not go back on its promises to the Democrats. He added that he had not been informed of any changes to their arrangements despite being aware of the media reports about the prevarication.
SOURCES: Thai PBS | The Nation
Keep in contact with The Thaiger by following our
Facebook page
.