Trending upwards, but consumer confidence in Thailand still at a 22 year low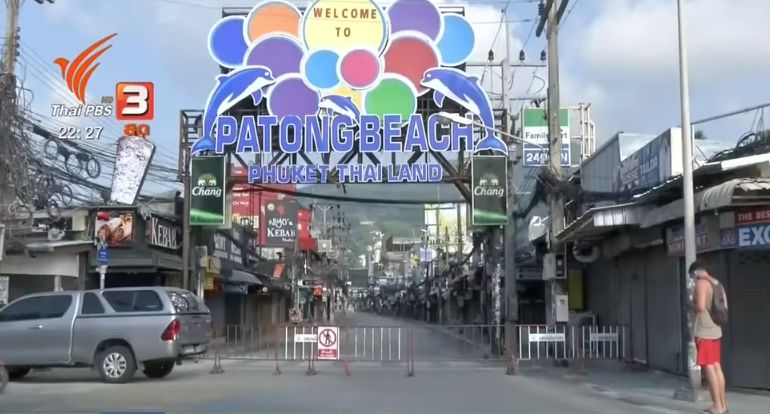 A leading academic says that despite an upward trend, consumer confidence in Thailand still sits at a 22 year low as a result of the economic impact of Covid-19. Thanavath Phonvichai from the University of the Thai Chamber of Commerce, says the pandemic's devastating effects on tourism, employment, and exports, is mostly to blame, coupled with concerns over the ongoing political unrest.
Consumer confidence has improved somewhat in the last month, as a result of stimulus measures from the government and the further easing of Covid-19 restrictions, including the re-opening of bars and nightclubs. The move has slightly boosted confidence in jobs, revenue and the overall economic outlook, but the current political strife is still proving to be a cause for concern. And, despite rising to over 50 points from just over 49 in June, the figure is still the lowest seen in 22 years.
22 years ago Thailand was just starting to recover from the 1997 Asian Financial Crisis, known in Thailand as the Tom Yam Kung crisis. The Thai baht collapsed after the Thai government was forced to float the baht due to low foreign currency inflows to support its currency, at the time pegged to the US dollar. Capital started flowing out of the country almost immediately, beginning an international chain reaction. At the time, Thailand had acquired a burden of foreign debt that made the country effectively bankrupt even before the collapse of its currency. Most of Southeast Asia and Japan became engulfed with financial contagion and slumping currencies, devalued stock markets and a precipitous rise in private debt.
Thailand has entered into the current financial crisis in much better shape.
While some entertainment businesses have re-opened, others remain shuttered, with the ongoing closure of international borders having a significant impact on tourist hot spots such as Pattaya and Phuket.
SOURCE: The Pattaya News
📱 Download our app on Android or iOS for instant updates on your mobile
📧 Subscribe to our daily email newsletter
👍 Like/Follow us on Facebook
🔔 Subscribe to or Join our YouTube channel for daily video updates
Officials not worried Thailand remains on US currency watch list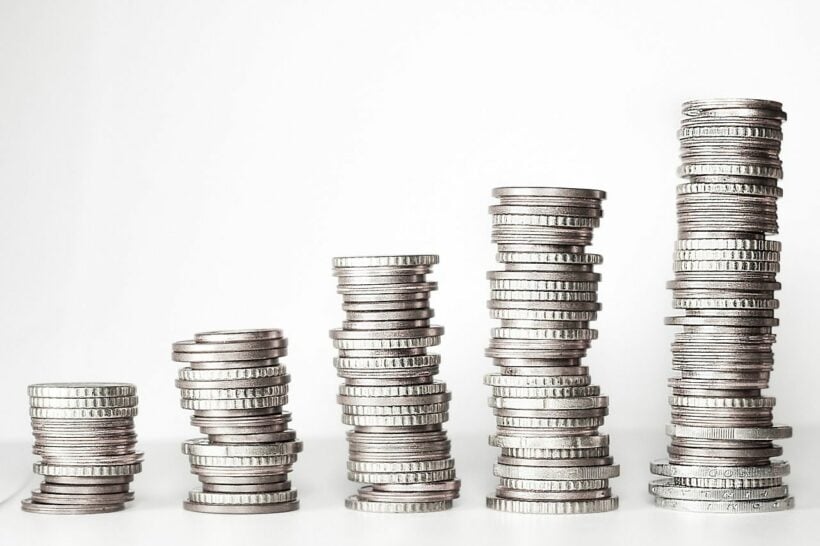 Thailand remains on the United States Treasury's "Monitoring List" of countries whose currency trade practices need to be watched, though Thai officials say they are not worried. US Treasury Secretary Janet Yellen releases a foreign exchange report twice a year including labelling alleged currency manipulators and flagging suspect trading partner countries to be monitored.
The Bank of Thailand said remaining on the US currency watch list poses no threat to Thai businesses or the government's ability to enact policies to promote financial stability. They stress that Thailand has never manipulated currency, using the exchange rate to get a competitive edge or an unfair trade advantage over other countries.
This most recent report tags 11 countries as warranting a closer watch: China, Germany, India, Ireland, Italy, Japan, Malaysia, Mexico, Singapore, South Korea, and Thailand. Mexico and Ireland were the 2 new inclusions, not on the previous report in December 2020. Also in the report, the US Treasury Department toed the line of accusing Switzerland, Taiwan, and Vietnam of manipulating currency.
They stated yesterday that the 3 countries had crossed the line of 2015 US trade laws, but didn't officially brand them as currency manipulators. The thresholds of that 2015 rule include either global current account surplus or foreign currency intervention over 2% of GDP, and having a trade surplus with the US over US $20 billion trade.
The flagging of Taiwan, Vietnam and Switzerland falls short of applying the manipulator label due to a 1988 law requiring evidence of manipulation to stop balance of payment adjustments or to gain a trade advantage. The US is already engaged in talks with Vietnam and Switzerland and will enter into "enhanced engagement" with Taiwan as well. Not being upgraded to the manipulator title relieves pressure from Switzerland and Vietnam, who both received the label in the last report issued by the Trump administration.
SOURCE: Yahoo Finance and Live Mint
📱 Download our app on Android or iOS for instant updates on your mobile
📧 Subscribe to our daily email newsletter
👍 Like/Follow us on Facebook
🔔 Subscribe to or Join our YouTube channel for daily video updates
Covid-19 brings surge in gold and cryptocurrency investment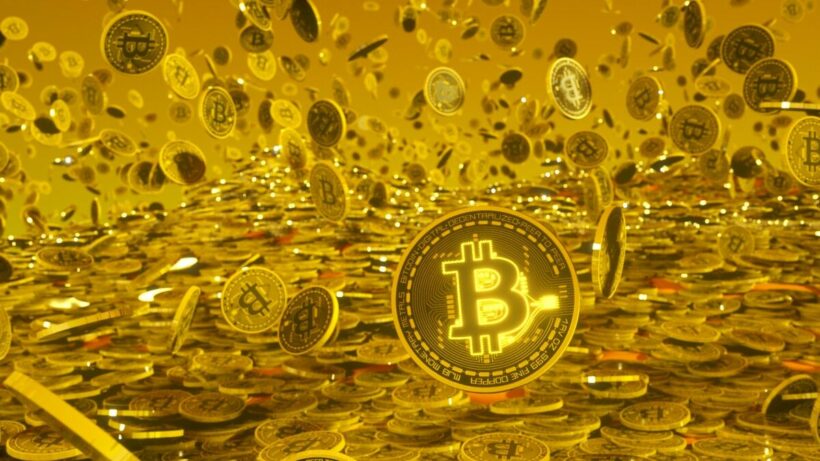 In the uncertain times of the Covid-19 pandemic, investors are leaning towards safe investments like gold and also the emerging cryptocurrency market. Gold prices hit a 7 week high at over 55,000 baht on Thursday and around April 15 online gold transactions in Thailand doubled. One reason for the rise in gold price is uncertainty, with tensions growing between the US and Russia. Speculators believe gold may reach up to US $1800 during 2021 due mostly to more international tension between the US and China, and the US bond yields on the decline.
Online trading has seen a huge increase, as investors are closely monitoring gold prices, perhaps because they're stuck at home and on the internet much more during the Covid-19 pandemic. New online accounts are growing as is the trading volume for online gold purchases.
Meanwhile, cryptocurrency has surged in investors and trading to an all-time high, again partially due to the coronavirus pandemic. Bitcoin reached a record price of over 2 million baht per coin this week. And many altcoins are gaining in popularity. The online trading platforms and exchanges for most crypto were not restricted by Covid-19 so the industry is swelling. Coinbase, the biggest cryptocurrency exchange in the United States went public on the NASDAQ stock market on April 14th. Last year's total revenue for the popular exchange was US $1.2 billion, but the public offering reported earnings of $1.8 billion in the first quarter of 2021 alone.
While gold and cryptocurrency has become a popular way to make money during the pandemic, not all cryptos are created equal and most fail. Watchers have seen a 1 to 2% success rate out of the over 9,000 altcoins that have been created in the crypto boom. Advisors suggest cautious trading and investing in only the top few hundred altcoins.
With online gold trading and cryptocurrency surging ahead, the contrast is stark to brick and mortar industries decimated by Covid-19. Retail, tourism, and traditional banking have all taken massive hits. Kasikorn Bank dropped nearly 3% in the stock market. Only global oil, petrochemical, and electronics success have helped to bolster the Stock Exchange Thailand Index, with PTT Exploration and Production stock climbing over 4%. Covid-19 related industries such as rubber glove suppliers are flourishing with investors speculating on further growth if the third wave continues to spread. Overall though, the stock market rose half a per cent with the announcement that there will not be a Covid-19 lockdown just yet.
SOURCE: Bangkok Post
📱 Download our app on Android or iOS for instant updates on your mobile
📧 Subscribe to our daily email newsletter
👍 Like/Follow us on Facebook
🔔 Subscribe to or Join our YouTube channel for daily video updates
China grows 18.3%, the only major economy to grow in 2020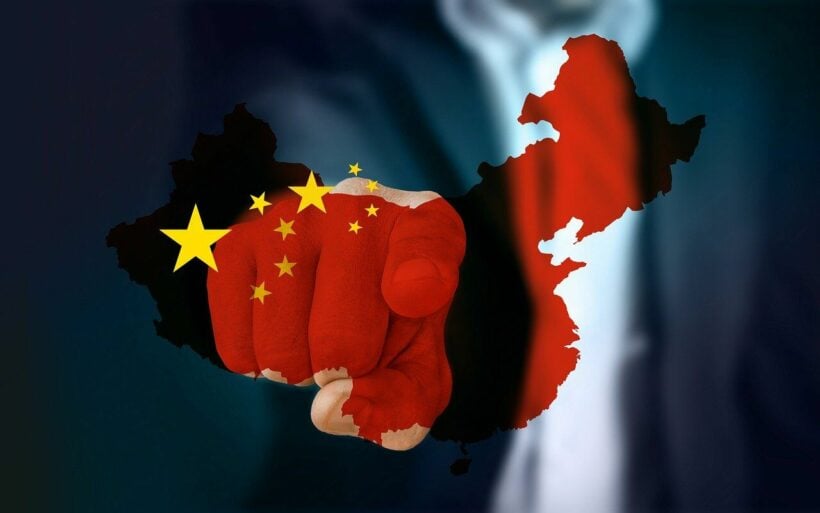 China's economy set a record for growth in Q1, 2021, marking an 18.3% jump in year-on-year figures, the biggest quarterly growth in almost 30 years. China only started publishing growth statistics in 1992, and this drastic increase is the fastest growth recorded since then.
The figures, however impressive, are mainly due to what is called a "low base effect" where the change from a low starting point translates into big percentage statistics. Because of the devastating economic effects of the Covid-19 pandemic, the Q1 2020 figures were dismal, allowing the big gain over the last year.
Quarter to quarter, the last 3 months saw only a 0.6% growth, but in the last quarter of 2020 China recorded an economic boom of 6.5% according to the Chinese government. Still, the figures are admirable, as China was the only major economy in the world to achieve growth in 2020. Most of the planet struggled to contain global Covid-19 outbreaks, crippling economies across the globe. But China, now the second-largest economy in the world, managed a 2.3% overall expansion. Even Chinese officials called the impressive statistics "better than we had expected."
China has been growing in terms of imports and exports as well, with exports expanding nearly 31% and imports up 38% by price over last years.
SOURCE: CNN
📱 Download our app on Android or iOS for instant updates on your mobile
📧 Subscribe to our daily email newsletter
👍 Like/Follow us on Facebook
🔔 Subscribe to or Join our YouTube channel for daily video updates