"Too good for its own good" – The Thai economy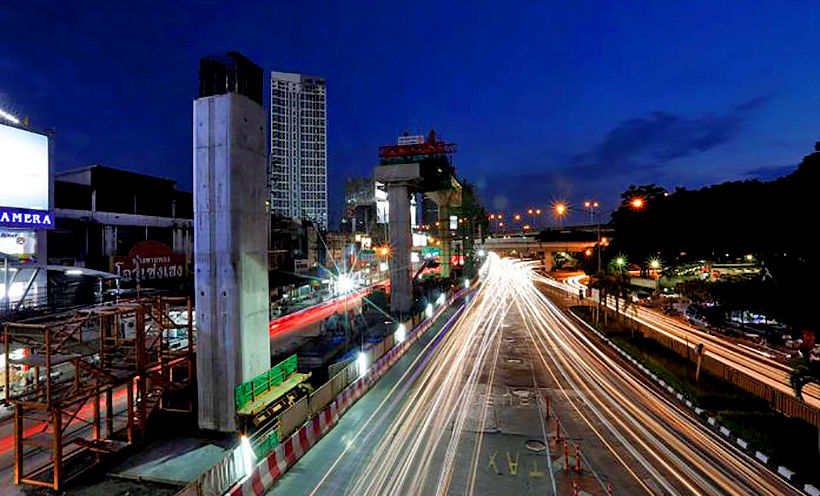 Bloomberg has written an opinion piece about the robust Thai economy, sharing its fears along with some pats on the back.
"Thailand really should let its hair down. The currency is strong and the current-account surplus is big versus the neighborhood, while there's a lot of scope for fiscal expansion. The Bank of Thailand has been grudging in cutting interest rates, in contrast to the easing party under way not just in Asia but in emerging and developed markets the world over."
The article recognises the Thai 'lever pullers' resistance to doing anything too drastic following all the lessons learned over the past two decades since the Thai economy led the rest of Asia down the rabbit hole which became known as the 1997 Asian Financial Crisis.
"But Thailand may have learned the lessons too well. Its policy settings look like they are primed for truly dire times – few predict a coming catastrophe – and insufficiently calibrated to prolong growth or mitigate a shallow recession."
Whilst commentators and keyboard experts seem bemused by Thailand's current position as a 'safe haven' for investors and currency players, the Thai government keep plodding along with a still-growing, if not sluggish, economy and a reluctance to drop the base rate of the Bank of Thailand any further to make the Baht less 'interesting'.
The IMF (International Monetary Fund) wants more budget activism and appears to push back against hoarding reserves and the hefty current-account surplus.
"Many directors considered that Thailand's external position remains substantially stronger than warranted by medium-term fundamentals and desirable policies."
So far the Thai baht is up 7% against the USD, the next best performing regional currency, the Indonesian Rupiah, has advanced little more than 1% against the USD.
"Two decades ago, a perky currency would have been a great problem to have. Today, the baht's strength masks an array of problems, some of them distinctly first world in nature. Inflation is virtually non-existent; consumer prices rose just 0.3% from a year earlier in September. Productivity is low and wages are high for the region."
Read the rest of the Bloomberg article, and it's suggested remedies to diffuse the Thai baht, HERE.
Keep in contact with The Thaiger by following our
Facebook page
.
Thailand's growth forecasts for the rest of 2019 slashed again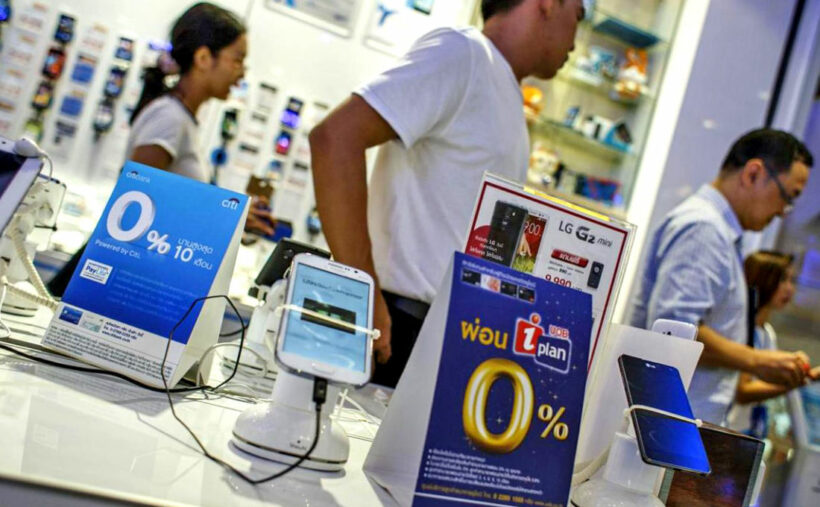 Following their most recent meeting, the Joint Standing Committee on Commerce, Industry and Banking has announced Thailand's economic growth this year has been revised downward to between 2.7 – 3.0% from the previous projection of 2.9 – 3.3%.
It has also revised down its prediction of this year's exports to between minus 2 – 0%.
The committee says the revised export outlook reflects uncertainties in the economies of major countries, the prolonged US-China trade war and the strong baht. They added that the economic indicators in July and August suggest possible softening of economic growth in the third quarter, due to the slowing global economy, US-China trade war and the strength of the baht.
The committee estimates that the floods in north-east and central Thailand will cost the economy between 20 – 25 billion baht.
It has estimated that the government's economic stimulus "Eat, Shop, Spend" campaign, which has proved popular with Thais, will inject 20 – 30 billion baht into the economy. The committee says it hopes to see additional new monetary and fiscal measures from the government to boost the economy.
Earlier this week the Kasikorn Research Centre revised downward its economic growth forecasts for 2019 from 3.1 – 2.8%, while predicting that the economy may grow at less than 3% next year amid numerous negative factors.
SOURCE: The Nation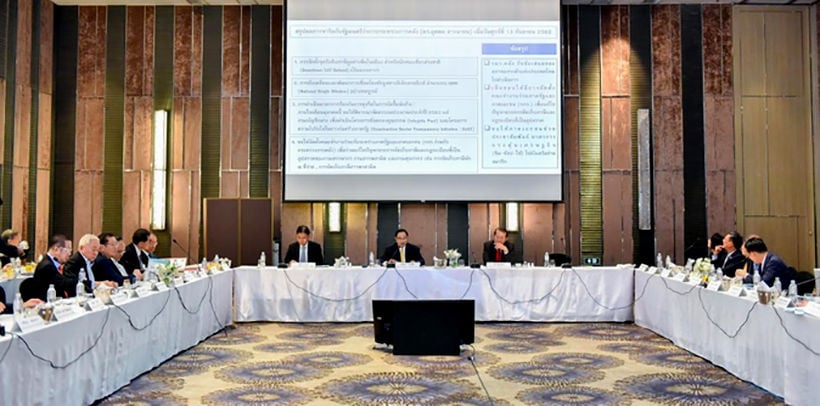 PHOTO: The Nation
Keep in contact with The Thaiger by following our
Facebook page
.
Asian markets stumble over trade concerns, Brexit sentiment sinks pound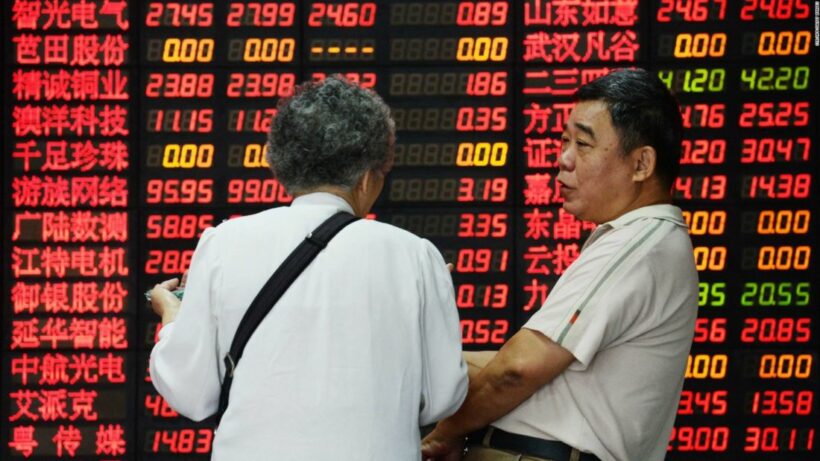 Asian markets fell after hefty losses in New York yesterday, owing to growing China-US tensions in the next round of trade talks, while the British pound continues to be beaten down by fears the UK is on the verge of crashing out of the EU.
The downbeat mood comes as investors fret over signs the global economy is slowing down. The International Monetary Fund is forecasting the weakest growth in a decade owing to long-running tariff disputes.
Days before high-level negotiations were due to resume, the US announced restrictions on 28 Chinese entities over human rights violations in Xinjiang province and imposed visa restrictions on some officials. Then Bloomberg News reported unnamed Trump administration officials had said the White House was mulling new measures to curtail US investment in the country.
For its part, Beijing has hit out at the decisions and moved to take steps against the National Basketball Association in a brewing row over a team manager's remarks on Hong Kong's protest movement.
A report this week had already said China had narrowed the issues it was willing to discuss at the talks, with observers saying Chinese leaders felt in a stronger position as Donald Trump faces an impeachment inquiry at home and a weakening economy.
Andrew Balls, at Pacific Investment Management, told Bloomberg News… "It will be interesting to see how it plays out this week between the US and China."
"The flare-up comes at a time when we already see growth pretty weak in the first half of next year and you have at least some evidence of weakness in manufacturing spilling into services".
While economic data has been increasingly weak in recent months, hopes for this week's talks have been providing some much-needed support. But the latest developments were a reminder that progress would likely be rocky.
On currency markets, the pound struggled to recover from Tuesday's losses as Brexit talks between Britain and the EU teetered on the brink, with both sides blaming the other with just three weeks until the October 31 deadline.
British PM Boris Johnson and German Chancellor Angela Merkel were unable to reach an agreement over the Northern Ireland issue during a telephone conversation. A Downing Street official quoted Merkel as saying the Brexit talks were "close to breaking down".
With many economists warning a no-deal Brexit could be calamitous for the British economy, the pound tumbled against the dollar and euro and there were warnings it will fall even further.
Key figures this morning…
Tokyo – Nikkei 225: DOWN 0.6% at 21,456.38 (close)
Hong Kong – Hang Seng: DOWN 0.7% at 25,702.95
Shanghai – Composite: UP 0.4% at 2,924.86 (close)
London – FTSE 100: FLAT at 7,144.02
Pound/dollar: DOWN at $1.2204 from $1.2213 at 2040 GMT
Euro/pound: UP at 89.81 pence from 89.69 pence
Euro/dollar: UP at $1.0960 from $1.0955
Dollar/yen: UP at 107.12 yen from 107.07 yen
West Texas Intermediate: DOWN 19 cents at $52.44 per barrel
Brent North Sea crude: DOWN 17 cents at $58.07 per barrel
New York – Dow: DOWN 1.2% at 26,164.04 (close)
SOURCE: Agence France-Presse
Keep in contact with The Thaiger by following our
Facebook page
.
Eat Shop Spend version 2 on the way, but no cash giveaway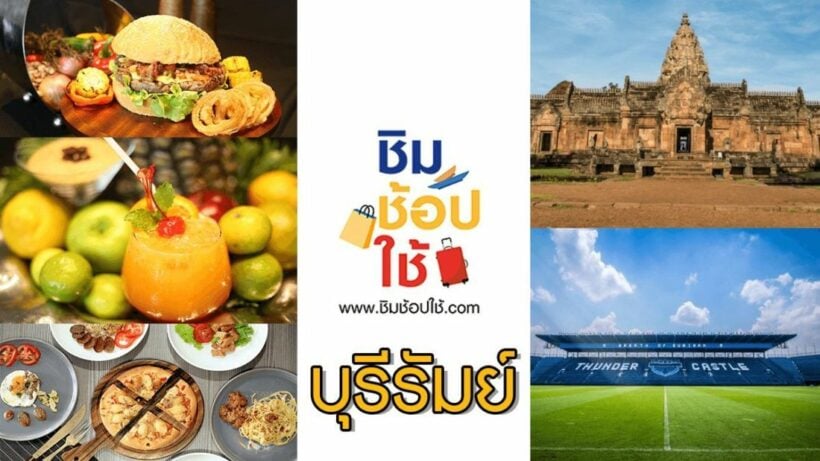 After feedback from the successful "Chim-Shop-Chai" (Eat-Shop-Spend) campaign, the Minister of Finance says campaign will now be extended into Phase 2 but with the criteria and regulations adjusted to attract more people with purchasing power to spend their own money, without the 1,000 baht per person give-away.
The Minister of Finance Uttama Savanayana says there have been 1.3 million persons so far directing their spending in this campaign to some 170,000 participating shops, generating more then 1 billion baht in additional revenue.
"The second phase of the campaign will be introduced with adjustments to the conditions to encourage campaign participants to spend their own money to generate additional cash flow."
The campaign's second phase is expected to commence this month, with 1-2 million more sign-ups, who will no longer receive the 1,000 baht per person allowance, but will have higher caps on the 15% cashback rebate from a 4,500 baht limit to 5,500-6,000 baht.
The Minister of Finance admits most people signed up for the campaign intending mainly to receive and spend their 1,000 baht allowance, as seen in the relevant data showing a total spending figure from the free allowance of more than 1 billion baht, while spending of participants' own money only reached about 10 million baht, which didn't fulfil the government's goal of encouraging people to spend their own cash.
The campaign's second phase will end at the end of November. More info about the next "Chim-Shop-Chai" (Eat-Shop-Spend) campaign when details are announced.
SOURCE: National News Bureau of Thailand
Keep in contact with The Thaiger by following our
Facebook page
.