Thailand becomes the 6th biggest fruit exporter in the world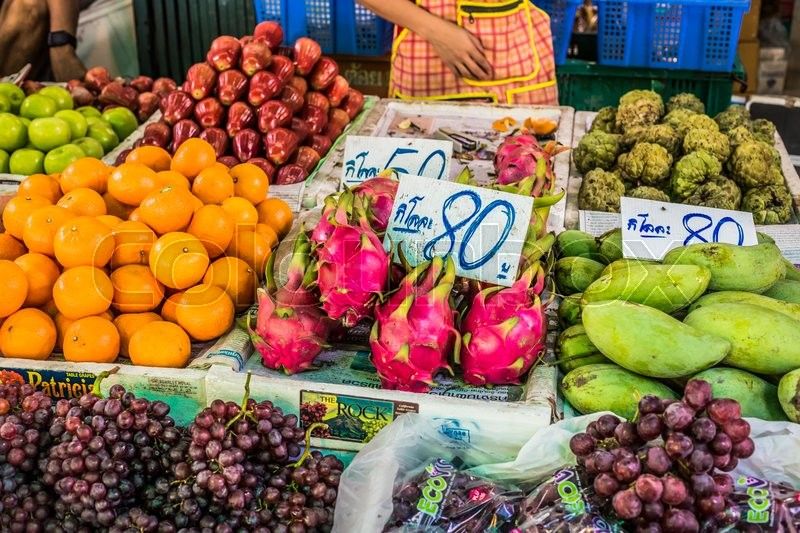 "The most popular exported Thai fruit are tropical fruit such as durian, mangosteen and longan, of which Thailand is the largest exporter in the world."
Thai fruit has gained a lot of popularity in foreign countries being recognised for its good taste and quality. Tax waivers from free trade agreements for exports to partner countries have raised the value of fruit exports in the first 10 months of 2019 to at least three billion US$, making Thailand the 6th largest fruit exporter in the world.
The Department of Trade Negotiations Director General Auramon Supthaweethum, said today that Thai fruit exports continue to expand despite global economic challenges and a strong baht affecting the export sector.
This is partially due to more health-conscious consumer behaviour, and tax exemption benefits under FTA agreements with partner countries – China, Australia, New Zealand, Chile, Peru, and Hong Kong, where all import duties on fresh and frozen Thai fruit are waived.
In the first 10 months of 2019, the value of Thai fruit exports reached 3.213 billion US$. Meanwhile, other FTA partners such as Japan, South Korea, India, and Malaysia have started lowering or waiving import taxes on most types of fruit as well.
In the first 10 months of 2019, the value of Thai fruit exports reached 3.213 billion US$, showing 41% growth year-on-year. This makes Thailand the world's 6th largest fruit exporter, following Spain, the Netherlands, Mexico, the United States, and Chile.
Consumers' shifting preference towards a healthy diet provides a golden opportunity for Thai farmers and companies to expand fruit exports to foreign markets, but this will require farmers to maintain and even improve the quality of their produce, which will then be fast tracked for export under the FTA agreements.
SOURCE: National New Bureau of Thailand
Keep in contact with The Thaiger by following our
Facebook page
.
Never miss out on future posts by
following The Thaiger
.
Former WTO director cautions against re-opening Thailand too quickly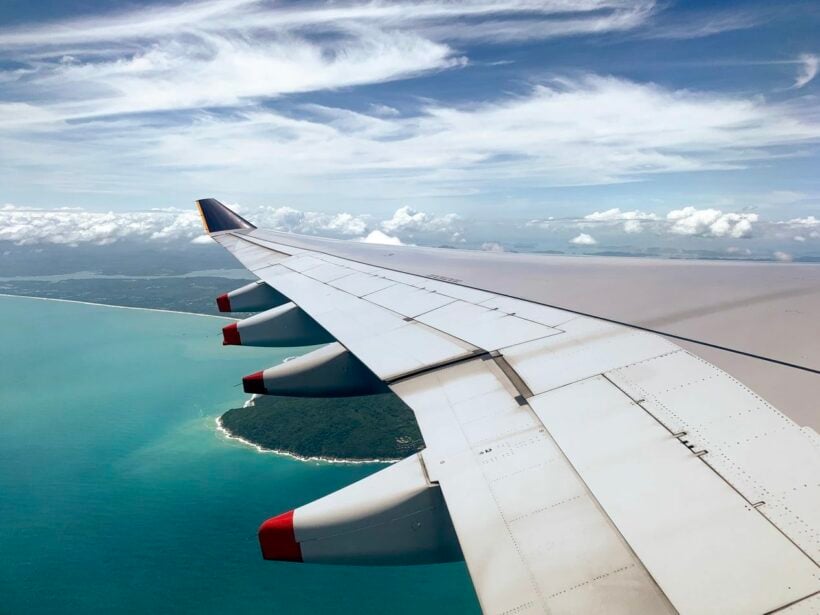 The former director general of the World Trade Organisation has issued a caution against Thailand throwing open its borders too early. Supachai Panitchpakdi says Covid-19 is still very much a threat, pointing to other countries that appear trapped in a cycle of easing restrictions, followed by renewed lockdowns. His comments come as England emerges from a national lockdown, only for many areas to find themselves subject to even tougher measures, at least until Christmas.
According to a Nation Thailand report, Supachai says the cycle of lockdown/open up/lockdown that's being seen in many Western countries is not just damaging their economies, it's also leading to more infections and deaths. He warns that re-opening Thailand's borders too quickly could have long-term negative impacts for the Kingdom.
"Thailand should gradually open the country, because human resources are the most important factor. It takes about 20 to 30 years for human development, and if those people die, it will be very difficult to restore the lost human resources."
Within Thailand there is a polarised view as to whether Thailand should be broadly re-opening its borders or not. Successive polls show that the Thai population is, generally, suspicious about re-opening too soon, especially whilst parts of the rest of the world are still trying to contain their infection rates. On the other hand Thailand's tourism and hospitality industry has been decimated with millions unemployed.
Supachai's comments come as the government has tentatively opened the borders to foreign tourists, albeit at a significant cost and inconvenience to those who might want to visit. There is both a long term STV, special tourist visa, and a modified general tourist visa for up to 60 days. In both cases there is currently a 14 day mandatory quarantine to be served and a number of other paperwork hurdles to overcome.
Supachai says Thailand's economy is likely to shrink by 5 or 6% this year, a change from the previous forecast of 7 or 8%. He adds that he's hopeful the economy and exports will recover next year, pointing out that if a quick recovery is seen in China and ASEAN nations, it will help Thai exports. He warns that an appreciating baht could threaten Thailand's exports and that exporters will need to look at ways of increasing their competitive edge.
He has also called for a hike in interest rates, pointing out that the low rate of 0.5% is having a detrimental effect on people's savings. Another fallout from the pandemic is an increase in household debt, with Supachai expressing concern that Thai people are getting into debt at a much younger age compared to the trend in other countries.
SOURCE: Nation Thailand
Keep in contact with The Thaiger by following our
Facebook page
.
Never miss out on future posts by
following The Thaiger
.
Finance Minister says Thailand's GDP will take 2 years to recover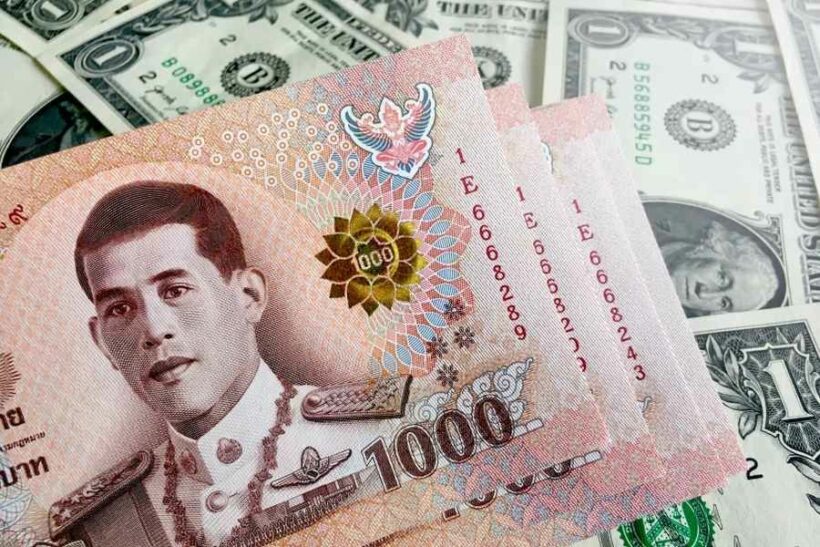 Thailand's finance minister says the countrys GDP will take 2 years to recover the 9% it has lost since the Covid pandemic ravaged the economy. Arkhom Termpittayapaisith, the Finance Minister, says the economy would have expanded by 3% this year if it weren't for the pandemic.
"The pandemic crisis will make the economy contract by around 6% in 2020, therefore there is a 9% gap that needs to be recuperated. If Thailand's GDP growth could arrive at 4% in 2021 and 2022, this would propel the country's economic growth momentum to return to a normal ratio."
The National Economic and Social Development says Thailand's GDP contracted by 6.4% year-on-year in the 3rd quarter, with a yearly economic contraction projected to be 6%. Previously, it was predicted to contract by 7.5%, however, since the global economy is projected to contract by 3.5% and the global trade is expected to decline by 11%, the number has been updated.
The seasonal adjustment saw the economy expand by 6.5% quarter on quarter from the 2nd quarter, with it contracting by 6.7% in the first 9 months. However, the NESDC's projection doesn't account for the impact from political conflicts or a 2nd wave of outbreaks.
Such political conflicts as the protests against the monarchy have seen some authorities, such as the Chief ASEAN economist, saying it won't help Thailand's weak economic recovery. But Krisada says the Thai economy is expected to recover gradually, with a possibility of vaccine use and the global economic recovery helping to push forward the recovery next year.
Arkhom says the government reportedly has 30% fiscal space left in its 2021 budget, to help cushion the economic crisis. That percentage is about 980 billion baht worth of capital, which excludes the remaining sum of the 1 trillion baht loan decree.
As for the 2022 budget, he says it is still being designed to support economic growth through public investments in infrastructure and energy, with some projects relying more heavily on help from the private sector.
SOURCE: Bangkok Post
Keep in contact with The Thaiger by following our
Facebook page
.
Never miss out on future posts by
following The Thaiger
.
Bank of Thailand takes action to curb Thai baht's strength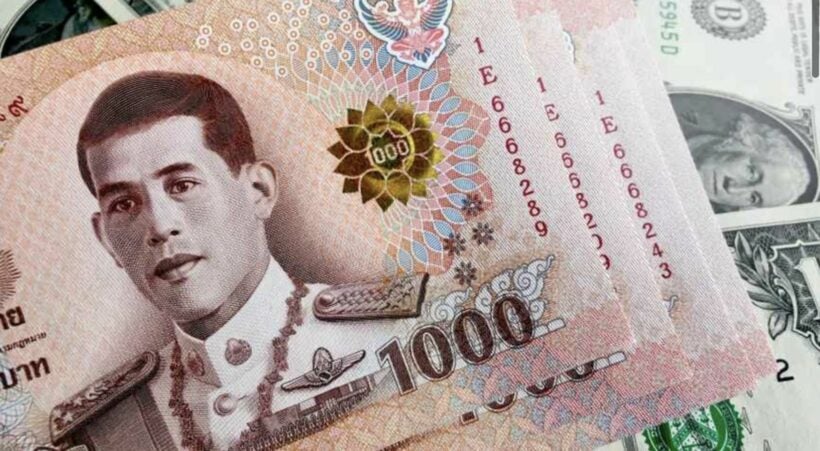 The Bank of Thailand has moved forward measures, originally meant to begin early 2021, but most of which will now take effect from end of this month. The end result is that the new rules will make it easier for Thais to shuffle money overseas and invest in foreign assets. It will also make is easier for Thai citizens to hold foreign currency in local banks. The new rules will also require the registration of local and overseas bond investors.
"Following the U.S. elections and positive news on Covid-19 vaccine development, investors have turned toward investing in emerging markets, including Thailand. The situation has resulted in strengthening the baht quickly and can impact economic recovery."
"The registration of bond investors will allow close monitoring of investor's behaviours and thereby enable the implementation of targeted measures in a timely manner."
Last week the Bank of Thailand assessed that the Thai baht's recent rapid gains could affect the country's "fragile" economic recovery. The Thai government has called on the central bank to do its best to use what tools it has at its disposal to restrain the baht to protect exports.
Khoon Goh, head of Asia research at ANZ Banking Group, says that he central bank also will continue to resort to direct intervention in foreign-exchange markets.
"The issue here is that local investors have a very strong home bias. Making it easier to invest overseas may not actually encourage them to do so."
The Thai baht has been the 2nd best performer in Asia this month after foreign investors turned net buyers of almost $2.4 billion of bonds and stocks as appetite returns for riskier emerging-market assets amid a weak dollar, according to Bloomberg.
The Thai baht had recently rallied 8.8% from this year's low in April, hitting a 10 month high last week.
SOURCE: Bloomberg
This morning, Thai time…

Keep in contact with The Thaiger by following our
Facebook page
.
Never miss out on future posts by
following The Thaiger
.