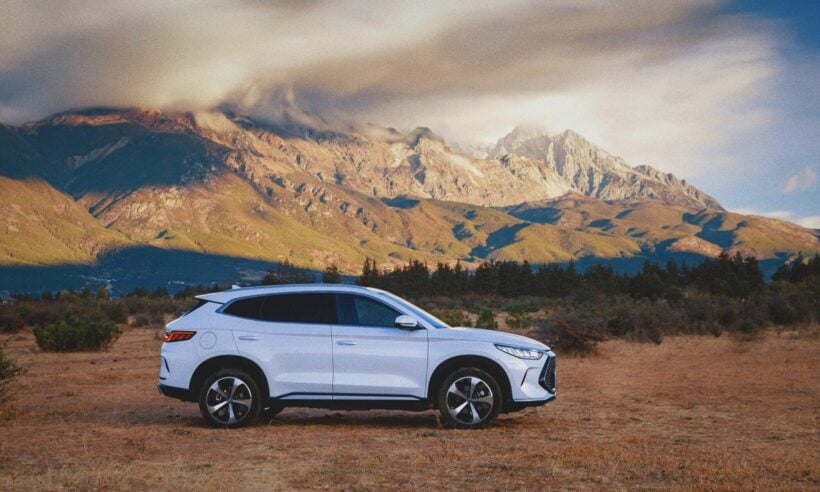 The Federation of Thai Industries (FTI) predicts a bold future for Thailand's electric vehicle (EV) industry, unlike the International Monetary Fund which believes the kingdom is heading for a recession.
The FTI reckons the EV industry will hit the accelerator this year and sell between 25,000, to 35,000 cars, reports Bangkok Post. But, to achieve that target the EV industry will need to resolve the semiconductor conundrum.
There is a worldwide shortage of semiconductors exacerbated by a political game of cat and mouse between China and Taiwan.
Taiwan is largely known as the semiconductor capital of the world. Unfortunately for Taiwan, China has the raw materials needed to make the semiconductors but is refusing to ship them as they both agree to disagree on whether Taiwan is a part of and a province of One China.
Last year United States President Joe Biden provided funds to invest in semiconductors but it is yet to get off the ground. Several other nations have tried to make ground on the chips with little success.
Despite this setback, FTI Automotive Industry Club vice-chairman Surapong Paisitpatanapong believes there will be growth in EV sales because of they are more affordable. This was aided by the Thai Cabinet which agreed to approve tax cuts and subsidies in February last year to promote EV consumption and production during the period 2022 to 2023.
Surapong said…
"We see a bright future for the EV industry after global EV manufacturing giants, notably Tesla and BYD, launched their electric autos in Thailand while others also announced their investments in car assembly here."
The newly established Tesla Thailand launched two models of the car, the Model 3 and the Model Y, in December last year with prices starting from 1.75 million baht and 1.95 million baht, respectively. These prices are lower than the imported vehicles offered for sale earlier by independent sellers.
Chinese-based BYD launched the Atto 3 sports utility vehicle in October last year at almost 1.2 million baht.
BYD announced a plan to construct an EV production facility in Rayong but there have been no such announcements from Tesla.
Thailand is keen to be seen as a worldwide EV hub but several finish lines have to be crossed before it can claim that title.
Renewable energy and charging services remain high in Thailand and there aren't enough EV charging stations to serve EV drivers.
In May, PTT Oil and Retail Business revealed its plans to introduce 450 EV charging stations by the end of the year but they have yet to confirm whether they did.