Young men busted selling drugs online in Phuket, Phang Nga from their Twitter account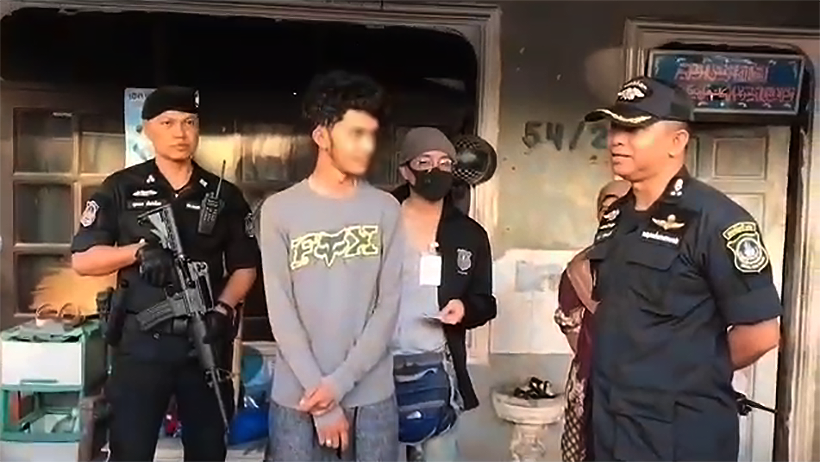 Two young Thai men are being held by police after their arrests on Monday for selling drugs online in the southern provinces of Phuket and Phang Nga, according to the Thai news blog Khaosod. The online drug trade is becoming an enormous business operating using common, everyday social media and delivery platforms.
The suspects, 16 and 20 years old, opened a Twitter account in 2019, which at the time of their arrest had more than 3,000 followers. They were using the account to openly market, discuss and sell frugs, for profit. The account shows photos of various drugs, which were then sent to buyers around Thailand.
The drugs business in Thailand is now high tech and booming, a bigger menace to Thai society than ever, according to Khoasod. Today's drug pushers are online and impersonal, using accounts on messaging apps like Facebook, LINE and Twitter. Thai police chiefs are warning logistics and transport companies on their role and responsibilities in combating this new and growing means of promoting, selling and shipping drugs around the country.
Kanittha Thaikla, a Chiang Mai lecturer from the Research Institute for Health Services at Chiang Mai University claimed that in 2019 "most drugs bought and sold in Thailand are changing hands online".
She noted in her report that no less than 200 Twitter accounts selling drugs where customers could order and pay for drugs online, and have their order hand-delivered by common delivery companies. Ms Kanittha highlighted the new "lingo" – code words used by drug gangs and their online followers to smoothly and effectively negotiate online purchases – top openly conduct their businesses under the noses of social company watchdogs and the Thai police.
SOURCES: Thai Residents | Thai Examiner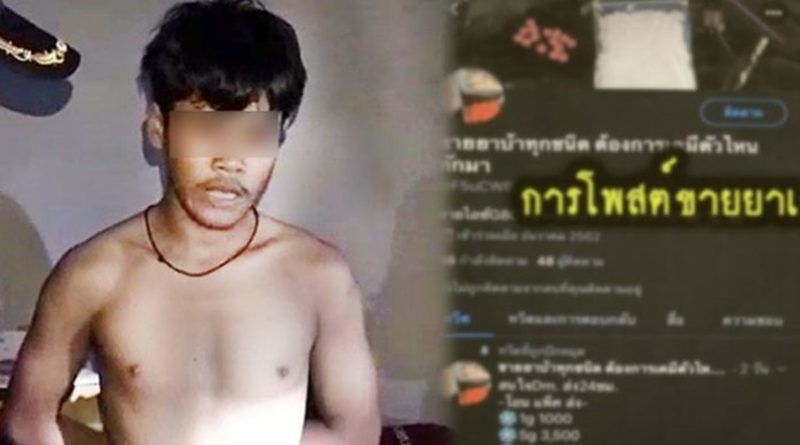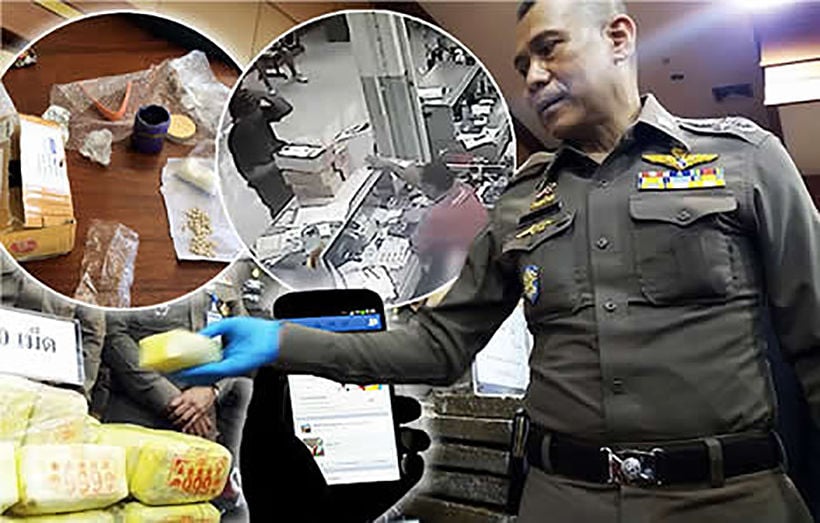 Keep in contact with The Thaiger by following our Facebook page.
Never miss out on future posts by following The Thaiger.
2 Phuket Town nightclubs shut down after allegedly violating multiple laws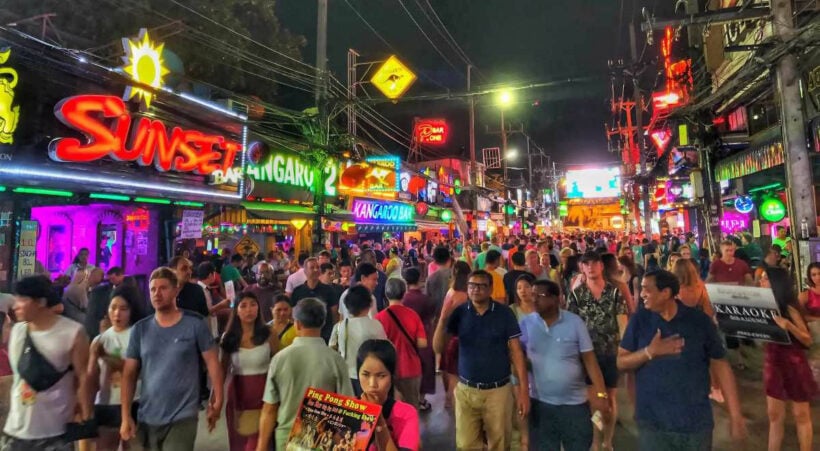 2 Phuket Town nightclubs are shutting down after allegedly violating multiple laws. The Maldives and H20 on Lim Sui Ju Road, on the south end of Phuket Town were ordered by the Phuket Governor to close immediately, with the Maldives being orderd to close for 5 years.
The order comes after the Phuket City Police inspected the Maldives club, arresting the manager for operating an entertainment venue without a permit, allowing people under 20 years old to work or "use services in the venue," and for selling alcohol without a permit.
Governor Narong cited his authority under Section 4 of NCPO order 22/2558 to order the Maldives nightclub to be closed for 5 years, from March 5, 2021 to March 4, 2026.
The order also prohibits the operators from opening any other entertainment venues during the same period. The H20 nightclub was ordered to close by a provincial order after Phuket City Police say they inspected the venue and charged the operator for selling or providing shisha, or baraku, without permission.
The owner was also accused of operating an entertainment venue without a permit and violating the provincial order for enforcing Covid-19 safety measures. But it is unknown what penalties were handed down to the operator of the H20 nightclub, unlike the Maldives operator, who received a penalty.
Instead, the governor cited the Revolution Council announcement of 1959, to shut down the establishment for 30 days from March 5, 2021 to April 3, 2021. The orders noted that both operators of the clubs have the right to appeal the closures, having 15 days to file an appeal directly with the Phuket Governor.
Meanwhile, Phuket is set to open its doors to vaccinated, international tourists by October, pending the government's approval. The local government's initiative, named Phuket First October, proposes vaccinating a majority of its population over 18 years of age in time for the high season.
The move would allow thousands of vaccinated Europeans to enter Thailand, while locals would be protected from the virus symptoms.
SOURCE: The Phuket News
Keep in contact with The Thaiger by following our Facebook page.
Never miss out on future posts by following The Thaiger.
Cambodian dog slaughterhouse shut down, owner says he is "ashamed"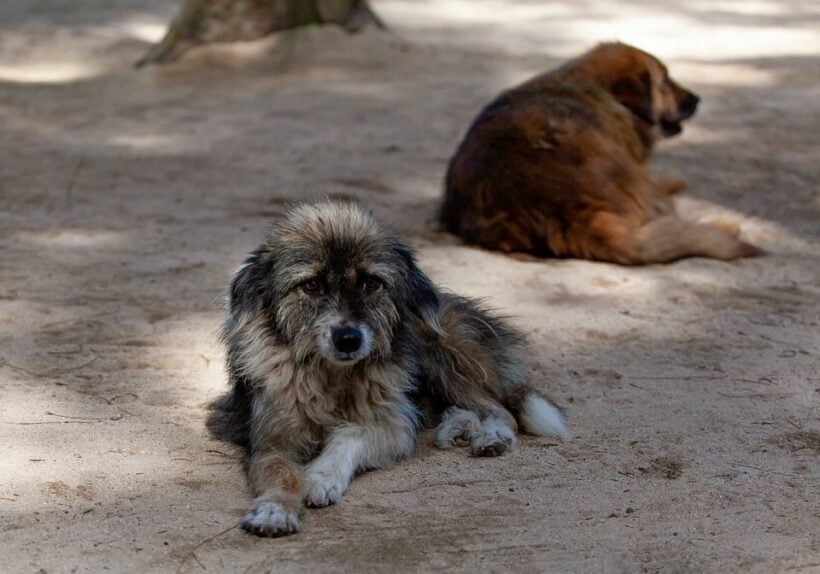 After increasing calls to end the dog meat trade, a Cambodian slaughterhouse is shutting down, with its owner saying he is "ashamed." Ouk Mol, the owner, says the dog slaughterhouse has killed more than a million dogs since opening in 1995.
According to Four Paws animal rights group, Cambodia slaughters between 2 to 3 million dogs per year, while offering the cheap meal of protein at more than 100 dog meat restaurants in Phnom Penh, its capital.
Mol's slaughterhouse is responsible for all the supply to Phnom Penh, but he says he will no longer be killing dogs, citing increasing pressure from animal rights groups and civilians alike. The 50 year old former soldier says he feels ashamed.
"But I want to quit the business because I am getting old and a lot of people have criticised me about the dog meat trade."
The operator was offered financial support from Four Paws to open a grocery store if they shut down their slaughterhouse with Ouk Mol's wife, Sao Phally, saying she is glad they have found a way out of the business.
"We were always worried about sin because of our killing. People looked at us in a bad way."
The slaughterhouse, which uses vats to drown the dogs, and blowtorches to remove their fur, slaughtered up to 200 dogs per day. Now, as of yesterday, the company has shut down, with the remainder of dogs being sent to animal charities for rehabilitation and placed for international adoption.
Phnom Penh is the 2nd city in Cambodia to follow increasing calls to close the dog meat trade, as Siem Reap banned the trade last year in a victory for animal rights groups. Until 2020, Siem Reap, Cambodia's largest tourist city, was known by rights groups as the "lynchpin" of the trade.
Despite Cambodia's efforts to begin closing down its dog meat trade, it is not the only Asian country that features dog meat as a cuisine. Consuming dog meat in Vietnam is more popular than in Cambodia, which shows the industry has a long way to go with regards to respecting animal rights.
SOURCE: Thai PBS World
Keep in contact with The Thaiger by following our Facebook page.
Never miss out on future posts by following The Thaiger.
Pattaya police raid nightclub suspected of presenting pornographic shows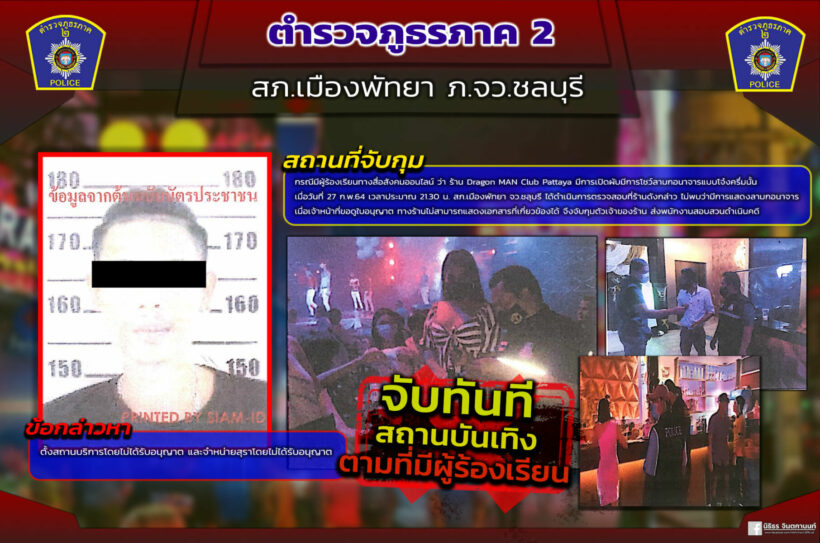 Pattaya City Police inspected a nightclub after reports that the venue was hosting pornographic shows on the weekends. Although the nightclub, Dragon Man Club, wasn't presenting a sexually explicit show when officers came by, the owner was arrested for operating an entertainment business and selling alcohol without the proper permit.
Police say a tip was made through social media from an anonymous source. Officers asked the nightclub owner for the venue's license, but the owner did not have the document at the time. Police arrested the owner. The nightclub owner was not named in reports.
SOURCE: Pattaya News
Keep in contact with The Thaiger by following our Facebook page.
Never miss out on future posts by following The Thaiger.