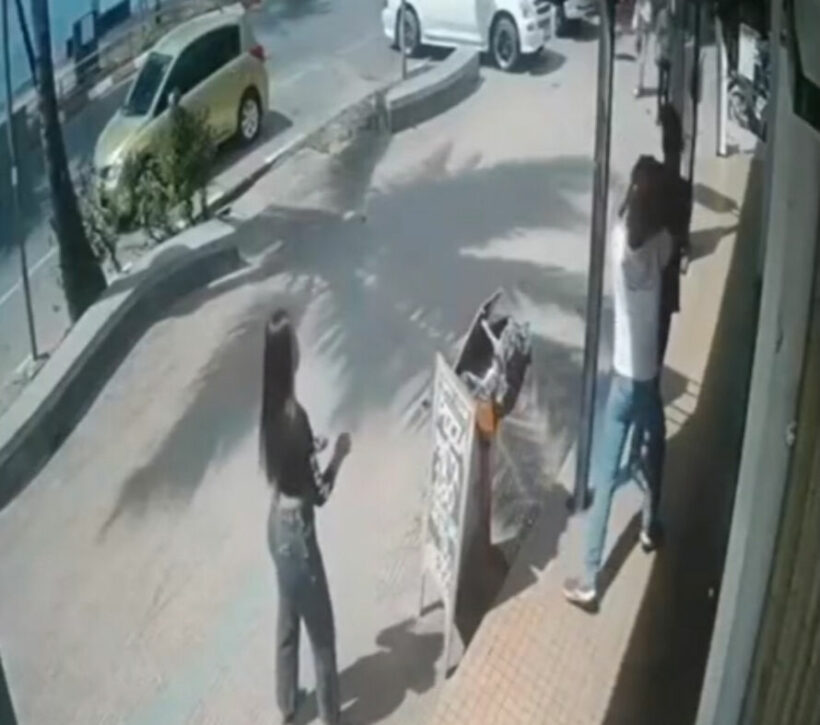 A Thai-born Indian man was attacked on Saturday after opening an Indian restaurant in close proximity to another Indian restaurant in Krabi province in southern Thailand.
The victim, Wirent Tiwari, was welcoming customers into his restaurant when he was suddenly attacked by an Indian man.
The attacker screamed "I'll kill you! Then bury you in the ground!" as he slapped, punched, and pushed his fellow restaurant owner to the floor.
Wirent is seeking justice after the attack left him terrified and in need of 10 stitches on his bust lip. He filed a police complaint at Ao Nang Police Station immediately afterward.
However, despite the incident being captured by CCTV cameras, the police have not taken any action six days later, said Wirent's 49 year old mother Sontaya. She fears her son will not receive justice.
The assailant allegedly threatened Wirent by claiming…
"You can't do anything to me. I've been here for 20 years. I know police officers in high places. They have guns and do what they want."
Then, a woman approached Sontaya and threatened her…
"If you don't want to die, leave this place."
Sontaya says the unprovoked attack is likely to be over customers as their family only recently opened their Indian restaurant.
The assailant allegedly used to rent the property in the sought-after spot along the beach, said Sontaya.
However, when his contract expired he moved his shop to another location nearby and Sontaya and her son took over the lease, she said.
Sontaya said she is scared for her and her family's safety after the attack, especially since she feels she hasn't received any support.