Student charged with fatal recklessness for cheerleader's death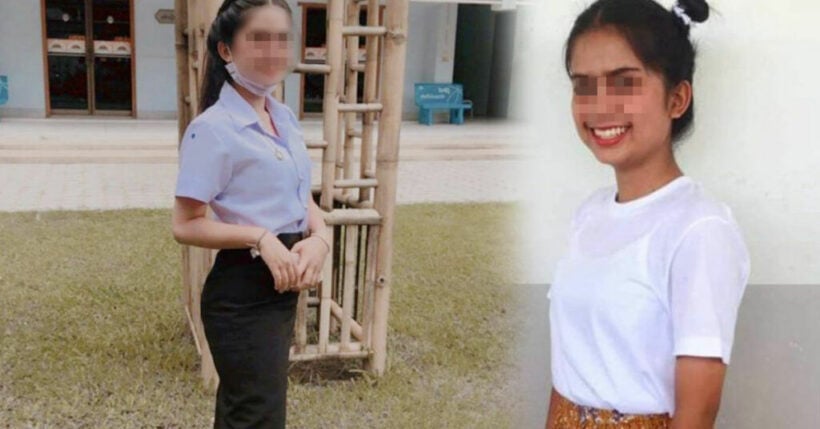 A university student is charged with fatal recklessness after she allegedly ordered a cheerleader at practice to run until she collapsed. 19 year old Phornphiphat "Nong Mint" Eaddam, a first year student at Rajabhat University in Phuket, died at a local hospital.
The second year student known as Prae allegedly forced the first year student to run 8 laps at the university as a punishment for mistakes made at practice. Police did not release her full name for her protection. Nong Mint collapsed on the sixth lap and died the next morning at Vachira Phuket Hospital. The autopsy report says she died from heart failure with lack of oxygen to the brain for 16 minutes. Doctors also report a lung hemorrhage which caused nasal and oral bleeding.
Police are still investigating the incident. If the university is responsible for overseeing the sports practice, the institution could face charges related to Nong Mint's death, according to a police spokesperson. Other students were seen at the practice, but police say there is not enough evidence to charge them at the time.
Her family says Nong Mint would go to cheerleading practice everyday from 5pm to 8pm, but since she was a first year student and often made mistakes, she was forced to run laps as a punishment. She would often come home an hour late from practice because she was running laps. She wasn't allowed to drink water during the punishment, according to Khaosod.
The university offered 100,000 baht in compensation, but Nong Mint's family refused to take the money, Khaosod reports. The family is looking into additional civil charges against the students involved. They've asked the university for surveillance camera footage of the practice.
SOURCE: Khaosod
Keep in contact with The Thaiger by following our
Facebook page
.
Never miss out on future posts by
following The Thaiger
.
Border police find 160 kilograms of marijuana hidden in fertiliser sacks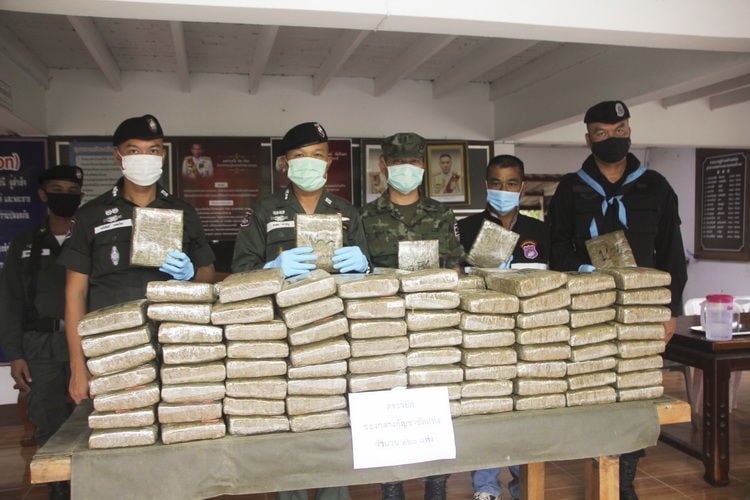 Border police found 160 kilograms of compressed marijuana near an Isaan roadside. Police say they believe the marijuana was trafficked across the Mekong River. No suspects were found and no arrests were made, at this stage.
Police suspect the marijuana was smuggled in on long tail boats from Laos to the Isaan province of Nakhon Phanom during the tropical storm Noul over the weekend. A Border Patrol Police commander, Apisit Rodnoy, says the marijuana was gradually brought across the Mekong River and onto the riverbank in the border district Tha Uthen.
Police say they found 4 fertiliser sacks near a road. The sacks had 200 packages of marijuana adding up to 160 kilograms. Police say it was ready to be picked up by traffickers.
Over the past month, more than a tonne of marijuana has been seized in the province. Police say the compressed marijuana is sold for 3,000 to 5,000 baht per kilogram along the border, but the cost goes up in inner provinces to around 15,000 to 20,000 baht per kilogram.
SOURCE: Bangkok Post
Keep in contact with The Thaiger by following our
Facebook page
.
Never miss out on future posts by
following The Thaiger
.
Woman shot and killed at Bangkok temple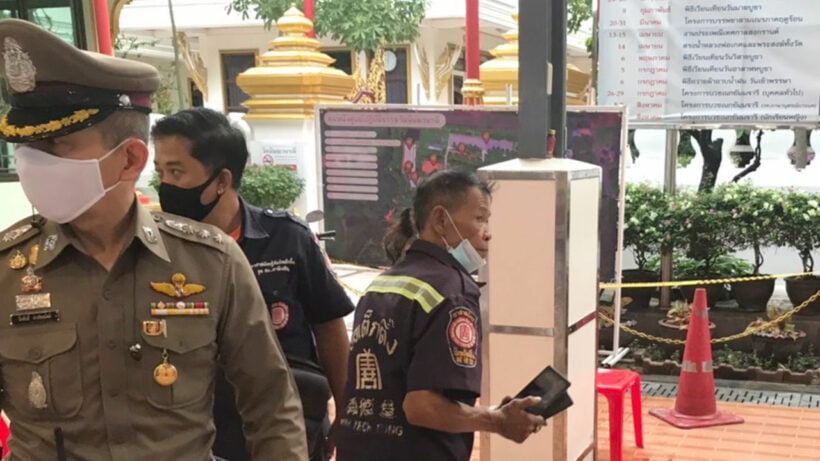 A woman was shot and killed at a Bangkok temple today. Police say 39 year old Linlada Phattanphan was found inside the temple, covered in blood. Her head had been shot at 4 times. Linlada went to the temple this morning to make merit, according to her maid, 52 year old Maneerat Srithornrat. The maid told police that the 2 of them were about to head home when another woman came up behind Linlada and shot her 4 times at a close range. The alleged shooter fled the scene.
Police say they were called to the temple in Bangkok's Bang Khae district around 7am. A forensic team from Siriraj Hospital responded and joined police in the investigation. They say Linlada was shot at close range with 9mm bullets.
Maneerat told police the alleged shooter was around 35 to 40 years old and was wearing a cap that shadowed her face.
Police are still investigating. Police say they plan to review surveillance camera footage to help identify the alleged shooter.
SOURCE: Nation Thailand
Keep in contact with The Thaiger by following our
Facebook page
.
Never miss out on future posts by
following The Thaiger
.
Veterinarian arrested for giving beauty treatments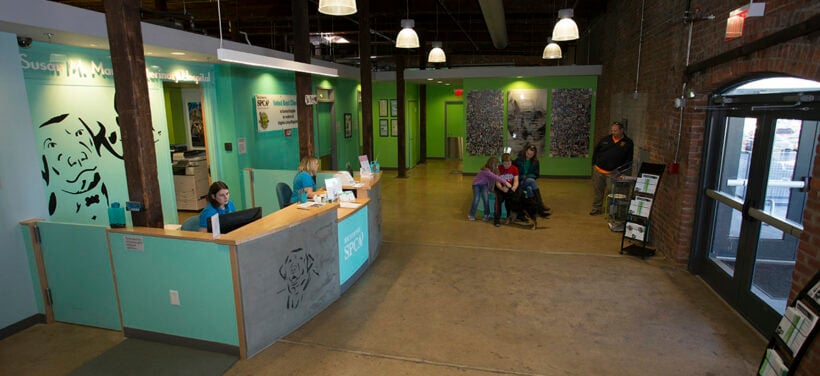 Dogs with breast augmentation? Cats with face lifts?
After customers reported some suspicious behaviour, a veterinarian in Sisaket province, in northeastern Thailand, has been arrested for giving cosmetic beauty treatments at a veterinary clinic in Phitsanulok, Central Thailand. The veterinarian, known as B, was allegedly giving botox and filler injections to customers despite not being licensed to do so. The veterinary clinic where he was allegedly giving treatments was inspected by the Phitsanulok Provincial Public Health Office where officials found many medications without proper serial numbers or sources.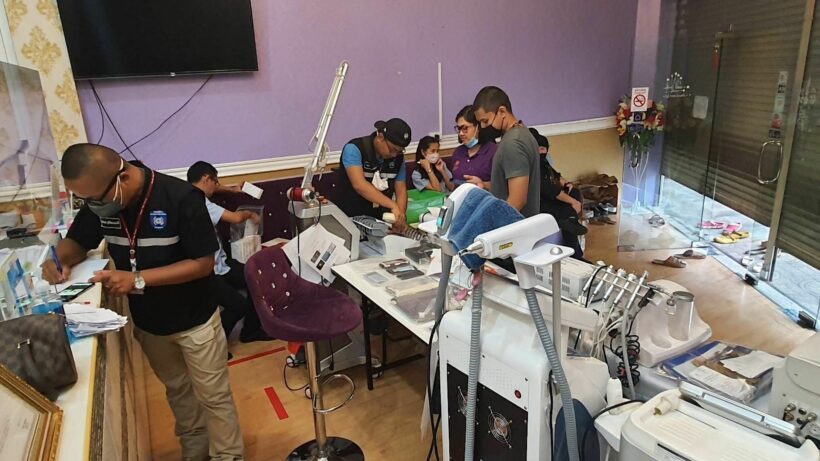 The clinic's registered doctor had cancelled the clinic's medical registration in July 2020, however, officials found the clinic to still be open and operating as normal. Health office officials have requested the clinic to report back on who is actually in charge of the establishment but have not received a response despite the clinic staying open.
SOURCE: Thai Residents
Keep in contact with The Thaiger by following our
Facebook page
.
Never miss out on future posts by
following The Thaiger
.