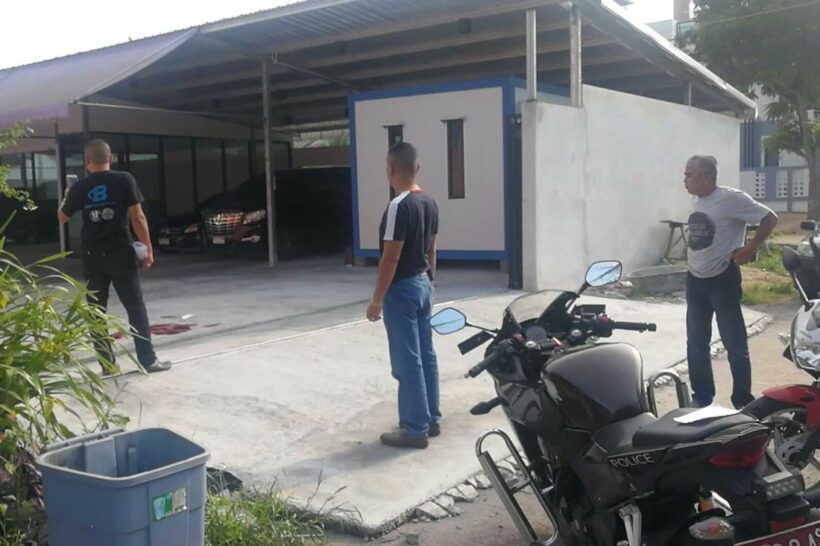 PHOTO: Assawin Pakkawan
A building contractor has been killed while taking his four year old to school in Hat Yai yesterday.
34 year old Thammarat Apilimsiriul was taking his young daughter to pre-school in tambon Khon Hong around 7.30am when he was shot in the back.
Police say he is the owner of Sirikul Land&House, a major construction company in Hat Yai. He was rushed to a hospital but did not respond to treatment and died soon after.
Police report that he was driving his motorcycle with his daughter sitting in front of him. It was a short journey from his home 200 metres away. When he arrived at the school car park, a car drove up behind Thammarat and his daughter. The driver wound down the window and fired a single shot at him, according to witnesses, and sped away. The father, child and motorbike crashed to the ground. Other than the shock, the man's young daughter was unharmed.
Police believe the motive may be related to a business dispute between Thammarat and a contractor over owed money. Witnesses told police they believe there were two people in the car where the shots were fired.
Police have questioned the contractor who is alleged to have been in conflict with Thammarat.
SOURCE: Bangkok Post