Songkhla businessman shot dead while taking daughter to school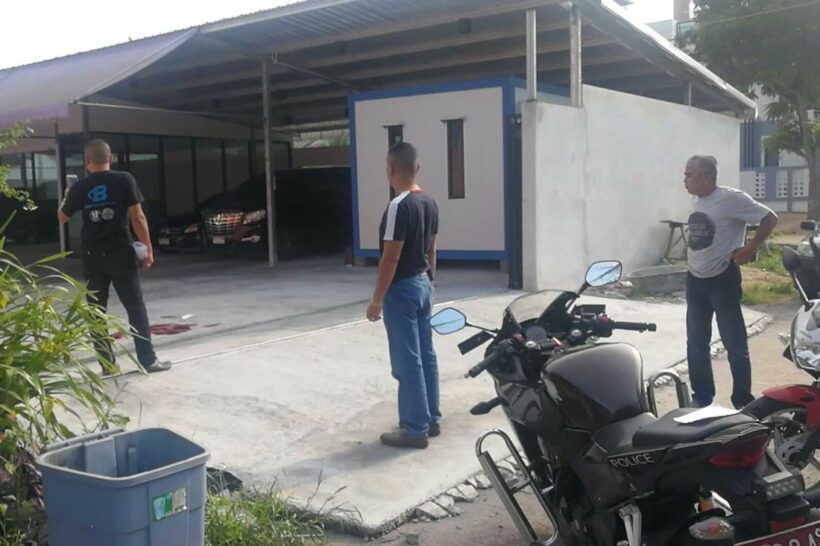 PHOTO: Assawin Pakkawan
A building contractor has been killed while taking his four year old to school in Hat Yai yesterday.
34 year old Thammarat Apilimsiriul was taking his young daughter to pre-school in tambon Khon Hong around 7.30am when he was shot in the back.
Police say he is the owner of Sirikul Land&House, a major construction company in Hat Yai. He was rushed to a hospital but did not respond to treatment and died soon after.
Police report that he was driving his motorcycle with his daughter sitting in front of him. It was a short journey from his home 200 metres away. When he arrived at the school car park, a car drove up behind Thammarat and his daughter. The driver wound down the window and fired a single shot at him, according to witnesses, and sped away. The father, child and motorbike crashed to the ground. Other than the shock, the man's young daughter was unharmed.
Police believe the motive may be related to a business dispute between Thammarat and a contractor over owed money. Witnesses told police they believe there were two people in the car where the shots were fired.
Police have questioned the contractor who is alleged to have been in conflict with Thammarat.
SOURCE: Bangkok Post
Keep in contact with The Thaiger by following our
Facebook page
.
More people charged in illegal surrogacy scandal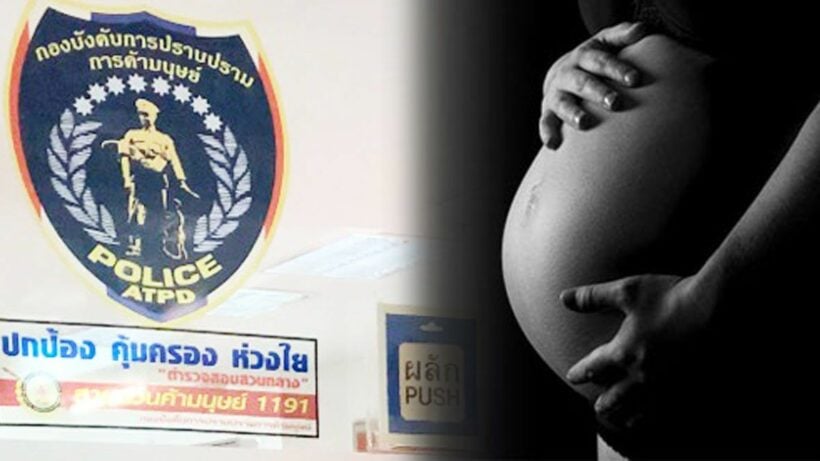 More people involved in the surrogacy scandal turned themselves in yesterday and are now facing charges. According to the Bangkok Post, 4 doctors and a scientist are looking at charges for their alleged involvement in the illegal ring which uses Thai women to carry babies for people in China.
A report yesterday says a Thai doctor faces charges for human trafficking and involvement in the ring. Names have not been reported at this stage in Thai media. The Post says the 5 people who turned themselves in yesterday face charges of conspiring to commit a transnational crime and engaging in illegal commercial surrogacy.
The ring is believed to be funded by Chinese nationals. Some Thai women are taken to Laos to have the embryo implanted, returned to Thailand for the pregnancy and then to China to give birth. Official say surrogates were paid up to 450,000 baht. The Post reports the surrogacy ring started in 2012 and there could be up to 100 women recruited as a surrogate since then.
Back in February, 5 Thai women and a Chinese couple were arrested in police raids, according to the Bangkok Post. The raids found multiple pregnant women and a newborn baby. Police are still tracking down more people who are involved in the ring. The Anti-Trafficking in Persons Division chief said "as for suspects who remain at large, police teams are keeping a close watch on them."
SOURCES:Bangkok Post| Bangkok Post | Thai PBS
Keep in contact with The Thaiger by following our
Facebook page
.
Son stabs father multiple times in Nakhon Si Thammarat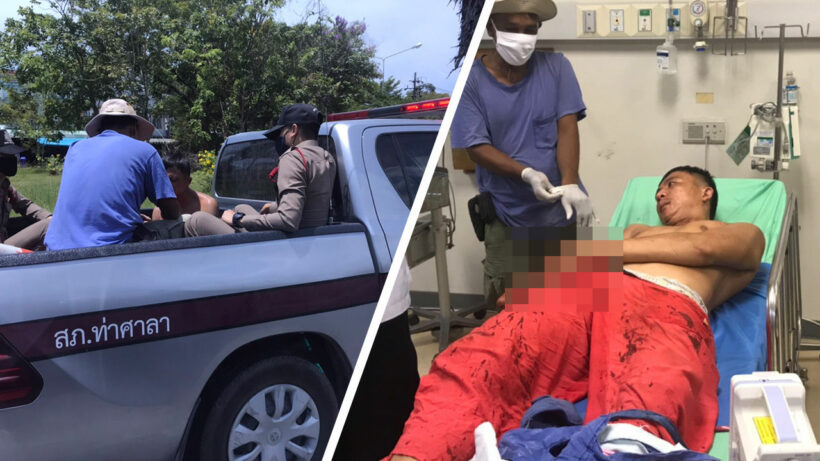 A father was stabbed 9 times by his son yesterday in the southern province of Nakhon Si Thammarat. The Bangkok Post reports the 25 year old son was high on drugs and acting erratic. His 53 year old father tried to calm him down, but the son took out a knife and stabbed his father multiple times.
The father, a staff member of the local Tha Khuen tambon administration, was seriously injured and taken to a nearby hospital. The son is now facing an attempted murder charge. A day before the stabbing, the son was a patient at a drug treatment centre where he often had to be restrained due to his behaviour.
The father said he "was saddened every time he went to the centre and saw his son in torment". He decided to bring his son back to the home on Tuesday.
SOURCE: Bangkok Post
Keep in contact with The Thaiger by following our
Facebook page
.
Bangkok mother, daughter swindled out of 1.8 million baht, suspect arrested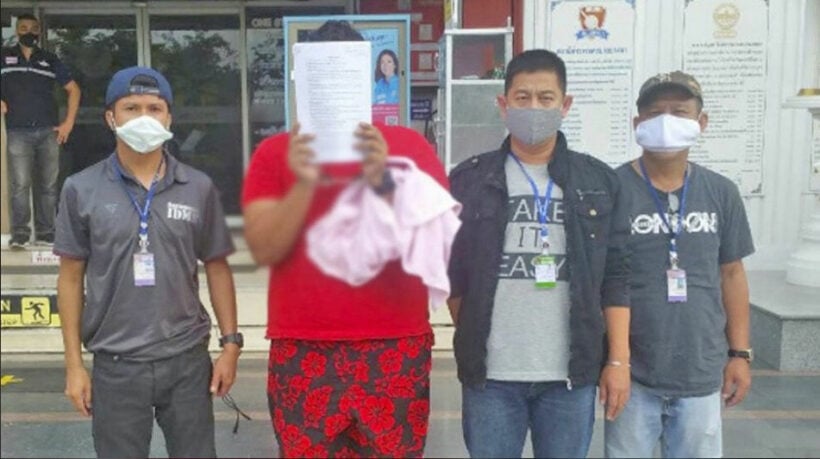 Authorities in the southern province of Phuket have arrested a man wanted in Bangkok for swindling a woman and her mother out of nearly 2 million baht. Police in the island's party town of Patong report that officers received a request from police in Bangkok to arrest 23 year old Narathip Sukprasert, originally from Lop Buri province, about 150 kilometres to Bangkok's northeast.
Narathip was wanted for fraud on an arrest warrant issued back on January 6. Patong Police managed to track him down, and together with officers from Bangkok, arrested him on Monday. Authorities say he used the names "Nook Tha Prachan" or "Wayu Tha Prachan" and dealt in Buddha amulets.
"He deceived his female victim by pretending to be romantically attracted to her. When the woman said she wanted things, he would buy them and pay by using his credit card. He later told the woman that he had problems with his credit card because he had spent too much, so his victim gave him cash to pay for his alleged credit card bill," according to the report in Phuket News.
The woman transferred money to Narathip's account many times, totalling nearly 250,000 baht. After swindling money out of the woman, Narathip deceived her mother as well, claiming that she too would be held legally responsible for the debt and that the bank would sue her.
"The victim's mother believed this, and gave him money several times. Altogether he deceived the women out of more than 1.8 million baht."
Narathip was taken to Bang Na Police Station in Bangkok.
SOURCE: Phuket News
Keep in contact with The Thaiger by following our
Facebook page
.