Police raid Soi 6 bar in Pattaya, undercover prostitution and underage sex
Police in Pattaya have raided the Coming Bar in Soi 6. They allegedly uncovered evidence of prostitution and underage sex on the premises. Authorities noted that prostitution was available at the venue and had 18 women available to service customers, one girl was found to be 17 years old. The venue had rooms available above the bar for customers.
A report from INN claims the bar is a consortium comprising Taiwanese, Chinese and Thai national owners. Charges from the raid could include human trafficking, prostitution and the procurement of women for underage sex. The 18 staff were interviewed separately to gather evidence for pending legal action against the venue and owners.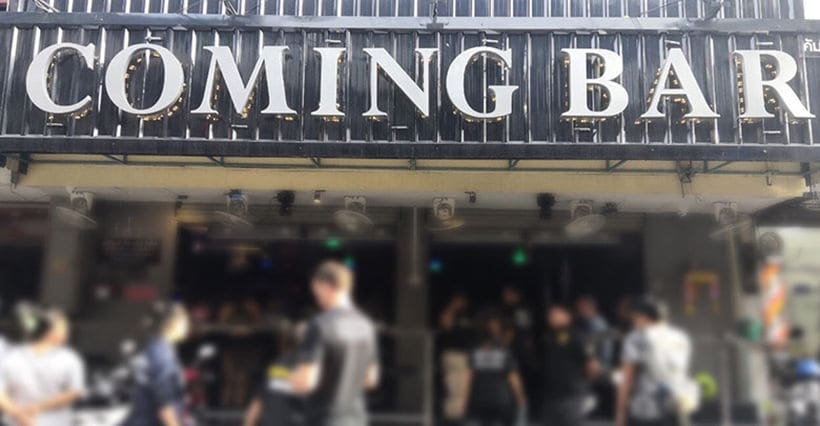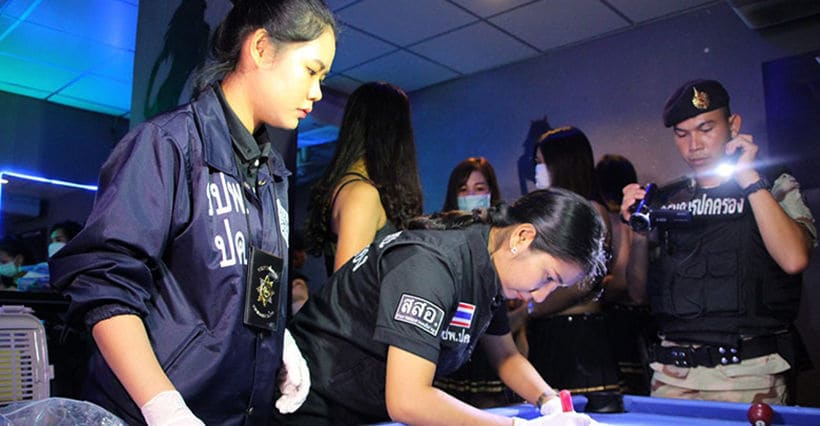 On June 7 The Thaiger reported the regular PR 'walk' by officials along Walking Street claiming that there was no prostitution or drugs in Pattaya.
Here's the story about the 'all clear' from the 200 inspecting police in Pattaya on June 7 HERE.
Last night's raid follows the Ronnasit Foundation approaching the government's consumer watchdog department, Damrongtham.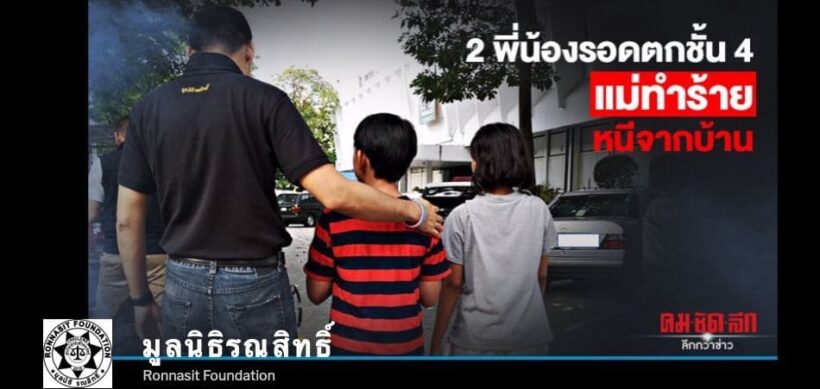 Video by Bangkok 112 about Soi 6
'Irishman' nabbed after 11 year overstay in north-east Thailand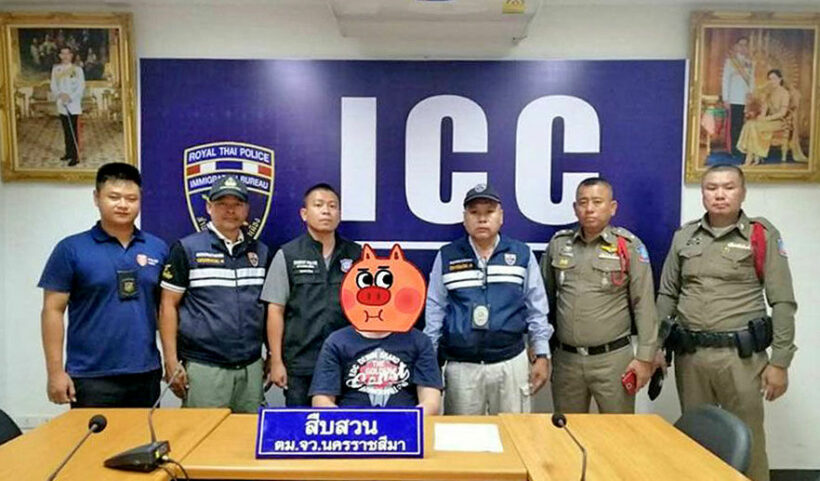 PHOTO: Naew Na
Nakhon Ratchasima Immigration, along with local tourist police, have arrested an Irishman,Samuel Caleb Birch, who has been on an overstay of 4,192 days. That's nearly 11 years and six months!
According to Naew Na, the man was arrested at a restaurant in Soi Moo Ban Yamo 5, Ban Mai, Nakhon Ratchasima, north-east Thailand.
According to his visa, he arrived in Thailand through the Malaysia border at on January 17, 2008 on a 90 day tourist visa valid up to April 15, 2008. Despite the report from Naew Na saying he was Irish, ThaiVisa reported that he was actually from Taunton in Somerset, England and was married with a Thai wife and two young children.
A GoFundMe account had been started for Samuel to raise funds to help him in his predicament but a search by The Thaiger this morning couldn't turn up an account under the name "Samuel Caleb Birch" (or other variations of the name).
The pig head in the photo has been pasted on by Naew Na
Thai politician sought after quartet arrested with large drugs haul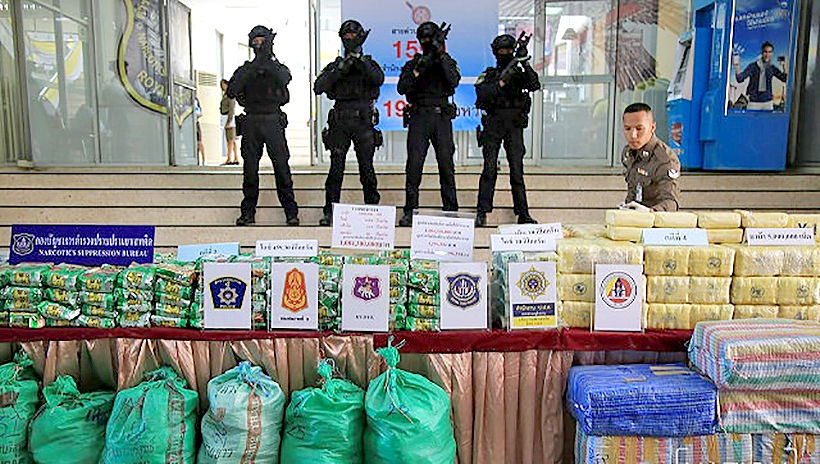 by Jessada Chantharak
A Narathiwat politician is on the run following the issuing of an arrest warrant after being implicated in a major local drug bust.
A politician at the Narathiwat OrBorTor has been implicated by four drug suspects as the person who hired them to move 459 kilograms of crystal methamphetamine, a very large quantity of 'ice'.
Three men, aged between 32 and 57 plus a 33 year old female accomplice were arrested with the drugs and were charged with possession of drugs with intent to sell last week.
Officers had extended their inquiries and identified the alleged mastermind as a Narathiwat district-based politician, 58 year old Waeng Kareeya Jehmamah. An arrest warrant was issued on July 12. Police are now hunting the elusive politician, who was also allegedly the man who financed the drug smuggling operation.
The bust stemmed from an investigation into a drug trafficking ring that was based in a Burmese border town of Tachileik. It is claimed the gang would smuggle drugs into Thailand via the Chiang Rai border with Myanmar before heading south to central provinces, Bangkok and on to the south of Thailand.
Warawuth and Angsuree were arrested by a roadside in Bangkok's Bang Khun Thien district where they were driving in a pick-up truck loaded with the "ice", before police went on to arrest Phosa and Koseng at a gas station in Songkhla province.
SOURCE: The Nation
American and Thai wife arrested for selling 'ice' in Bang Lamung, Pattaya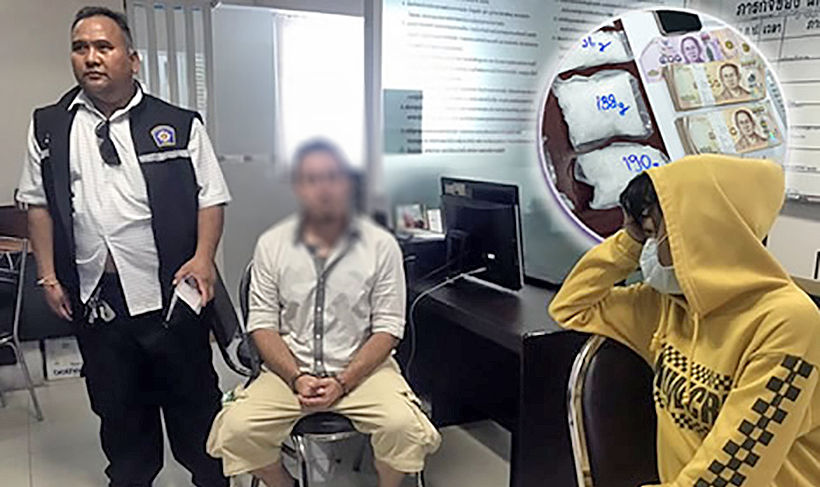 An American and his Thai wife have been arrested in Pattaya for possessing nearly a kilogram of crystal methamphetamine, plus a hand gun along with ammunition. The arrest follows a longer investigation as police became aware of the couple's activities. Police have confirmed that the man is an American citizen.
39 year old Bart Helmus and 30 year old Sirinapha Wisetrit were arrested after officers set up a sting and posed as buyers to order 10 grams of 'ice' (crystal methamphetamine). The senior police officer in Chonburi told media that Bart and Sirinapha admitted to purchasing the drugs in the 'dark web' where a complete spectrum of illegal goods and services can be bought or sold.
Police later searched their condominium in Bang Lamung district finding nearly a kilogram – 978 grams – of crystal methamphetamine in plastic bags, along with a gun and 200 bullets. They also found 205,500 baht in cash at their condo.
Police claim they had been tracking the couple for some time after receiving reports that they had been dealing drugs in Pattaya and nearby areas. They were charged with possessing drugs and firearms without authorisation.
ORIGINAL STORY: Bangkok Post