Now you see him, now you don't… Patong Police hunt foreigner over $30k theft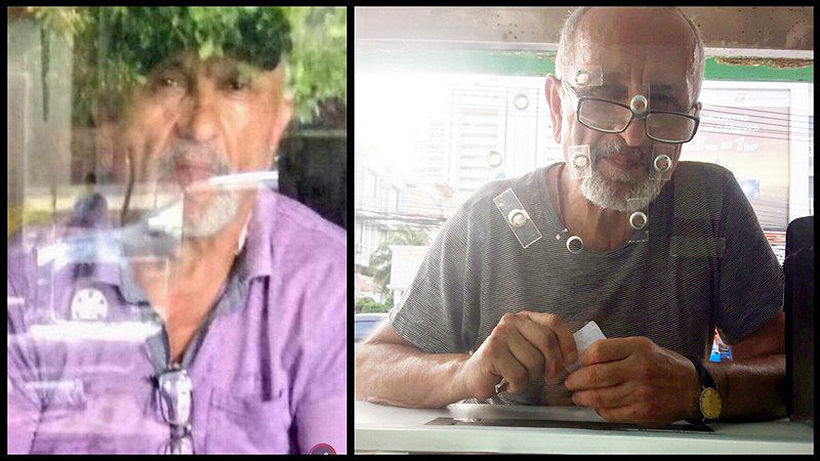 PHOTO: Patong Police
Patong Police have yet to develop any tangible leads tracking down a foreigner who made off with US$30,000 in cash from a currency exchange booth in Kalim, north of Patong in Phuket, last Tuesday.
The man is about 168 centimetres tall with grey hair and around 60 years old, Patong police told The Phuket News.
"We have no clue what nationality he is."
He was last seen at the currency exchange booth wearing a purple polo shirt, blue jeans and black cap. Police have checked hotels in the area, police stations across the island and Phuket Immigration, but have yet to join the dots and come up with firm leads.
"Investigators have checked CCTV in the area and collected what evidence we have but we still do not know the man's name or where he was staying."
The man had visited the booth several times before Tuesday, when he disappeared with the $30,000 in US banknotes, according to police.
"It was always small amounts", he added, noting that the amounts didn't warrant staff at the exchange booth to check the man's passport before making the exchange.
The man arrived at the booth again at about 1pm on Tuesday, saying that he had 900,000 baht cash to exchange.
SOURCE: The Phuket News
Keep in contact with The Thaiger by following our
Facebook page
.
Court upholds Australian's death sentence for methamphetamine smuggling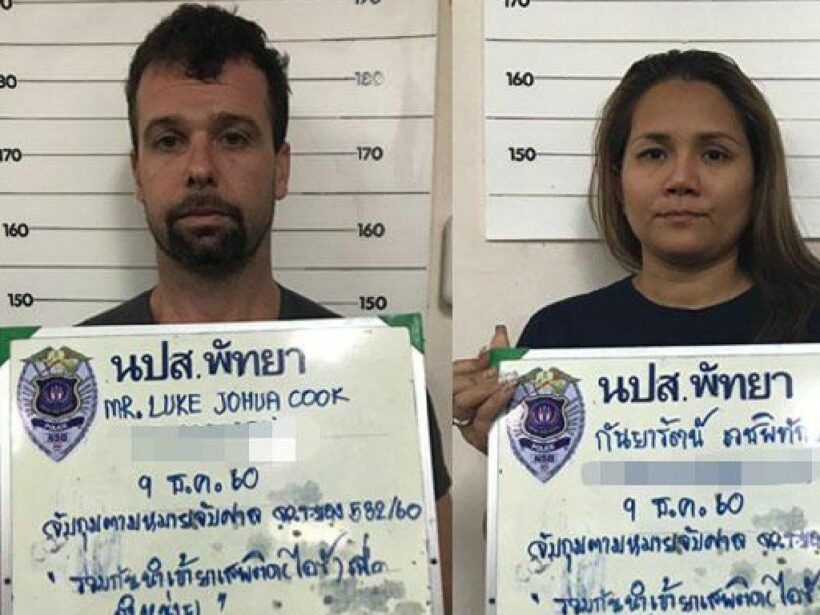 On Wednesday the Region 2 Provincial Court of Appeals in Rayong province, near Pattaya, upheld the conviction and death sentence of Australian Luke Joshua Cook, his Thai wife Kanyarat Wediphitak and a Californian man, Tyler Gerard.
All three were arrested in December 2017 on multiple criminal charges, of which the formal accusation was "the failed importation of 500kg of methamphetamine by sea-going transport into the Thai Kingdom using the yacht "Jomandy".
The yacht was acquired by Cook and Kanyarat from Malaysia using their unlicensed boat importation business "Global Marine Solution", which according to police was specifically for unlawful operations funded by deceased senior Hells Angels member Wayne Rodney Schneider.
According to the Court during May and June 2015, Cook and Gerard took the Jomandy from a marina near Pattaya City to rendezvous with a Chinese vessel in international waters, where the drugs were loaded onto the yacht. En route back to the marina, navy vessels on routine patrol approached them and they dumped the cargo overboard. It eventually washed ashore where it was discovered by locals.
The plan was reportedly to store the narcotics temporarily in Thailand while a custom keel was built for the Jomandy where the drugs were to be concealed while yacht sailed to Australia.
In December 2015, Cook and Gerard were arrested and pleaded guilty to the abduction, death and burial of Schneider which dominated local Pattaya press at the time.
The video below shows a press conference held after the arrests;
A man named Antonio Bagnato was also arrested, but he denied the charges and was ultimately sentenced to three years for assault, after a successful appeal against the death sentence issued by a lower court.
The Court of Appeals handed down the decision on Wednesday based on evidence and witness testimonies such as that given by the man who purchased the Jomandy from Cook, for substantially less than what Cook paid – suspicious, since Cook was in the business of importing used boats into Thailand for a profit, not a loss. Additionally, Cook and the two accused denied any wrongdoing with no credible evidence to support their defense and claimed they had been framed by two of the prosecution witnesses, one of whom they claimed had rented the Jomandy from Cook and undertaken the failed meth importation.
This was deemed impossible by the court as witness was shown by foreign and Thai authorities to have been in another country when the crime was committed. Court officials said this confirmed that the accused knew of the crime and were attempting to frame someone else.
Bagnato, Cook and his wife are currently in a Thai prison awaiting a trial date for charges relating to illegal firearms, one military grade, discovered in police raids after Schneider's body was discovered.
All three have denied the firearms charges, but investigators say Cook and his wife will likely be convicted as the firearms were found in his hotel room and a rental vehicle whose keys he possessed when arrested in December 2015.
Senior Thai officials gone on record calling Cook and his wife con artists and compulsive liars, citing the couple's claim that they never had any dealings or contact with the Hells Angels. A Facebook conversation from Cook's smartphone with his wife where they together reference Hells Angels members arrested by Pol Lt Gen Surachate "Big Joke" Hakparn.
The cell phone video was provided to The Pattaya News from a source at the Region 2 Police.
SOURCE: This story is an exclusive of The Pattaya News
Keep in contact with The Thaiger by following our
Facebook page
.
Shots fired in Nontha Buri mall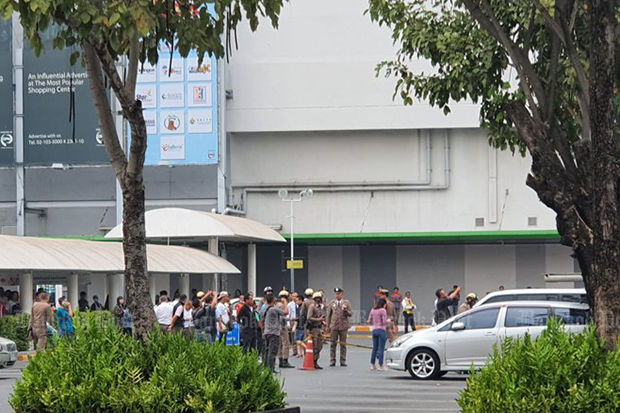 Police rushed to the Central Plaza mall in Nontha Buri province, just northwest of Bangkok, yesterday, after reports of gunshots inside the mall. The sound of shots was reported at about 4:20pm and people fled the building in the city's Muang district.
There were no reports of death or injuries. Local radio station Jor Sor 100 traffic radio later reported a suspect had been arrested and people had begun returning to the mall.
The country is still recovering from the slaughter at a mall in Nakhon Ratchasima on February 8-9, when a gunman killed 29 people and wounded 58, and the recent murder of an estranged wife by a man at a mall in Bangkok
A video clip by @ppappangjj showed shoppers fleeing for their lives to go outside the Central mall.
เพื่อนถ่ายมา วิ่งกันให้พรึบ เซ็นทรัลรัตนาธิเบศร์ pic.twitter.com/EmIJhLBQYd

— papapang (@ppappangjj) February 27, 2020
SOURCE: Bangkok Post
Keep in contact with The Thaiger by following our
Facebook page
.
Computer techie arrested for putting spy cams in ladies' public toilets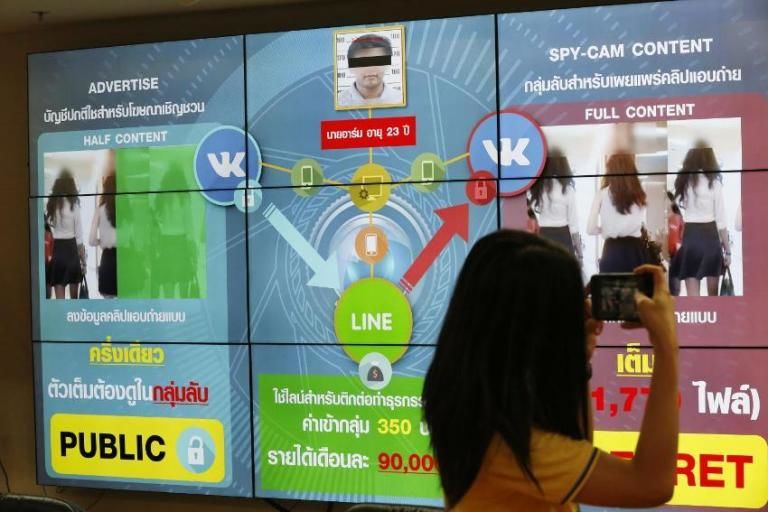 A computer technician has been arrested in Pathum Thani, just north of Bangkok, for allegedly setting up spy cams in women's public toilets. The suspect, 23 year old Nitiwat Muikaeo is said to have sold the videos on social media. The arrest comes after parents lodged complaints with the Technology Crime Suppression Division about videos of their daughters online.
Police told that reporters Nitiwat admitted to recording about 1,770 spy cam videos and uploading them to a Russian social media network to make money. They say Nitiwat created at least three accounts, two of which showed previews including photos and clips, to attract viewers. The third charged interested parties 350 baht to watch the full videos in private groups.
Nitiwat is charged with violating the Computer Crime Act and faces up to 10 years in prison and/or a fine of up to 200,000 baht.
Under current Thai law, purchasers of spy cams aren't required to give personal information, making it difficult to trace ownership and use of the devices. Some lawmakers are also looking at laws that require hidden camera buyers to register with a government database.
SOURCE: Chiang Rai Times
Keep in contact with The Thaiger by following our
Facebook page
.