Huge pyramid scheme and scam uncovered involving 1000s of people | VIDEO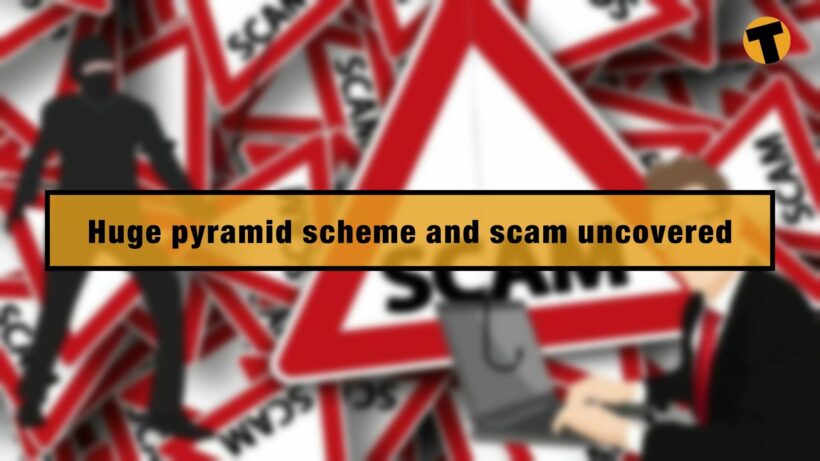 Tens of thousands of people across Thailand woke up over the past 24 hours that they have been victims of a dodgy online money-making app concocted by the "SPM Shopping Mall" through the website www.shopping.baironghj.com
This is roughly how it works…
Victims would transfer money to to a Thai account… all online. The app promised returns of up to a 3-fold profit within 10 days up to 2 weeks.
They would be asked to rate items in the online shopping mall by 'clicking' on the item as a positive rating. They would be rewardedfor their efforts, based on the number of clicks and the money they invested. The more money they invested, the more opportunities they had to click items. So, of course, after getting some early small payouts from the app, people gleefully invested more… and more.
It is currently thought that many hundreds of million baht is involved in the elaborate pyramid scheme.
So who's behind all this?
Here's a list of the domains that were registered for this grand scam….
1: https://spm.baironghj.com
2: https://spm.diyinobuone.com
3:https://spm.klayky.com/
4: https://shoppingmall.ubsguoji.com
5: https://shoppingmall1.klayky.com
6: http://shoppingmall.diyinobuone.com
All of them were registered in different cities in China and Hong Kong between March 2020 and Dec 2020 by Mr.Xiao Dong Gan (e-mail email@yeah.net)
Keep in contact with The Thaiger by following our Facebook page.
Never miss out on future posts by following The Thaiger.
Thailand law enforcement gets new "laser" narcotics analysers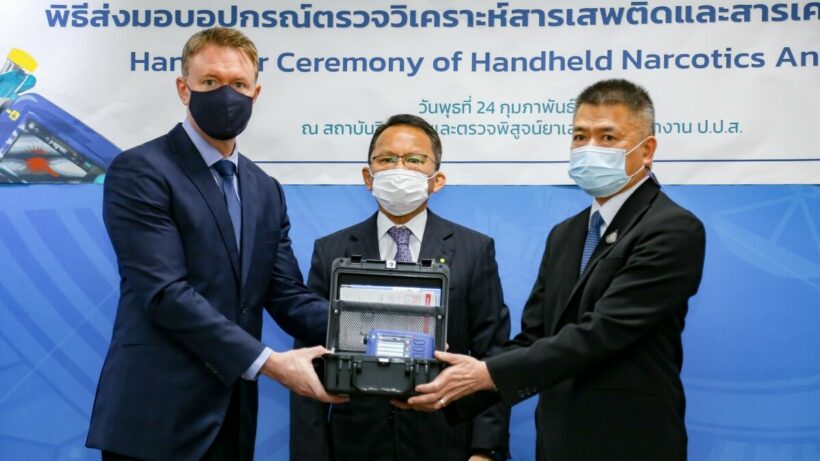 Thailand law enforcement will now use a new "laser" narcotics analyser to test suspicious substances and chemicals in major drug busts. It's apparently a more accurate method to identify illicit drugs than the current colour test. The new portable drug test happens to come a few months after Thailand claimed to have seized 11.5 tonnes of ketamine in the "biggest drug bust ever" and then discovered the substance was actually a cleaning agent.
In earlier reports, Justice Minister Somsak Thepsutin said the mistake was a "technical error" and the testing fluid had turned "purple," a positive sign for ketamine. Somsak didn't mention the failed ketamine bust when announcing that a pair of "portable Raman spectroscopy analysers" had been delivered to Thailand from the United Nations Office on Drugs and Crime. He says the new tool is more accurate than the colour test.
"The new portable analysers utilise the Raman spectroscopy technique to identify suspicious drugs and chemicals in less than 30 seconds, and more accurately than the colour test method that we currently use."
Not only can the device detect drugs, but apparently its laser can also detect additives like colouring and flavouring agents, according to Office of the Narcotics Control Board secretary general Wichai Chaimongkhol.
"The machine can detect chemicals either in powder, crystallised, tablet, capsule or liquid form… Its laser can penetrate transparent containers or wrapping of up to 2mm thickness and read the scattering of light to identify the substance accurately, reducing the risk of officials handling harmful chemicals while also helping preserve the evidence."
The tool is planned to be used to identify suspicious drugs and chemicals that are smuggled across the border as well as at airports and seaports.
SOURCE: Nation Thailand
Keep in contact with The Thaiger by following our Facebook page.
Never miss out on future posts by following The Thaiger.
Pattaya motorbike taxi allegedly attacks Chilean national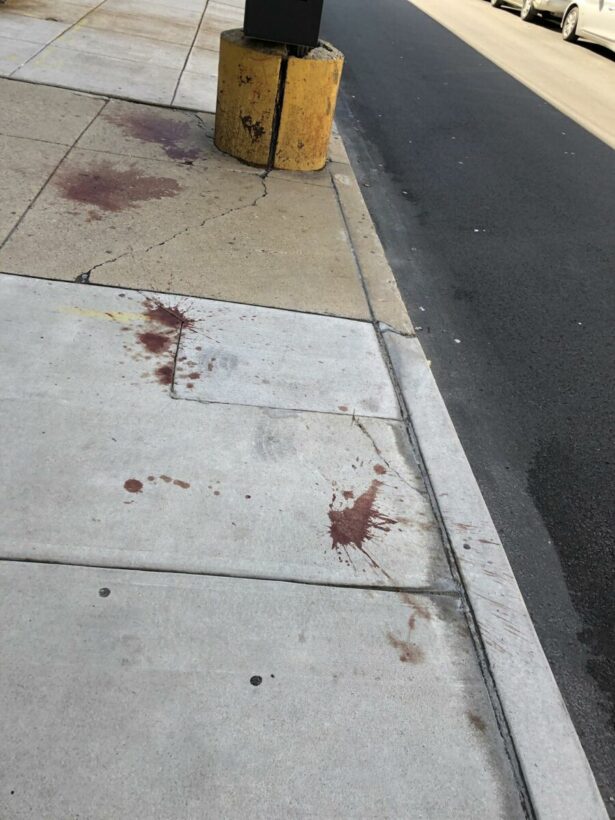 A Pattaya motorbike taxi driver is being accused of attacking a Chilean national, leaving his nose broken and face bloodied. 24 year old Salvatore Andres Castromedina, filed a report to the Pattaya City Police at around 2am this morning after saying he had left a nightclub on Pattaya's Walking Street after it had closed.
"I wanted to go to Soi Buakhao but the taxi motorbike driver attacked me while we were discussing the price. I went to the Pattaya Police Station with another taxi motorbike to file a police report."
According to Pattaya News, the man was seen on CCTV having what appeared to be a calm discussion with 2 taxi drivers on Walking Street when he was assaulted without provocation by 1 taxi driver.
Police came to the scene of the incident after the man filed a report, and found fresh bloodstains on the ground. Police then checked the CCTV video nearby which allegedly showed the suspect donning a taxi motorbike shirt. The suspect appeared to be sitting with the alleged victim before the taxi driver stood up and assaulted him by kicking him in the face multiple times, according to the CCTV footage that was viewed by The Pattaya News.
The Chilean man was sent to the hospital for medical assistance, while police located the alleged suspect and are investigating further.
SOURCE: The Pattaya News
Keep in contact with The Thaiger by following our Facebook page.
Never miss out on future posts by following The Thaiger.
Police raids shut down online network of casinos across 7 provinces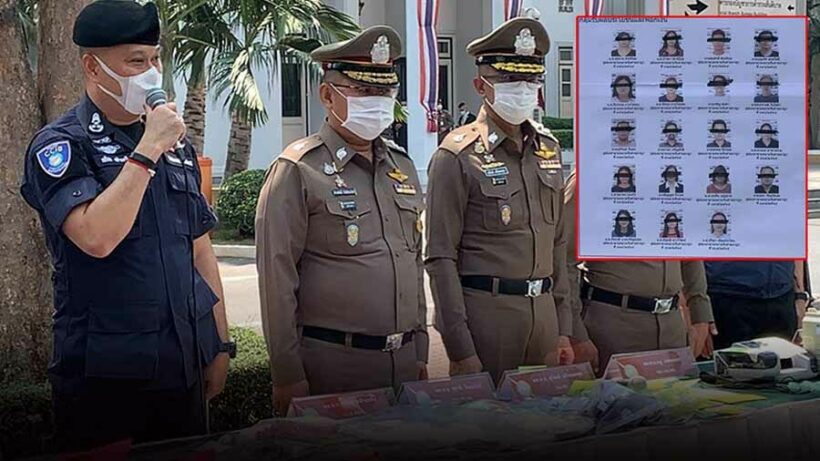 Police have shut down a network of online casinos in raids that took place across 7 provinces, with 19 suspects arrested and cash and other goods seized. In total, 8 online casino networks in 7 provinces have been shut down, with police apprehending 19 out of a total 22 suspects.
Thai PBS World reports that the raids took place in Bangkok, as well as in the central provinces of Pathum Thani, Ayutthaya, Sara Buri, the eastern province of Rayong, the northeastern province of Chaiyaphum, and the northern province of Chiang Mai. It's understood the raids were carried out simultaneously. Officers confiscated 8 vehicles, 2 million baht in cash, and 54 mobile phones.
199 bank accounts are also being investigated, with police saying each one is in the names of the suspects, with transaction records of between 10 and 70 million baht.
The raids are the result of a police investigation into information that an application called "Royal Slot 777", was being used in the illegal running of online gambling. Thousands of clients were involved in the gambling operations, with more than 1 billion baht circulating.
The networks operated from offices across several provinces, each overseeing a certain territory. Many offices were masquerading as transport or property management companies. According to police, the gambling networks were being run from abroad by Chinese businessmen.
SOURCE: Thai PBS World
Keep in contact with The Thaiger by following our Facebook page.
Never miss out on future posts by following The Thaiger.