Fugitive shot dead in gunfight with police in Nakhon Si Thammarat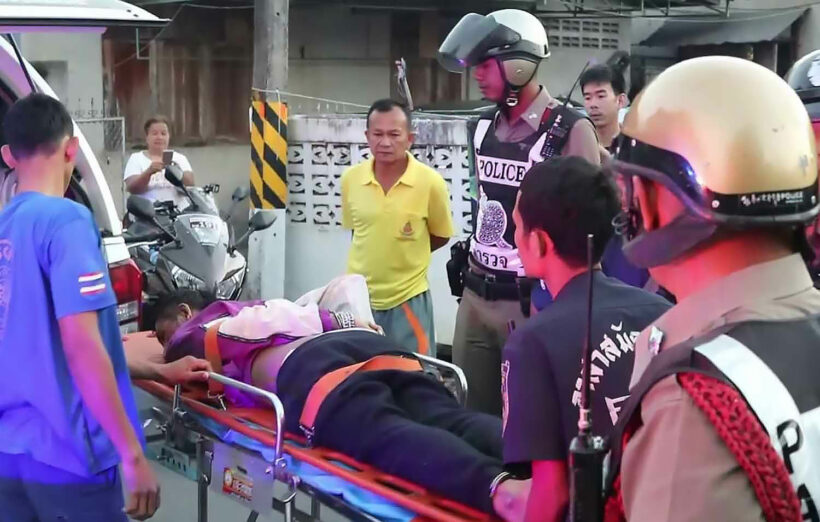 A fugitive is dead after a gunfight with police in the southern province of Nakhon Si Thammarat. The man, identified as 30 year old Pongsak Jessadarom, of the province's Muang district, was wanted on three warrants for theft.
Police were notified this morning by local residents of two thieves attempting to break into a house. A motorcycle patrol soon arrived at the scene. When they saw the police, the two opened fire with pistols before fleeing. The patrolmen chased the men into the Palong community. One of the burglars ran into a house and attempted to take a student hostage, but the boy freed himself and got away.
The man, later identified as Pongsak, began firing on police and a gunfight erupted. He was shot several times before being arrested. He had a short shotgun and a 9mm pistol.
Pongsak was rushed to hospital, where he was pronounced dead.
The other burglar fled, and is still at large.
Source: Bangkok Post
Keep in contact with The Thaiger by following our
Facebook page
.
"Comply or I'll tear it down myself" Pattaya mayor tells encroaching resort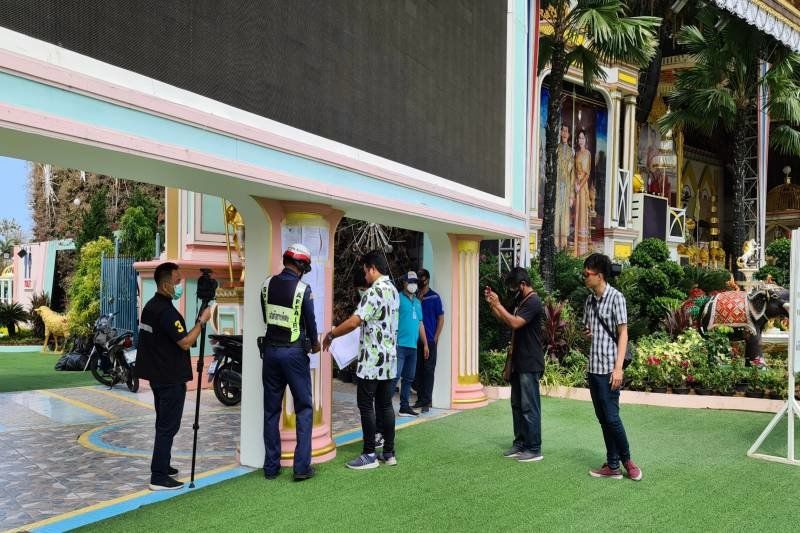 Pattaya's mayor Sontaya Khunpluem yesterday ordered his staff to post notices at Ban Sukhawadee, or "Sukhawadee House" as it's known in English, a luxury beachfront property and tourist attraction on a total of 80 rai in the Bang Lamung district, that encompasses Pattaya.
The company that runs the resort, HealthFood International, has two weeks to comply with a judgment relating to encroachment on 11 rai of public land. If the company doesn't comply within 15 days, the authorities will tear down the property themselves.
"Comply or I'll tear it down myself" says the Pattaya mayor.
The order relates to Building A on 11 rai of reclaimed land. Buildings B and C are also under dispute, but the current order relates only to Building A, after an appeal to a provincial committee was rejected.
The legal wrangling over the site has been going on for years.
Pattaya's 'strongman' mayor is part of an infamous political family whose late patriarch Somchai Khunpluem, better known as "Kamnan Poh," has been described as "one of the most politically, economically and criminally influential men in Thailand's east." ("Kanman" means village headman in Thai)
Kamnan Poh rose from humble origins to become an entrepreneurial and political force in Chon Buri province. He supported businesses that enabled the area to flourish, and vocally endorsed politicians vying for seats in the region. He even once took up the post of mayor of Saen Suk district.
He was also known as an organised crime boss. In 2003 he was sentenced to 25 years in prison for hiring a gunman to murder a neighbouring village headman.
He was also sentenced to five years and four months in prison for corruption over the purchase in 1992 of a protected 22.4 hectare area in Khao Mai Kaeo tambon with intentions to convert it into landfill.
The local "godfather" evaded capture for some time after an appeals court upheld the murder verdict in 2006, until he was caught by police in Bangkok on January 30, 2013 at a motorway toll gate. He began to serve his combined sentence of 28 years and four months, which was later reduced to 11 years and six months.
He died of cancer in June of last year.
SOURCES: thaivisa |Daily News | Khaosod English
Keep in contact with The Thaiger by following our
Facebook page
.
Escaped coronavirus patient nabbed in Krabi, faces charges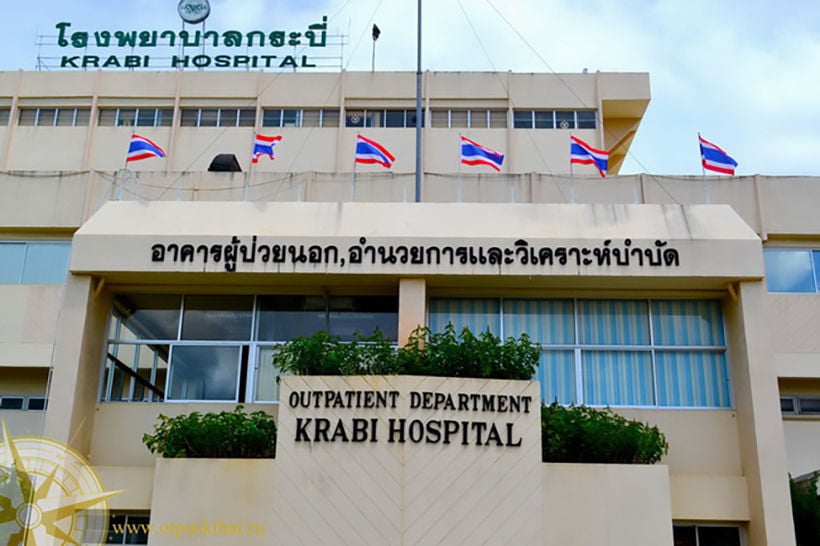 A patient who fled isolation and treatment for the Covid-19 coronavirus in the southern province of Krabi has been nabbed at a checkpoint last night and returned to hospital. The 25 year old faces criminal charges for violating the Communicable Disease Act.
The director of Krabi Hospital says the patient had been at the hospital since Saturday but escaped on Wednesday.
"The patient had travelled from Koh Phi Phi and had tested positive for Covid-19 on March 21, so he was sent to receive treatment in a negative pressure room on the first floor of the 45th Anniversary Building of Krabi Hospital."
"On Wednesday evening, the hospital staff reported him missing from his room and assumed that he had escaped by jumping off the balcony."
The hospital contacted police to track him down, and later that night authorities informed the hospital that they had stopped a man with high fever trying to pass the checkpoint at Krabi Bus Terminal.
"Hospital staff and police officers went to check him out and confirmed that he was the escaped patient. He was brought back to the hospital to resume treatment. The hospital's legal staff will press a charge against him for violation of the Communicable Disease Act."
SOURCE: The Nation
Keep in contact with The Thaiger by following our
Facebook page
.
1000 kilograms of marijuana seized in northeastern Thailand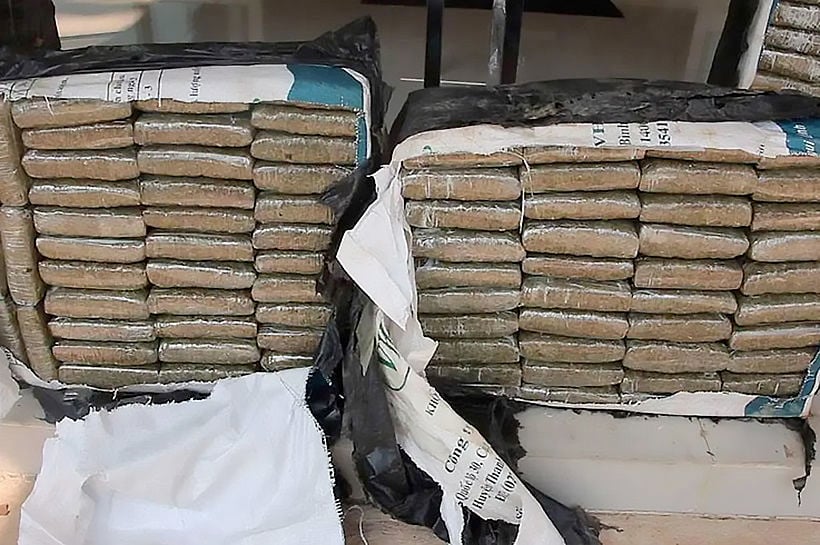 More than a tonne of marijuana has been been recovered in Thailand's Bung Kan province, in the far north east on the Laos border. The stash was discovered in fertiliser sacks by a security patrol boat along the Mekong river.
Authorities say a longtail boat with 4 to 5 men on board was spotted pulling up to the river bank, where the men began unloading sacks. When the patrol boat approached and demanded they stop for a search, the men fled, leaving 25 sacks behind. The sacks contained a total of 1,000 bricks of dried, compressed marijuana, weighing about a kilogram each.
More than 3 tonnes of dried marijuana was seized in Nakhon Phanom, a few hundred kilometres downstream, back in February.
Thailand is set to become the main competitor in the Asian medical marijuana and hemp markets, even though the full commercialisation of the sector and liberal access for private businesses isn't likely before 2024, according to a new report.
Thailand's medical cannabis market has been characterised as "high potential, having fast regulatory developments and a considerable degree of protectionism," according to the analysis by Vienna-based Cannabis Catalysts.
Thailand's volatile Public Health Minister Anutin Charnvirakul is a leading proponent of the legalisation of marijuana for medical and even recreational use.
SOURCE: Chiang Rai Times
Keep in contact with The Thaiger by following our
Facebook page
.