Citylife magazine employee hacks editor's bank account, steals 4 million baht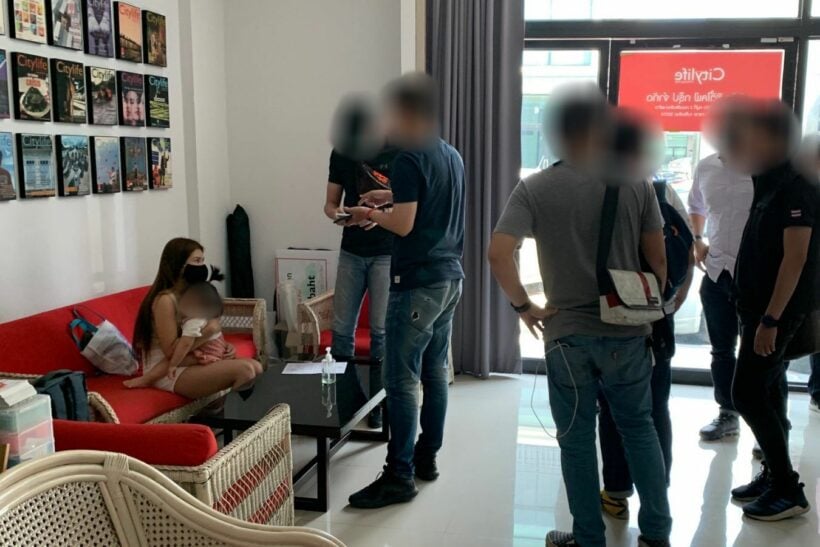 Police arrested a Chiang Mai-based English magazine employee yesterday for allegedly hacking and stealing nearly 4 million baht from her editor's account. On Friday, Citylife Media Group editor-in-chief Pim Kemasingki noticed that her bank account only had 24 baht left, millions short of what she should've had.
After requesting a bank statement from the Siam Commercial Bank, Kemasingki received a call from one of the bank's investigators who found the media company's junior clerk, 26 year old Jessadaporn Khamtong, had been transferring to her accounts.
Khamtong, who worked for SCB in the past, allegedly started withdrawing funds in mid-April using the online wallet application AirPay, and transferred the money into her SCB and Kasikorn Bank accounts. In 2 months, she did 115 transfers which totalled at 3,975,841 baht. The money was allegedly then spent on online gambling.
While Khamtong had access to her editor's ID card, phone number and bank account number, no one knows how she accessed the money. Khamtongh's husband is also being investigated by police. Khamtong could face 3 to 5 years in prison for each of the transactions, and could spend life in prison.
The magazine started in 1992 as 'The Chiang Mai Newsletter & Advertiser.' The media company says they now reach 2 million people each year.
SOURCES: Chiang Mai Citylife |Chiang Mai Citylife | Chiang Rai Times
Keep in contact with The Thaiger by following our
Facebook page
.
Chiang Mai-Chiang Rai highway closed by flooding again – VIDEO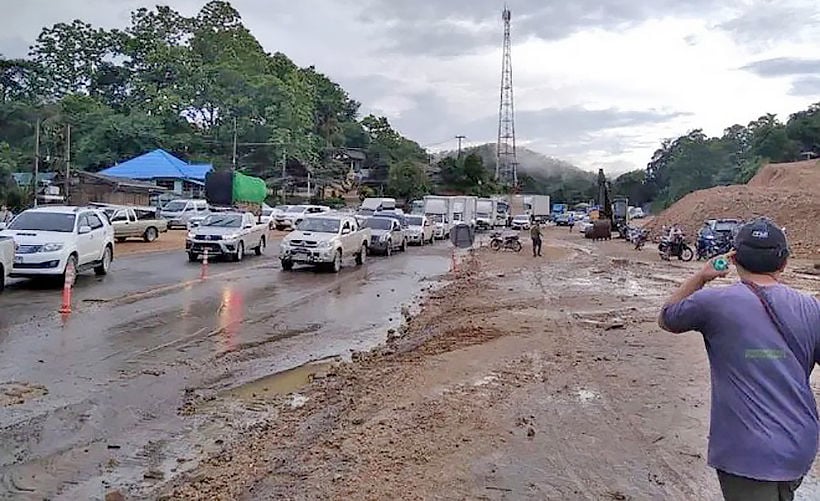 There seems no end in sight for the construction of the Chiang Mai-Chiang Rai highway as yet another night of severe rains caused massive flooding in the Doi Saket district. The bypass and the road were underwater, creating a traffic pandemonium. The police came to the scene and began suggesting alternative routes. As the waters subsided the road was opened again, but police urged motorists to drive carefully and stay alert to avoid accidents, as the road was covered with mud and "extremely slippery".
Less than 2 weeks ago, torrential rains washed away sections of the road and a bridge under construction in the same district, forcing drivers to find alternate routes. Police and officials inspected the damaged sections from kilometre markers 32 to 36 on the highway. An information post was established at the entrance to the Mae Kuang Udom Thara dam, where police and volunteers advised motorists travelling from Chiang Mai to use alternative routes via Phrao district in Chiang Mai and Wiang Pia Pao district in Chiang Rai.
Chiang Mai's governor says he's asked the Highway Department and its contractor to speed up repairs after the flooding as the route's bridge was damaged in 3 sections.
Motorists are greatly concerned about the road's paving-especially as the rainy season brings heavy traffic due to the many traffic incidents. Such travellers are demanding the road to be completed as soon as possible.
Authorities have yet to respond with any suggestions as to how to hasten the construction.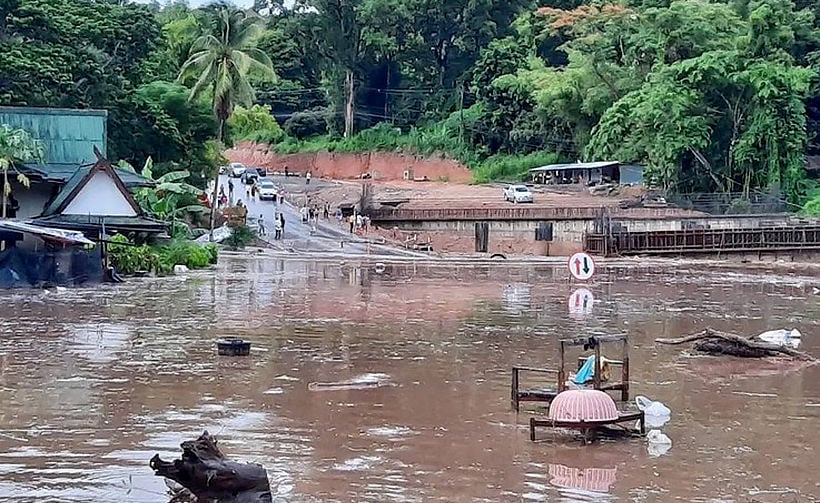 SOURCES: Chiang Rai Times | CityNews | TV5
Keep in contact with The Thaiger by following our
Facebook page
.
50 dogs rescued from alleged Chiang Mai puppy farm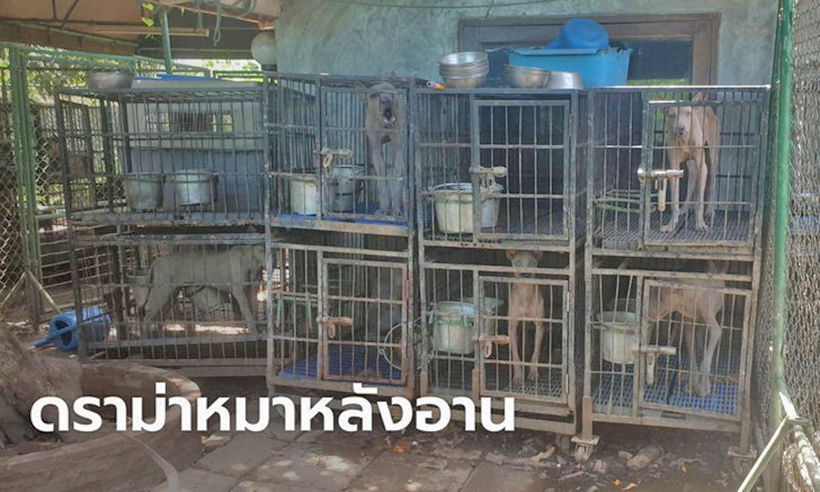 A raid on an alleged puppy farm owned by an American man in Chiang Mai has resulted in the rescue of some 50 Thai Ridgeback dogs. Non-profit organisation Watchdog Thailand says most of the dogs were found in terrible condition and many more had died from illness and starvation.
The owner claimed the dogs were kept as pets and he was not breeding them for sale, but evidence indicated otherwise. Tiny cages were stacked on top of each other. The animals had no space to play or exercise. Their waste was everywhere, and some were still left where they had died.
Watchdog Thailand representatives went to the Sarapee Police Station in Chiang Mai to file animal cruelty charges against the 73 year old American man, who they claim has been breeding Thai Ridgebacks to sell and export to buyers abroad. The owner himself contacted Watchdog asking for help, claiming that he's become ill and can no longer take care of his "pets" – more than 50 dogs. Watchdog went the location and discovered the dogs living in extremely unhygienic conditions. Most had scabies and were starving. They immediately contacted the police and the Chiang Mai Department of Livestock Development.
Representatives rescued the dogs and moved them to the Save Elephant Foundation in Mae Rim district. The man would not give up 5 dogs that were still healthy. The foundation disagreed as, by his own admission, the man lacks the ability to care for them. Watchdog realised that they needed police involvement to help save the remaining 5 dogs.
Animal lovers abroad report that the man has a history of animal cruelty. He has allegedly been breeding and selling the dogs at very high prices without a license. Watchdog Thailand wants to bring all the dogs into their care, and the the Chaing Mai DLD agrees that the man can no longer take responsibility for them. He has filed a police report claiming that Watchdog stole his dogs.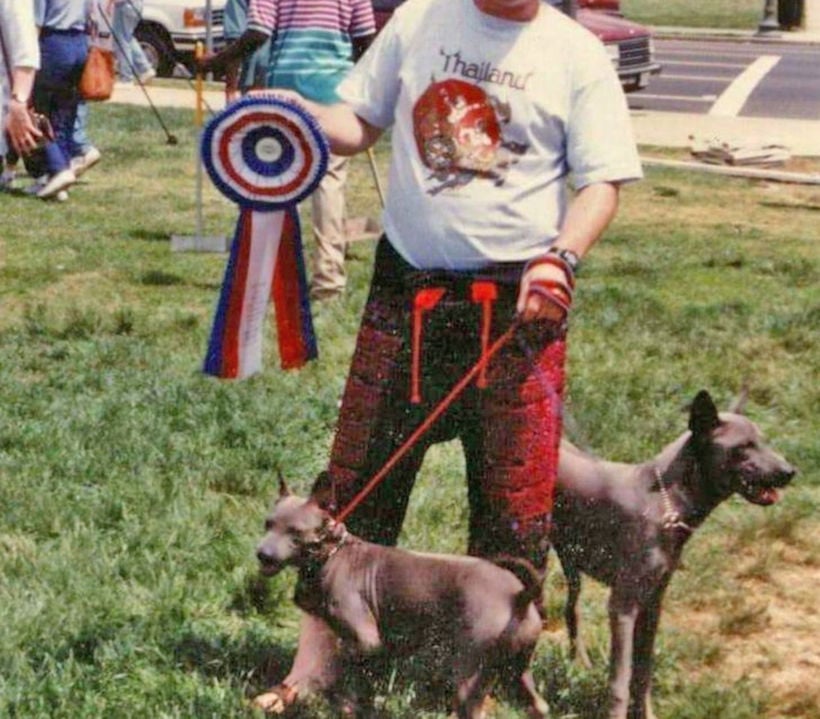 SOURCES: Thai Residents | Sanook | Watchdog Thailand
Keep in contact with The Thaiger by following our
Facebook page
.
Thailand growing more expensive for expats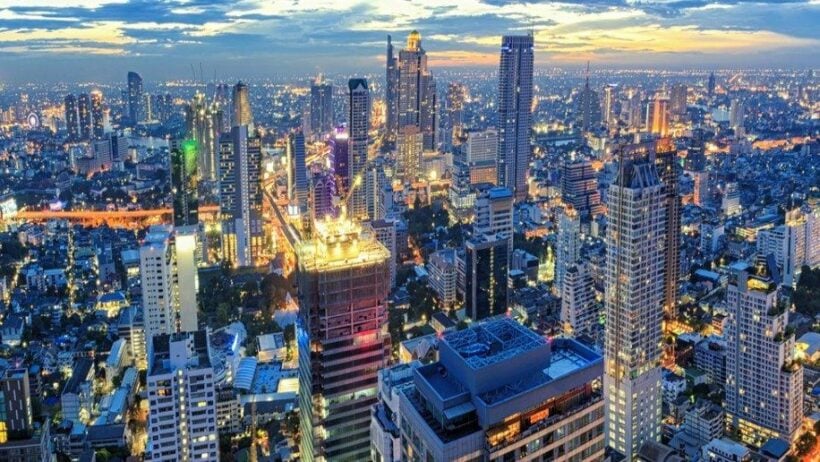 According to Employment Conditions Abroad, Bangkok and Chiang Mai are among the 30 most expensive cities for expats in Asia. The capital of Turkmenistan might not spring to mind when with considering the priciest cities, but according to ECA International it ranks first on both the global and Asian tables, a 5 point rise up the rankings due to an ongoing economic crisis, food shortages and the resulting hyperinflation.
The survey is performed in March and September every year, based on a basket of items such as rents and utility fees. Car prices and school fees are not included.
In Asia, Bangkok ranks 28th, just above Chiang Mai, according to the latest ECA International survey on the cost of living for expatriates. But it dropped out of the top 50 global rankings from the report released in December 2019. In global rankings, Bangkok is now at 60 and Chiang Mai at 142. Bangkok has lost a good deal of its former appeal for budget-conscious travellers and expatriates, rising 64 places over the past 5 years, according to the survey.
ECA says a rapidly expanding economy and increased foreign investment, at least, prior to the Covid-19 pandemic, made Thailand more expensive, fuelled by the strengthening baht.
"The baht has strengthened considerably, making the country more expensive for expatriates and tourists. However, this trend has slowed over the past year, partly in response to government attempts to weaken the baht in order to keep the country competitive."
Hong Kong is the second most expensive city in Asia after Ashgabat (Turkmenistan), but ahead of Tokyo and Singapore. Singapore is rated the most expensive place for expats in Southeast Asia and has led that ranking for many years.
Hong Kong remains sixth in the global standings, 1 place ahead of the Japanese capital. Singapore was fourteenth in Asia, dropping 2 notches from the previous survey.
Ashgabat's sudden rise to the top of the is largely attributable to the economic dilemmas of Turkmenistan's government, according to ECA. The energy-rich Central Asian nation faces severe inflation, and a black market for foreign currencies has caused the cost of imports to rise. Both factors have sparked a large increase in the costs visitors pay.
The ECA says Chinese cities fell across the board due to signs of a weakening economy and poorly performing currency, even before Covid-19 began taking its toll.
SOURCE: Bangkok Post
Keep in contact with The Thaiger by following our
Facebook page
.