6 arrested for alleged child sex trafficking, 5 teen girls rescued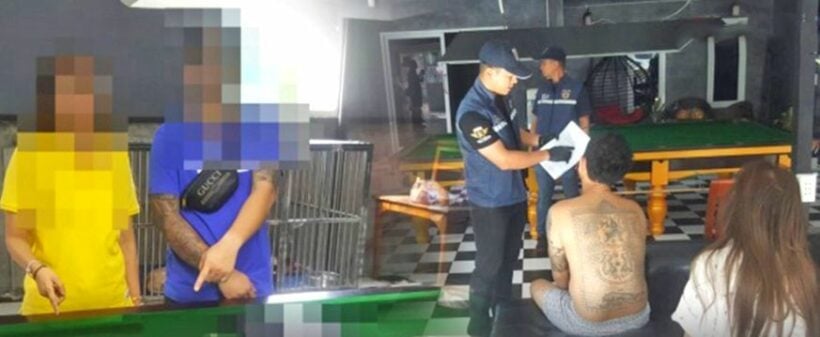 Police say 6 people in Kanchanaburi and Ratchaburi provinces, west of Bankok, have been arrested on suspicion of child sex trafficking. 5 child prostitutes, at least one as young as 14 were rescued in Kanchanaburi and Ratchaburi provinces, and 6 people taken into custody. Acting on a tip, officers of the Anti-Trafficking in Persons Division yesterday arrested the 6 and obtained evidence against them from the 5 rescued children, all local girls between 14 and 17.
One anti-trafficking officer says one of the suspects told police the youngest children are the most popular and only provided to "trusted" customers.
The procurers included a pimp identified only as "Tai," who works at a hotel in Kanchanaburi city, a popular tourist destination made famous by the 1957 film "Bridge On the River Kwai". Police said Tai worked with several 'madams' operating there and in neighbouring Ratchaburi province to sell the girls.
All 6 suspects are charged with child sex trafficking, a crime punishable by up to 20 years in jail and a fine of up to 400,000 baht, the same penalty as conviction for soliciting sex from a minor.
1 is also charged with illegal firearms possession.
SOURCE: Coconuts Bangkok
Keep in contact with The Thaiger by following our
Facebook page
.
Never miss out on future posts by
following The Thaiger
.
The latest twist in the 'Boss' case – independent panel recommend re-instatement of charges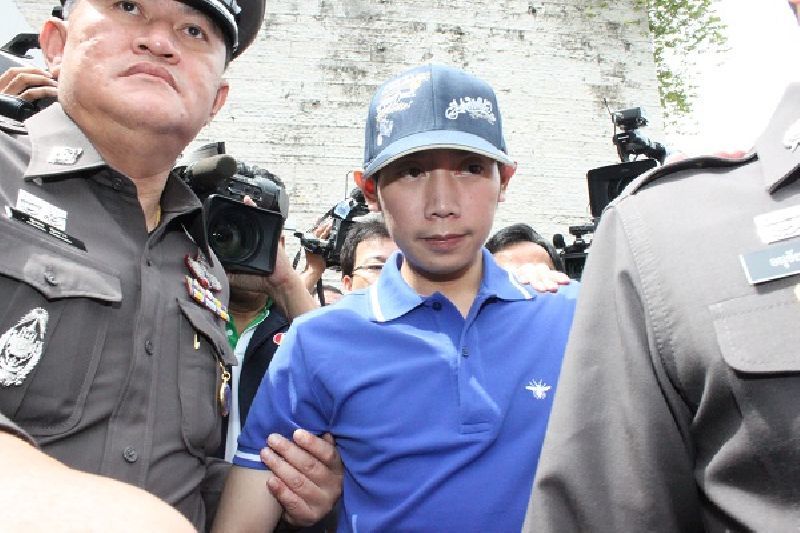 Vorayuth "Boss" Yoovidhya is likely to not only face charges of "reckless driving causing death" but also drugs charges involving Cocaine use. In another dramatic twist in the ongoing "Boss" saga, an independent panel has recommended the reckless driving charge be re-instated along with new charges of Cocaine abuse. Nearly 2 weeks ago the deputy attorney-general, and an acting police chief, decided to drop charges of reckless driving causing death – the last, and most serious, of the charges facing Boss after the fatal hit-and-run in Bangkok in 2012. Although police and forensic investigators initially believe Boss had driven his […]
Independent panel reviews Boss case to see if it can be re-opened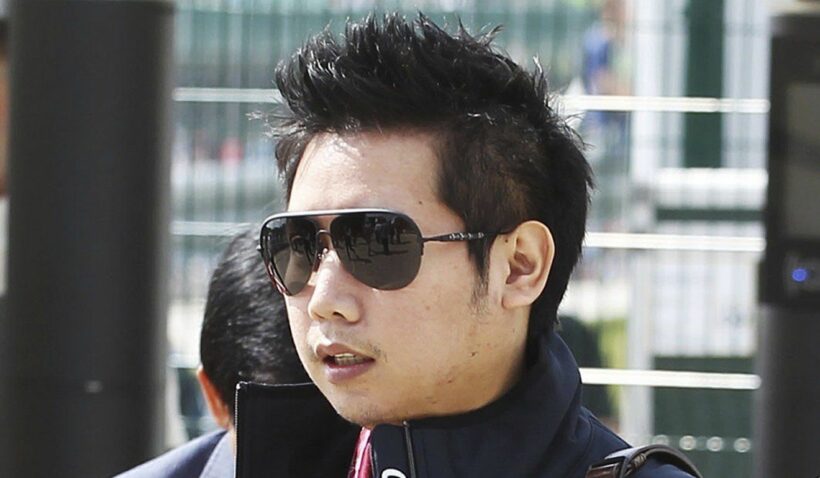 PM Prayut Chan-o-cha has asked the independent panel examining the dismissal of charges relating to the 2012 hit-and-run case against Vorayuth "Boss" Yoovidhya if it can be re-opened. Prosecutors abruptly decided not to arraign Boss on a charge of "reckless driving causing death" after the other charges relating to the incident had lapsed due to the statute of limitations. "I've asked them to study if I can order a re-investigation into the case. We're in the stage of establishing facts about the justice process." There has been a public outcry over the handling of the Boss case that has dragged […]
Beware bogus beef – online sales and vendors caught with suspicious steak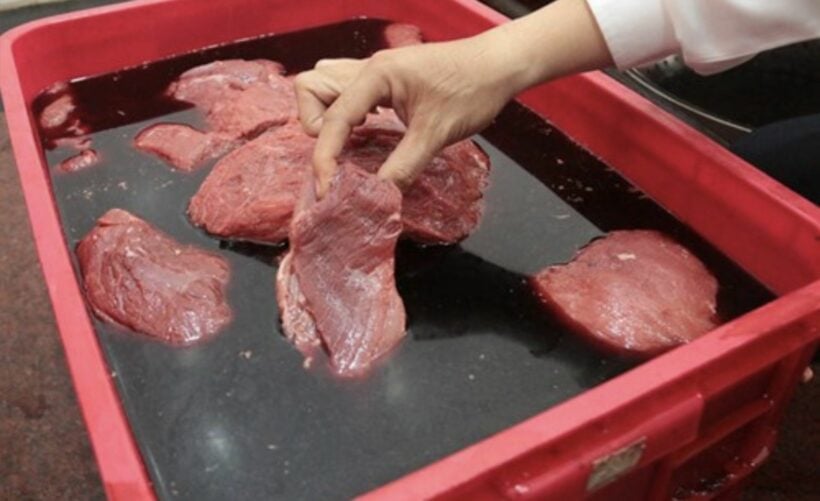 Buying beef online? Is it real beef or faux beef? Almost all of the samples of 'beef" ordered online, or taken as samples from schools in Bangkok and Prachinburi province, were found to be fake. The Halal Science Centre at Chulalongkorn University did the checks and was astonished to find that much of the beef bought online was actually cheaper cuts of pork. The pork can be marinated in ox blood to take on the appearance of beef. Harmful bacteria was also detected in portions of the samples checked by the University team. The actual percentage of the beef checked that […]