Hotels in Hua Hin ordered to check on Chinese tourists after confirmed coronavirus case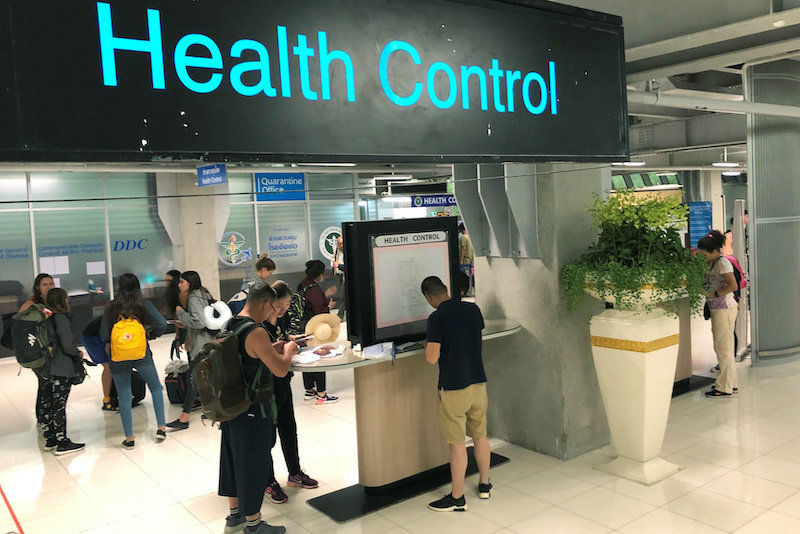 Thanon Panphipat, the Hua Hin district chief officer, says all hotels in the Gulf resort town, four hours south of Bangkok, must check the passports of all Chinese tourists and to immediately report if any of them appear sick or develop flu-like symptoms.
He says that the instruction was a precautionary measure to prevent the possible spread of the virus,. Many Chinese tourists are visiting Hua Hin during the Chinese New Year festival.
The Prachuap Khiri Khan provincial health officials announced yesterday that a 73 year old tourist from the Chinese city of Wuhan, fell sick and was admitted to a private hospital in Hua Hin. She has been diagnosed with the new coronavirus.
Authorities have confirmed that the tourist flew into Suvarnabhumi international airport on January 19 on a direct flight from Wuhan and then proceeded to Hua Hin for a sight-seeing tour. All passengers would have had a preliminary screening when they walked off the plane. But she fell sick on Thursday night and was admitted to a private hospital.
Preventive measures are necessary, in light of anticipated rise in the number of Chinese people expected to visit Thailand during the Chinese New Year festival. Thailand's Deputy PM and Public Health Minister Anutin Charnvirakul is calling an urgent meeting of the ministries of Public Health, Transport and Tourism and Sports to discuss plans to limit the spread of novel coronavirus in Thailand.
The new case in Hua Hin has brought the total coronavirus cases in Thailand to six.
SOURCE: Thai PBS World
Keep in contact with The Thaiger by following our
Facebook page
.
Thai family of three are focus of local coronavirus outbreak in northern Bangkok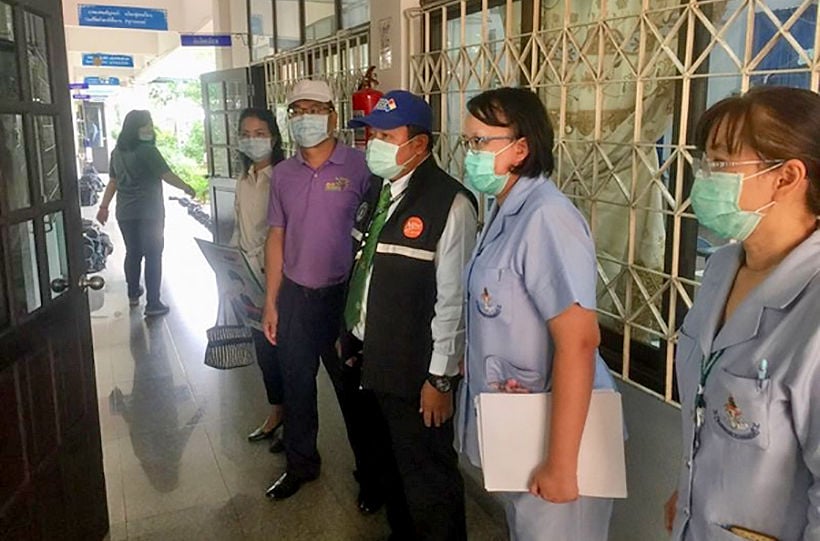 UPDATE
Three worrying new Thailand coronavirus cases are being reported as coming from the same family. A 65 year old man, the grandfather in the family, had returned from Japan with his wife but didn't disclose his situation or travel history to health workers when he took himself to hospital with a fever. The grandfather tested positive and his workplace, B.Care Medical Centre in Bangkok's Sai Mai district, has been closed down. The grandson, who is also confirmed as being infected by the virus, potentially infected 50 children in his classroom and possibly more at his school.
Officials quizzed and tested 30 students and 11 teachers at Phraharuthai Donmuang School in Bangkok's Don Meuang district who had had contact with the man's grandchild. They were advised to quarantine themselves at home for 14 days. The school's other 100 students were asked to avoid public activities and crowded places.
Meanwhile the Thai health ministry is asking Thai people not to be tempted by cheap flights "but travel within Thailand instead". The spokesman claims "that a cheap holiday could turn into an expensive problem". He said at-risk countries include China, Macau, Hong Kong, Taiwan, South Korea, Singapore, Italy, Iran & Japan.
And TMB Thanachart bank is confirming this afternoon that a family member of an employee of the Don Mueang branch has tested positive for coronavirus. The bank says the branch is closed for disinfecting "because the grandfather's son works there". The son is also now in self-quarantine, according to The Nation and The Nation.
(In this latest update there are confusing alternative reports which have reported the grandson as a granddaughter, and various branches of banks included in the reports. The Thaiger will try and clarify the confusion as soon as possible.)
EARLIER STORY
Two new coronavirus (Covid-19) cases have been confirmed in Thailand, bringing the total number of cases to 37. Of these, 22 have made full recoveries. The new cases are a 31 year old woman whose relative had visited Guangzhou, China, and a 29 year old driver who chauffeured Chinese tourists.
Sukhum Kanchanapimai, permanent secretary for public health, says the woman is a maid and was initially diagnosed with pneumonia of unknown cause. Later, doctors learned she had a relative who'd returned from Guangzhou. She is now being treated at Rajavithi Hospital.
The man showed up with fever and a cough after being in close contact with Chinese tourists, and was admitted to Bamrasnaradura Infectious Diseases Institute in Nontha Buri province just west of Bangkok. Health officials are investigating whether friends and family of the patients are also infected.
"We found more confirmed cases because the Public Health Ministry improved its surveillance on February 18, increasing the number of countries, visitors and provinces under close watch."
The good news, Sukhum says, is that another coronavirus patient has fully recovered and been discharged in Krabi. The patient was a 32 year old Chinese woman who had landed in Bangkok before Wuhan airport was locked down. He said that of the 37 confirmed cases, 22 (60%) have been discharged, 12 of whom were Thai.
1,580 patients have so far been "under investigation." Of these, 1,160 were diagnosed with influenza and discharged under monitoring. The other 420 remain in hospital.
SOURCE: Bangkok Post
Keep in contact with The Thaiger by following our
Facebook page
.
Thai Airways to waive exchange fees for more routes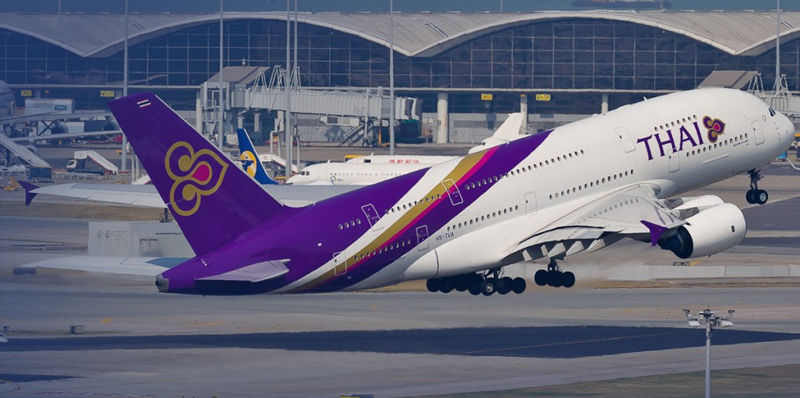 Thai Airways International announced today that it will waive charges for flight swaps for even more passengers going to countries and territories affected by the coronavirus (COVID-19).
The policy now extends to the following routes:
Return trip: Bangkok-Japan, -South Korea, -Taiwan, -Singapore
Exchange fees will be waived for THAI or THAI Smile code-share tickets issued on or before February 18 for travel between February 18 and April 30 from Bangkok to Tokyo, Osaka, Fukuoka, Nagoya, Sapporo, Sendai, Seoul, Pusan, Taipei, Kaohsiung or Singapore
Return trip, Bangkok-China, -Hong Kong
THAI tickets for Bangkok to Beijing, Shanghai, Guangzhou, Xiamen, Kunming or Chengdu; THAI Smile code-share tickets for Bangkok to Chongqing, Changsha or Zhengzhou, Shenzhen Airlines code-share tickets for Bangkok-Shenzhen or Phuket-Shenzhen; also THAI Smile tickets from Bangkok or Phuket to Hong Kong issued on or before January 28 for flights between January 24 and April 30 will have their swap fees waived.
Roundtrip flights Bangkok-Italy
THAI tickets issued on or before February 25 for travel between February 25 and April 30 for Bangkok-Rome or Bangkok-Milan
Passengers can change tickets or reroute before the specified flight date or for as long as the ticket is valid, or postpone their departure date, at any THAI sales office until September 30.
Find out more at thaiairways.com or the THAI Contact Centre, 02 356 1111.
SOURCE: Thailand Today
Keep in contact with The Thaiger by following our
Facebook page
.
Two news cases confirmed in Thailand, pushing total to 37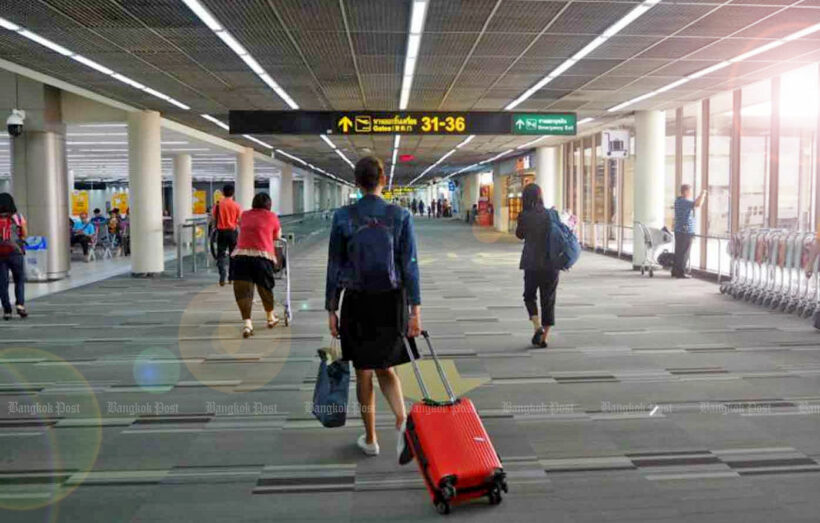 The Thai Public Health Ministry has announced two new Coronavirus cases in Thailand. A 31 year old woman and a 29 year old taxi driver. The two cases pushes the Thai confirmed Covid-19 confirmations up to a total of 37 cases since the outbreak began at the end of December last year.
Permanent secretary for health, Sukhum Kanchanapimai, confirmed that the woman was a housemaid and was initially diagnosed with a pneumonia of "unknown causes". Doctors later discovered she had a relative who had recently returned from China. She continues to be treated at Rajavithi Hospital, near the Victory Monument in Bangkok.
The male patient has been admitted to the Bamrasnaradura Infectious Diseases Institute in Nonthaburi. He told doctors he had been in close contact with many Chinese tourists during his travels and initially showed up with a fever and cough.
Health officials are now tracking down any people that had been with the pair during the past few weeks.
The Public Health Ministry say they have expanded surveillance for visitors from China, Hong Kong, Macau, Japan, Singapore, South Korea and Taiwan and people around Bangkok, Chiang Mai, Chiang Rai, Chon Buri, Krabi, Phuket, Prachuap Khiri Khan and Samut Prakan provinces.
The minister confirmed that 22 (60%) of Thailand's 37 cases had fully recovered and already discharged, while 15 others remain at hospitals for treatment. Twelve of the 37 people are Thai.
As of this morning, patients under investigation number 1,580. Of these 1,160 simply had seasonal influenza, had recovered and had been discharged whilst being monitored.
Meanwhile, the outbreak continues to play havoc on airline operations and schedules. Many airlines are slashing ticket prices in efforts to keep their planes flying. Nok Air and NokScoot have cut pilots and cabin crew to save costs.
Thai Airways says they're partnering with the Tourism Authority of Thailand to offer discounts such as free domestic tickets to international tourists. Under the six-month campaign, Thai Airways is offering 10,000 tickets to Thailand to international tourists with at least a 20% discount, plus a round-trip ticket for a domestic route operated by Thai Airways or their domestic subsidiary Thai Smile.
Low-cost carriers plan to focus on local tourists opting for domestic travel as there is a limited number of outbound choices free from the virus, according to the Bangkok Post.
Thai AirAsia is providing 100 baht discounts for any domestic routes within a designated period, while Nok Air is offering one-way ticket prices for domestic routes starting from 680 baht this month. Vietjet Air has marked down all routes across Thailand by 50%.
Read our latest daily world Coronavirus Update HERE.
SOURCE: Bangkok Post
Keep in contact with The Thaiger by following our
Facebook page
.