Education ministry bans forced haircuts for students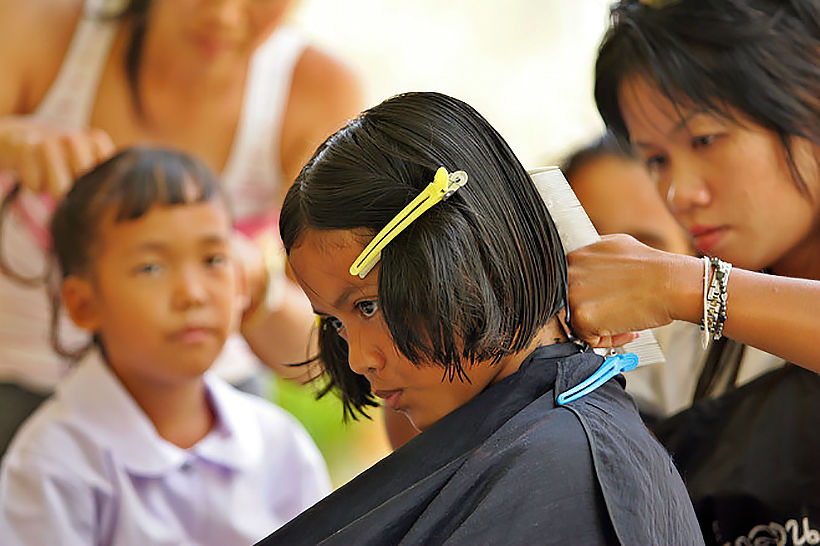 Just days after a teacher who forced a pupil to submit to a haircut was reprimanded and made to apologise, Thailand's Ministry of Education has issued a letter instructing all schools under its jurisdiction to repeal the 1975 regulations regarding students' hairstyle and length, and forbidding the arbitrary cutting of students' hair at school. The practice has long been used by teachers as a 'punishment' to shame students in front of their peers.
The permanent secretary of education, who also serves as spokesman for the Education Ministry, says schools that still enforce the 1975 regulation must also adopt the 2005 regulation stating that punitive actions against students are limited to warnings, probation, demerits and performing social activities.
Commenting on the case earlier this week at a high school in the northeastern province of Si Sa Ket, in which a girl student was forced to have her hair cut in front of other students during the flag raising ceremony, he said that the school administrator exceeded his authority.
The girl's mother was so upset over the forced haircut, which she described as a deliberate public shaming of the girl in front of her peers, she threatened to move her daughter to another school. The director of the provincial education office has reportedly asked the mother to delay moving her daughter to another school while officials try to resolve the problem.
The incident, posted on social media, has drawn widespread criticism of the school administration's behaviour.
SOURCE: Thai PBS World
Keep in contact with The Thaiger by following our
Facebook page
.
Never miss out on future posts by
following The Thaiger
.
Demonstrators turn Isaan protests into celebrations – VIDEO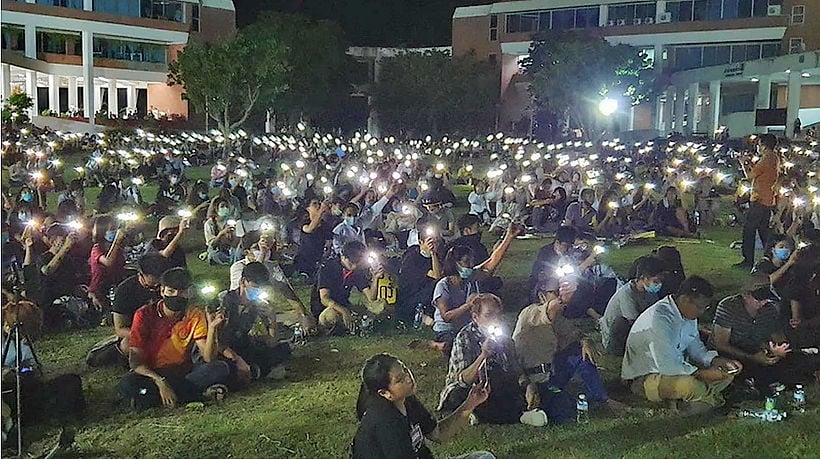 Students held protests yesterday on campuses across Isaan, Thailand's northeastern region, demanding that the government dissolve parliament, rewrite the constitution to be more democratic, and stop official and unofficial harassment and prosecution of its opponents. The demands echoed their Bangkok counterparts in last Saturday's massive demonstration, demanding accountability and the end of military involvement in politics. Thousands of student protesters turned up to the demonstrations which featured anti-government speeches, songs, and chants. But the students also used the occasion for celebrations of liberty, youth and the future. "We are here to oppose the government, this is true, but we are […]
Isaan students say they'll defy protest ban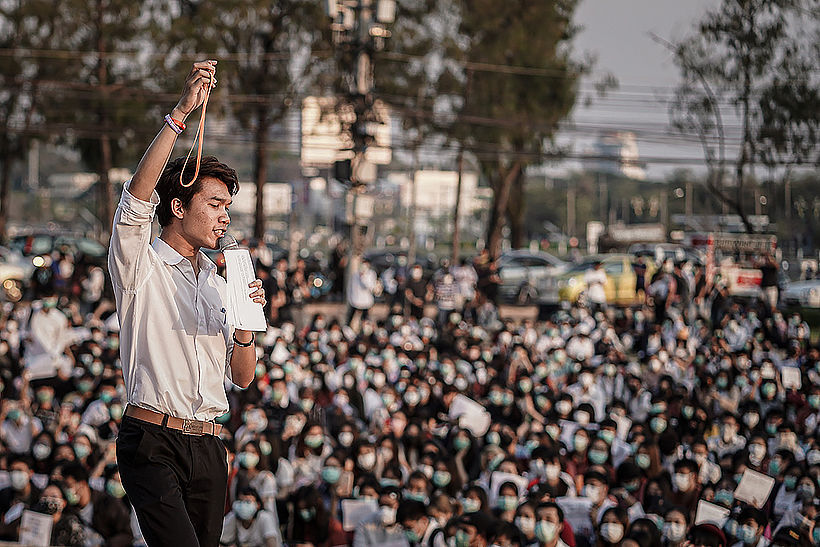 Students at Isaan's Mahasarakham University say they're going ahead with a planned anti-government rally despite a ban from the institution. Organisers of the protest made the announcement earlier today. The university initially said yesterday that any rallies held on campus grounds must abide by the laws and refrain from anti-monarchy rhetoric. The university later revised its policy and banned all gatherings within the school grounds, citing Covid-19 concerns. "The activities must not have deceptive intent or hidden agenda seeking to defy the Constitution, the laws, or overthrow the constitutional monarchy." But the MSU Democracy Front said their rally against the […]
Pattaya students get toilet training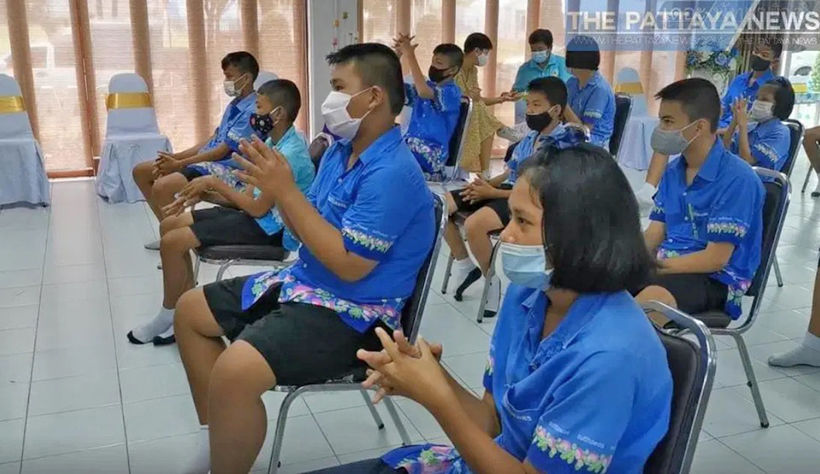 Students in Pattaya's's Nongprue district attended a unique training course this weekend – on how to properly use public toilets in the Covid-19 era. The course took place yesterday at the Wat Suthawas school. Nong Prue municipality teachers led the training, which several dozen students attended. The course focused on keeping proper hygiene as well as 7 steps for proper handwashing, to be used after a visit to a public toilet. Students were taken to public toilets after the class to demonstrate what they'd learned. The course follows renewed concern in local schools around the spread of Covid-19 after an […]