Teacher made to apologise after forcing student to undergo "ugly" haircut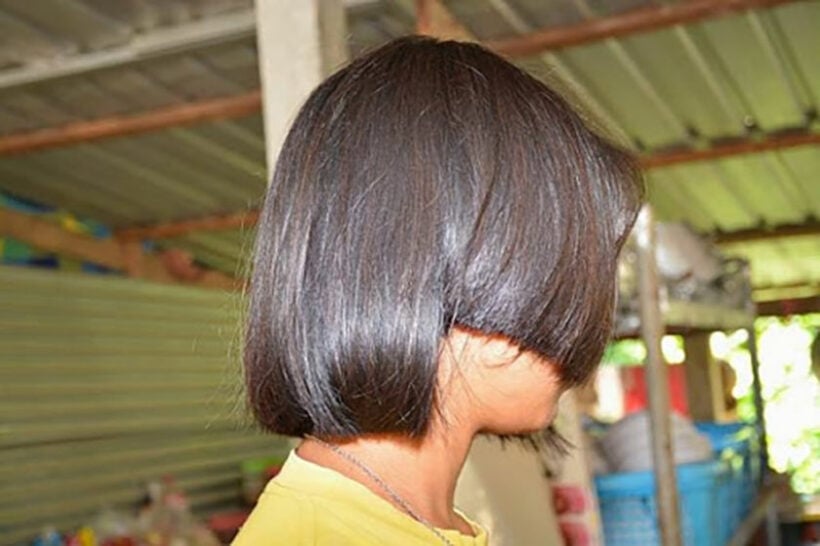 A teacher who forced a pupil to submit to a haircut when he deemed her hair too long, has been reprimanded and made to apologise. The unnamed teacher is accused of humiliating the young girl by chopping off her hair in front of other pupils during assembly, leaving her with one side dramatically shorter than the other. The incident took place at a high school in the north-eastern province of Si Sa Ket.
Chuchart Kaewnok from the local education office, says the teacher did not have the authority to cut the girl's hair, adding that the Education Ministry allows for female pupils to have long hair, provided it is tied back neatly. Chuchart says the teacher has now been spoken to and has apologised to both the girl and her mother, named only as 33 year old Jin.
The incident came to light when Jin took to social media to post photos of the hair disaster, saying the teacher had decided her daughter's hair was too long and taken matters into his own hands. She says the school should have spoken to her first and accuses him of humiliating her daughter in front of others, leaving her traumatised. She adds that whether or not the child returns to the school will depend on how she recovers from the ordeal.
Education Ministry rules state that both male and female pupils may have long or short hair. For boys, the length cannot go beyond the back of their neck, while long-haired girls must keep their hair neatly tied.
SOURCE: Chiang Rai Times | Bangkok Post
Keep in contact with The Thaiger by following our Facebook page.
Never miss out on future posts by following The Thaiger.
Another Thai teacher accused of abusing young student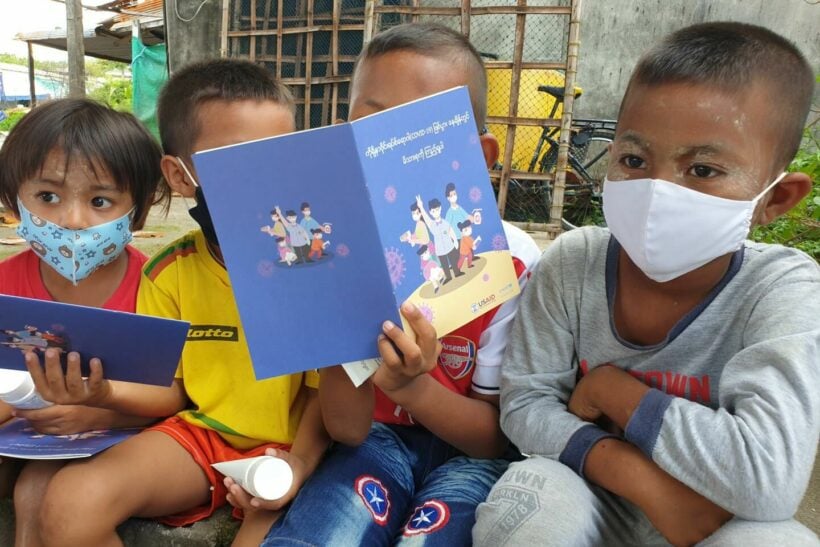 Another teacher is under harsh criticism after a student's mother accused the educator of slapping her 5 year old child so hard that his lips cracked open causing him to be unable to each lunch. The alleged incident happened when the 5 year old kindergartner swore at his friend, admittedly saying the words, "You ass!" for stealing his pencil box, in which the teacher allegedly responded by slapping the child.
The mom, 35 year old Waraporn Prathetsena, reported the incident to Bansattahip School, but says the school director responded with veiled threats.
"The director said they don't want me to go to the police because it would damage the school. Then they mentioned that I have another daughter in Matthayom 2who goes here, like they were threatening me."
After the school director allegedly did not allow Waraporn to meet with the teacher, she went to the Sattahip Police Station yesterday to file a police report. Policeman Tanat Sripraman said that he would see if the teacher, known as Kru Tuk, could be summoned for questioning. But Waraporn maintains that the teacher went too far.
"…. even slapping on the hand or legs is fine, but not the lips like this."
Violence in Thailand's government schools is not a new occurrence as incidents like this are reported in the news occasionally. In November of 2020, a kindergarten teacher in northern Bangkok was sentenced to 7 months in jail after CCTV footage showed her slapping and abusing students. The incident then led to an uncovering of multiple abuse allegations at other schools that were listed under the same management.
After the abuse allegations went viral, some of the schools were found to have employed uncertified teachers, prompting calls for them to be fired. Bansattahip School is a public school for kindergarteners through Matthayom 3. According to the school's website, it lists Kanchana Tewasaranyadit as its director.
SOURCE: Khaosod English
Keep in contact with The Thaiger by following our Facebook page.
Never miss out on future posts by following The Thaiger.
Police have yet to investigate illegal hiring of foreign teachers at international school in Phuket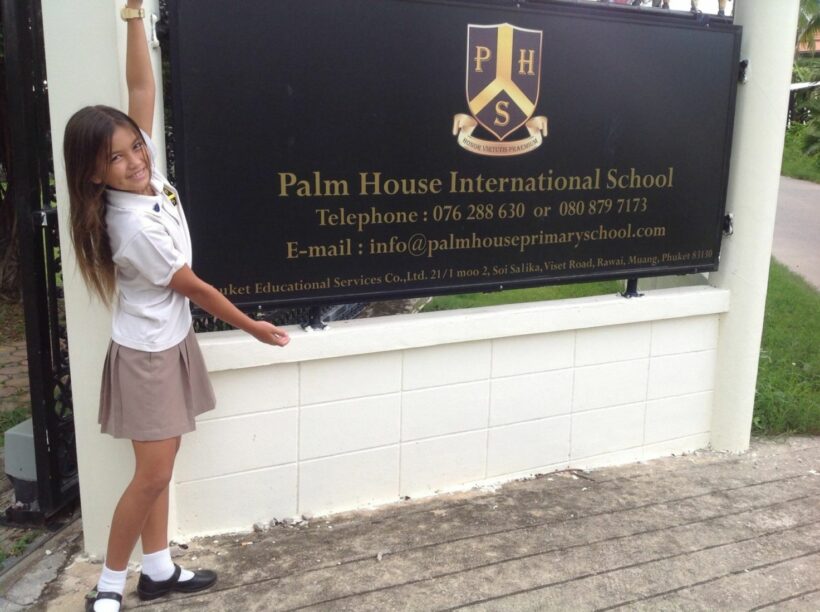 Chalong police in Phuket say they have yet to start investigating the illegal hiring of foreign teachers at an international school in Rawai, south of the island. Palm House International School allegedly hired foreign teachers illegally in which 2 were arrested by Phuket Immigration police on November 4.
Somkiet Sarasin, the leading investigator of the case, says the 2 Brits were informed that police were processing a charge of working illegally in the country against them, in which both denied the charges. Somkiet says the 2 were released on bail, but did not confirm the amount of bail that was set by the police.
"They are still staying in Thailand. I am not worried. I have their passports. I am not available to explain [any details] because the investigation is still ongoing."
"This is normal for an investigation when the suspects deny the charge against them. I have to check more information against their claims. This case will probably be concluded next month."
However, the investigation has yet to begin, with Somkiet saying he has not even questioned the owner of the school, despite his claims the case would be finished next month.
"The investigation into the school will take time. The investigation into the two British people must be finished first."
Such allegations of foreign teachers working illegally have recently been in the news after Sarasas Witaed Sainoi Pitiyakarn School, in the central province of Nonthaburi, saw 7 foreign teachers probed for being hired illegally. That school, along with others in its private network, made nationwide news after CCTV caught a Thai teacher hitting, pushing and dragging a young student in the classroom. Such widespread violence against students has long been a sad component of many Thai schools, in which some of the teachers are unqualified and unlicensed to teach, but are hired anyway.
SOURCE: The Phuket News
Keep in contact with The Thaiger by following our Facebook page.
Never miss out on future posts by following The Thaiger.
"Bad Medical Student" group takes to Twitter to discuss downfalls of medical industry in Thailand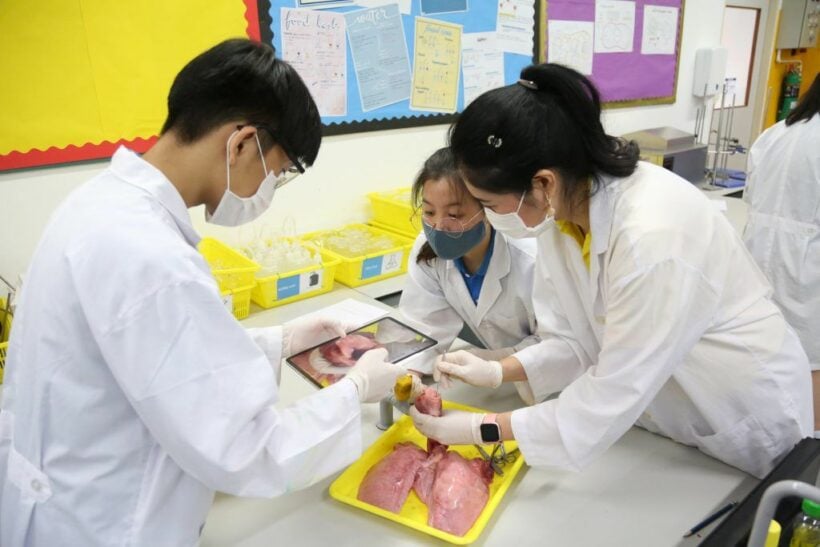 A new group, inspired by the Bad Student protesters, has taken to naming itself Bad Medical Students, as it stormed Twitter to reveal the downfalls of studying medicine in Thailand. The hashtag #นักศึกษาแพทย์เลว (Bad Medical Student), has now gained over 86,000 Tweets after the Assistant Dean of the Faculty of Medicine at Chiang Mai university encouraged the group to voice their take on the industry. Dr. Manoch Chokchamsai, posted on his Facebook page:
"Let's hear some noise from the Bad Medical Students. Talk about the things the [medical] faculty wouldn't want to hear."
The message gained over 670 comments and was shared by 3,400 people on Facebook. Now, it is the top trending topic on Twitter, prompting many medical students, interns and residents to expose what they say is the toxic work culture in the Thai medical industry. Such allegations range from sexual harrassment, abusive workloads, verbal and emotional abuse, gender discrimination and many more. One Twitter user says she was discriminated against because she was a woman.
"Some professors treat med students with double standards. The management was the same, but I was verbally abused and looked down upon because I am not a man… yep."
"I was screamed at by a medical staff right in the middle of the ward and told to go jump off a building and kill myself. I didn't, because I didn't want to die and just didn't want to see their face."
"We should not be romanticizing working beyond human powers as sacrifice, such as being on call for 24 hours and working for another right. This practice is probably held at every hospital, because I have witnessed it everywhere."
Thailand's medical education industry has long been rumoured to be toxic, but the issue has never been publicly addressed apart from news reports that have shone a light into what happens behind closed doors, which has prompted some students, residents, and interns to take their own lives.
SOURCE: Thai Enquirer
Keep in contact with The Thaiger by following our Facebook page.
Never miss out on future posts by following The Thaiger.