Teacher made to apologise after forcing student to undergo "ugly" haircut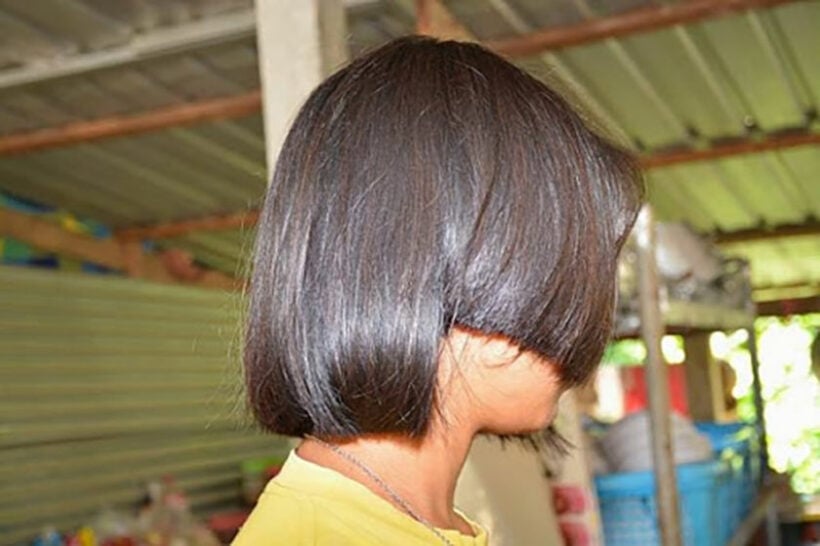 A teacher who forced a pupil to submit to a haircut when he deemed her hair too long, has been reprimanded and made to apologise. The unnamed teacher is accused of humiliating the young girl by chopping off her hair in front of other pupils during assembly, leaving her with one side dramatically shorter than the other. The incident took place at a high school in the north-eastern province of Si Sa Ket.
Chuchart Kaewnok from the local education office, says the teacher did not have the authority to cut the girl's hair, adding that the Education Ministry allows for female pupils to have long hair, provided it is tied back neatly. Chuchart says the teacher has now been spoken to and has apologised to both the girl and her mother, named only as 33 year old Jin.
The incident came to light when Jin took to social media to post photos of the hair disaster, saying the teacher had decided her daughter's hair was too long and taken matters into his own hands. She says the school should have spoken to her first and accuses him of humiliating her daughter in front of others, leaving her traumatised. She adds that whether or not the child returns to the school will depend on how she recovers from the ordeal.
Education Ministry rules state that both male and female pupils may have long or short hair. For boys, the length cannot go beyond the back of their neck, while long-haired girls must keep their hair neatly tied.
SOURCE: Chiang Rai Times | Bangkok Post
Keep in contact with The Thaiger by following our
Facebook page
.
Never miss out on future posts by
following The Thaiger
.
Demonstrators turn Isaan protests into celebrations – VIDEO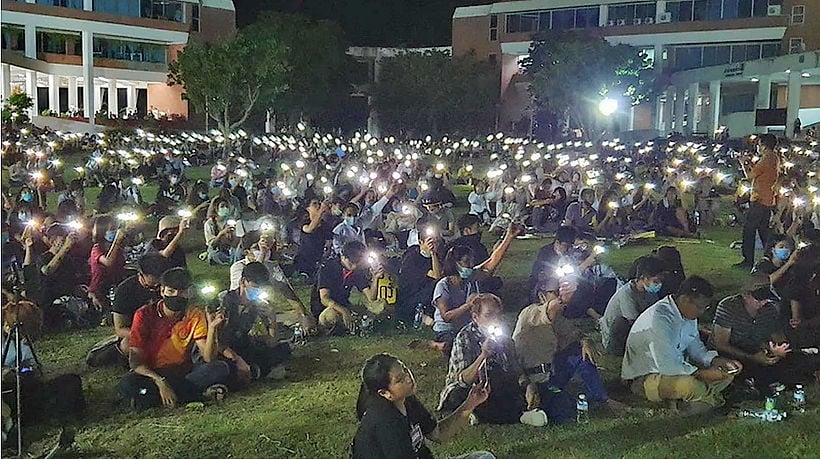 Students held protests yesterday on campuses across Isaan, Thailand's northeastern region, demanding that the government dissolve parliament, rewrite the constitution to be more democratic, and stop official and unofficial harassment and prosecution of its opponents. The demands echoed their Bangkok counterparts in last Saturday's massive demonstration, demanding accountability and the end of military involvement in politics. Thousands of student protesters turned up to the demonstrations which featured anti-government speeches, songs, and chants. But the students also used the occasion for celebrations of liberty, youth and the future. "We are here to oppose the government, this is true, but we are […]
Isaan students say they'll defy protest ban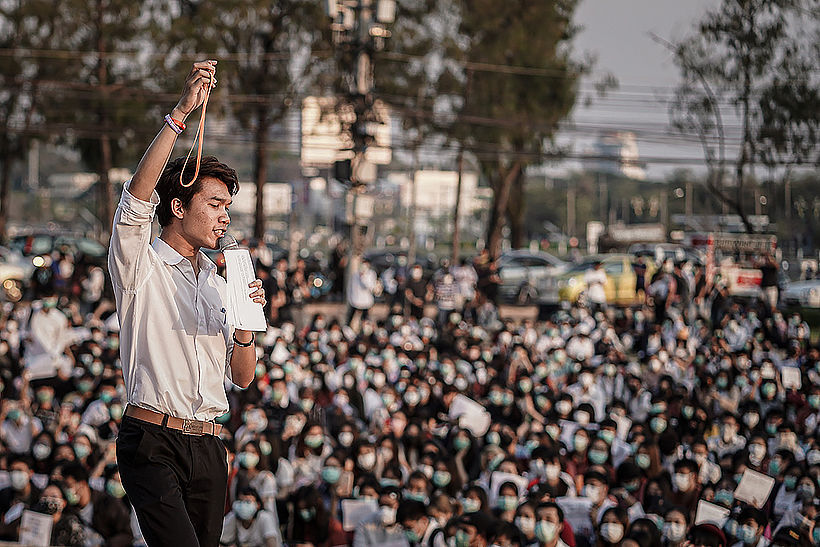 Students at Isaan's Mahasarakham University say they're going ahead with a planned anti-government rally despite a ban from the institution. Organisers of the protest made the announcement earlier today. The university initially said yesterday that any rallies held on campus grounds must abide by the laws and refrain from anti-monarchy rhetoric. The university later revised its policy and banned all gatherings within the school grounds, citing Covid-19 concerns. "The activities must not have deceptive intent or hidden agenda seeking to defy the Constitution, the laws, or overthrow the constitutional monarchy." But the MSU Democracy Front said their rally against the […]
Pattaya students get toilet training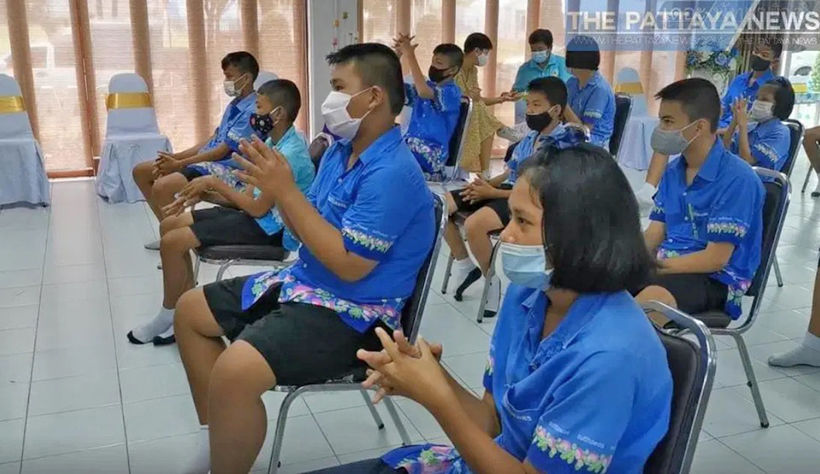 Students in Pattaya's's Nongprue district attended a unique training course this weekend – on how to properly use public toilets in the Covid-19 era. The course took place yesterday at the Wat Suthawas school. Nong Prue municipality teachers led the training, which several dozen students attended. The course focused on keeping proper hygiene as well as 7 steps for proper handwashing, to be used after a visit to a public toilet. Students were taken to public toilets after the class to demonstrate what they'd learned. The course follows renewed concern in local schools around the spread of Covid-19 after an […]